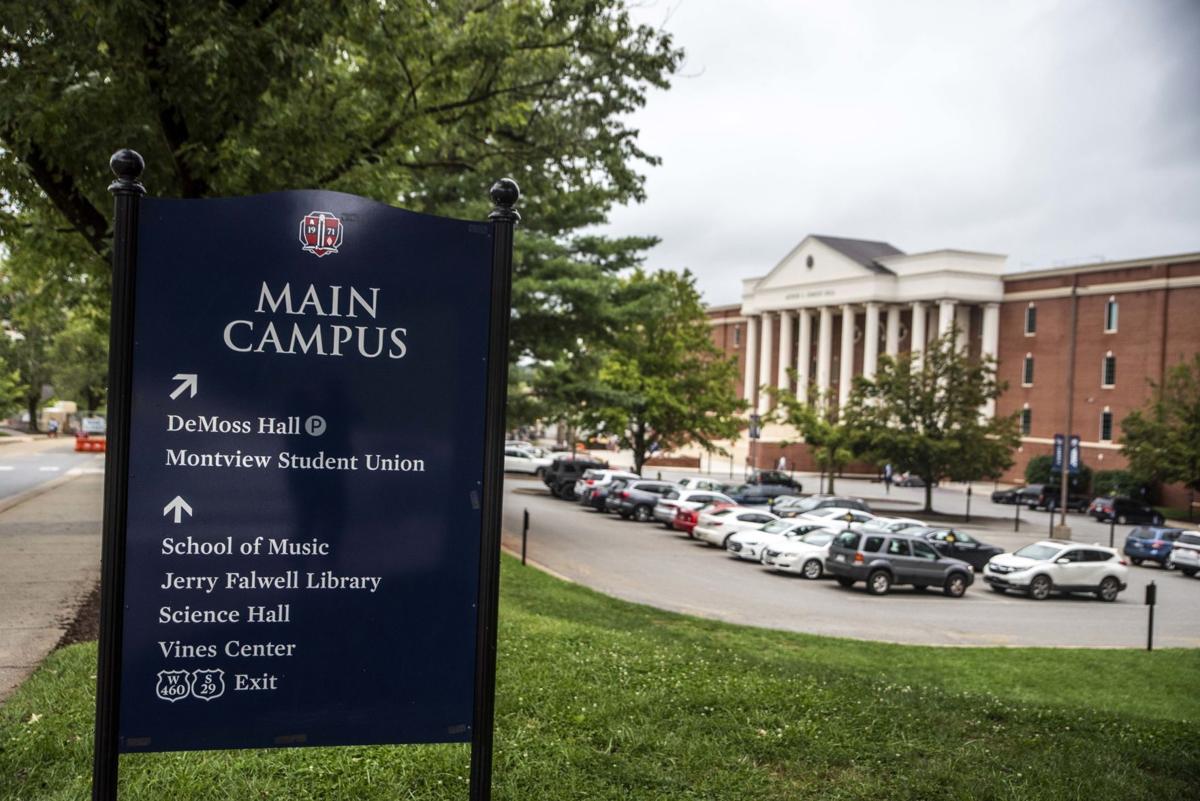 Accusations Liberty University officials push conversion therapy on LGBTQ students were put forward by a former student as part of a nationwide class action lawsuit filed this week that seeks to nullify certain religious exemptions for colleges and universities.
Lucas Wilson, who attended LU from 2008 to 2012, is one of 33 people who, in the lawsuit against the U.S. Department of Education, describe the personal affects of harmful homophobic culture at various religious institutions of higher education.
Filed in Oregon on Wednesday, the complaint holds those colleges and universities are unlawfully allowed to harm sexual and gender minority students under the color of religious exemption and shouldn't have that protection from Title IX discrimination complaints. The lawsuit is part of the Religious Exemption Accountability Project, an organization formed to support LGBTQ students on those religious campuses.
The lawsuit points out religious institutions were given $4.2 billion of federal funding in 2018, the latest year for which data is available. Of that, LU received more than $723 million, according to data from the federal government.
Wilson, who now lives in Canada, said in the complaint he voluntarily attended conversion therapy that's "encouraged by the administration" and is part of a "menu" of options for students who "accept responsibility for violating school policies."
Conversion therapy purports to change a person's sexuality or gender identity. It was banned last year to use on minors in Virginia and is banned or admonished by a number of professional organizations, such as the American Medical Association.
Wilson isn't the first to speak up about LU's "Armor Bearers" meeting group, described by LU as one that "helps male students struggling with same-sex attraction and sex addiction," according to the suit. Others have spoken about their experience with the group during the past few years to various news outlets, such as The Guardian and Religion News Service.
"Even if I was comfortable as a gay man and even if I accepted myself, I would never have come out because of how homophobic the campus is," Wilson is quoted as saying in the lawsuit.
A representative for LU did not respond to a request for comment.
Another former LU student, Mackenzie McCann, said the university's culture enables and encourages students to hurl homophobic insults, and McCann left after one semester in 2018 "for my own emotional safety," the lawsuit reads. McCann, who is nonbinary, said their "queer identity was demonized as something evil."
The Washington Post noted the suit was filed while the U.S. Senate prepares to consider and debate passing the Equality Act. Passed by the House of Representatives earlier this year and supported by President Joe Biden, it would enshrine protections for LGBTQ individuals by amending the Civil Rights Act.
The Post quotes the Religious Exemption Accountability Project's director, Paul Carlos Southwick, voicing concern LGBTQ students at religious colleges and universities could be cut out of that legislation through negotiations made to reach compromises on and pass it.