As it continues to celebrate its 50th anniversary, Liberty University kicked off its homecoming weekend with a convocation featuring special guest speaker Shannon Bream — a Fox News anchor and a 1993 graduate of LU — and university co-founder Elmer Towns.
Students, staff and alumni packed the Vines Center, where Pastor Jonathan Falwell, senior pastor for Thomas Road Baptist Church, delivered opening remarks and introduced Towns, who was asked to share the speech he gave 50 years ago to 154 students of what was then Lynchburg Baptist College.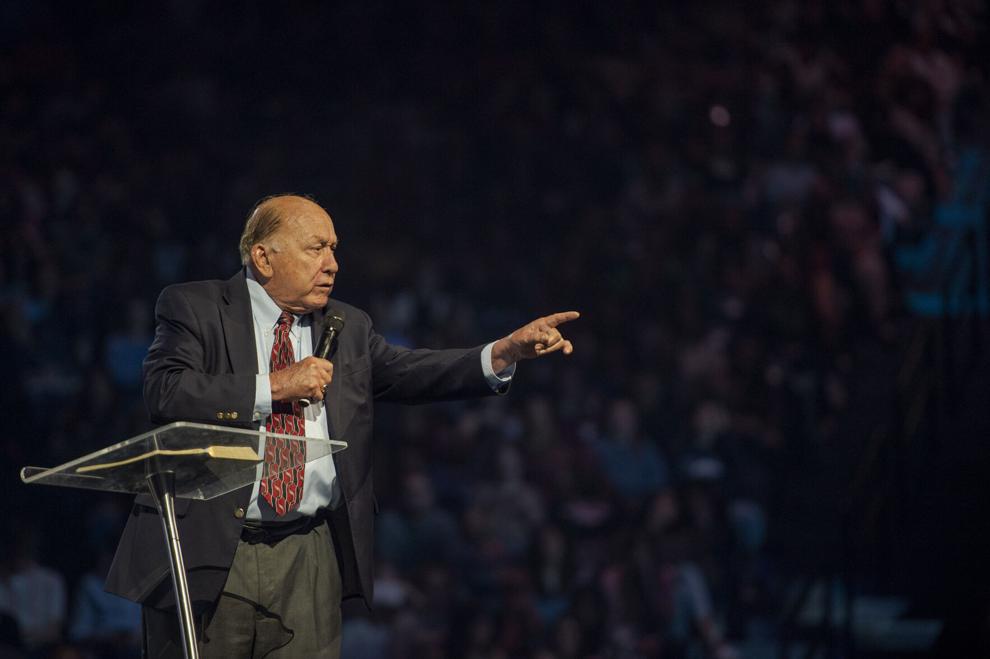 The school started with "nothing" in 1971, Towns said, but limited material means at the institution's beginnings did not impede the vision he said he shared with the Rev. Jerry Falwell Sr. for founding the school.
Since starting from scratch, Towns noted how the university has grown over the span of five decades, and produced alumni including a Miss America winner and Christian songwriter and singer Mark Lowry.
Towns said the vision was to be an institution on the cutting edge, to train not only pastors and other Christian workers but teachers, architects and businesspeople.
"If you can change your world, you can change the world," Towns said.
He encouraged students to "ground yourself in the Word of God" and to pray regularly.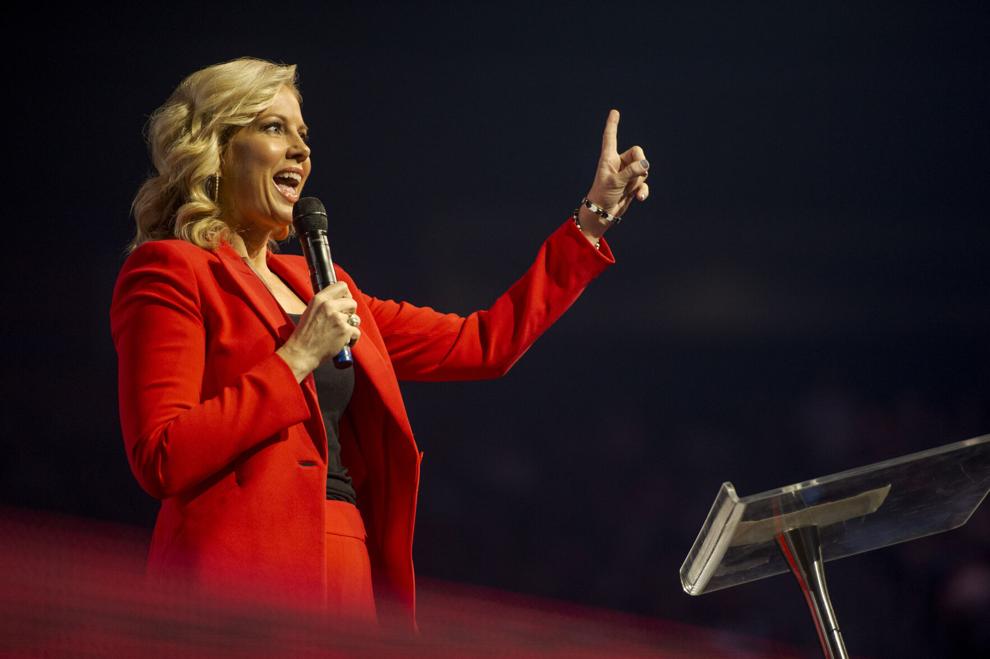 Bream graduated from Liberty in 1993 with a Business degree, afterward earning a juris doctorate with honors from Florida State University College of Law. She is now the anchor of FOX News Channel's "FOX News @ Night," a chief legal correspondent for the network and host of FOX News Radio podcast, "Livin' the Bream."
Bream opened her address with observations of how the campus has grown and changed since she graduated, specifically noting improvement in the menus and lodging. She described her dormitory as essentially an "aluminum shed with bunk beds," with one pay phone and a communal shower down the hall.
She also said she met her husband of 25 years at Liberty University, a significant way the institution touched her life.
Bream went on to share a testimony of a health struggle she experienced that led her to wrestle with a dark time of deep depression, but it was an experience she said taught her to rely on her faith. She encouraged students going through a difficult time not to retreat into a shell but to reach out to loved ones for support and to lean into their faith, saying God would be with them through every valley.
"I cannot wait to see what each of you does out there in the world and how you impact and change this world for Christ. You've got me newly fired up being here, and all I can say is stay true to the mission. God bless you, and God bless Liberty University," Bream said.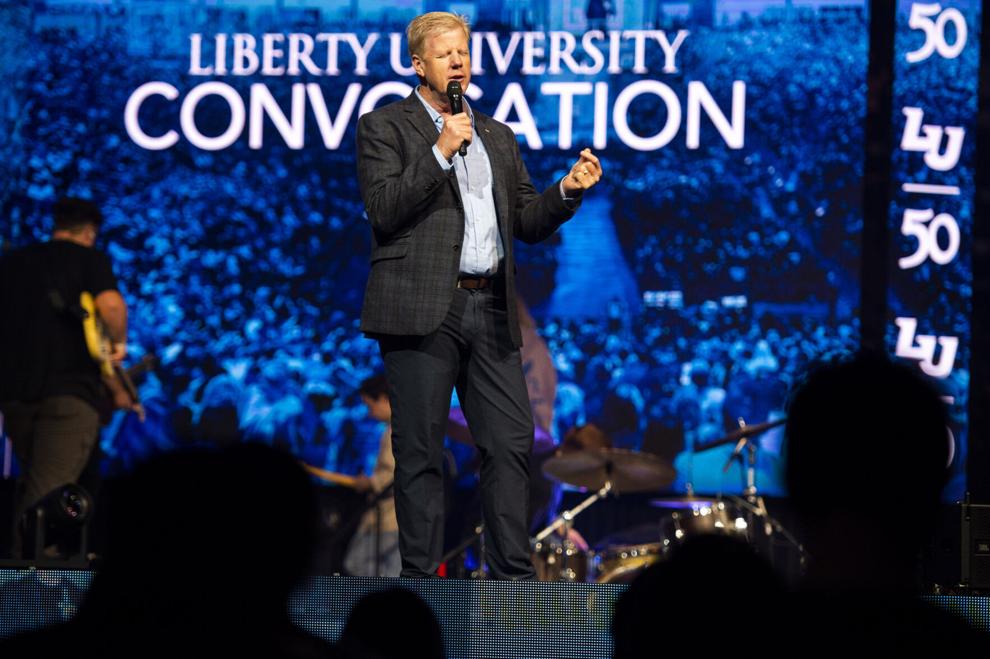 Homecoming events were scheduled to continue through Saturday, with a concert Friday night at Thomas Road Baptist Church, a campus visit Saturday from LU-sponsored NASCAR driver and current communications student William Byron, and a homecoming parade and football game Saturday afternoon.
Also on Friday, Liberty University announced plans to construct a new center honoring Falwell Sr., who died in 2007. It will be called the "Jerry Falwell Center: Inspiring Champions for Christ."
The new center will "share the story of his [Falwell's] life and his impact on the world," according to a news release from Liberty, with stories to be partially shown via creative displays. Additional rooms and other areas within the planned center will serve as spaces for concerts, special events and learning opportunities, LU said.
The center is to be located directly behind and attached to the Hancock Welcome Center. A ground-breaking ceremony is expected to occur in the coming weeks, with a projected opening date sometime in 2023, the university said.