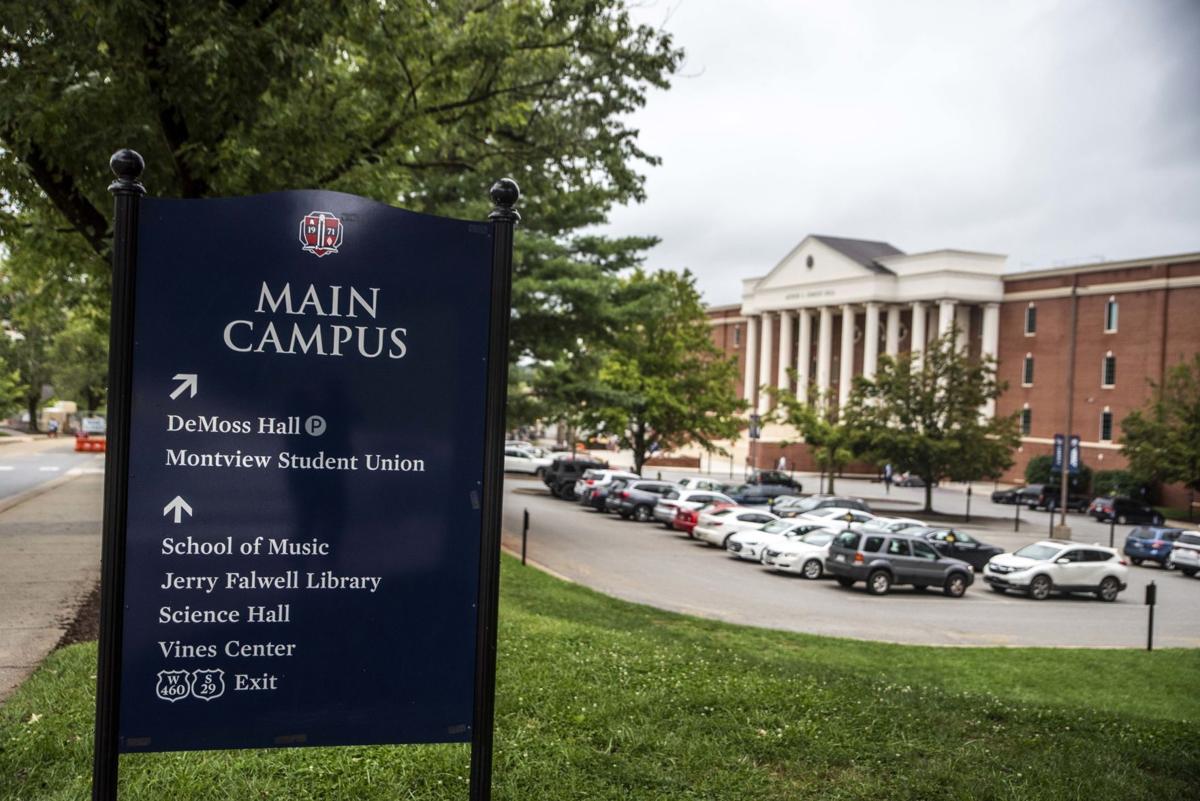 Liberty University students will start the spring semester by quarantining in their dorm rooms and briefly taking classes online, and the school has eliminated the traditional weeklong spring break.
The moves are aimed at limiting the spread of the coronavirus during the first weeks of the semester as thousands of students return from a monthlong winter break and also preventing a similar spread in the spring.
"With many students traveling for the upcoming break, there is an increased risk of spreading COVID-19 upon returning to campus," Keith Anderson, executive director of Liberty's Health & Wellness Office, wrote in an email to students last week. "In order to keep campus safe, Liberty is instituting a mandatory quarantine period, as well as some adjustments to the academic calendar and current operations."
Students living on campus this spring are scheduled to arrive as early as Jan. 14. But they must quarantine in their dorm rooms from the date of their arrival until in-person instruction begins Jan. 25, according to Anderson's message to students.
Online classes are slated to start Jan. 19. Course content will be available online a day earlier but remote classes will not be held Jan. 18 in commemoration of Martin Luther King Jr. Day — the first time Liberty has not held classes for the holiday honoring the civil rights leader.
Mark Hine, senior vice president of student affairs at Liberty, described the about 10-day quarantine period as a kind of "shelter in place" aimed at reducing contact between students during their first days back on campus.
Liberty officials hope to avoid a spike in positive COVID-19 cases as students return to Lynchburg from different parts of the state and country. That exact scenario unfolded earlier this semester after about a week of in-person classes.
Students were not required to quarantine before fall classes began and by mid-September Liberty reported 141 active cases, forcing more than 1,000 students and employees into quarantine. New cases have since leveled off and declined, according to the school's COVID-19 dashboard. The university reported 69 active cases this week.
Hine said the school will continue to offer coronavirus tests next semester through the university's student health center. Liberty has made tests available to any student who requests one, including asymptomatic individuals.
But the school has not mandated testing as a condition for returning to campus and does not currently plan to test large numbers of students at regular intervals during the spring semester.
Liberty is among several large colleges and universities, including Virginia Tech, planning to start the semester online before transitioning to in-person classes. Other Lynchburg-area institutions have not yet announced spring semester plans.
In addition to introducing the new quarantine period, Liberty has eliminated spring break to reduce the chance of students inadvertently bringing COVID-19 back to campus. The weeklong break is normally held in mid-March.
"We're trying to discourage our students from traveling all over the United States and coming back from hotspots," Hine said, adding the university plans to replace the annual break with a handful of weekdays with no classes.
As required in the fall, students must wear face coverings in all residence halls and common areas, wash their hands regularly and maintain six feet of social distancing while on campus. During the initial quarantine period, students are required to refrain from participating in any social gatherings, including hall events.
The food court at the Reber-Thomas Dining Hall will open Jan. 14. Other dining halls will open in the days after the first wave of students return to campus. All dining locations will only serve takeout meals and will not offer seating before Jan. 25.
The LaHaye Recreation & Fitness Center and the fitness facility at David's Place will be open in compliance with state restrictions regulating capacity and social distancing measures in gyms. Outdoor spaces, such as the Liberty Mountain Snowflex Centre, the Liberty Mountain Equestrian Center and the Liberty Mountain Gun Club also will be open to allow students the opportunity to exercise during the quarantine period.
"We're trying to give students as many outdoor activities as we can," Hine said. "We're encouraging them to follow safety protocols, but we're also encouraging them to try to get outside and not constantly be in their rooms."