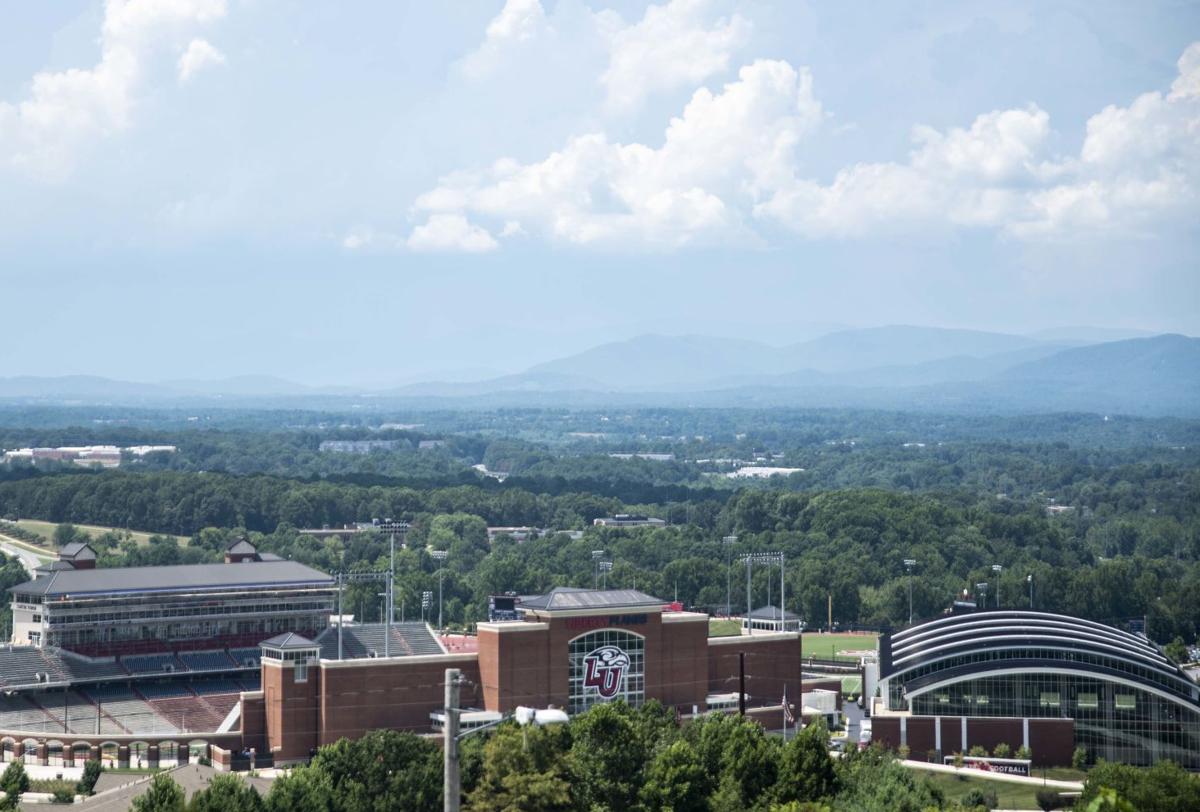 Liberty University's top lawyer instructed staff members Thursday to refrain from communicating with ousted former president Jerry Falwell Jr., who he warned had placed "uncomfortable" calls to various employees in the days following his resignation.
In an email obtained by The News & Advance, David Corry, Liberty's general counsel, informed employees they are barred from providing information about the school, taking orders, performing tasks or offering favors for Falwell while on university time.
Corry suggested any ongoing interactions could create the perception Falwell still is assisting in managing the university.
"This impression is not well received by our supporters who do not want Mr. Falwell to be running Liberty University behind the scenes," Corry wrote.
Falwell, who did not return a request for comment, stepped down early last week after a former business partner alleged he had a yearslong affair with the evangelical leader and his wife, Becki Falwell — a claim the Falwells dispute.
In his email, which was sent Thursday afternoon, Corry said he was relaying the message on behalf of Acting President Jerry Prevo. He said Prevo, a longtime board member, is the only Liberty official authorized to communicate with Falwell about university business.
"If you are uncomfortable taking a call or engaging in other types of communication with Mr. Falwell, you are free to decline to do so and you are also free to refer them to Jerry Prevo," Corry wrote.
A university spokesperson declined to comment.
Falwell, who is owed $10.5 million as part of his separation deal with the school he led for 13 years, has reached out to multiple former subordinates since he stepped aside nearly two weeks ago, according to Corry's letter and current employees.
After Campus Pastor David Nasser apologized to the student body last week for what he called "sinful" behavior by Falwell, the former university president called Nasser and asked the preacher to name the sin he committed. Nasser ended the call without answering.
"The reason I did so was because it quickly became clear that he was not interested in an actual, sincere discussion about his sin," Nasser said in a statement to The News & Advance last week. "I love Jerry and Becki and would welcome a genuine conversation."
Corry's instruction for staffers to limit their interactions with Falwell raises questions about Liberty's existing ties to members of Falwell's family who still are employed by the university, critics said.
Jerry "Trey" Falwell III, Falwell's oldest son, for example, still holds the title of vice president of university support services and is considered a member of the school's senior leadership.
"This email reveals how much remaining influence Jerry Falwell, Jr. has at Liberty. While he should not try to exert authority he no longer has, the Board of Trustees can do more to prevent this," Save71, a group of four former Liberty students who had lobbied the school to permanently terminate Falwell, said in a statement. "If Liberty is going to fully free itself from Falwell's negative influence, the Board cannot allow Falwell to advise President Jerry Prevo in any capacity, and should remove Falwell's son, Jerry Falwell III, from his role as Vice President of University Support Services."
According to Liberty's website, the vice president of university support services works with the president and chief operating officer "to identify and execute opportunities for growth, improved productivity, and organizational effectiveness." Trey Falwell was paid $189,075 in 2017 for that work, Liberty's most recent publicly available tax records show.
In 2017, at least four other members of Falwell's family collected a salary from the school, according to tax records. Falwell's second son, Calvin, was paid $54,744, and Calvin's wife, Laura Falwell, was paid $57,751. Trey's wife, Sarah Falwell, was paid $64,315. The records do not indicate what positions Calvin, Laura and Sarah held at the time.
Jonathan Falwell, Falwell's brother and senior pastor at Thomas Road Baptist Church, was paid $55,000 for his work as a trustee and vice chancellor for spiritual affairs.
Falwell himself took home more than $1 million. His wife Becki does not appear in the tax records for that year.