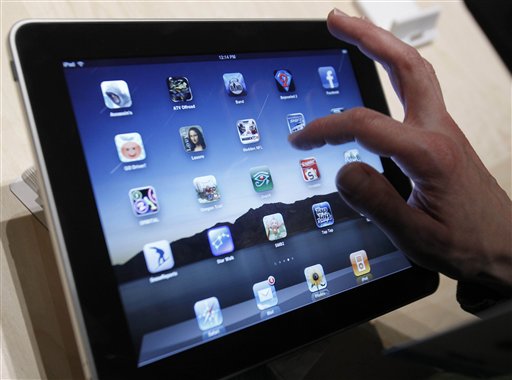 For those with visual or auditory disabilities, the internet can be a difficult place to navigate, even when aided by assistive technology.
To accommodate those users, Section 508 of the Americans with Disabilities Act, an amendment to the 1973 Rehabilitation Act, aims to eliminate barriers to information technology. However, school divisions can run afoul of Section 508 through ADA non-compliance.
No local school division website is fully ADA compliant, according to a News & Advance analysis conducted using the free online tools AI Inspector Sidebar for the Mozilla Firefox browser and the WAVE web accessibility evaluation tool powered by Webaim, an internet accessibility watchdog.
Locally, school divisions use similar tools or partner with vendors for compliance reviews.
For local school divisions, problems range from minor issues with web design features to a lack of closed captions for videos for the hearing impaired and e-reader technology for the visually disabled.
"It's something that we should have been doing all along," said Keith David Reeves, chairman of the Board of Directors for the Virginia Society for Technology in Education, an advocacy group that promotes the use of existing and emerging technologies, and the senior instructional technology coordinator for Arlington Public Schools.
Reeves regularly speaks about ADA website compliance in his role with the Virginia Society for Technology in Education and has addressed the issue at various education conferences.
He noted when school divisions accept federal funding, "they have to be able to provide services to all of their citizens, regardless of their physical or cognitive abilities."
Despite the non-compliance, it's an issue school divisions are aware of and are working to fix locally and nationwide.
For Lynchburg City Schools, the issue is elevated because of the type of content shared online.
"With divisions like us that offer more, it really penalizes us," said David Childress, LCS director of information technology.
Unlike other local school divisions, LCS posts videos of school board meetings online for public viewing. But to be in compliance with Section 508, the division, which has one webmaster that oversees content, must provide closed captions for those videos.
"We just don't have the manpower, at this point, to do what is required," Childress said,
Aware of Section 508 issues, Childress proposed adding funding for a compliance officer in the 2017-18 fiscal budget at the Dec. 15 school board budget workshop to ensure content posted to the LCS website meets federal requirements. The suggested position, which would cost the division $60,000 per year, was not adopted in the budget proposal advanced to the Lynchburg City Council for approval. Now Childress said the division is scrambling to meet Section 508 standards.
In lieu of the proposed compliance officer, LCS now is considering contracting online compliance services to outside vendors. Childress did not have a timeline available for when the division might be able to bring its website into full compliance with Section 508.
"My personal opinion is now we'll pay more for it, and we probably won't get the same quality and timeliness [as] if we did it in house," Childress said.
Joe Goldman, supervisor of technology for Amherst County Public Schools, said he was made aware the Office for Civil Rights was looking into ADA website non-compliance nationally, and the division began an effort "several months ago" to bring its website into Section 508 compliance.
Goldman said the division used free online compliance tools to check its website and partnered with a company that provided a free review, which turned up few Section 508 issues.
Goldman added the division's website is based on software called Drupal, which has built in ADA compliance features to guide customers to comply with required Section 508 standards.
"I feel like we've done as much as we can do without bringing in outside help, which is rarely free," Goldman wrote via email.
Similarly, Appomattox County Public Schools also became aware of ADA compliance needs "a few months ago," according to April Johnson, information systems manager for the school division.
"I'm happy to report that we started our transition to a new website earlier this month that will meet the ADA requirements," Johnson told The News & Advance.
She added the division is working with Blackboard, its current web vendor, to reconcile ADA issues and reported there was no extra cost to bring the school system website into compliance.
Ryan Edwards, public information officer for Bedford County Schools, said the division already had been working on a "more modern and up-to-date" website, and ADA compliance was part of that. He added the redesign would have been free through School Messenger, the vendor BCPS contracts with, but the company was so backlogged with requests it cost $7,000 to prioritize the needs of the school division for a website redesign with built-in ADA compliance.
"A timeline is hard to pin down because we are going at their pace and have a lot of working back and forth with them, but the latest we expect it to launch is the end of the school year, while hoping for much sooner," Edwards told The News & Advance about the website redesign effort.
Campbell County Public Schools has been working since the summer to meet ADA compliance standards, according to Rob Arnold, division assistant superintendent.
"We are not fully compliant. We do not use videos on our website, so we are not working with the close-caption option," Arnold told The News & Advance via email.
For Campbell County, Arnold said the greatest challenge was recreating previously uploaded PDFs that were non-compliant due to requirements these files can be used with e-reader technology. He added bringing the website into compliance would require numerous man hours to complete.
"Unfortunately, we do not have dedicated personnel responsible for the website and do not have the funds to add personnel. Therefore, our existing technology staff has added these responsibilities to their normal duties," Arnold stated.
According to Jeff Comer, superintendent of Nelson County Public Schools, the division is "beginning the process of exploring cost options with various vendors to ensure our school and division websites are ADA compliant."
Comer noted the following statement is posted on each school website for the division: "We are currently in the process of reviewing and updating our website to be ADA Compliant."
Comer noted the division is looking at web development pricing, and it may be possible for school and division webmasters to bring sites into compliance without vendor assistance.
"However, if necessary, we are prepared to budget for website expenses in next year's budget," Comer added.
According to Reeves, challenges are common for small school divisions or those without personnel or resources dedicated to maintaining the website and monitoring issues such as ADA compliance.
He described bringing websites up to code as a "gargantuan task" for school divisions.
For school divisions with ADA concerns, Reeves suggested a tiered approach that begins with an audit, followed by the removal of everything that is non-compliant. Then comes a redesign of sites to meet compliance standards and the replacement of all materials previously removed with compliant versions.
School divisions that are Section 508 non-compliant can find themselves on the receiving end of a letter from the Department of Education's Office for Civil Rights. From there, schools can be required to enter into an agreement with the Office for Civil Rights to rectify ADA non-compliance.
Such was the case for Virginia Beach Public Schools, which entered into an agreement with the Office for Civil Rights in February after a review found the division website ADA non-compliant.
Similarly, Powhatan County Public Schools was contacted by the Office for Civil Rights in December to notify the division of a complaint regarding alleged online ADA non-compliance.
Such ADA warnings and resolutions have been seen in school divisions across the U.S. as Section 508 complaints have surged in recent years.
Reeves noted even though school divisions seem spurred to action based on the legal issues that come with non-compliance, he feels this is an overall positive for equal access for all citizens.
"It matters, if you are a school system, that every one of your parents, every one of your stakeholders has access," Reeves said. "And how can you say you are giving those parents the same opportunities to be good partners in their children's education if you're not taking into account their disability?"