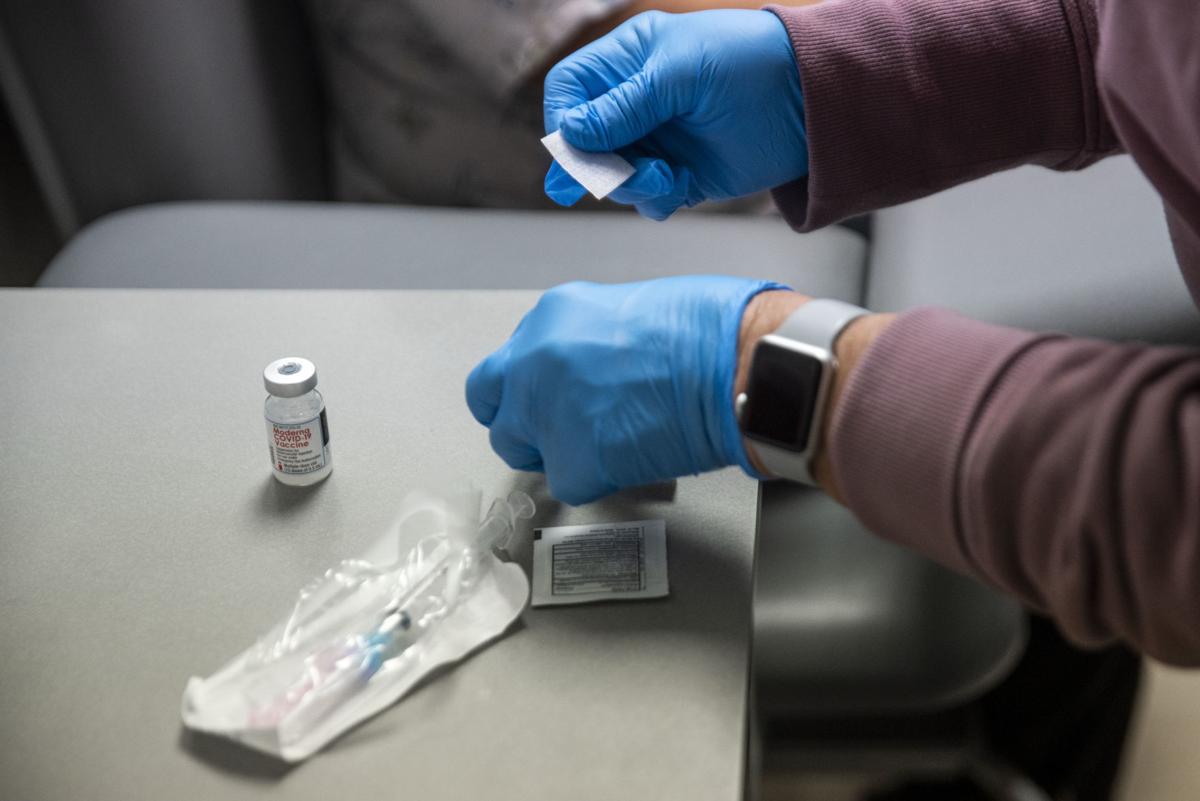 Lynchburg has announced the location of a mass vaccination site that'll be able to accommodate regional COVID-19 immunization on a large scale once supply chains open up.
The city said Friday it has entered into a lease agreement with Liberty University for a Candlers Station retail space that formerly housed a T. J. Maxx, at 3700 Candlers Mountain Road.
City officials said late last month that they had secured such a site but declined to discuss the specifics. They assured the location would have ample space and parking and would be accessible by public transit.
Lynchburg-area health officials said last month that they expect the Central Virginia Health District, made up of Lynchburg and the surrounding counties, will be receiving about 3,050 doses of COVID-19 vaccines per week for most of February. That's based on supply of the vaccine distributed to Virginia, then further disseminated to health districts based on population.
In the past two weeks, vaccinations have gone out to certain essential workers, along with citizens 65 years old and older or those aged 16 to 65 with certain health conditions. Local health care providers have administered the shots to their patients and vaccine task force-coordinated volunteers have administered the shots in "smaller community-based vaccine 'PODs' or clinics," according to a news release about the vaccine site.
"We have already operated several smaller sites with our regional partners, and we have complete confidence that when the vaccine supply does increase to levels that can sustain a mass vaccination site, we will be able to administer the vaccine efficiently," Interim City Manager Reid Wodicka said in the release.
Dr. Wendy Wilcoxson, regional medical director with Blue Ridge EMS, has been coordinating vaccine clinics for essential workers. She said those clinics have been staffed by EMS workers, school nurses and medical personnel local to where any given clinic is being held.
"The small clinics we are holding now are practice for larger ones in the future," she said in the news release. "When the vaccine becomes more available, we are ready to get it to people quickly."
She's in the process of bringing on a volunteer coordinator and online platform so that qualified individuals can sign up to volunteer vaccine clinic shifts. Currently, only nurses, pharmacists, physicians and certain certified EMS workers are allowed to administer doses, though Wilcoxson added that the General Assembly is considering a bill that'd expand those qualifications to any health care provider.
The larger vaccine clinics will need more than medical volunteers — she said they'll require people to help with event setup, paperwork and computer work as well.
"We recognize as a region, to win this we're going to have to work together," she said.
Locality-based vaccination sites, such as those held in Campbell County and Amherst County this week for teachers and other essential employees, can process from 100 to 200 people an hour, Wilcoxson said. The regional site at Candlers Station should be able to handle 4,000 to 5,000 people per day.
Besides that site, she said the task force anticipates a variety of clinics so they can reach as many people as possible, whether they'll take the form of pop-up sites in neighborhoods or clinics in conjunction with food banks or other community agencies.
"We expect to need to tailor how we bring the vaccine to citizens," she said, adding that not everyone will be able or willing to make it to the Candlers Station site.
Wilcoxson said she wanted residents to know there's still "tremendous" planning taking place on multiple levels to ensure that vaccines are distributed fairly.
"There's such discord and distrust in the community at this point," she said, asking for continued patience amid the scarce supply of doses.