Several plastic skeletons and a black-swathed Ghostface mannequin were stacked in the back of a white Lynchburg Parks and Recreation van Friday as it trundled down the Blackwater Creek Trail. Over a crackling phone speaker, someone informed the driver "Slenderman is on the way."
Megan Heatwole, a community recreation supervisor, answered in the affirmative.
The haunted trail that would debut that night was her brainchild. This is the first time Lynchburg Parks and Recreation is putting on the program, but she's been talking about it for years. Being held Friday and Saturday, the tours already are sold out.
Growing up, some of her favorite Halloween memories were from haunted caverns or houses hosted by her community recreation center, and since she came to Lynchburg, she's been wanting to put on a haunted event of her own. When she first walked through the Hollins Mill tunnel six years ago, she knew it was the perfect place to do it.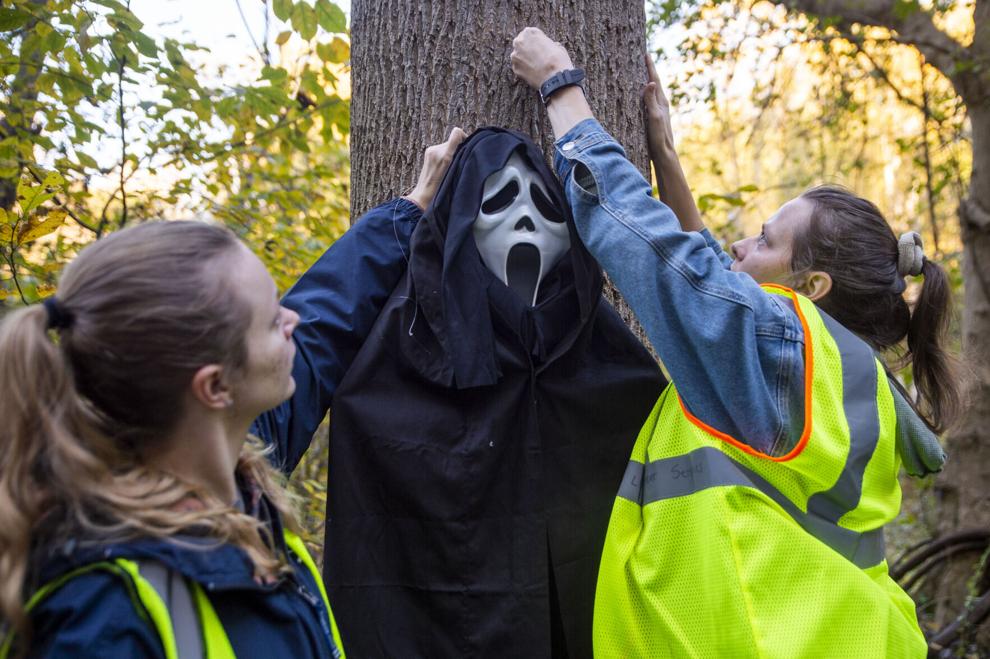 It plunges into total darkness around the first bend, craggy rock and dank, dripping water offering a natural spooky ambience. Even in daylight, there is an eerie other-worldliness as the trail user sinks into the absolute dark of its interior.
The haunted trail begins downtown and loops around to Hollins Mill Park through the old railroad tunnel on Blackwater Creek Trail, a walking route of about 1.4 miles. Along the way, six groups — including local theater companies, businesses and a Halloween-savvy family — have taken on different "features," and will offer scares along the path.
A hayride shuttle will take trailgoers back from Hollins Mill Park along the Point of Honor trail.
The department has resurrected some décor from holidays passed — such as the old Christmas parade dragon, which now twines through trees at the lip of the trail.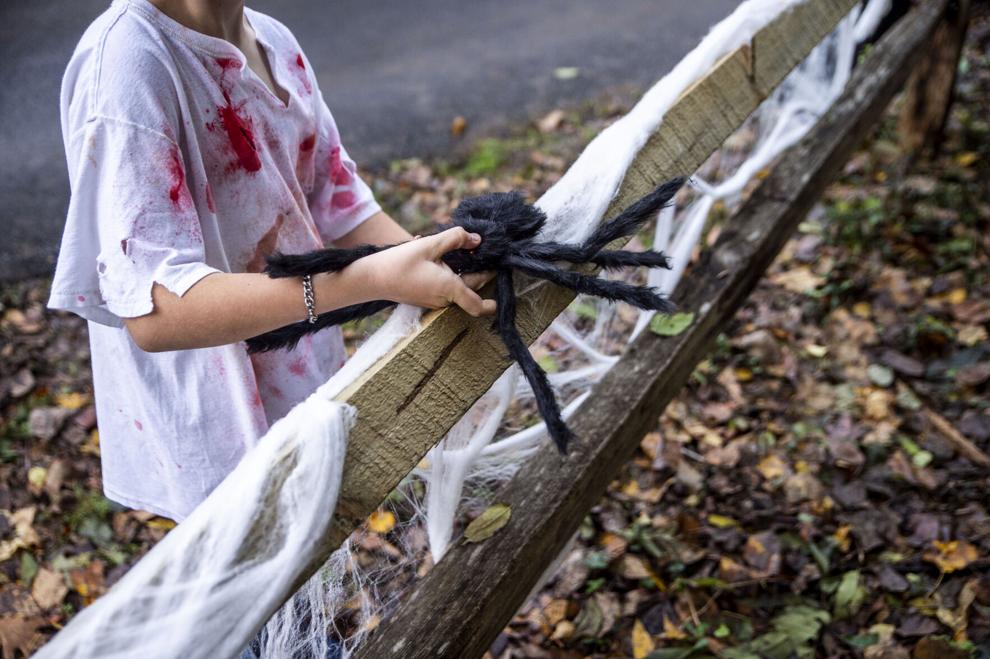 Replete with spiders, zombies, ghost and ghouls, Heatwole said it's not only a program in the spirit of the season, but it promotes recreation, and she hopes it will attract new people to the trail system. She's also snuck in some local history, trail etiquette and a little bit of nature education, along the way.
Alex Shapiro, with InTuition Theatre Group, said her group is taking on one of the displays, a gaggle of costumed witches gathered around a cauldron. As a fan of Halloween movies, it's a time of the year she loves to celebrate.
"It's always fun to get in costume and have a good reason for it," Shapiro said.
Sponsored by Earth Right Mid-Atlantic, a Lynchburg-based solar energy company, the department is using hundreds of solar spotlights, Heatwole said. Using color changes and staging, the lights will be set up on the trail, illuminating its spooky features and "accentuating the natural beauty."
"I've been talking about it nonstop for six years in my department," Heatwole said of the trail, "so it's kind of unbelievable that it's coming to fruition."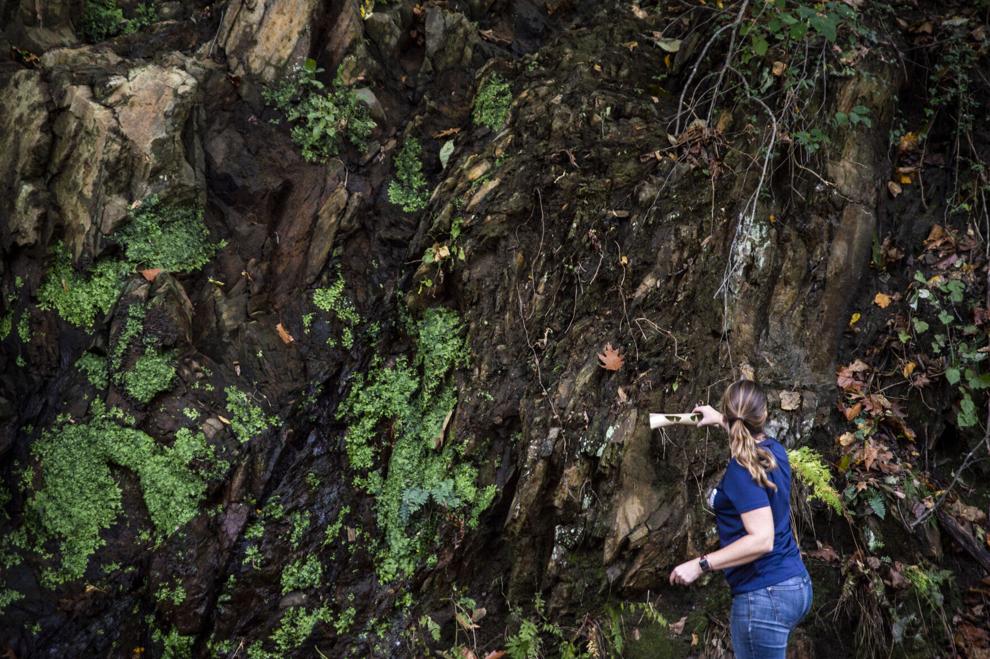 "It's always fun to get in costume and have a good reason for it."

— Alex Shapiro, with InTuition Theatre Group