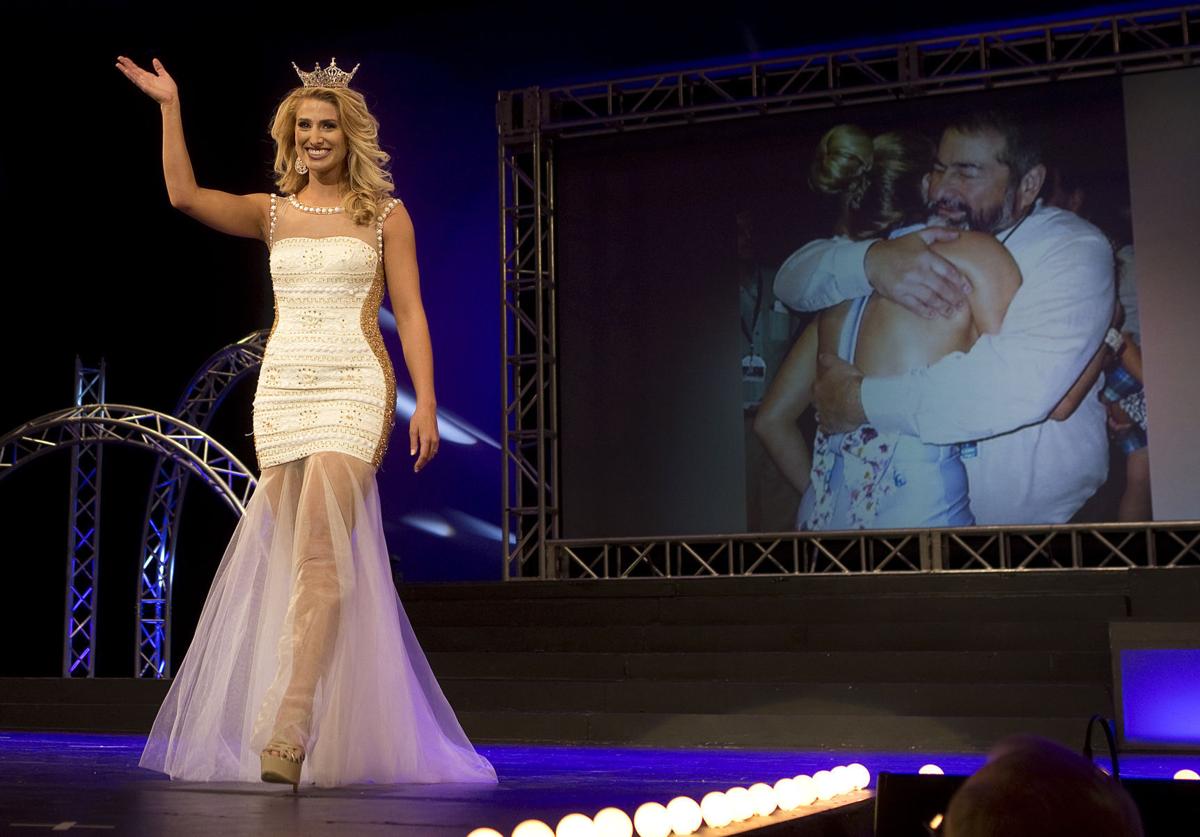 ROANOKE — The Miss Virginia Competition pageant is returning to Roanoke, city and pageant officials said in a Friday news conference.
Nostalgia and venue capacity led the Miss Virginia Scholarship Organization back to Roanoke, where the event is scheduled the week of June 14 at Berglund Performing Arts Theatre, the competition's executive director said.
The pageant left three years ago for Liberty University in Lynchburg, which hosted it for two years. It was canceled last year because of COVID-19. Miss Virginia had spent its first 54 years in Roanoke before pageant officials, through a third party, notified the city it was leaving.
The year off allowed the organization to reevaluate its position and listen to its "stakeholders," said M.C. Gravely, the Miss Virginia executive director.
"A lot of our stakeholders are women who have worn the crown," Gravely said Friday. "There's a lot of nostalgia [for] Roanoke. … This will be the 66th year. So it felt like a good move to come home."
The potential audience size was important as well, Gravely said. With Gov. Ralph Northam having recently relaxed COVID-19-related restrictions, Berglund could hold up to 500 people, while the venue the pageant has used at Liberty likely would have held about 330, Gravely said.
"I've been involved in this organization many many years, and I just know from the response that we've gotten from our local organizations, we're looking forward to returning to Roanoke," he said. "I went to stress that our parting with Liberty was … completely friendly. But this just seemed the right thing for this organization right now."
He added: "It's kind of like when Miss America went to Las Vegas and was there for several years, then returned to Atlantic City."
Berglund Center General Manager Robyn Schon said in an email the city offered the pageant a discount on its rent this year and is working with the pageant to change its production to better fit its budget "without losing any of the glitz and glamour or quality."
The theater's new audio system will save the pageant money on outside production equipment, and the venue is using its marketing resources to sell tickets, at no charge to the Miss Virginia team, she wrote.
Gravely, Roanoke Mayor Sherman Lea and recent competition winners gathered at a news conference outside Roanoke City Hall on Friday.
"As mayor of Roanoke, I am proud to welcome the Miss Virginia Competition back to our city," Lea said, according to the contest's social media posts. "Beginning in 1953, Roanoke has hosted this event over the years and it is wonderful to see it return to its rightful place."
The Miss Virginia preliminary competition is June 17, and Miss Virginia's Outstanding Teen 2021 will be crowned June 18. Miss Virginia 2021 will be crowned June 19 and will advance to the Miss America Competition, according to the contest's social media accounts.
Dot Kelly, Miss Virginia 2019-20, was among those who spoke, according to the organization's social media posts.
"When I was 13, I watched my first Miss Virginia competition and became so inspired by the incredible young women I met and watched compete," Kelly said in the news conference. "Nothing means more to me than returning to the place that started this journey as Miss Virginia. This city, from Hotel Roanoke to Berglund Center, is where it all began, and I am honored to return home to crown the next Miss Virginia."