BEDFORD — Frank Draper Jr. William Gray Perdue. Ray Stevens.
For the first time, the names of all 2,499 American soldiers who died on D-Day were read aloud at the National D-Day Memorial's observance Monday of the invasion's 72nd anniversary.
Those names included the 19 Bedford Boys, whose sacrifice on June 6, 1944 ultimately brought the memorial to a hill overlooking the town.
The naming of each American D-Day fatality was a solemn centerpiece to day of remembrance at the Bedford site, which drew hundreds of visitors, including World War II veterans and D-Day survivors.
"The National D-Day Memorial is the only organization in the world to have compiled a list of D-Day fatalities and ours is by far the most complete accounting of these losses," said Gen. Richard "Rick" Devereaux, chairman of the National D-Day Memorial Foundation.
Devereaux said the recitation of the names honored all of the "brothers in arms" and "heroes" who gave the ultimate sacrifice for freedom on June 6, 1944, during the Normandy invasion.
"This is their final roll call," he said.
Gov. Terry McAuliffe, participating from offsite via a video feed, began the readings, which lasted three hours. He was followed by staff, volunteers, veterans, family members of the fallen and dignitaries.
Bedford County Administrator Carl Boggess read his uncles' names, Bedford Turner Hoback and Raymond Samuel Hoback.
The day began with a ceremony commemorating the Normandy landing and honoring those who had given their lives.
"It's particularly remarkable to reflect on how one generation, over a half century ago, did the undoable," Devereaux said. "This memorial stands as a visual reminder of the need for each one of us to say thank you."
He said it was "gratifying" to see so many generations at the ceremony as well as a large number of D-Day and World War II veterans in the audience at the site, which was dedicated in 2001.
"It's a special day for us at the monument as we celebrate our 15th anniversary," he said. "For 15 years now the memorial has given emotional comfort, solace and closure to those who needed it and has educated so many about the importance about remembering that our liberty and our way of life comes with a cost."
Norwood Thomas, who joined the U.S. Army in March 1942 at the age of 19, retold his memories from June 6, 1944.
The Virginia Beach resident parachuted into Normandy with the 101st Airborne, which was a division of the 82nd infantry division.
"When the Japanese hit Pearl Harbor,I knew that we had the greatest Army, Air Force and Navy in the world," he said. "I knew they would last two weeks and that's about it. After about three months I kept reading about us having to back up so I joined the army."
In August 1942, the 82nd division was split to make two airborne divisions – the 82nd and the 101st. The two trained closely together and then departed for England.
"It only took us 45 days to get there because the old ship we went on broke down twice," Thomas said.
Photos: D-Day Remembrance 2016
As the day for the invasion approached, he explained he knew D-Day was coming soon, but it was put off by a storm.
"So I was without sleep on the night of [June 4]," he said. "On the fifth we went out and loaded the planes. The flight into Normandy was smooth but when we hit the coast of Normandy, we hit clouds. The aircraft dispersed. On the landing zone we were supposed to land on, we were supposed to have 2,000 men. We wound up with 95 that morning. I think we accomplished our mission with the fewest number of men that could have possibly done it."
Thomas said he parachuted into Normandy four miles inland of Utah Beach on June 6.
Monday's ceremony included a flyover of an original P-51 Mustang, painted with the Operation Overlord recognition stripes, and a dedication of a new plaque at the memorial commemorating the role of combat medics.
Dozens of medics went into battle on June 6, usually without a weapon, Bryon Allison, with the U.S. Army, said. The large red crosses on their helmets were supposed to protect them and the Germans usually respected that. But even so, it was a dangerous assignment.
"Medical teams on D-Day found many challenges, but nevertheless the medics of Operation Overlord improvised ways to treat as many found as they could with great personal risk," he said.
Greg Reed, commander of the enduring Freedom Honor Team in Fredericksburg, read Gen. Dwight D. Eisenhower's D-Day Order.
"You are about to embark upon the Great Crusade, toward which we have striven these many months," the order reads. "The eyes of the world are upon you. The hope and prayers of liberty-loving people everywhere march with you. In company with our brave Allies and brothers-in-arms on other Fronts, you will bring about the destruction of the German war machine, the elimination of Nazi tyranny over the oppressed peoples of Europe, and security for ourselves in a free world."
Maj. Gen. Timothy Williams, adjutant general of Virginia with the Virginia National Guard, said the veterans of World War II were "not about to back down from the Nazis, and nobody else for that matter."
"As a young boy I grew up listening to their stories and then learning in school what they went through," he said. "The more I learned the more I realized how special they were. In retrospect I wish terribly that I could go back in time to talk with them, thank them, shake their hand and look them in the eye one more time to let them know what a privilege it was to know them and the inspiration they provided me."
He reminded the audience to take time to thank those who have served and to think of it as a great opportunity to take time out of a busy schedule to be thankful for the men and women who fight to preserve and protect the freedoms they hold "so deeply."
"I believe that each generation of America rises to the challenges that they face," he said. "The young soldiers and airmen will never know the terrible carnage of Omaha Beach or the shattered forest of Meuse-Argonne but they meet their own challenge in the hills of Afghanistan or in the dust of Iraq and Syria."
As staff collected donations, Charles "Buster" Shaeff Jr., a D-Day veteran, asked everyone to be "inspired to give."
"It is an honor to be here today. I speak for all my fellow veterans when I say it is my deepest desire to not only keep this memorial open but to see it grow so that younger generations can see what was achieved 72 years ago today," he said.
April Cheek-Messier, president of the National D-Day Memorial Foundation said it was her privilege to address a "distinguished" body of men who belonged to the Allied Expeditionary Force and invaded occupied France 72 years ago.
"You are seated throughout the plaza of this magnificent national memorial to the valor, fidelity and sacrifice that you displayed with such abundance while doing what you believed to be nothing less than your duty," she said.
She added that although many of their "brothers in arms" were not there with them, she hopes they know their story lives on.
"Your story is one of uncommon accomplishment, collectively pinned by common men. The sixth of June 1944 was a day during which uncommon acts of valor, fidelity and sacrifice occurred in such abundance so as to become common — common in the best sense of the word."
1997-11-11 Ground-breaking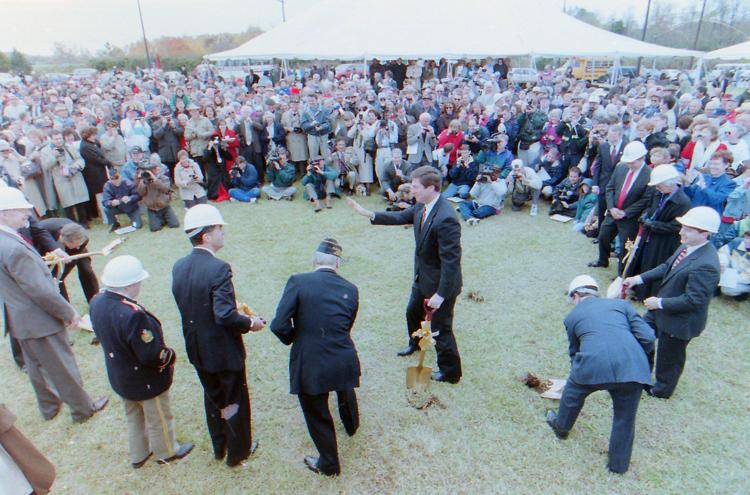 1998-06-04 Padgett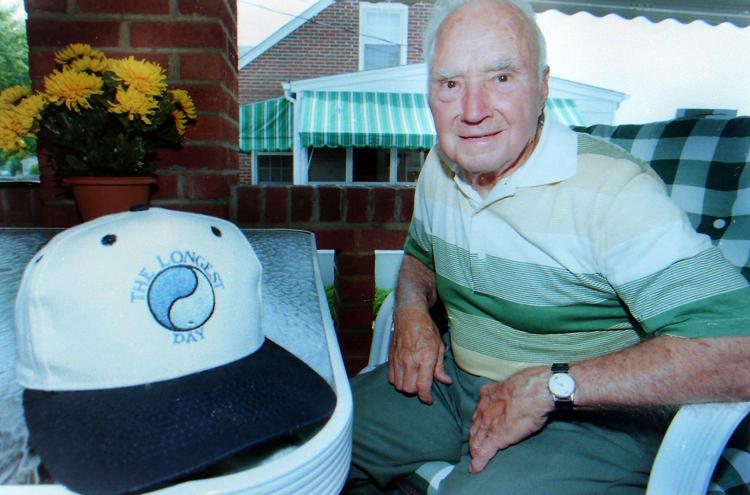 1998-08-14 Roy Stevens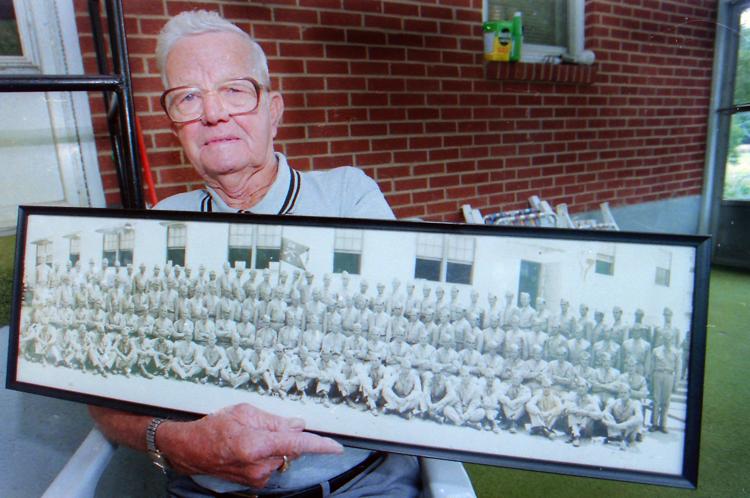 1998-09-06 Reunion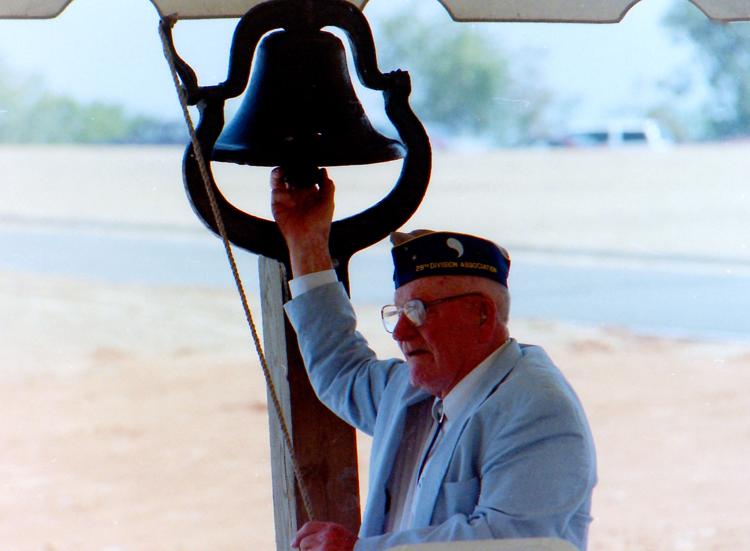 1998-09-06 Reunion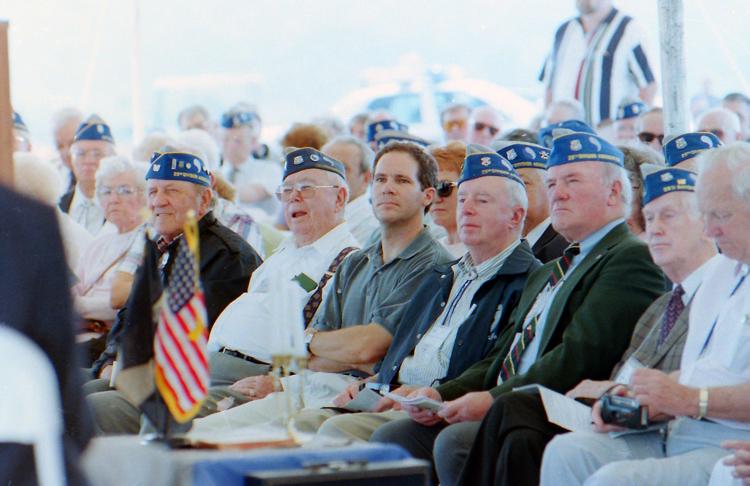 1999-02-12 Bill McIntosh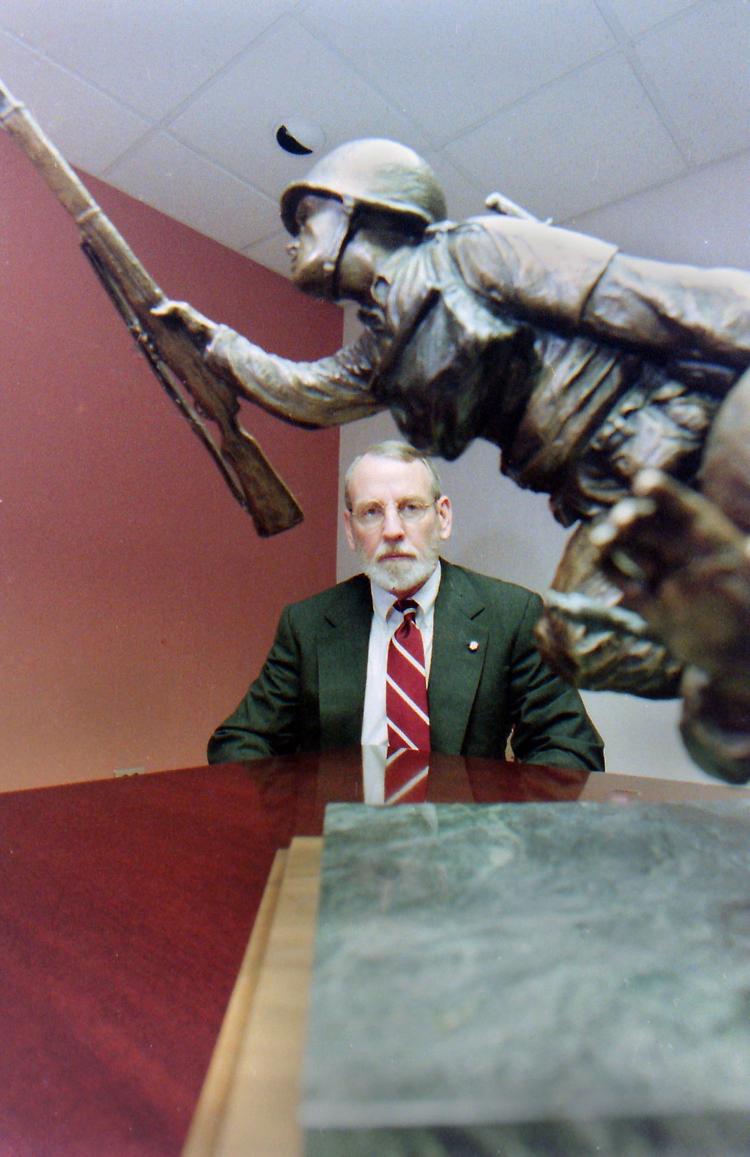 1999-05-31 Jim Brothers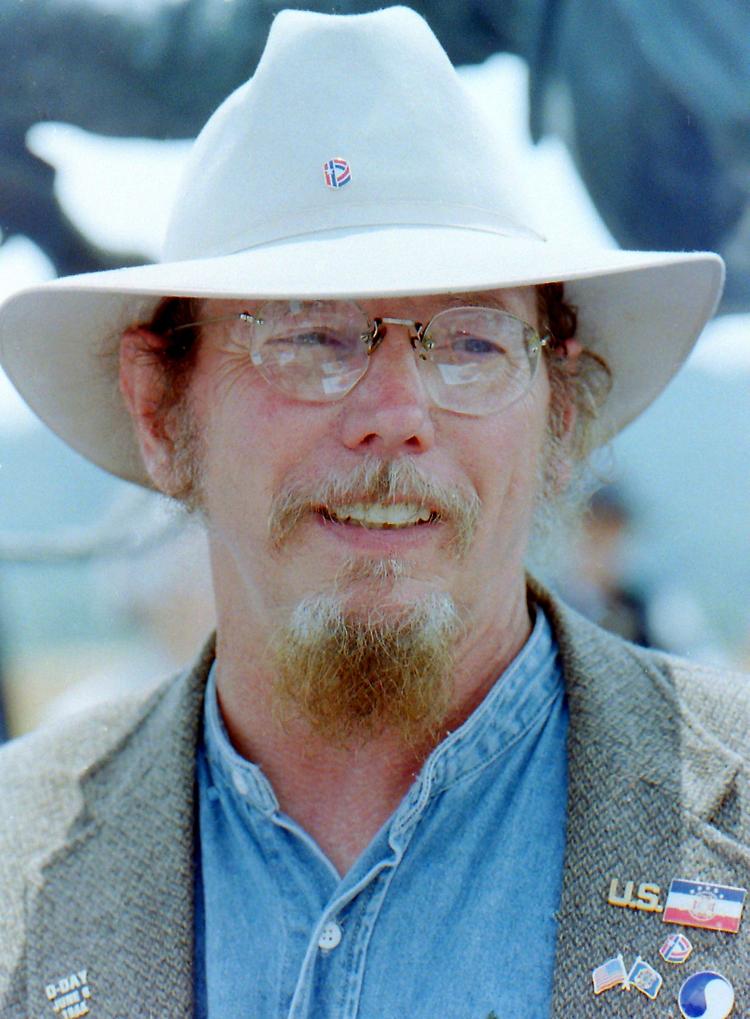 1999-05-31 Statue ceremony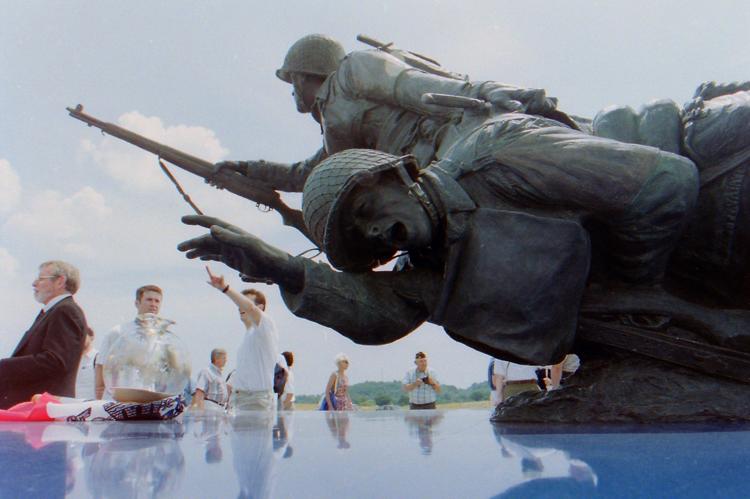 1999-05-31 Statue ceremony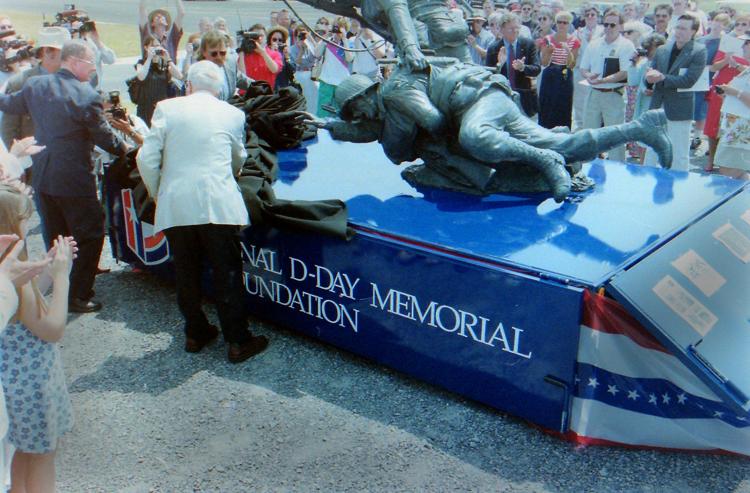 1999-05-31 Statue ceremony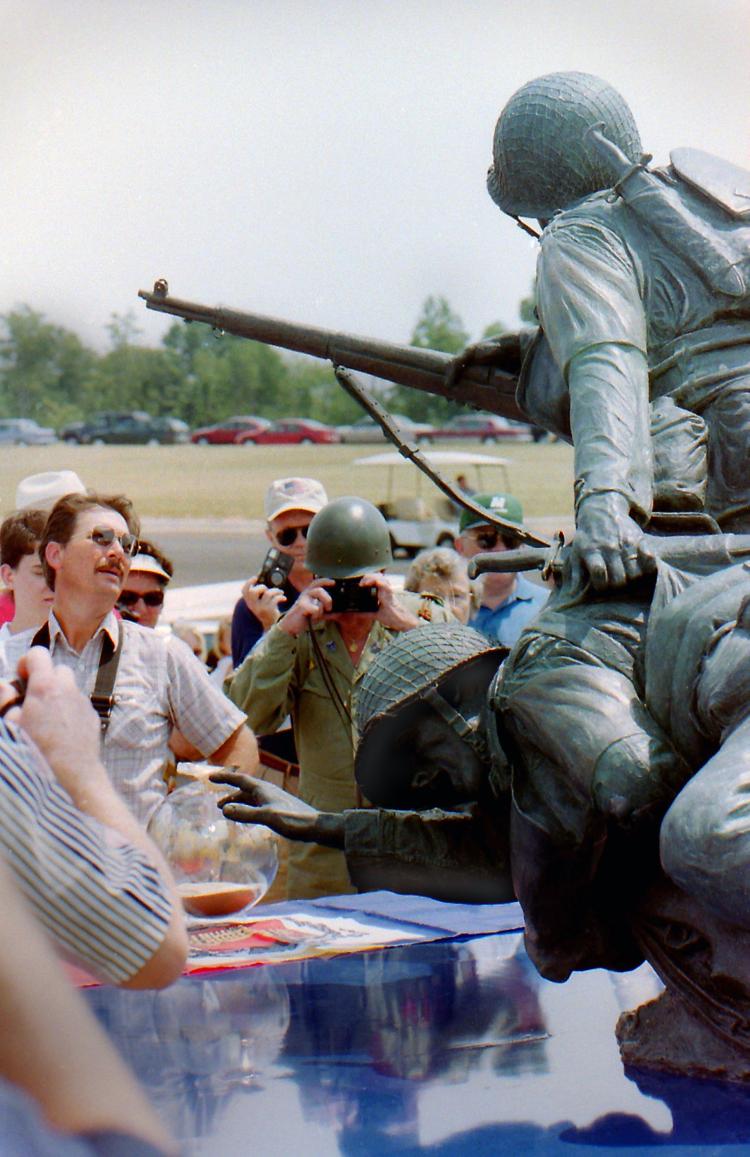 1999-12-11 Construction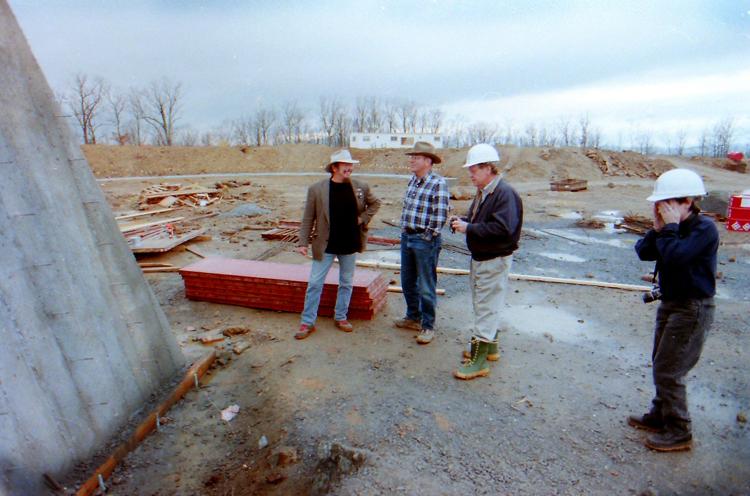 1999-12-11 Plan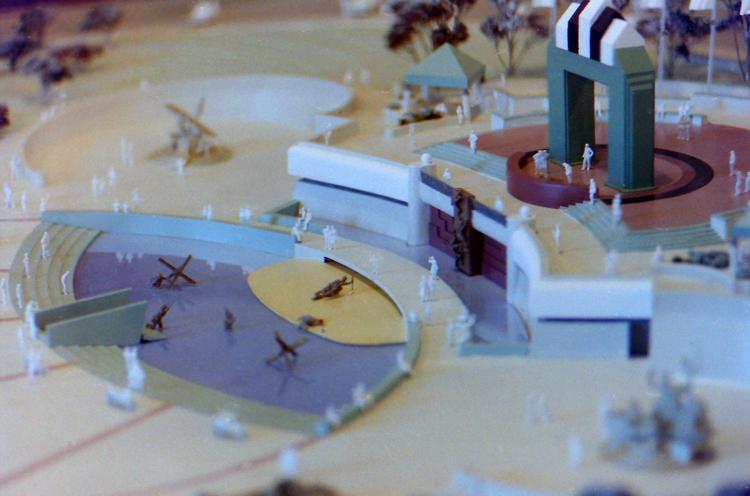 2000-02 Construction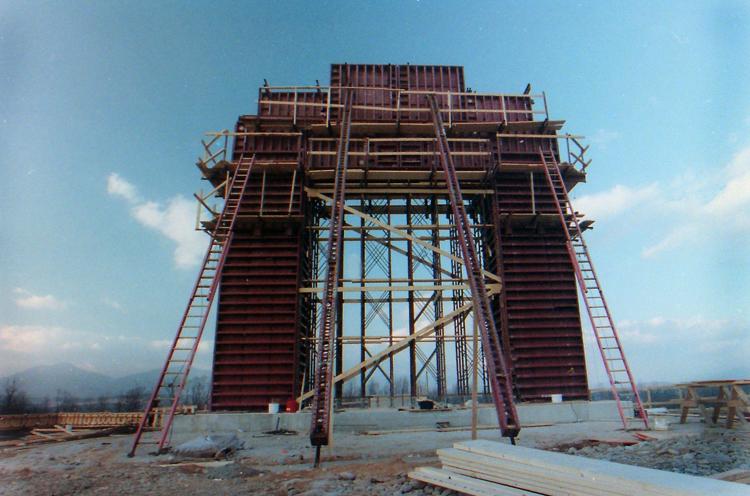 2000-02 Construction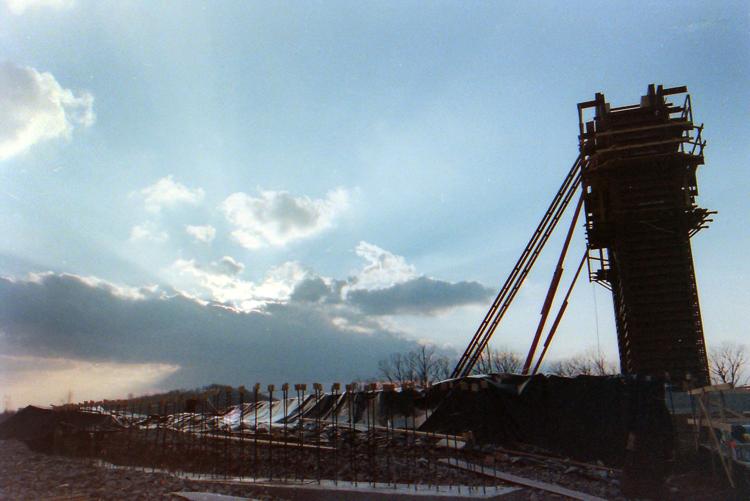 2000-02 Construction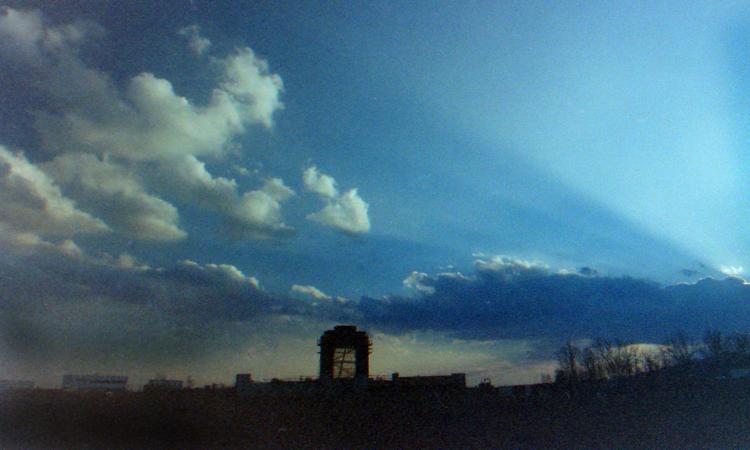 2000-03-14 Construction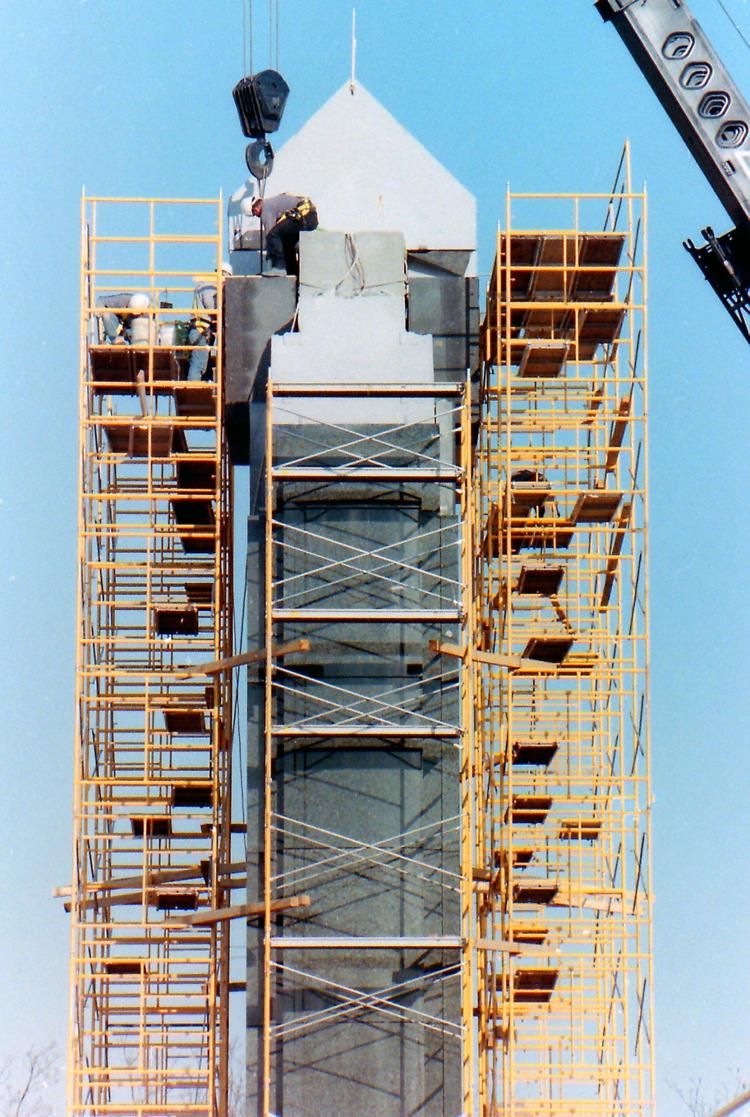 2000-03-23 Construction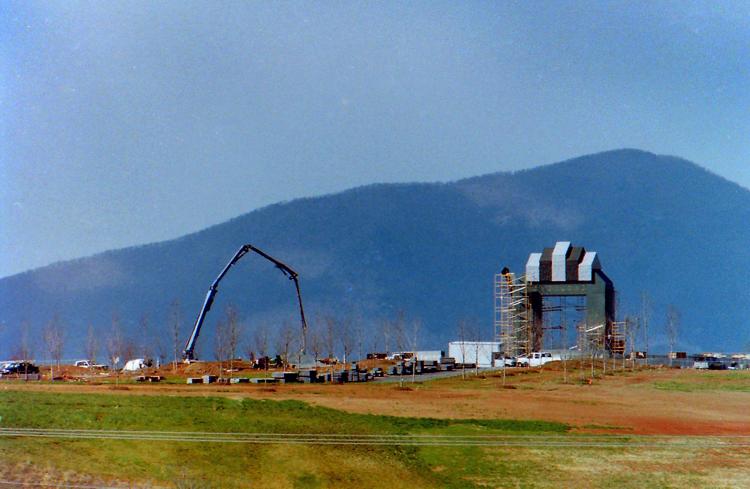 2000-05 Memorial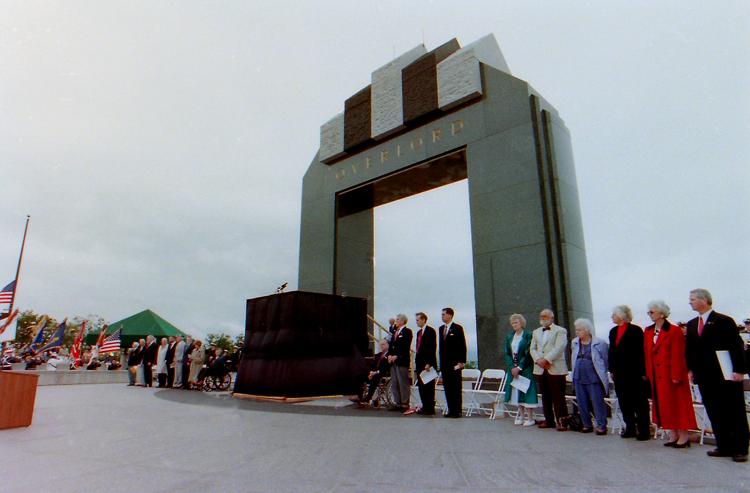 2000-05-29 Memorial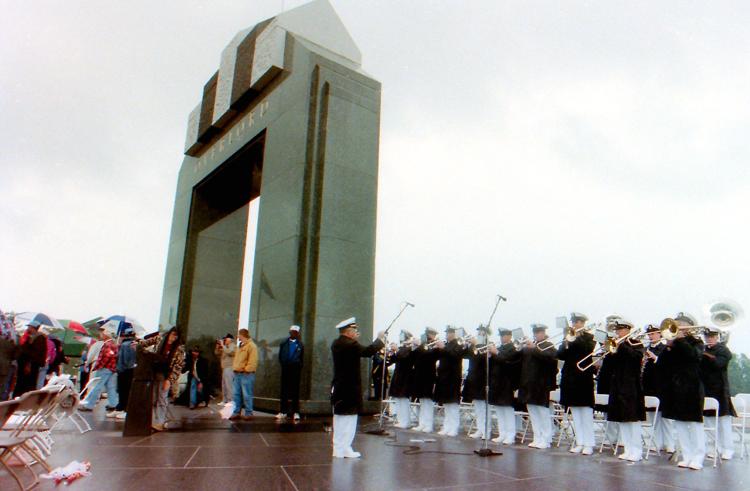 2000-05-29 Memorial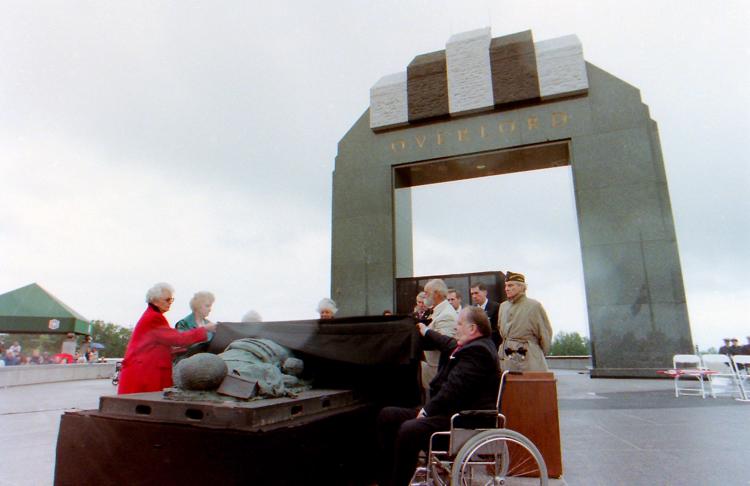 2000-05-29 Memorial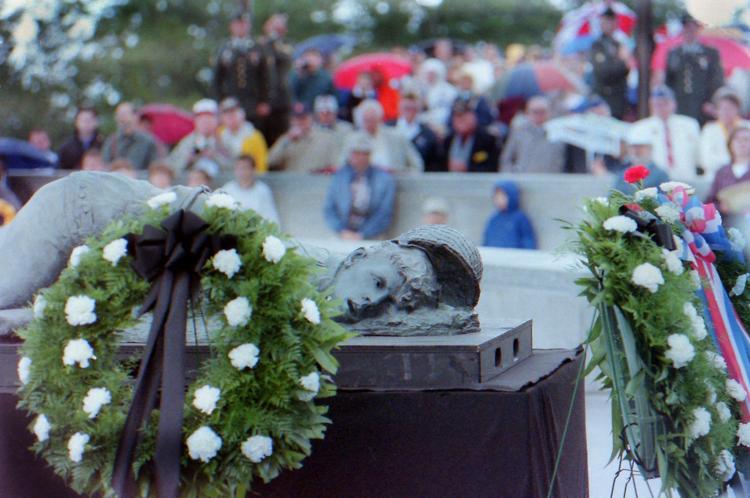 2000-05-29 Memorial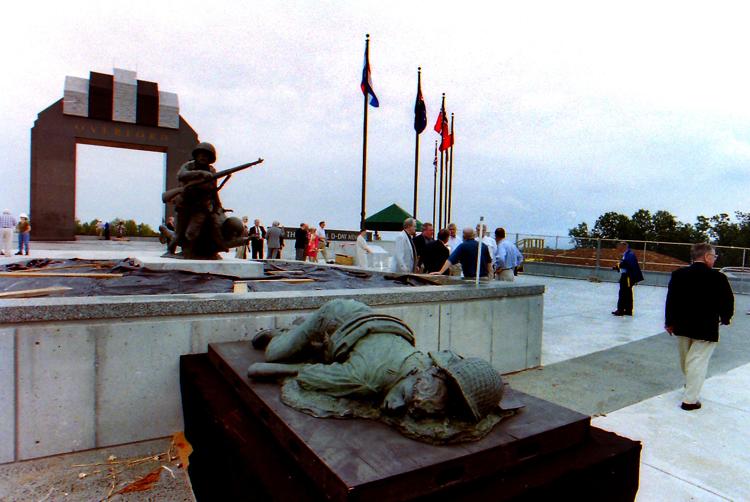 2000-07-13 Memorial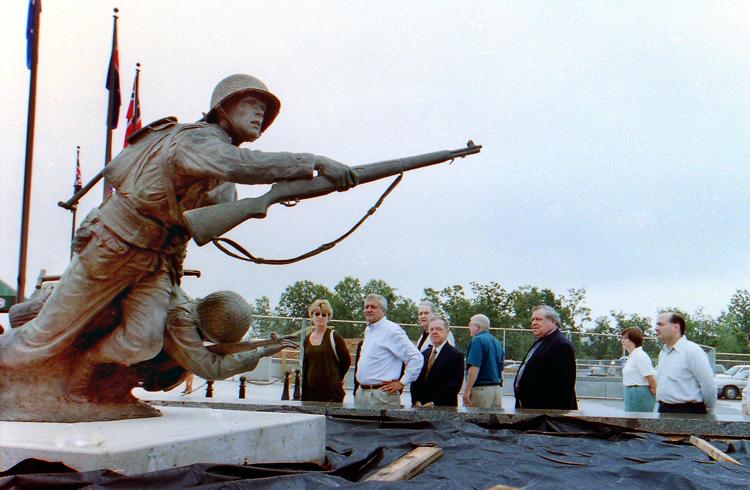 2000-09-23 Jim Brothers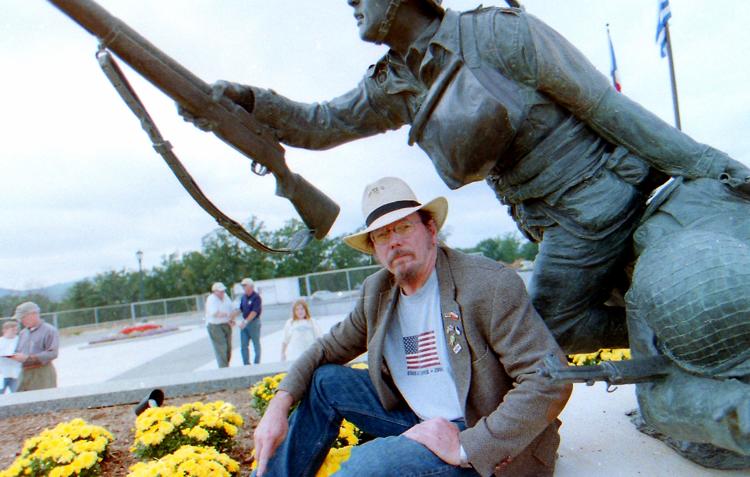 2000-09-23 Roy Stevens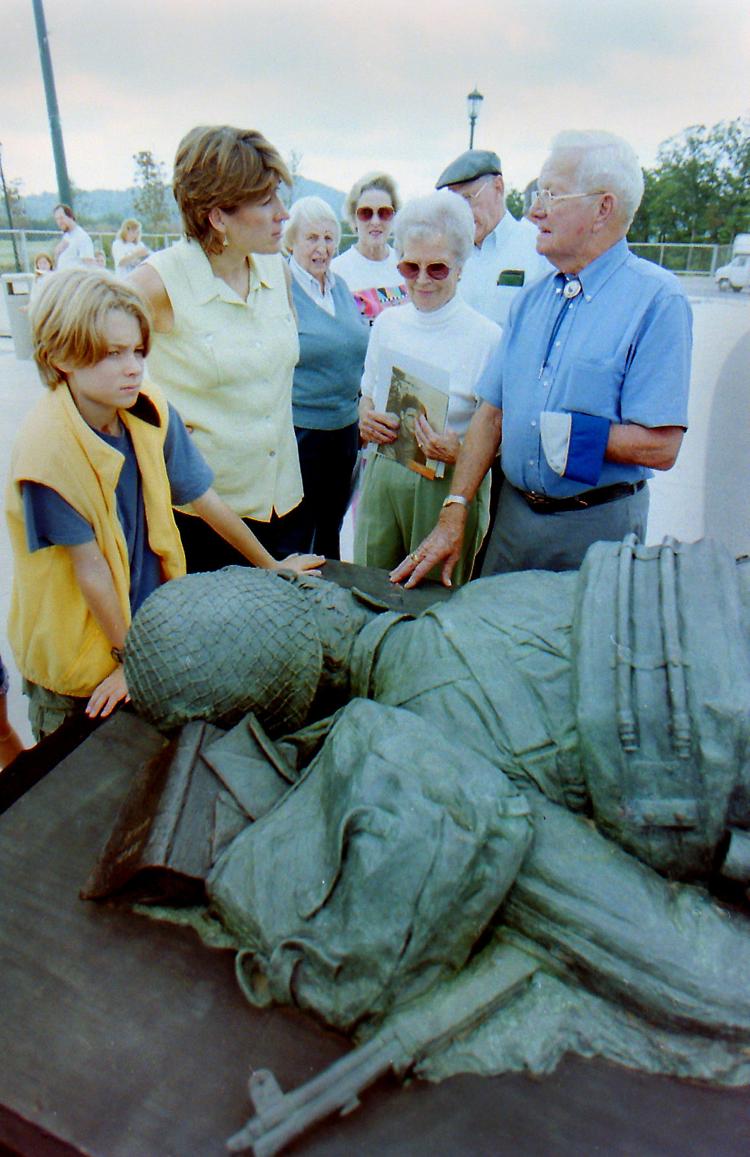 2001 Overlord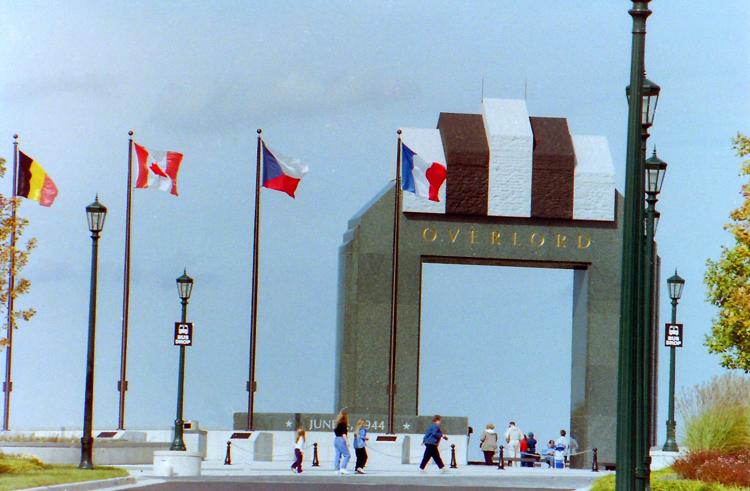 2001-03-19 Construction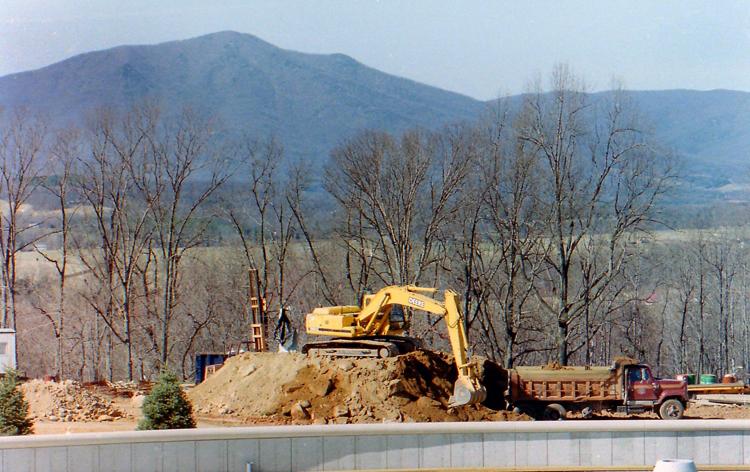 2001-03-19 Construction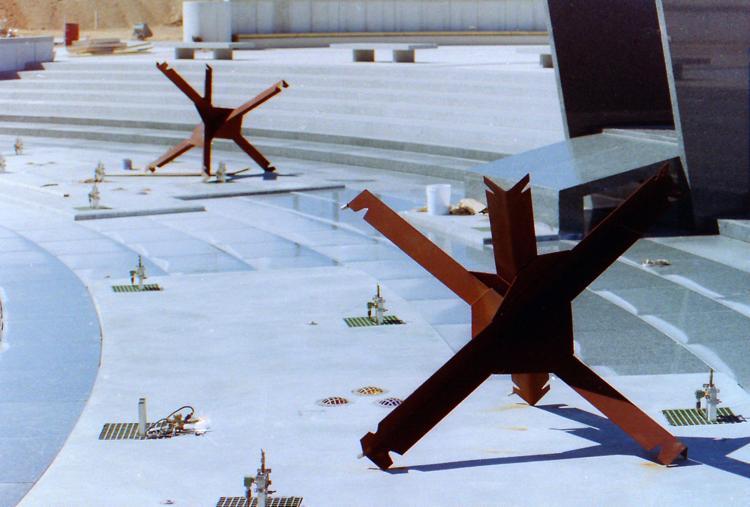 2001-03-19 Construction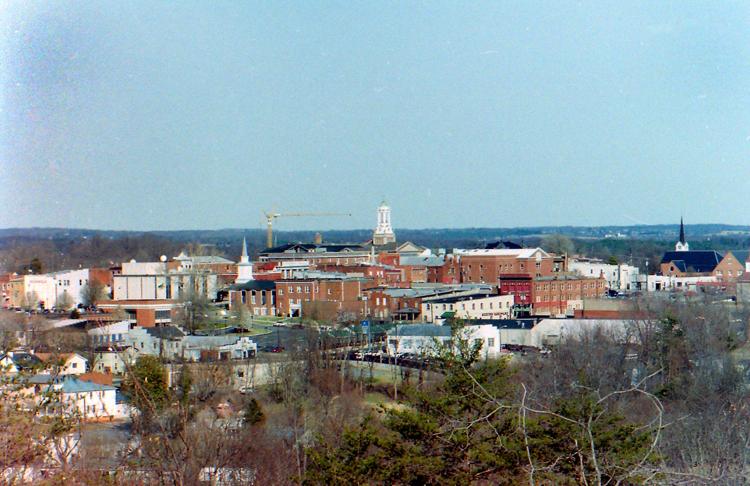 2001-03-19 Memorial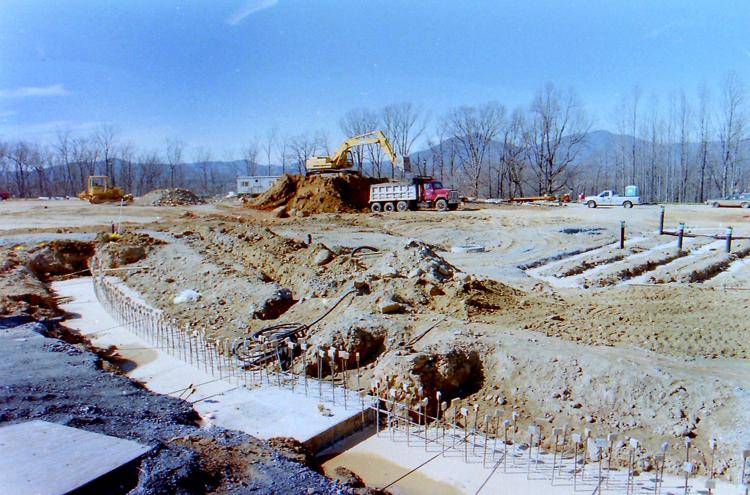 2001-03-19 Memorial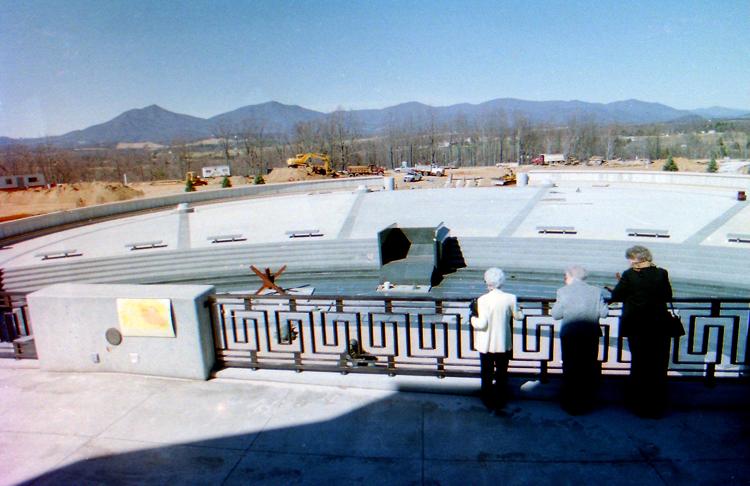 2001-05-17 Plane day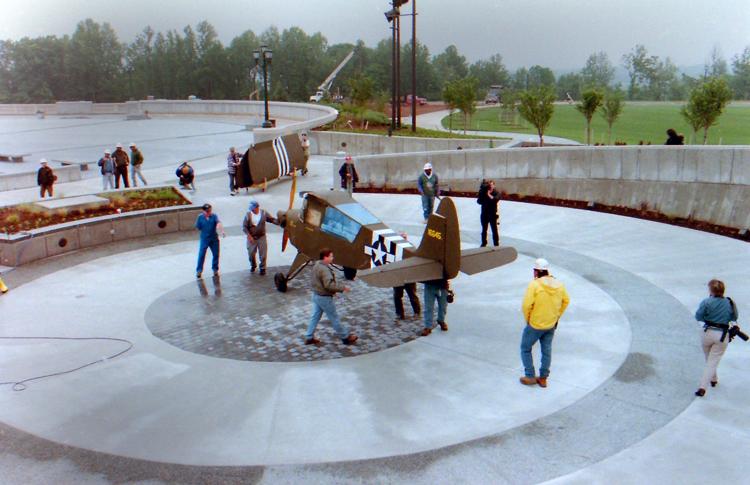 2001-05-19 Bob Slaughter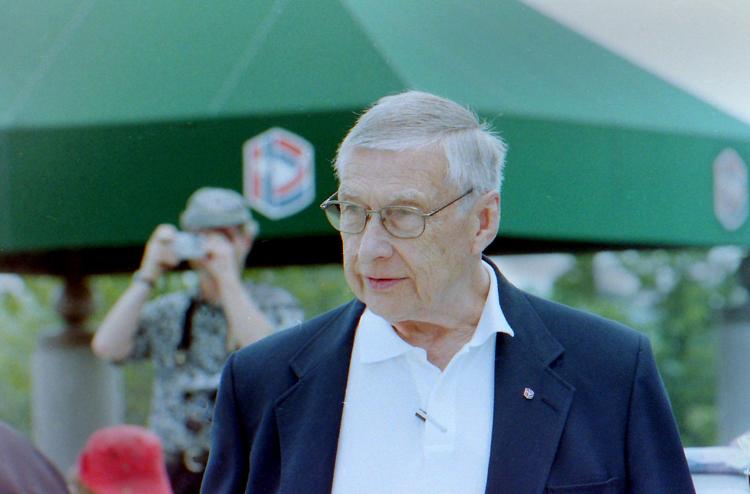 2001-05-24 Jim Brothers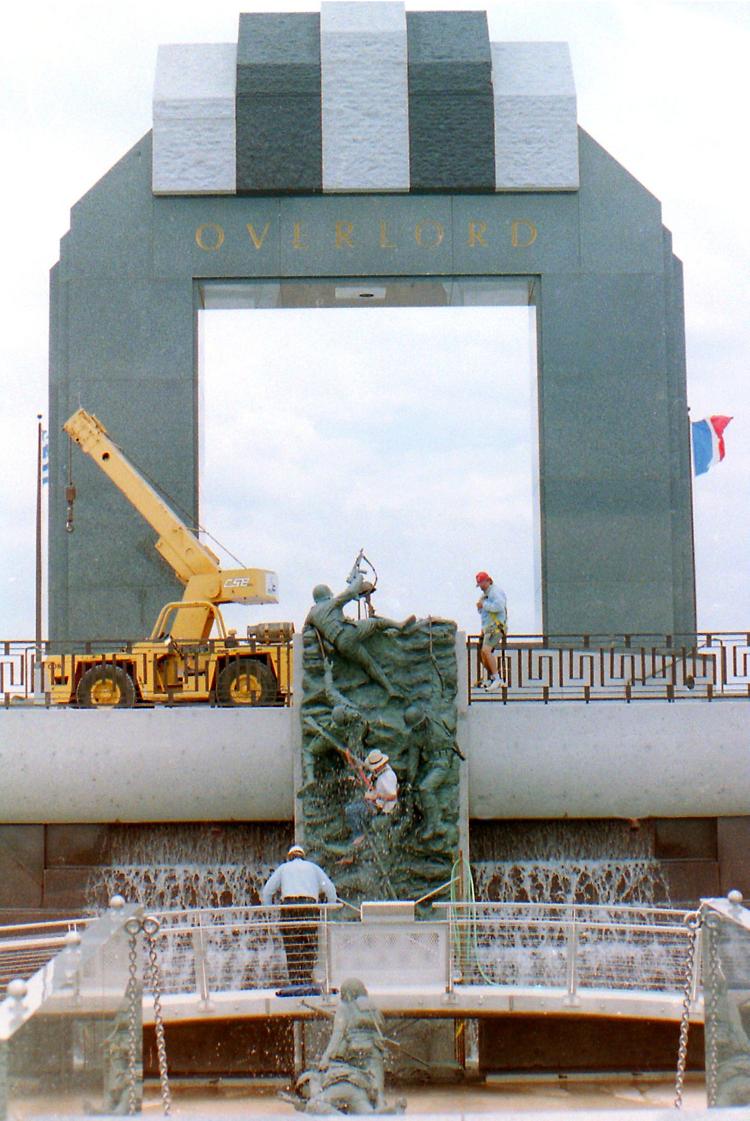 2001-05-24 Work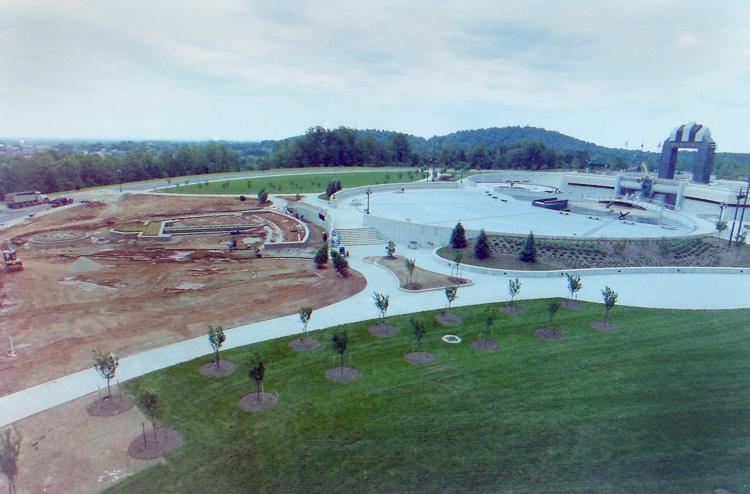 2001-05-25 Memorial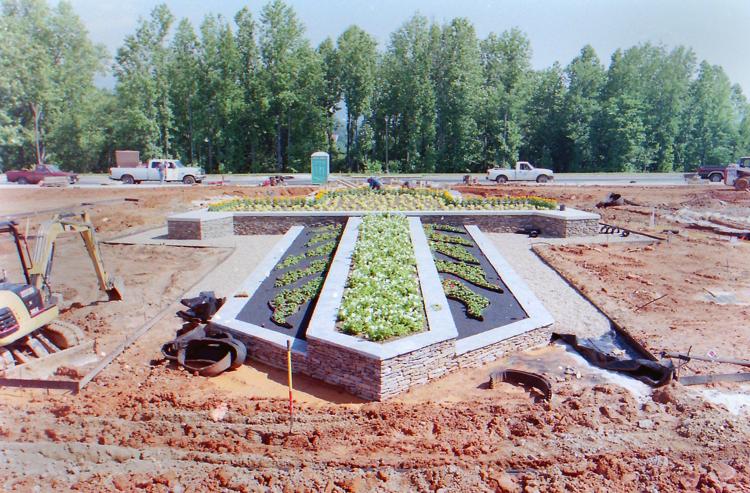 2001-05-27 National D-Day Memorial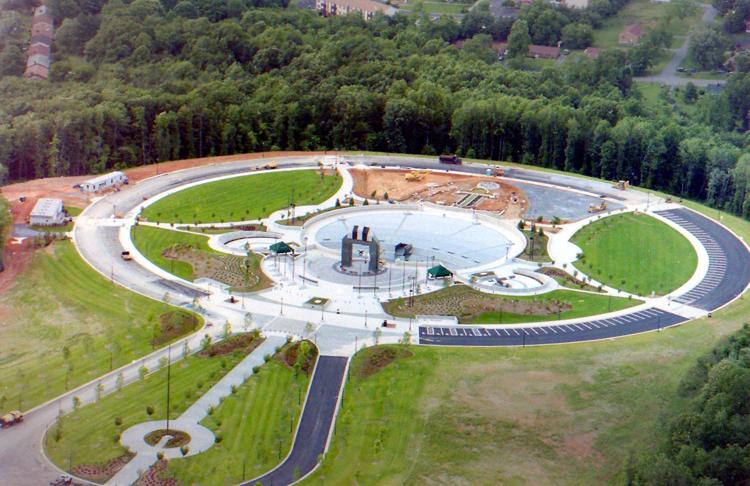 2001-05-27 National D-Day Memorial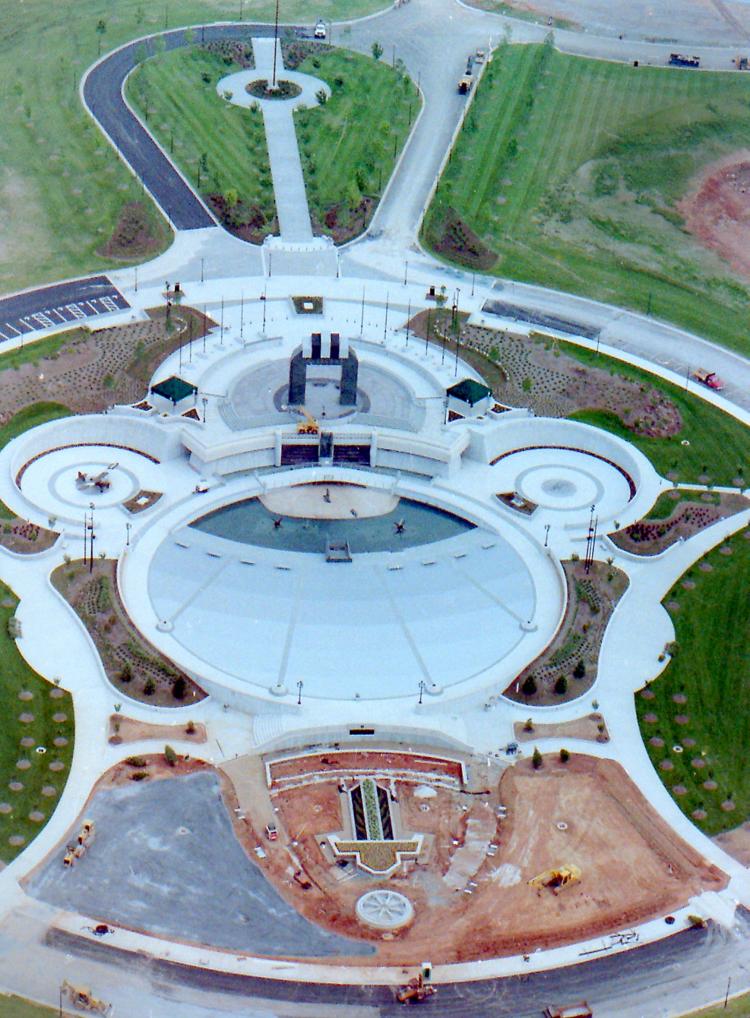 2001-05-27 National D-Day Memorial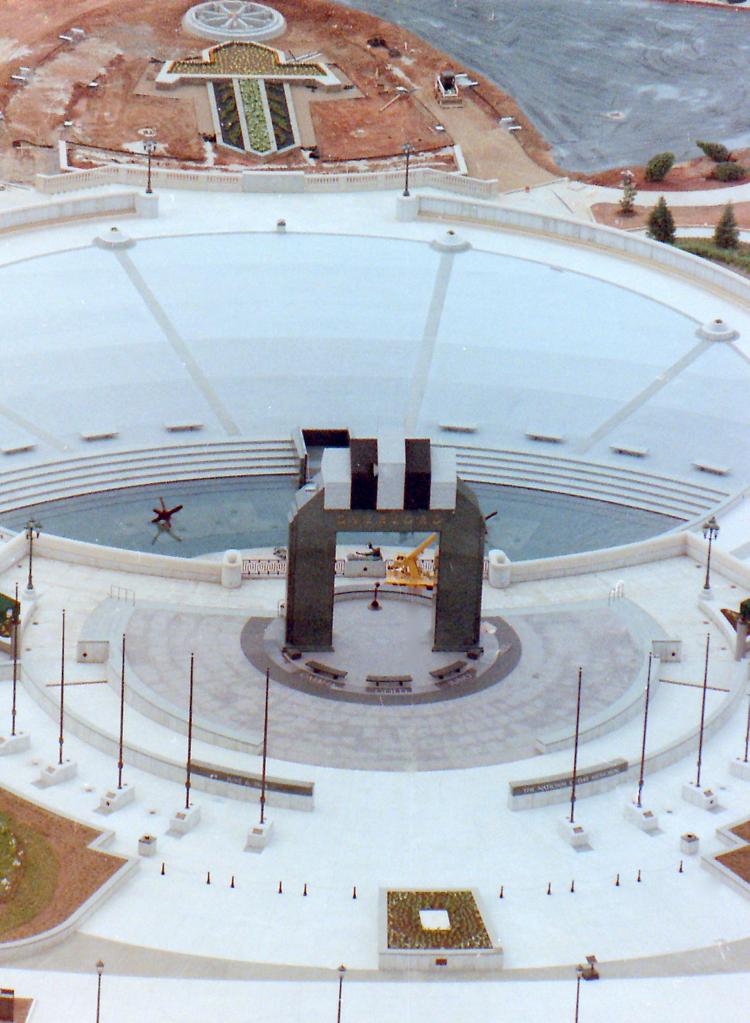 2001-05-30 Roy Stevens and Ray Nance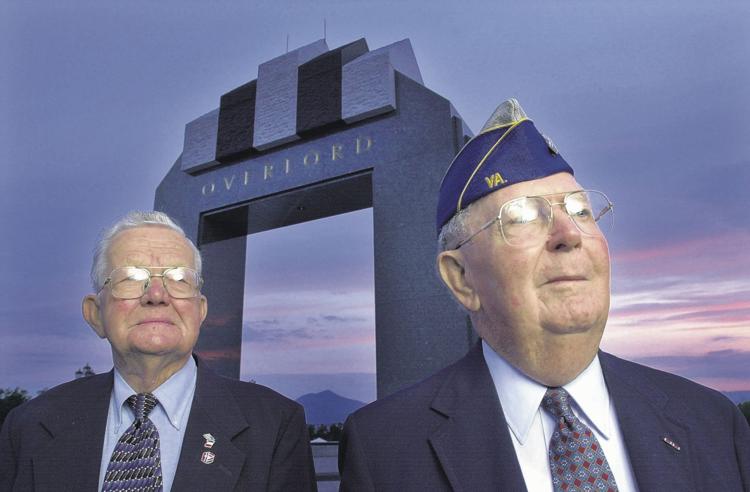 2001-06 Open to the public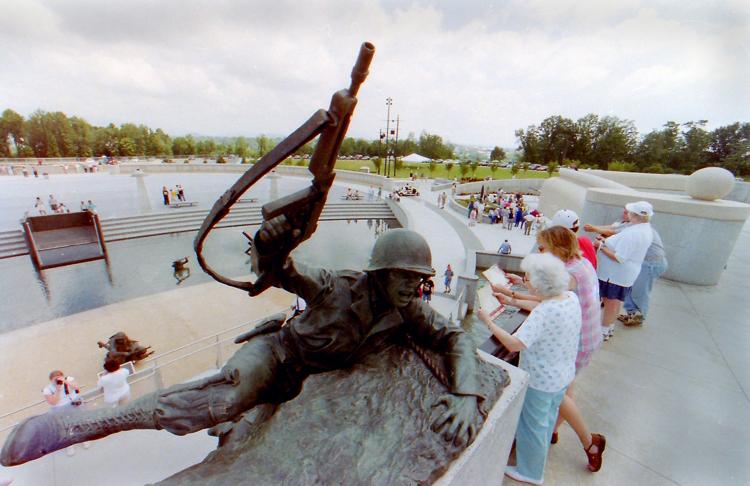 2001-06-06 Dedication
2001-06-06 Dedication
2001-06-06 Dedication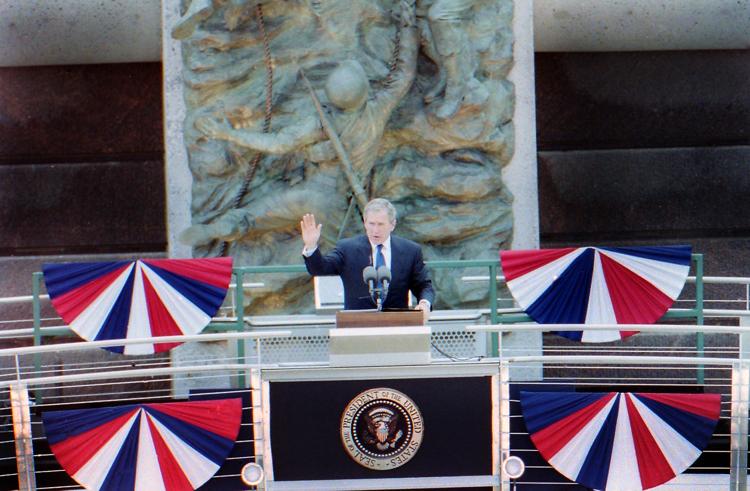 2001-06-06 Dedication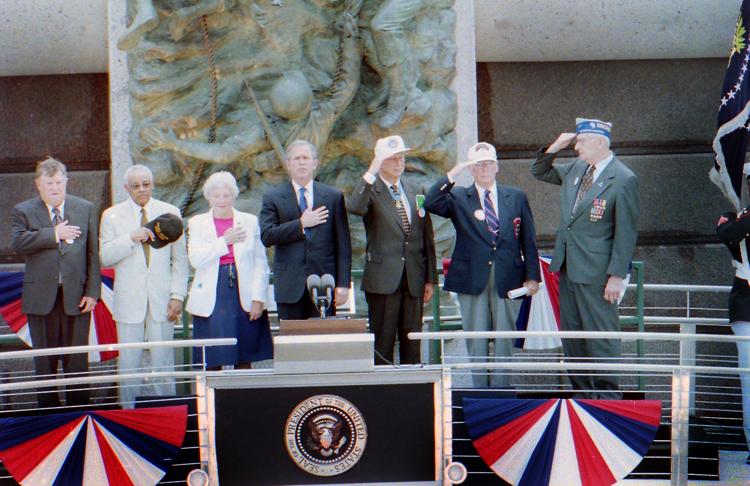 2001-06-06 Dedication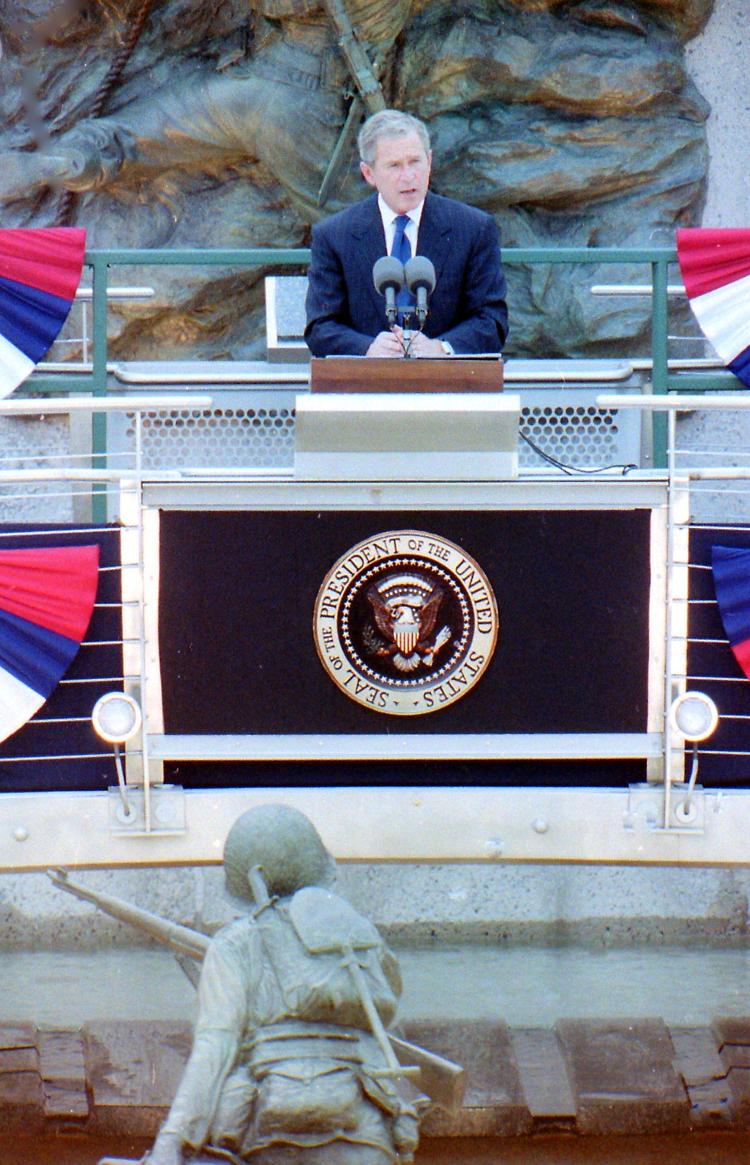 2001-06-06 Dedication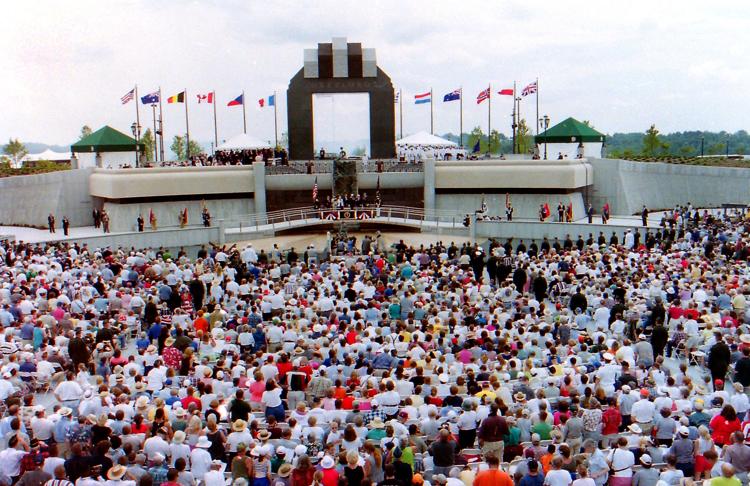 2001-06-06 Dedication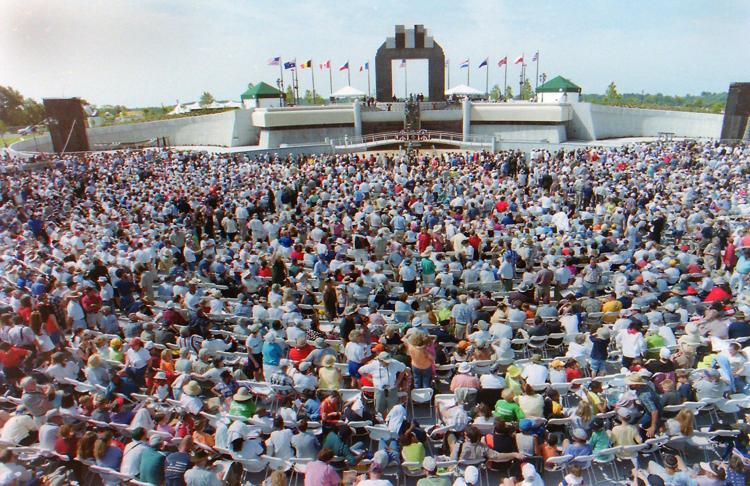 2001-06-06 Dedication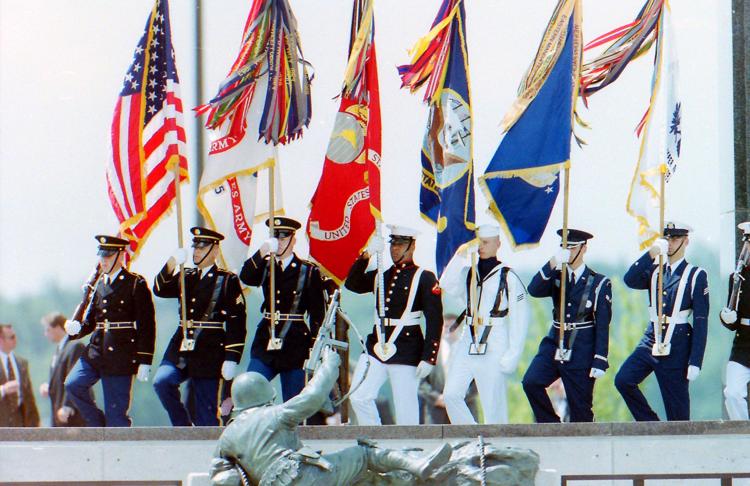 2001-06-08 Memorial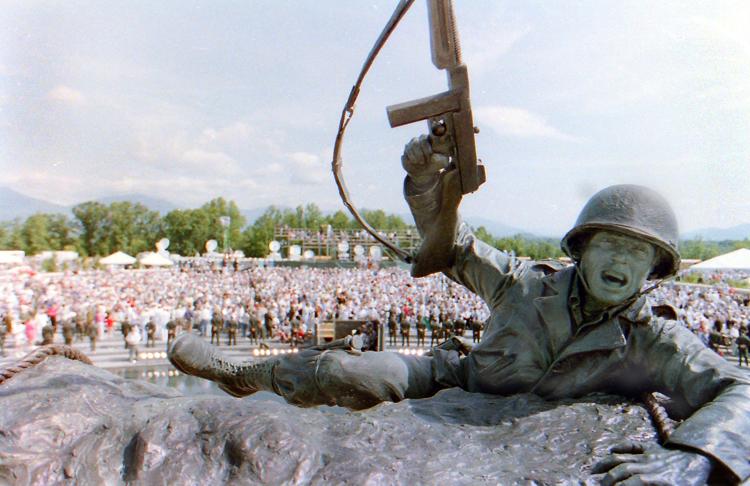 2006-06-06 Veterans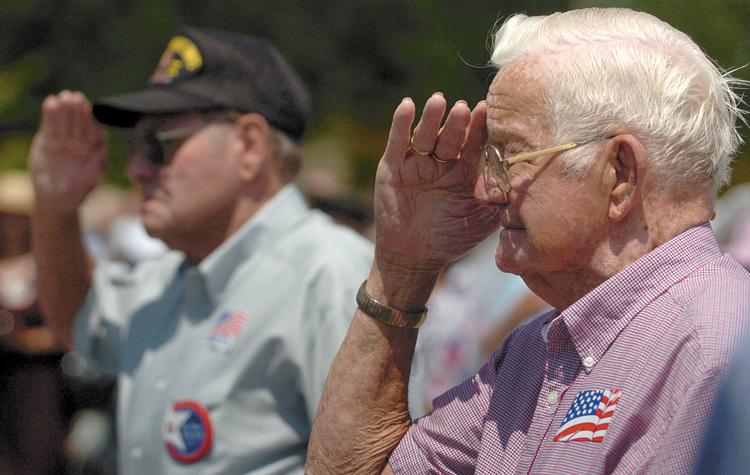 2006-10-21 Wreath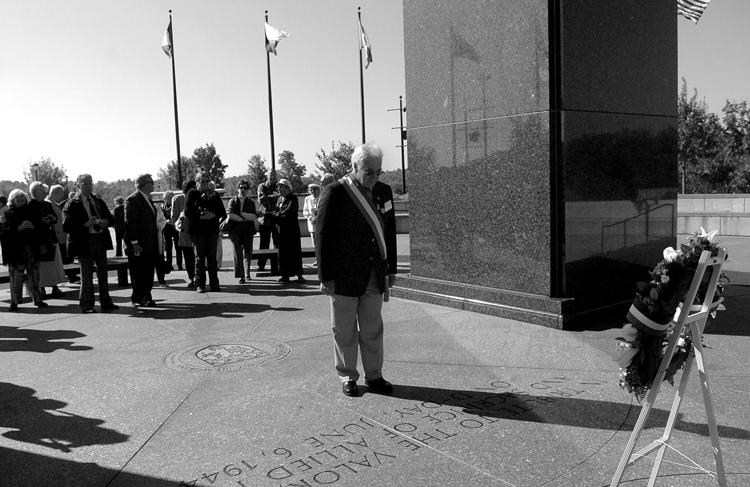 2009-05-29 Eisenhower
2011-05-27 Students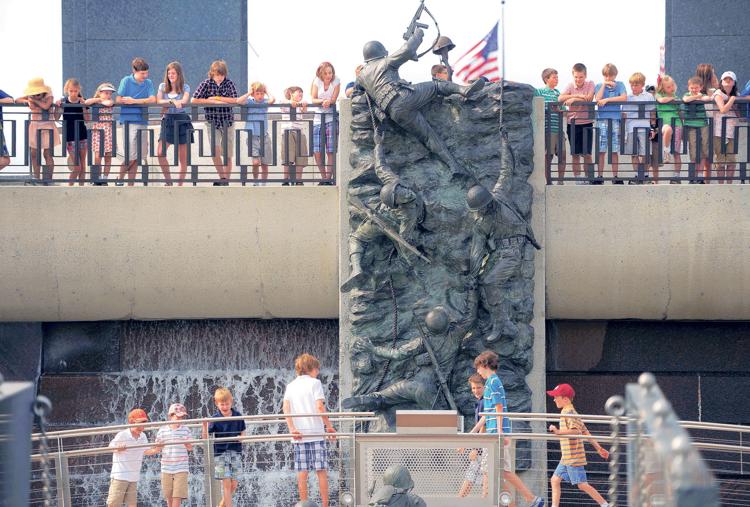 2011-06-01 Memorial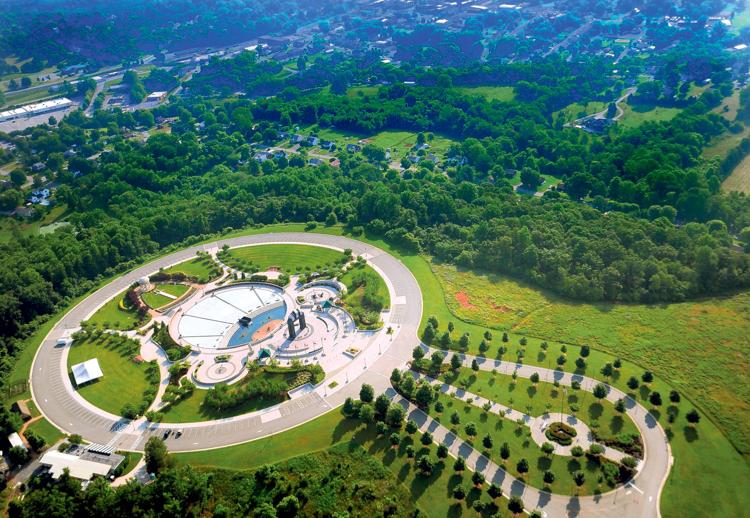 2014-06-06 70th anniversary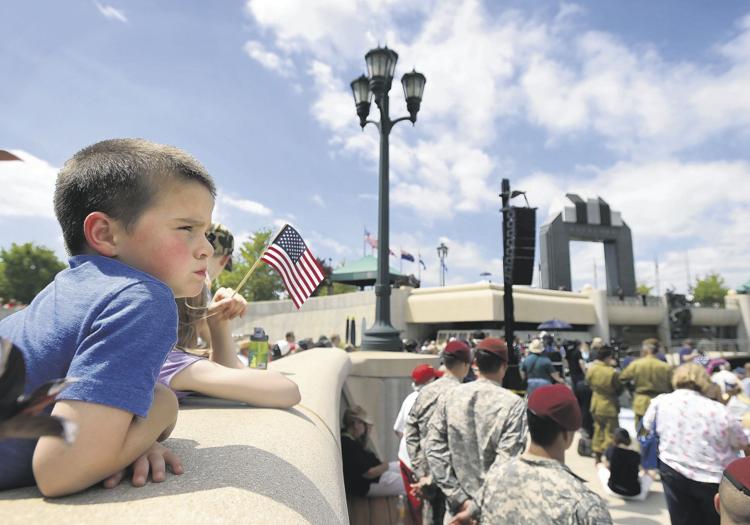 -- VERTICAL GALLERY LARGER FONT SIZES --
-- HIDE VERTICAL GALLERY ASSET TITLES --
Get local news delivered to your inbox!
Subscribe to our Daily Headlines newsletter.