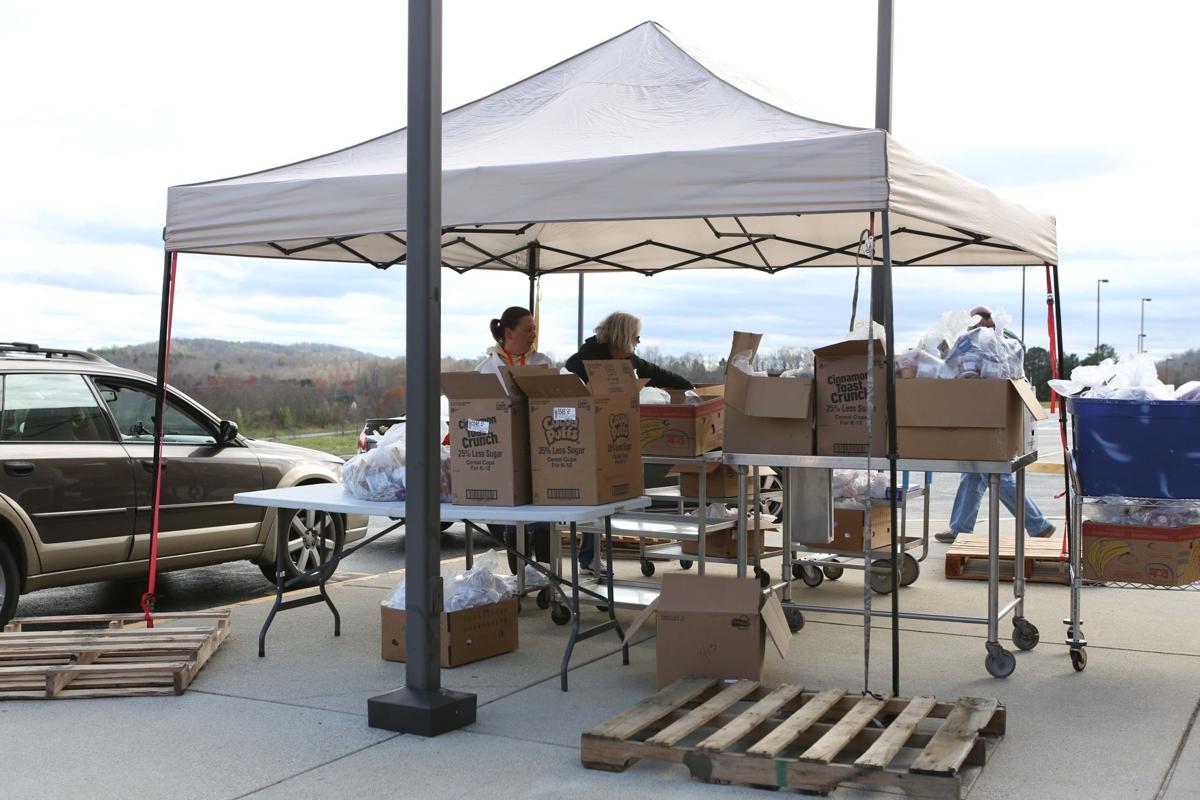 LOVINGSTON — In the Nelson County School Board's special called meeting Thursday night board members approved a phased return to school beginning with an entirely online format.
In the phased approach, which the division would move through as health conditions allow, classes will be conducted virtually for a minimum of nine weeks before potentially moving into phase 2, of a hybrid model; eventually being able to transition into phase 3 which would be akin to a traditional classroom setting.
"Bottom line for me is I am not risking anybody's life for this," Central District representative Margaret Clair said regarding her support of the 100% online format.
The plan allows for flexibility for students with individual education plans or special needs and gives teachers the option to use the building.
The vote passed 4-1 with East District representative and board chair George Cheape opposed to the plan.
Referring to data that shows lower COVID-19 transmission and infection rates among young children — except in the case of underlying health issues — as well as the relatively low number of cases in Nelson County, Cheape said he favored a model of K-5 grades returning to the classroom and keeping other grades online.
As of Thursday, Nelson County had 30 confirmed cases, zero hospitalizations and zero deaths.
"I would rather not penalize these young kids for a generation, we're condemning them to learning behind the curve because of an infinitesimally small amount of kids that can get it," Cheape said. "I am not in favor of condemning these kids."
Kim Candler, director of elementary instruction and head of the instructional plan task force, said one of her biggest concerns is teaching reading in the primary grades. Not all families, she said, would have equal access, time or resources to be able to teach the subject, especially for families in at-risk situations.
Board members discussed at length how equity of internet access for some families would be a barrier disproportionately affecting some families more than others.
"What happens to the household that has absolutely no access?" North District representative Janet Turner-Giles asked.
According to Greg Hill, a member of the instructional plan task force, the survey to parents revealed about 20 to 30% of households lack access to reliable internet.
In a news release issued by the division Friday afternoon, officials acknowledged some county households "do not have reliable internet service." Officials also said, "The school system will work with those families to try to make internet service available in, or in close proximity to their residence, or in a public building during normal business hours or at other prearranged times." Other options discussed Thursday included opening schools for a limited time per week to allow families to either use facilities or download needed resources, available WiFi hotspots in the county or utilizing flash drives to deliver resources directly to families.
"In addition, the virtual/remote approach may affect staffing levels as not all staff would be utilized in this form of instructional delivery. The School Board is scheduled to discuss these implications at its August 13 meeting," the Friday release said.
"This is a very tough decision in a very complicated situation. We value the concerns of our staff members and families and we understand the frustration. There is no doubt that every teacher, administrator, parent and student would like to be able to return to school in a way that ensures everyone's health and safety. Our goal has always been two-fold, to offer a quality instructional program in a safe environment," Superintendent Martha Eagle said in the release. "We know that the year will be challenging and that there will be ground to be made up due to the lost instructional time since school closed on March 13."
Nelson County Public Schools, like other school divisions across the commonwealth, have struggled with how to bring students back in the fall and at what capacity. The division has performed three surveys, according to Eagle, evaluating the needs and preferences of students, staff and families.
Throughout the more than three hour deliberations, board members commented how any decision they make will not be able to please everybody, but safety of students and staff was a priority.
"This is an incredibly tough situation that I think we now find ourselves in, but I will say that there is at least one word that I think makes it clear: safety," Turner-Giles said. "In order for learning to begin, safety has got to be felt …"
The board suspended talks of what they will do with athletics and extracurricular activities until the August meeting, after the board has the opportunity to hear more from VHSL. South District representative Ceasar Perkins said bringing students back for athletics, but not for academics, would be sending a "two-headed message" to the community.
There was no public comment portion during Thursday's meeting.
Nick Cropper covers Nelson County. Reach him at (434) 385-5522.
Nick Cropper covers Nelson County. Reach him at (434) 385-5522.
Get local news delivered to your inbox!
Subscribe to our Daily Headlines newsletter.