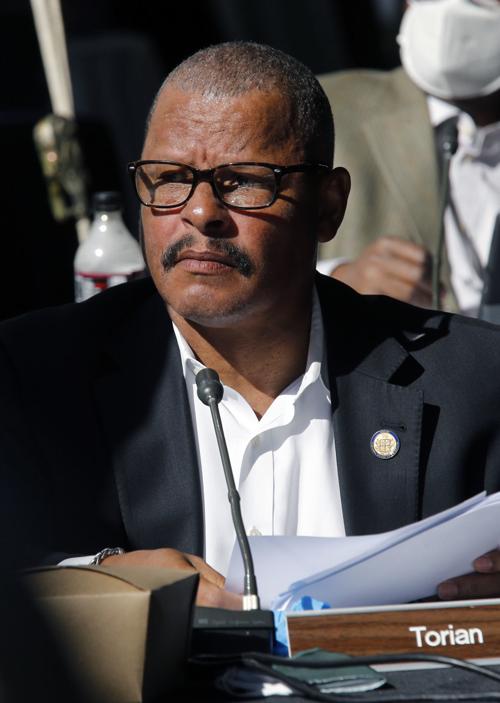 A revised proposal to give working Virginians the opportunity to save for retirement passed the Senate budget committee on Tuesday, despite opposition from business groups that claim the state-sponsored program would be burdensome and unfair.
The Senate Finance & Appropriations Committee voted 12-1, with two members abstaining, to endorse the Virginia Saves Act, sponsored by House Appropriations Chairman Luke Torian, D-Prince William.
The legislation would require private employers to offer their employees the option of contributing to an individual retirement account through a program administered by Virginia529, which runs the 25-year-old college savings plan program for families. An IRA account is different from a 401 (k) style retirement savings plan and would not allow employers to contribute as a benefit.
The requirement would apply initially to businesses with at least 25 employees, which the committee raised from the original threshold of five employees though an amendment Sen. Steve Newman, R-Lynchburg proposed and  Torian endorsed as "a friendly amendment."
The amendment also requires the Virginia529 program to report to the General Assembly next year on how it would extend the program eventually to smaller businesses.
"I didn't want the bill killed," Torian said in an interview after vote. "People have just got to understand that we need to give retirement opportunities to everyone. We can't allow people to continue being in a disadvantaged position."
The legislation is the culmination of multiple studies of how to encourage people to save for their retirement. Virginia529 led the last study, which reported to the General Assembly in December that 1.2 million working Virginians, or 45% of the work force, lack access to a retirement savings plan at their jobs. Black, Hispanic and Asian workers, and women have disproportionately less access than others, it said.
Torian's legislation would allow Virginia to approve a treasury loan of up to $2 million a year to establish the program, with the expectation that it would break even in 10 years. Eligible businesses would have to offer the option but would not contribute to an employee's IRA account. Employees could opt-out of the program, control how much they contribute monthly and carry their IRA with them if they changed jobs.
"This program really is intended to establish extra access for those who traditionally do not have access to retirement savings programs," said Leslie Crudele, associate counsel at Virginia529, which said it would shoulder the administrative burdens of managing the initiative.
However, opponents contend the burden would fall on businesses that would have no choice but to allow employees to deduct a portion of their paychecks to their IRA accounts.
"Our biggest concerns are the administrative burdens that would be placed, particularly on small employers, and particularly in rural areas," said Nicole Riley, state director of the National Federation of Independent Business.
Some of the opposition also was based on competition by a state-sponsored retirement savings plan with those offered by private businesses.
"We completely disagree that someone who is motivated to save would not be able to find an avenue to do so," said Bob Bradshaw, president and CEO of the Independent Insurance Agents of Virginia.
Other opponents include the Virginia Restaurant, Lodging & Travel Association, the Virginia Retail Federation and the Virginia Bankers Association, whose lobbyist, Matt Bruning, said, "Government competition with the private sector is something we oppose."
The legislation also has strong support from AARP Virginia, the American Retirement Association and Gov. Ralph Northam, whose chief workforce adviser, Megan Healy, said it would fill a gap that has widened during the economic turmoil caused by the COVID-19 pandemic.
"We know in these tough economic times that businesses, when they are re-employing our Virginians, that they might not be offering benefits because of the extra expense," Healy said. "And so we think it's now more important than ever to have any type of extra portable benefits from health care to retirement."