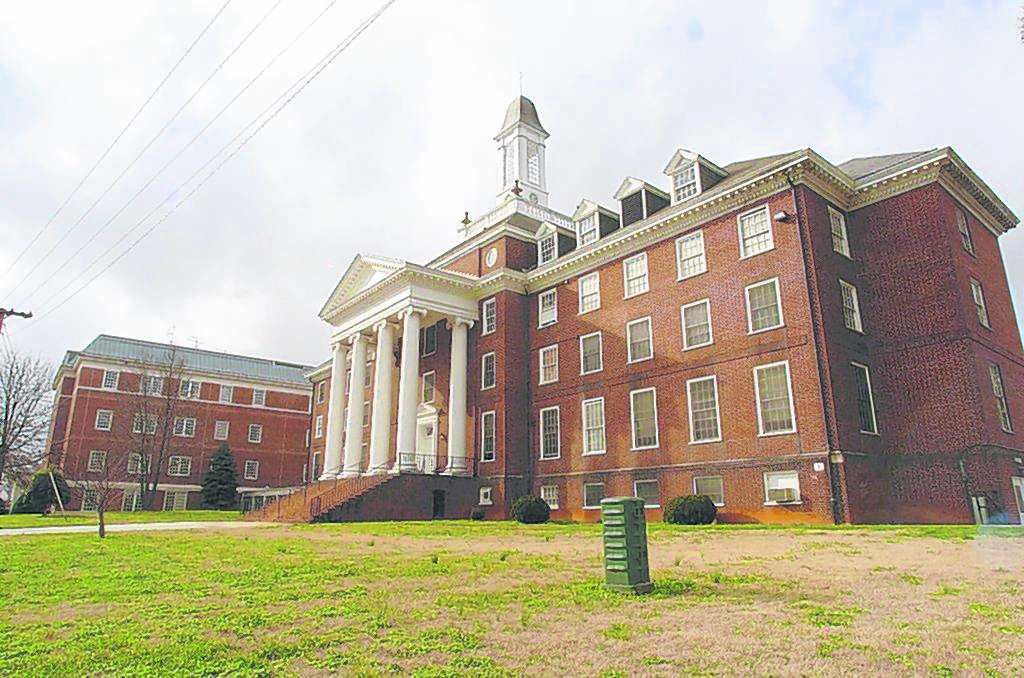 A bill proposing to clarify the definition of Virginia's training centers with hopes of preventing further transfers of Central Virginia Training Center residents out of the Madison Heights facility has failed to advance.
Sen. Mark Peake, R-Lynchburg, introduced the bill in the current General Assembly session seeking to limit the definition of training centers to regional certified intermediate care facilities for individuals with intellectual and developmental disabilities. The measure's language was aimed at removing Hiram Davis Medical Center in Petersburg from the list of facilities Department of Behavioral Health and Developmental Services can send individuals with intellectual and developmental disabilities and who have skilled-nursing-level needs.
With the closure of CVTC looming in June 2020, some residents already have been moved to the Hiram Davis facility. Some CVTC families and supporters, including Amherst resident Martha Bryant, whose son Tyler died in 2017 after he was removed from CVTC and whose other son Taylor currently resides at Hiram Davis, have said it isn't the best fit for their loved ones' needs.
Peake's other bill related to CVTC, which sought to prevent its closure, failed during the Senate Finance Committee's review while the definition legislation, Senate Bill 1072, had a more promising start after clearing the Senate with only a single dissenter before reaching the House of Delegates.
The House's Committee on Health, Resources and Institutions on a 16-5 vote advanced SB 1072 and referred it to the Committee on House Appropriations, according to the Virginia Legislative Information website. It advanced to the Subcommittee on Health and Human Services, where on Feb. 12 it was rejected on an 8-0 vote.
Peake said he was disappointed but not surprised. He said he will check in on how just more than 60 residents still at CVTC are doing and how many are placed into group homes or transferred to other facilities. Should he win re-election this year, he said he plans to bring any future legislation he feels is necessary.
"I think we have to address the remaining residents," Peake said. "I know their care is expensive but it's an obligation we have to meet. And if these residents are not placed in appropriate settings, then we do whatever we have to do to make sure they are cared for at CVTC or a similar facility."
Del. Scott Garrett, R-Lynchburg, serves on the subcommittee that unanimously voted down the bill. He said in a phone interview he doesn't think redefining training centers would solve challenges the commonwealth is facing as it works to meet a settlement agreement with the Department of Justice to close CVTC and other training centers.
When DBHDS closed the skilled-nursing unit at CVTC within the past few years, he said remaining residents require a higher level of physical needs and are among the most medically fragile. A top priority is ensuring they are properly served, he said.
"We definitely have a duty to meet their needs," Garrett said.
Jane Powell, vice president of CVTC Family and Friends, Inc., said she was extremely disappointed in the bill's rejection. She described it as legislation simply defining training centers certified by the Centers for Medicare and Medicaid Services that would prevent "more harm, more forced evictions" from CVTC to a lesser-qualified facility in handling residents' care.
"Moving anybody from a training center to a nursing home is a reduction in care," Powell said.
CVTC is a controlled environment and serves as "a really important safety net" for many with autism and intellectual disabilities who have behavioral issues and can't handle integration into community settings. Transferring those patients out could land them in jail or mental hospitals and they languish in what she calls inappropriate settings where they lack proper care.
She said the group is considering further litigation in its continuing opposition to the closure and transferring of residents.
Atul Gupta, a Lynchburg resident, has a teenage daughter who lives at CVTC. He said he's saddened by the bill's failure and is faced with no choice but to uproot his life and his family to live between Lynchburg and Petersburg to ensure his daughter is properly cared for at Hiram Davis.
She and others need constant care, he said. He feels Central Virginia doesn't have enough skilled nursing beds and needs more.
"One size doesn't fit all. You need a continuum of care," Gupta said. "What is the commonwealth's plan to provide that care?"
Garrett said the commonwealth always will have a need for more skilled nursing beds and it's hard to ask a single provider to meet "a pretty complex array of services a lot of folks need." He said he sees promise in a proposal by Horizon Behavioral Health, a Lynchburg-based organization providing a range of services in Central Virginia, to lease five buildings at CVTC.
Sen. Steve Newman, R-Lynchburg, who supported the two CVTC-related bills in the Senate's recent review, said in a recent interview the commonwealth's most likely path forward is a public-private partnership.
Local officials have begun planning for redevelopment of the 300-plus acre site, once CVTC closes. Peake said he is committed to working with Amherst County officials to ensure the majority of the site, in a desirable location near downtown Lynchburg and the U.S. 29 corridor, is redeveloped.
"We're not giving up," Peake said. "We're going to keep fighting for those residents and to make sure the property is put to use down the road."
News & Advance reporter Carrie Dungan contributed. Faulconer covers Amherst County for The News & Advance. Reach him at (434) 385-5551.