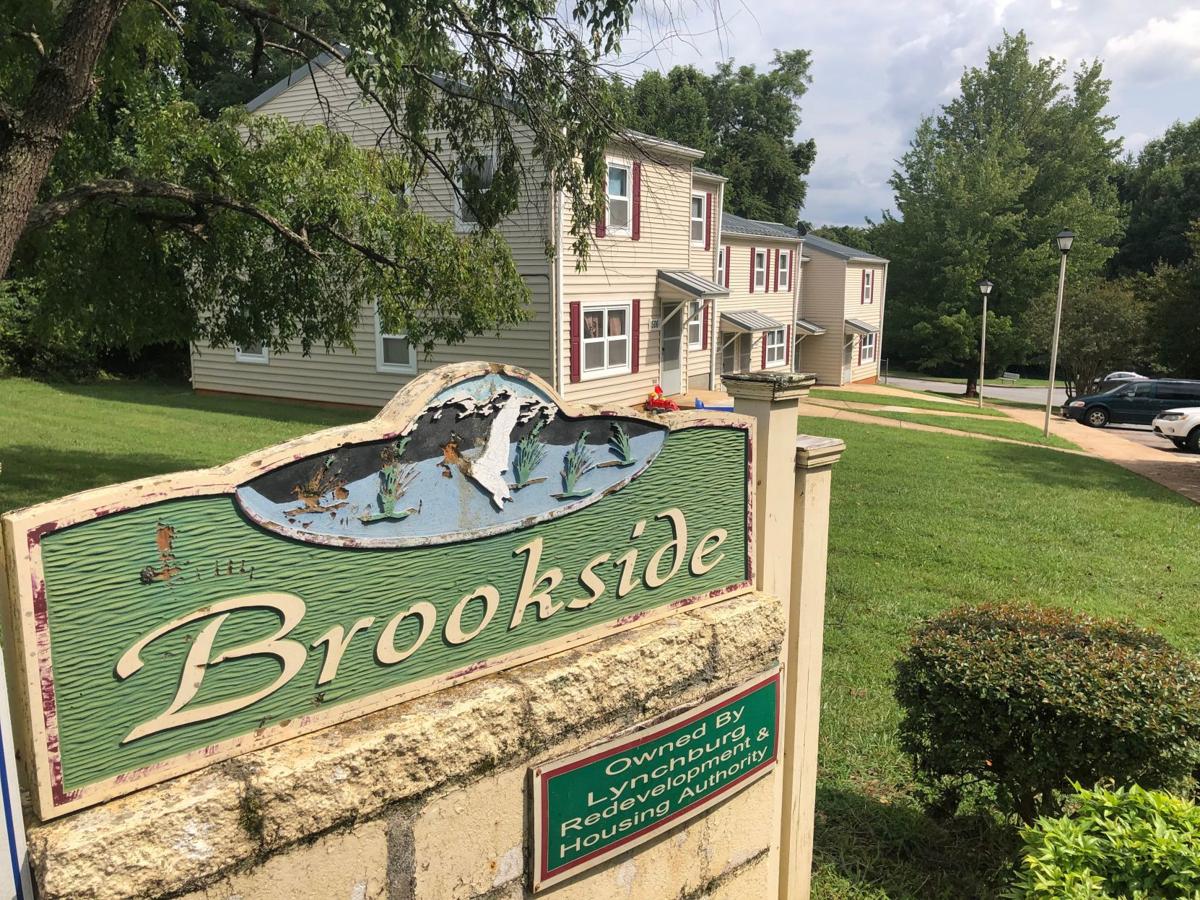 Later this week a flurry of notices will appear in the mailboxes of residents living in Lynchburg's four public housing complexes.
The notices carry a blunt message: If the rent is not paid within the next two weeks, your lease will be terminated.
Time after time, the housing authority has made good on that threat.
Over the past decade, no landlord in the city has moved to evict more residents than the Lynchburg Redevelopment and Housing Authority, according to an analysis of more than 20,000 court records by The News & Advance.
Last year, the authority — which houses nearly 1,000 low-income residents across 328 apartments — filed eviction lawsuits against almost a third of all households, court records show.
Dawn Fagan, the executive director of the LRHA, said the money the authority collects from rent is a crucial piece of what keeps the authority functioning. According to the authority's 2018 financial plan, rent payments make up about a fifth of all revenue allocated for public housing. The federal government provides about $1.6 million in subsidies every year, while rent brings in another $500,000.
"Yes, we get subsidies from [the U.S. Department of Housing and Urban Development], but they don't pay us everything we need to manage the properties," she said. "So, we would rather they pay. Right up until the day they go to court, we'll usually accept the payment."
The housing authority's high rate of eviction filings has helped place the city among the worst in the nation for evicting renters.
A recent analysis of all court-ordered evictions in Lynchburg by the Virginia Legal Aid Society found that an average of three families face eviction every day. Landlords in the city evict renters at rates three-and-a-half times higher than the national average.
For tenants who live in public housing, an eviction can mean a permanent end to future housing assistance. Federal regulations bar housing authorities from renting or offering housing vouchers to people who have been previously evicted, according to Christine Marra, an attorney with the Virginia Poverty Law Center.
"These are folks who had no other choice," Marra said. "Not only do they not have anywhere to go now, but they were in public housing to begin with, not because they chose that place, but because, for the most part, that was all that they could afford."
Evicted tenants may have just as hard a time finding a new place to stay on the open market. Some private landlords will refuse to rent to a person who has had an eviction suit filed against them, even if the judge ruled in their favor, Marra said.
The housing authority filed the eviction lawsuits any time a tenant was more than 14 days late on rent, the minimum amount of time a public housing authority must wait before filing an eviction suit, which is also known as an unlawful detainer.
Often times the suits are over small sums.
In cases won by the housing authority last year, the average amount owed was $360. Some owed far less. At least 10 residents were sued for debts totaling less than $100. One received a summons for just $15.
The court records show a seemingly endless churn of eviction-related lawsuits. Last year, one in 10 households were sued at least twice, including two families who faced four suits. In previous years, some residents have been sued upwards of six times.
Cashmere Woody, a single-mother living with her five children in a two-bedroom apartment, faced three suits last year after slipping behind on rent while struggling with a disability.
Each time she found the money before she was due in court and each time the housing authority agreed to dismiss the suit. But the threat of eviction forced her to make painful choices: pay rent or buy school supplies for her young children.
"Sometimes you've got to rob Peter to pay Paul," she said.
Though legal under Virginia law, tenant advocates argue the practice of filing multiple eviction suits against the same resident after previously winning judgement is redundant.
When a judge rules in favor of a landlord, the property owner has six months to use the eviction order. While most landlords ask the sheriff's office to serve the order as soon as possible, some, including the housing authority, leverage the eviction order to recover rent.
The court process can be costly, especially for residents who face multiple suits in the same year.
Lynchburg General District Court generally levels a $58 or $70 fee to tenants when they lose an eviction suit. That's on top of the LRHA's $50 late rent fine and the money it might cost to take off work or to find transportation to attend court.
"What they're doing by filing these multiple lawsuits, is increasing the cost to tenants and making it harder for them to ever catch up," Marra said. "They're passing on the cost of the filing fee to the tenants every time they get a judgment against them. It's unnecessary at best and it's harmful at worst."
Fagan, the authority's executive director, sees it differently.
When someone is late on rent, "the only way to get their attention is to file that unlawful detainer," she said
Fagan also said the vast majority of the tenants sued by the authority remained LRHA residents. Though judges ruled in favor of the authority in about 40% of the more than 150 cases last year, Fagan said the sheriff's office ultimately executed just 12 eviction orders.
The court records, however, do not reflect the number of residents who may have left their homes after learning an eviction suit has been filed and before a judge has a chance to make a ruling.
In any case, residents are extremely unlikely to contest the suits in court, according to Judge Sam Eggleston III, who commonly hears eviction lawsuits at Lynchburg General District Court.
In the last 10 years, just two tenants in public housing contested and won their cases, court records show.
Eggleston said he generally asks tenants who contest their eviction to enter into a court-sponsored mediation process before making a ruling. He said mediation often helps tenants and landlords reach an agreement, which may allow the suit to be dismissed.
"Even when they don't get an agreement, the parties have had the opportunity to air out both their sides," he said. "So when it comes back to me to hear, they've figured out what the real issues are between them."
The court process could soon look different for tenants facing eviction. Earlier this year, state lawmakers approved new legislation creating an eviction diversion pilot program in Danville, Hampton, Petersburg and Richmond. The program, which will launch next summer, will allow tenants to enter into a court-administered payment plan and to ultimately have the suit dismissed.
In the meantime, public housing authorities can use their own tools to reduce evictions, Marra said. Above all she would like to see the authorities begin to proactively offer payment plans to residents who fall behind on rent.
"Maybe it'll take you 12 months to pay that off, but the authority will get a better, more predictable stream of income that way," she said. "They won't incur the additional expenses of the filing fees, the service fees and the attorney fees. And people will get to stay stably housed."
But, according to Fagan, creating an in-house diversion program would be impossible. The authority simply cannot afford to hire someone to manage the program.
"Even if we tried to bring that in-house and do that in-house, there's going to be folks that want help and there's going to be folks that continue to not pay rent, because we're not doing anything about it," she said. "That's human nature."
Richard Chumney covers breaking news and public safety for The News & Advance. Reach him at (434) 385-5547.
Richard Chumney covers breaking news and public safety for The News & Advance. Reach him at (434) 385-5547. 
Get local news delivered to your inbox!
Subscribe to our Daily Headlines newsletter.