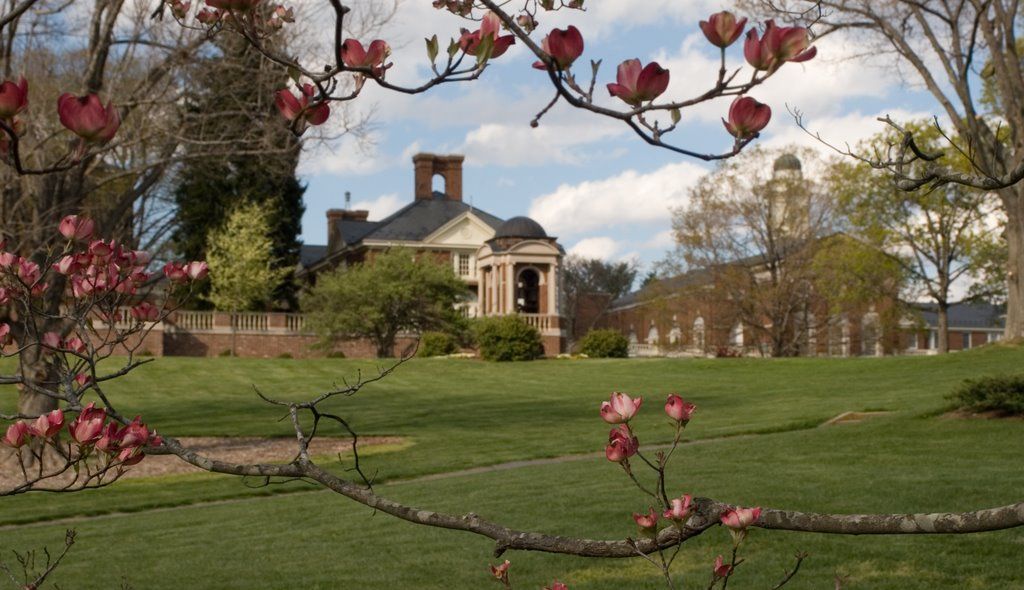 UPDATE: A motion will be presented in Bedford County Circuit Court at 1 p.m. Wednesday, April 29 in the injunction filed by a group of Sweet Briar alumnae, students and parents, according to lawyer Elliott Schuchardt who represents the group.
EARLIER: A group of Sweet Briar students, parents and alumnae have filed a legal complaint against Sweet Briar College, seeking to stop the school from closing.
Jessica Campbell, an alumna who dropped her complaint against the college, is back and this time she is joined by three students, three parents and two alumnae. Their lawyer is Elliott Schuchardt, who represented Campbell previously.
Sweet Briar's Board of Directors voted Feb. 28 to close the women's college in Amherst County as of Aug. 25.
Campbell is joined by fellow alumnae Alexia Redick Bartlett and Catherine Peek, students Brittany Behrens, Makayla Benjamin and Lelia Dunning, and parents Michelle Fabian, Donna Behrens and John Behrens.
The group alleges breach of contract against Sweet Briar College and President James Jones, and tortious interference against Jones individually.
Basically, the complaint says these students, parents and alumnae signed written contracts related to paying for college and the "express and implied" terms of the contracts included the opportunity to obtain a four-year degree from the school and to enjoy the lifelong benefits of being alumnae of a living college.
They complain Jones has interfered with those contracts, and the school is breaking them by closing.
The action is separate from the efforts of Amherst County Attorney Ellen Bowyer, who also has been attempting legal action to stop the closure, with the assistance of lawyers hired by the group Saving Sweet Briar Inc.
In an attempt to protect the interests of Sweet Briar donors, Judge James Updike granted a 6…
Bedford County Circuit Court Judge James Updike ruled last week Bowyer had standing to bring an action on behalf of the state to enforce the Solicitation of Charitable Gifts act, but she could not act upon the Uniform Trust Code, because Updike said Sweet Briar is not a trust.
He granted a 60-day injunction to stop the college from using money solicited for the general operation of the college for closure activities as he defined them. He did not grant requests to temporarily halt the closure or replace the school's leadership.
In an email Monday, Bowyer said she is considering what is known as an interlocutory appeal of last week's court rulings.
"Any interlocutory appeal would raise one or more questions for the Supreme Court to decide while the Circuit Court case is pending, in order to help clarify and resolve contested issues before the Circuit Court," she wrote.
Reached Monday, Schuchardt said Campbell previously dropped her action to make way for Bowyer, but is picking it back up again following Updike's ruling.
Schuchardt said Peek, an alumna of the college, reached out to others to join the action in hopes of saving the school.
They seek temporary injunctions to stop the college from taking any more steps to shut down or to sell assets, pending the outcome of the case. As far as that final outcome, they are asking a judge grant a permanent injunction requiring Sweet Briar to continue operating as a college.
"We are saying the remedy should be an injunction rather than monetary damages," he said, though he added he believes the college has millions in liability. "I intend to fully prosecute this one way or another."
Schuchardt said he hasn't yet heard from the court about what judge might hear the case. He has asked for an expedited hearing, and likely will work with Sweet Briar College's lawyer to agree upon a time and date.
In an email, Sweet Briar College spokeswoman Christy Jackson shared the following statement: "We believe this complaint to be factually inaccurate and legally defective. Our counsel is preparing pleadings that will request the complaint be dismissed."
Photos: Sweet Briar College 1
A collection of images of Sweet Briar College over the years and of the 2015 clash between school officials and alumnae, faculty and staff over a planned closure that later was reversed to allow the school to remain open.