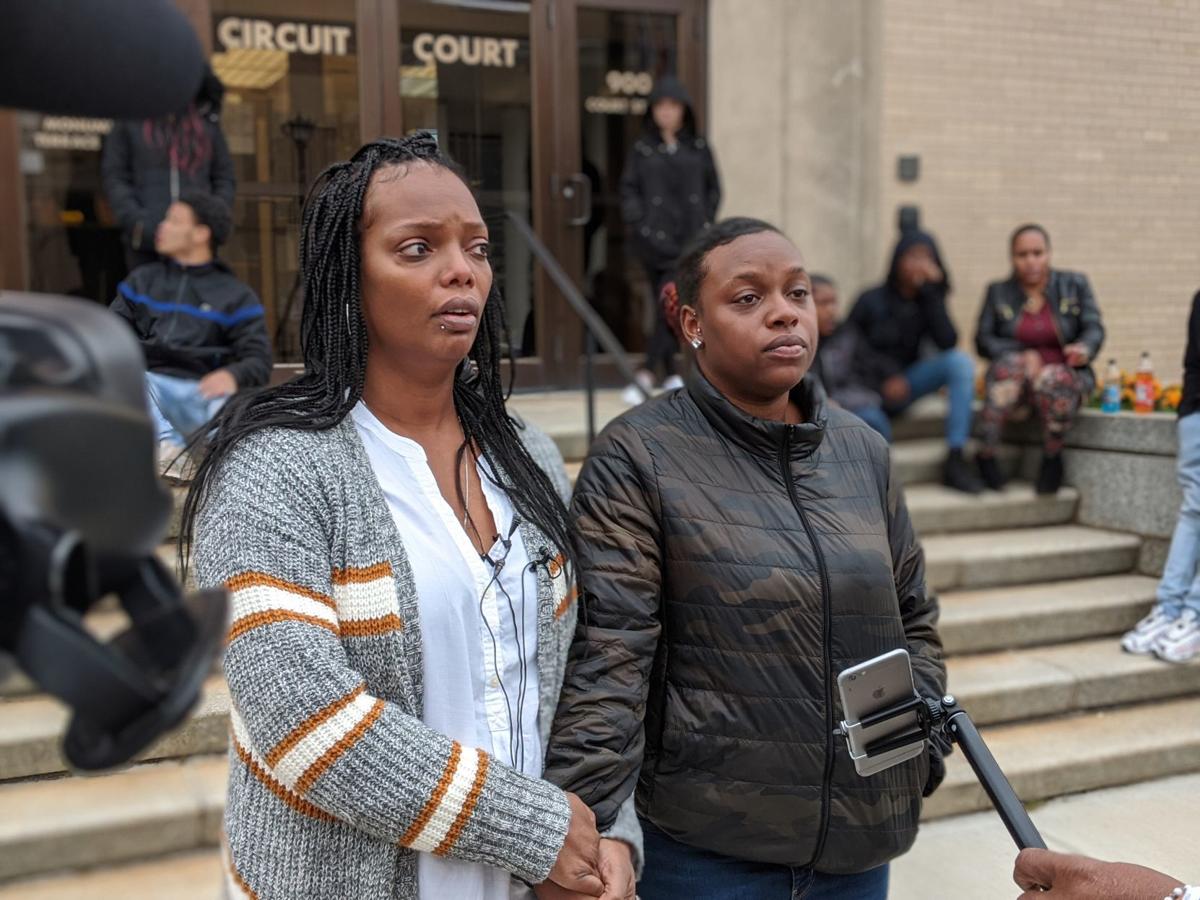 A jury Wednesday found a Lynchburg man guilty of voluntary manslaughter in a November 2018 shooting in a James Crossing apartment.
The trial for Tyler Andrew Dabney, 20, started Tuesday morning and brought out a crowd of his loved ones as well as several people on behalf of Benjamin Lee Friar, the victim. The courtroom was at capacity for a majority of the two-day trial.
Dabney pulled a handgun on Friar the night of Nov. 28 after Friar insulted Dabney's sister and refused to leave their apartment, according to testimony. Evidence presented in the case indicated Friar was at the apartment to get marijuana.
Witnesses said Dabney repeatedly told Friar to leave and the two got into a fight, shoving each other.
Prosecutors and investigators in the case read from a transcript of Dabney's interview with police that took place once he turned himself in, several hours after the shooting. In the interview, Dabney said he saw Friar enter the apartment and heard Friar and his sister arguing.
"'Then I hit him,'" Detective Rob Miller read from Dabney's side of the interview.
Witnesses in the apartment, including Aaliyah Dabney, the defendant's sister, later said Friar shoved her brother first.
Continuing to read from Tyler Dabney's responses, Miller described him grabbing the handgun and pushing Friar to the door. Dabney said he shot at Friar once, but Friar didn't leave from his spot near the door. He said when Friar came toward him, he shot at him twice, then dropped the gun and told his sister to take care of it before fleeing the apartment.
When Dabney took the stand, he said he couldn't use one of his legs because he had been shot by someone previously. He said he didn't feel like he could defend himself against Friar and didn't have any ill will toward Friar prior to him insulting Dabney's sister and refusing to leave.
"[Friar] was in a rage, from what I could see," he said. "… He wasn't himself."
After the shooting, Dabney said he told his sister to call the police and an ambulance.
Testifying in her brother's defense, Aaliyah Dabney said Friar had visited the apartment two days prior and stole her brother's cell phone. She said she chased him down and he eventually returned the phone.
Friar was friends with the Dabney siblings, she said, and would come over to the apartment to hang out with her brother multiple times a week. While giving her a ride months before the shooting, she said he mentioned he had a mental illness, didn't want to take his medication because of the way he felt while on them and was unhappy.
"He wasn't just a stranger, he was a friend of ours," she said. "… He just wasn't right at the time."
Joseph Sanzone, Tyler Dabney's attorney, emphasized the size difference between the two men: his client stands about 5 feet, 8 inches tall and is of an average build, he said, while Friar stood 6 feet, 5 inches tall and weighed 246 pounds.
Friar was shot twice, according to testimony from a medical examiner: once in the side at a downward angle and once in the back at a downward angle, with scorch marks on his sweatshirt and a gunshot wound indicating a gun was pressed up against him.
Dabney originally was charged with second- degree murder, but the jury found him guilty of the lesser charge of voluntary manslaughter, which bears a maximum 10-year sentence. He was found not guilty of using a firearm in a felony, since that charge doesn't apply to manslaughter.
"Nobody wins in this situation," said Senior Assistant Commonwealth's Attorney Jennifer Bennett after the trial, when asked about the outcome. "Absolutely nobody wins."
Tina Friar said her son had a "childlike playfulness to him" and loved playing with his nephews. She said she was glad she spoke to him over the phone soon before the shooting, telling him she loved him and mentioning Christmas plans.
She said Dabney could've simply given her son the marijuana he was seeking or called the police, rather than choosing to pick up the gun.
Dabney apologized to Friar's family and asked for their forgiveness.
The jury recommended he serve a four-year sentence, an announcement met by a raucous round of cheers and applause from a large group of his loved ones as they exited the courtroom, leaving immediate members of both Friar's and Dabney's family in silence.
A judge will determine Dabney's final sentence on April 22. He'll remain in the Lynchburg Adult Detention Center in the meantime.
Rachel Mahoney covers courts for The News & Advance. Reach her at (434) 385-5554.