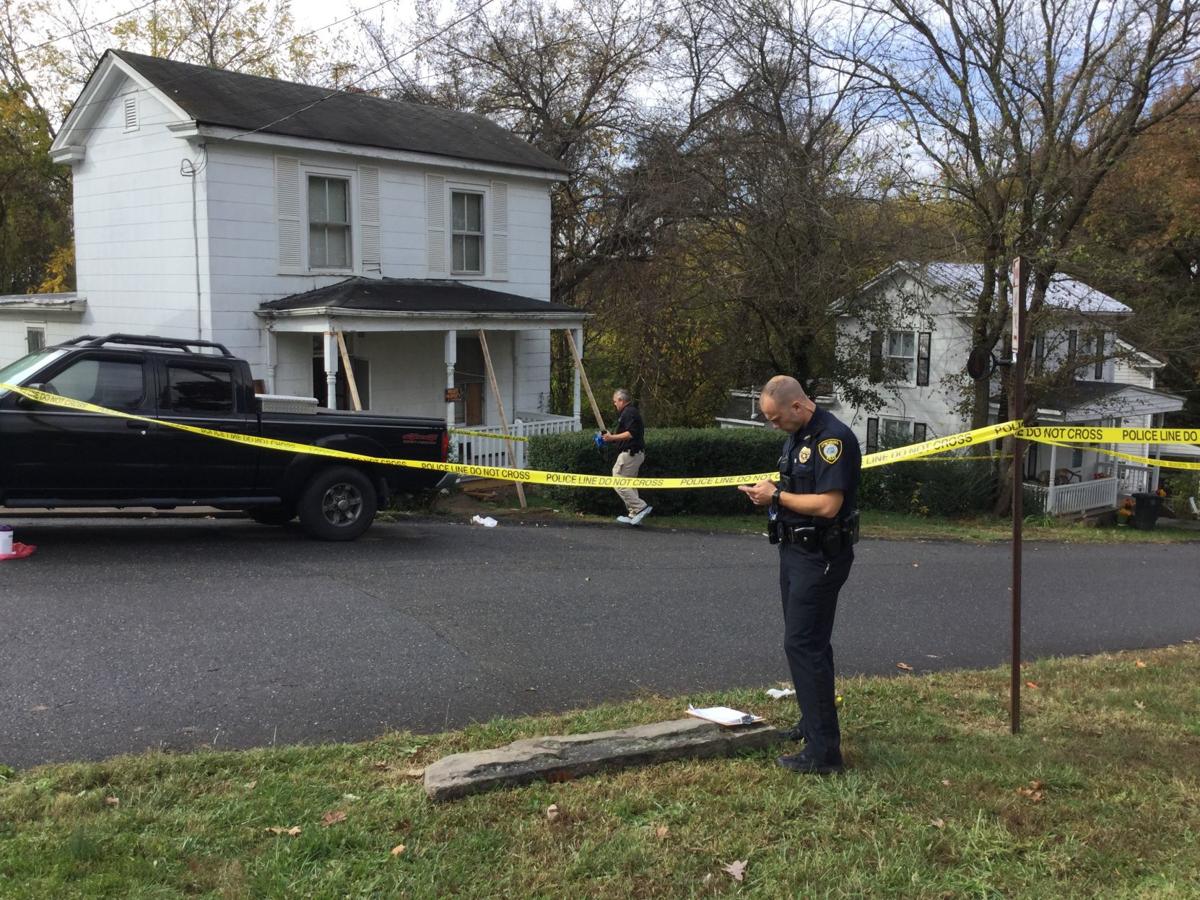 When two Lynchburg police officers pleaded no contest earlier this year to illegally shooting an unarmed man in 2018, it marked the first criminal conviction of a Virginia officer charged with unlawfully shooting a civilian in nearly three years.
But when Virginia State Police published its annual "Crime in Virginia" report this spring detailing crime trends in the previous year, the section listing officer-involved shootings made no mention of the Lynchburg case. Lynchburg police had failed to formally report the incident to the state, an oversight an LPD spokesperson later called a "clerical error." 
The missing shooting is no anomaly. Since state police began collecting data on police shootings for public release in mid-2016, police departments and sheriff's offices across Virginia have failed to report nearly 30% of all incidents, according to an analysis by The News & Advance of media reports, police records and court documents.
Of the 85 police shootings in which a civilian was injured or killed between July 1, 2016 and Dec. 31, 2018, just 60 were included in the annual state police reports.
"It's certainly disappointing and alarming that the data is so incomplete," said Bill Farrar, director of strategic communications at the ACLU of Virginia, which advocates for police accountability. "It's impossible without accurate reporting for the public to know the extent of this issue."
"It almost calls into question the validity and accuracy of the entire report," he added. "If one piece of data — a critical piece of data — is this wrong, it makes you wonder what else is wrong."
State police acknowledged the missing data in the report, which officials attributed to routine errors and confusion over reporting requirements spelled out in a recent law mandating the disclosure of police shootings. Officials also pointed to a gradual decrease in the number of missing officer-involved shootings as evidence that compliance is improving.
Nonetheless, unreported shootings have denied victims and their families a lasting and official public record of each incident. For Walker Sigler, the man mistakenly shot by Lynchburg police in his Link Road home last year, it is another failure from a department that has already let him down, his attorney said.
"The law of Virginia requires cities and counties to report every officer-involved shooting which results in serious injury to the Superintendent of State Police," John Lichtenstein, Sigler's attorney, said in a statement. "Mr. Sigler was shot through the closed front door of his own home, while his wife, eight months pregnant, and children slept just upstairs. His injuries are severe and permanent. There is no question that this officer-involved shooting was required to be disclosed."
In a statement, Lynchburg police noted that state police led the investigation into last year's shooting and have been aware of the incident since shortly after it unfolded.   
"On February 17, 2018, in the hours following the Link Road incident, we contacted Virginia State Police to request a third-party investigation into the actions that night in the interest of complete transparency," spokesperson Carrie Dungan wrote in an email to The News & Advance. "We remained in contact with members of the Virginia State Police about the incident for months as they conducted an exhaustive investigation.
"An internal clerical error resulted in a late submission of the necessary paperwork to formally report the Link Road officer-involved shooting to the Virginia State Police, the same agency that had conducted a third-party investigation for several months. We have since rectified this issue and have submitted the appropriate paperwork to the Virginia State Police."
Police officials and law enforcement advocates suggested a number of issues may have prevented local departments from formally reporting every police shooting. 
At three years old, the law is still fairly new and may take time for police departments to fully catch up to the changes, according to Dana Schrad, executive director of the Virginia Association of Chiefs of Police.
On the other end of the equation, state police also are navigating a new reporting process largely built from scratch.   
"We're still in the infancy of collecting this data," said Keon Turner, a state police official responsible for compiling police records for the department's annual report. "I expect over time we'll see more understanding of when to submit this information and to whom."
Indeed, compliance rates have increased since the law came on the books. During the first six months it was in effect in 2016, police failed to report 60% of officer-involved shootings. But in 2017, the amount of missing shootings dropped to 30% and in 2018 it again fell to 19%.
State police officials hope new annual training and a recent switch to a digital reporting system may help increase participation.
Still, the wide scope of unreported police shootings points to a systemic issue across the commonwealth.
In Richmond, the home of nine police shootings during the time in question, police officials failed to report three incidents — the most of any agency.
"We have reviewed our internal processes and determined the officer-involved shootings that took place on May 15, 2017 and July 25, 2017 were not included in the 2017 VSP report because the forms were not submitted for those incidents," Richmond police spokesperson Amy Vu wrote in an emailed statement.
 "RPD did submit a form for the December 14, 2017 incident, but not until after the final investigation was completed in July 2019. RPD is committed to continue properly reporting these incidents to the Virginia State Police."
Similarly, local law enforcement officials in Portsmouth, Louisa County and Chesterfield County each neglected to report two shootings. Even the state police — the agency that compiles the report — failed to include a pair of unrelated incidents involving state troopers.
According to Turner, state police officials try to fact-check the data they receive. They use internal records and media reports to confirm the accuracy of the self-reported police shootings and to fill in gaps when police departments fail to comply with the law.
But that information is used for an internal database and is not made publicly available. State police will only include an incident in the annual list of police shootings if it was formally reported by a local law enforcement agency, Turner said.
The missing shootings are not the only discrepancies The News & Advance identified. Of the reported shootings, at least one incident appears to have been misdated and another includes the incorrect jurisdiction of the police officer involved in the shooting.
Furthermore, two unrelated fatal police shootings in Norfolk in 2017 were incorrectly labeled as having resulted in injuries and not deaths. A spokesman for the Norfolk Police Department did not return requests for comment.
A list of police shootings first appeared in the 2016 state police report after the General Assembly mandated the public disclosure of each incident.
At just three sentences, the law is short. It requires state police to include a list of each officer-involved shooting in its annual Crime in Virginia report, note whether the shooting was ruled justified and provide local law enforcement agencies with the training to properly report the incidents.
The statute defines an officer-involved shooting as "the discharge of a firearm by a law-enforcement officer ... that results in death or serious bodily injury of another." State police officials have interpreted the law to only apply to local and state law enforcement agencies. Shootings involving federal agencies and out-of-state police departments in Virginia are not included in the annual report.
Some, including Turner and Schrad, believe the law may be too vague. The statute does not specify how the reporting process should work, what qualifies as a "serious bodily injury" or how many details should be included in the annual state police report.
The lack of specificity in the law has resulted in reports with differing level of details from year-to-year. In the 2016 and 2017 reports, state police included information about the injuries and deaths that resulted from the shootings. Those details were not included in the 2018 report. According to Turner, state police did not have enough time to properly compile those records before the report's annual publication date.  
Schrad argued state police should collect more detailed information about each police shooting so state officials can better study the issue. Among the information she wants collected: the age, gender and race of those involved, the specific time and location of each incident and any details about what might have precipitated the shooting.
"For it to be worthwhile, we need the kind of information that will feed us back trends, so that we can adapt training accordingly," she said.
The Virginia records recently have become a crucial part of a new effort by the federal government to create a comprehensive database of incidents in which police use force. Earlier this year, the FBI began collecting those records, though local police departments are not required to directly participate in the new program.
"Our goal is that this data will lead to more informed and accurate discussions within our communities and the media and that these discussions will foster more transparency and improve communications between law enforcement and the communities they serve," FBI Director Chris Wray said of the database in a 2017 statement.
In Virginia, state police have agreed to voluntarily forward the records they collect from local agencies to the FBI.
Del. Charniele Herring, D-Alexandria, the chief patron of the 2016 reporting law, said she introduced the legislation after the Richmond-Times Dispatch revealed in 2015 that more than two dozen police killings had gone uncounted by state police.
"The goal was just to have a public disclosure and to make sure that the public is aware of the findings of officer-involved shootings," she said in an interview.
Herring called the The News & Advance's findings "disappointing" and suggested more training or tweaks in the law may be needed to increase compliance.
The bevy of missing cases "undercuts the public trust because people do look at this information," she said. "It needs to be included. Providing sunlight is very important to that element of trust."
Richard Chumney covers breaking news and public safety for The News & Advance. Reach him at (434) 385-5547. 
Get local news delivered to your inbox!
Subscribe to our Daily Headlines newsletter.