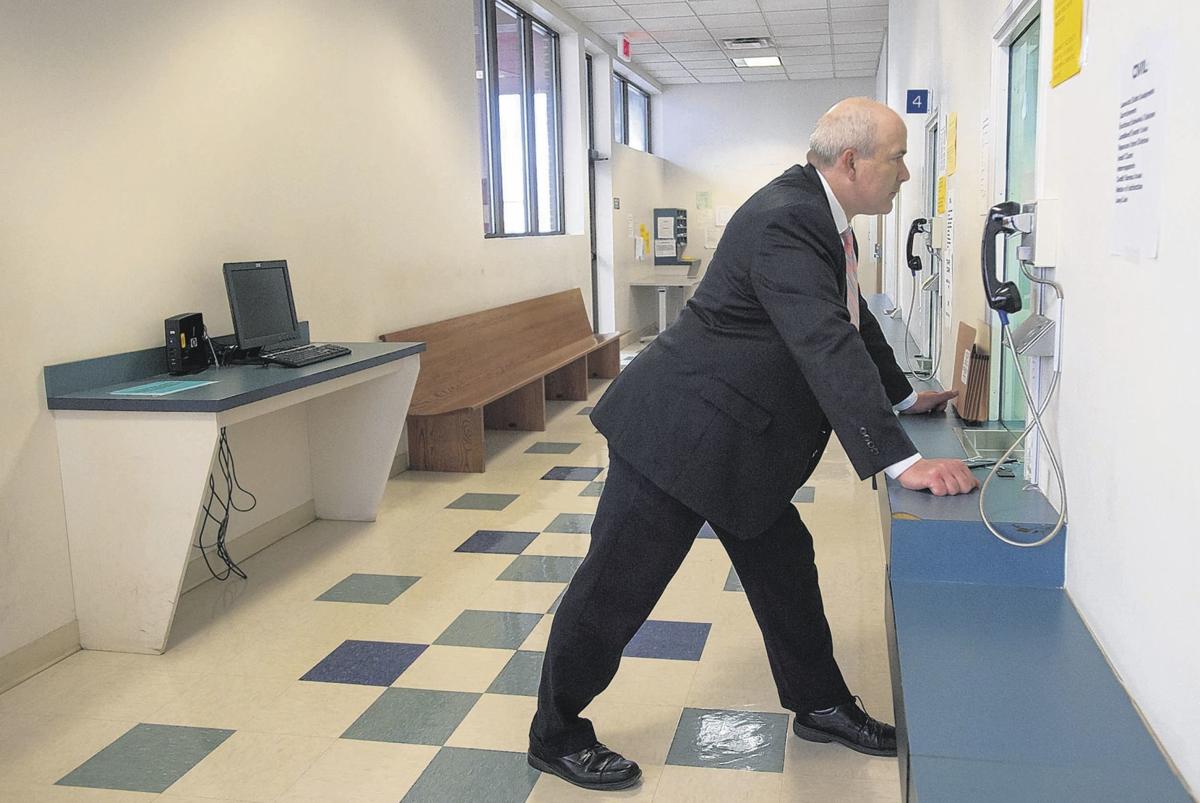 A new state program aimed at helping Virginia residents pay their rent or mortgage as they grapple with the economic consequences of the coronavirus pandemic has allocated $450,000 to the Lynchburg region.
The housing assistance made available locally will be distributed by Interfaith Outreach Association, a Lynchburg-based nonprofit serving needy residents in the region, Gov. Ralph Northam's office announced Monday.
"It is very important that people continue to be able to stay safe in their homes. People are safer at home," said Shawne Farmer, the executive director of Interfaith Outreach. "There is money that will allow people to stay together in their households with their utilities as a family without having to double up with other family members."
Known as the Virginia Rent and Mortgage Relief Program, the new initiative will use $50 million in Coronavirus Aid, Relief, and Economic Security (CARES) Act funds to pay for the state program. The local assistance will be available to residents who live in Lynchburg and Amherst, Appomattox, Bedford and Campbell counties.
"Expanding access to safe, affordable housing has been and will continue to be a top priority of my administration, during the COVID-19 pandemic and beyond," Northam said in a statement. "The Virginia Rent and Mortgage Relief Program will help Virginians experiencing financial instability as a result of this unprecedented health crisis by preventing evictions and foreclosures and keeping Virginia families safely in their homes as we battle this virus."
The announcement comes on the same day a statewide order by the Virginia Supreme Court suspending evictions expired, paving the way for a backlog of cases to proceed in local courts across the state.
Northam did not ask the state's high court to extend the moratorium and instead called on local judges last week to delay eviction proceedings until July 20 to give tenants facing eviction enough time to seek assistance through the new relief program.
But Chief Judge Sam Eggleston III allowed evictions to proceed this week in the 24th Judicial District, which includes Lynchburg and Amherst, Bedford, Campbell and Nelson counties. Eggleston declined to discuss the decision Monday.
According to a review of online court records, a total of 140 eviction cases have been scheduled for the July docket in the local district's five courts. Lynchburg, with more than 60 scheduled hearings, has the most pending eviction cases in the region.
Even before the economic downturn, renters in the Hill City were threatened with eviction at rates more than three and a half times higher than the national average, according to an analysis of court records conducted last year by the Virginia Legal Aid Society.
In 2016 alone, more than 1,200 families — nearly 9% of the city's renting population — faced the prospect of losing their homes.
Sarah Quarantotto, the executive director of Miriam's House, a local nonprofit which provides housing assistance, said housing data suggests the eviction moratorium helped reduce the number of people recently experiencing homelessness in the region.
According to Quarantotto, 49 people accessed local housing services Thursday. That is down from the 65 people who accessed housing services on the same day last year.
It is unclear how the resumption of legal evictions and the upcoming expiration on protections for tenants who live in federally subsidized housing or in a property with a federally backed mortgage will effect the number of residents in need of assistance, said Jeremy White, the managing attorney for the Virginia Legal Aid Society's Lynchburg office.
"It's the first earthquake in the ocean and we're kind of monitoring when the waves are going to hit," he said.
To be eligible for the new program, a household must show it has an inability to pay its their rent or mortgage due to the pandemic. The monthly payment must be at or below 150% of Fair Market Rent, which is determined by the U.S. Department of Housing and Urban Development.
Eligible households must also have a gross income at or below 80% of the area's median income. For a family of four in Lynchburg, that's $57,900, according to the Virginia Housing Development Authority.
According to Northam's office, the program will give priority to households without other federal and state eviction or foreclosure protections and those with an eviction action dated before June 9.
The statewide initiative also will prioritize households with gross incomes at or below 50% of the AMI until July 20, which is $36,200 in the city. It will include the families making at or up to 80% of AMI after July 20.
Individuals and families receiving assistance will also be connected to housing counseling and receive other technical assistance, according to Northam's office.
The state program is not the only housing assistance available in the region. The U.S. Department of Housing and Urban Development has awarded the Hill City more than $420,000 to address housing and homelessness issues exacerbated by COVID-19, $285,000 of which will be provided directly to residents in the form of rent, mortgage and utility assistance. The money is expected to be available in early July.
Richard Chumney covers Liberty University for The News & Advance. Reach him at (434) 385-5547.
Richard Chumney covers Liberty University for The News & Advance. Reach him at (434) 385-5547.