The brick Georgian Revival-style home in Diamond Hill survived the decline of the neighborhood without losing its historic character.
Owned by only two families across its 111-year history, it provided a home to a couple who developed a strong desire to preserve these turn-of-the-century mansions and helped establish the Diamond Hill Historical Society.
The efforts of George and Mary Dooley helped to preserve the unique architecture in the neighborhood, starting with their own home, known as the Carrington house.
The house now is owned by the Dooleys' daughters, Lisa Sener, Sandra Mied and Jennifer Tilley. The three women, only one of whom lives locally, have the house on the market, listed for about $500,000. All three women say they struggled with the decision to sell the home that has been in their family for three generations but are not in a position to keep the grand old mansion.
"It's always been our heart and home," Lisa said. "It's the only house we ever went to. ... It was always where we came back to for the holidays."
The house was built and owned by R.A. and Kate Carrington until 1963, when it was purchased by George and Lillian Dooley, grandparents to Lisa, Sandy and Jennifer, in 1963 for $7,500, or roughly $63,000 in today's dollars.
It consists of almost 5,800 square feet — much larger than it appears from the street. The semi-circular front porch provides a little balcony space on the second floor overlooking Washington Street.
Inside, the pocket doors separate one front parlor from the foyer and an arched doorway frames the other parlor. Large columns line passageways, seemingly holding up the ornate crown molding lining the ceiling spaces. The original hand-painted wallpapers still cling to the walls.
"It's one of my favorite houses in Lynchburg," Realtor Victoria Bartholomew said. "… The biggest and best thing about this house for me is that nobody has ever messed it up. Only two families have ever owned it."
S. Allen Chambers wrote about the Carrington House in his book, "Lynchburg: An Architectural History," describing it as one of the "most advanced of any of Lynchburg's Georgian Revival houses, although in comparison with later examples it might seem somewhat overly detailed. Nevertheless, all the correct Georgian characteristics are present: absolute symmetry, a full entablature, splayed lintels and flemish bond brickwork."
Carrington served as the vice president of the Lynchburg Shoe Company and hired Lewis & Burnham to design the 2.5-story brick house trimmed in white.
"To provide a monolithic backdrop for this white woodwork, the mortar joints between the courses of dark-red brick are tinted black," Chambers wrote. "... If the exterior is impressive, the interior is almost more so. The entrance hall leads to a transverse stair hall, which extends the width of the house and opens onto a side porch. The hallways are separated from each other by a screen of ionic columns and pilasters, while the two front rooms are separated from the front hall by large sliding double doors."
The number, size and layout of the rooms creates an open and spacious feel.
"In its trim, the Carrington house probably has more 'architecture' per square foot than any house in Lynchburg," Chambers wrote. "First-floor openings have full entablatures, complete with pulvinated friezes. In several instances, these entablatures coincide with the ceiling cornices in an arrangement, which is somewhat awkward. In fact, the scale of much of the trim seems far too ambitious for the size of the house, but it is so forthright that it somehow adds to the attractiveness."
Chambers noted unlike many of the neighborhood's mansions, the Carrington house remained in good condition, in the "hands of an appreciative owner."
That appreciative owner was George Dooley Jr. and his wife Mary. Retired from the U.S. Air Force, the lieutenant colonel had asked his parents if he could take over the house.
"You can't talk about this house without taking about my dad," Sandy said. "Home was wherever he and mom were. He took one look at it and said, 'Don't sell it. I want to retire and grow old there,' to my grandparents."
Jennifer grew up in the house; for Sandy and Lisa's childhood, it was the house they visited as they were teenagers when their parents moved in.
Their grandparents both worked for the Craddock Terry Shoe Company. George and Lillian Dooley first lived on Madison Street before purchasing the Washington Street house in 1962.
That house always had been the constant for the military family who seemed to move annually.
When the house was their grandparents, Lisa said they didn't use the second floor.
"My grandmother had the dining room as her bedroom and my grandfather had the little room that my father turned into a bar," Sandy said. "... My recollection was that was the whole house. The rest was covered in sheets and not used. It was a little spooky. It was a huge deal to be in the attic."
The Dooleys and their three daughters moved into the house in the early 1970s, at a time when the neighborhood transitioned from upscale single-family houses to inner city apartments.
"Dad was meticulous about preserving what could be preserved," Sandy said. "... Downstairs, he called the shots. Mom could do whatever she wanted from a decorating perspective but the wood and walls and trim, she couldn't touch."
Lisa remembers Jennifer riding her tricycle through the house. Lisa could hear her coming across the hardwood floors and would step out of the way. Sandy remembers getting run over a few times.
The pink front parlor at one point had been painted white to cover the soot smudges on the walls from the coal burning fireplace. After consulting with an historic preservation group, their father set to work cleaning and restoring the walls with lava soap and soft rags.
"He worked in the dining room, the halls and the foyer," Sandy said. "We started doing it in the pink room. It was like magic. I had graduated from college. He said, 'Help me with this, I want to get this room done.' We realized pretty quickly that it was not just stenciling [on the wallpaper]. There were hand-painted flowers and that every single part of that room is different. It was magic. We didn't know what we were going to find."
Sandy's favorite room is the pink room, probably because all the hours she put into it with her father, but the side porch contains so many memories.
"It's a spectacular house and an incredible home," Sandy said. "They filled it with a lot of love and happiness. It wasn't perfect but it was a lot of fun."
The three women remember the value their mother placed on the holidays and the Dooley house became the catchall for those who didn't have family to visit on the holidays.
"If she knew anyone who didn't have some place to go for Christmas or Thanksgiving, she invited them to the house," Lisa said. "He was the rock and she was the glue. They really worked well together."
Sandy remembers her neighbors often joining them at the dinner table, not just during the holidays.
"Everyone knew no matter how tired they were, they could come to Mom and Dad, not only to have a place at the table but also help," Sandy said. "They had a desire to bring that dignity back to these houses."
George and Mary became instrumental in Diamond Hill Historical Society and helped to implement measures that ultimately led to the revival of the neighborhood and its designation as an historic district.
"My parents did everything, put their backs into everything to help Diamond Hill," Lisa said.
Jennifer said, "I don't know when preservation became so important to him. He loved these old houses. … He had a fire in him for preserving old homes and communities."
Sandy and her husband would come home once per month to help her father with house projects — more frequently as Lynchburg's Historic Garden Day tour of 1985 approached. Her father wanted to complete a number of projects, including removing and polishing the light fixtures.
"My dad didn't do anything halfway," Sandy said. "He had to take the whole lamp apart off the wall, work on it and then reinstall it."
They worked all weekend before returning to their home. The following day, Sandy recalls her father calling to speak with her husband, Dave.
"Dave goes white as a sheet and then starts laughing," Sandy said. "All the wall sconces, when we put everything back together, my husband didn't realize the cardboard washers were insulators. When Dad turned the light on, it blew every single one of them out.
"It's little things like that. As hard as the work was — and it was hard — we started with a beautiful canvas."
Jennifer's favorite place is the sitting area between the bedrooms on the second floor with its huge palladian window overlooking Washington Street. That was their mother's space, her library and sitting area.
"My mother was a voracious reader," Sandy said. "She devoured books. The bookshelves in the kitchen were bursting. ... The dressers had stacks of books."
So much so their father installed a number of bookshelves in the attic, giving it the feel of an old library.
Mary Dooley died in 2016. Lisa said it came as a one-two punch — shortly after their mother's death, George told his daughters he was going off dialysis. He lived another six months.
"He was a man who always knew his own mind," Sandy said. "He didn't love lightly. He was a wonderful friend and the best dad in the world. He would do things for people but he didn't give of himself lightly. When he committed, he gave 100 percent of himself."
In the last few months of his life, Sandy remembers talking with her father and he expressed how much he would miss his daughters and miss the house.
"He held that house in his heart as dearly as his daughters," Sandy said.
Jennifer said, "The house was like my dad's fourth child. It's a part of all our hearts."
"It was like his other child," Lisa said. "... All I know is he really loved it from the very beginning. He did very little to change it."
As much as Lisa, Sandy and Jennifer love the home, they can't keep it in the family due to its size and location.
"I can't stress enough it's a part of us, it's like a human entity," Jennifer said. "It helped form us and make us who we are. I went to UVA and studied architecture and historic preservation and my interest was fostered by growing up in that house."
All three women have a similar vision for its future — the house, they say deserves the life and energy of a family, but one who appreciates its history and wants to preserve its uniqueness.
"The most important thing is it gets a family that loves it as much as we do," Sandy said. "It needs someone in there who wants to take care of it. My dad will come back and haunt somebody who doesn't take care of it.
"I hope someone will come in and respect the preservation that has gone into the house. … The next family will be telling their own funny stories of the preservation and the fun they had doing it together as a family."
The sisters put the house on the market last spring but removed it after six months, not yet ready to let it go. Now, though, they say it's time.
"It's really a special house and we want to make sure we try to find a family, a couple who won't tear down walls or paint over the wallpaper," Jennifer said. "We want to find someone who appreciates it the way it is."
PHOTOS: Washington Street house became a part of the family
The brick Georgian Revival-style home in Diamond Hill survived the decline of the neighborhood without losing its historic character.
IMG_2969.jpg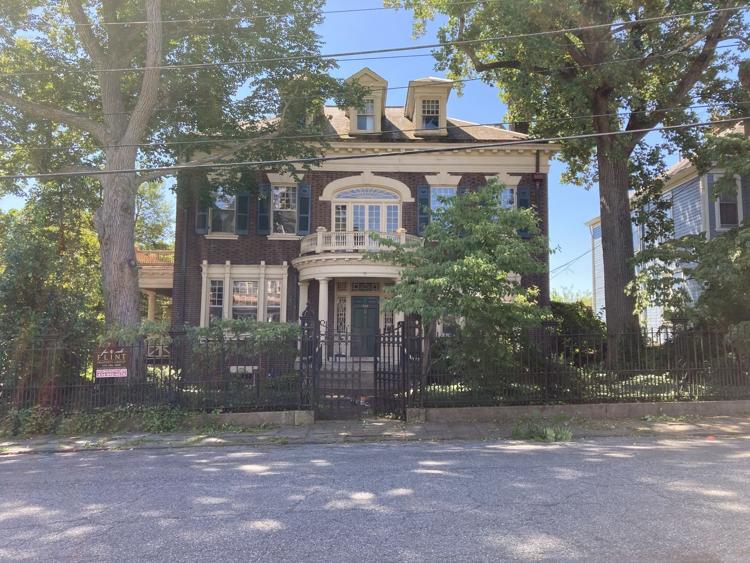 IMG_2963.jpg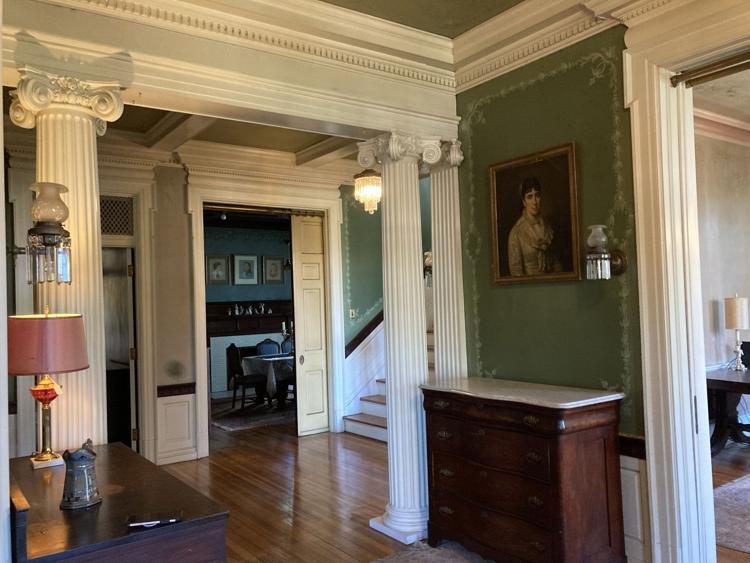 IMG_2961.jpg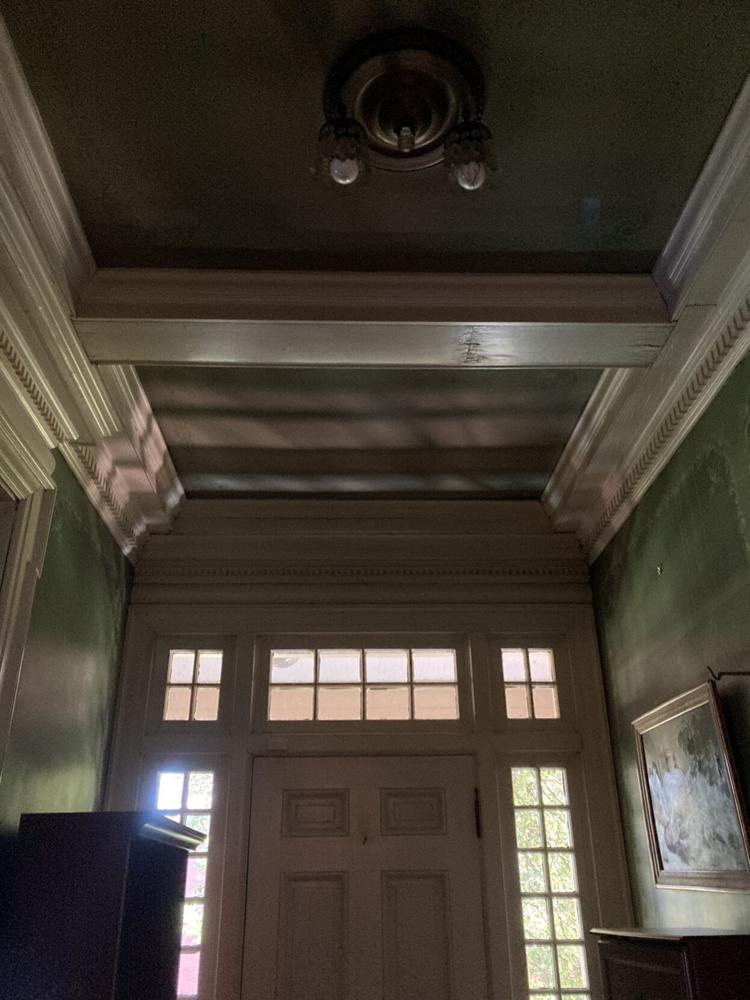 IMG_2959.jpg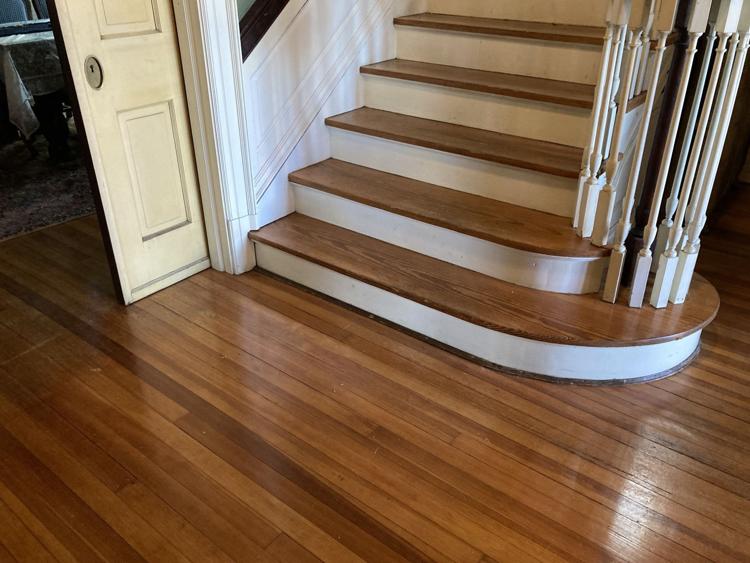 IMG_2958.jpg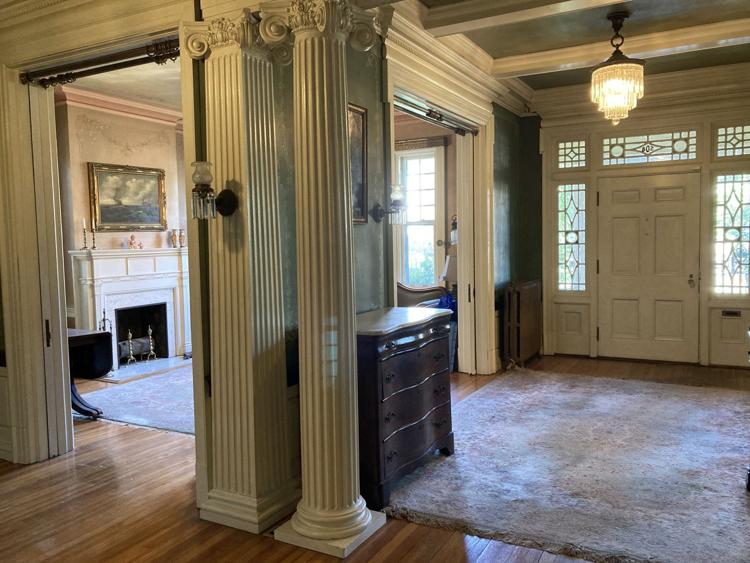 IMG_2956.jpg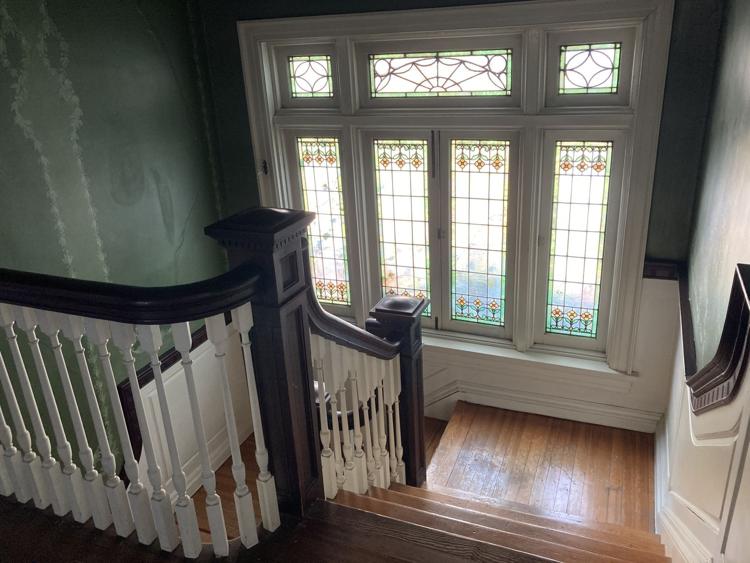 IMG_2953.jpg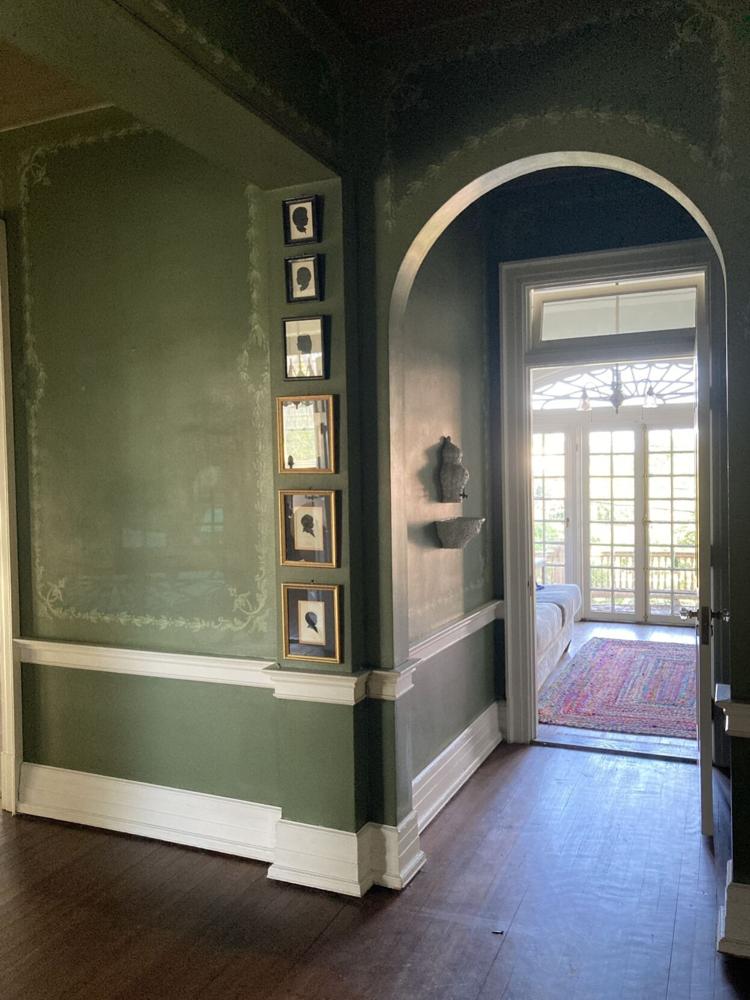 IMG_2950.jpg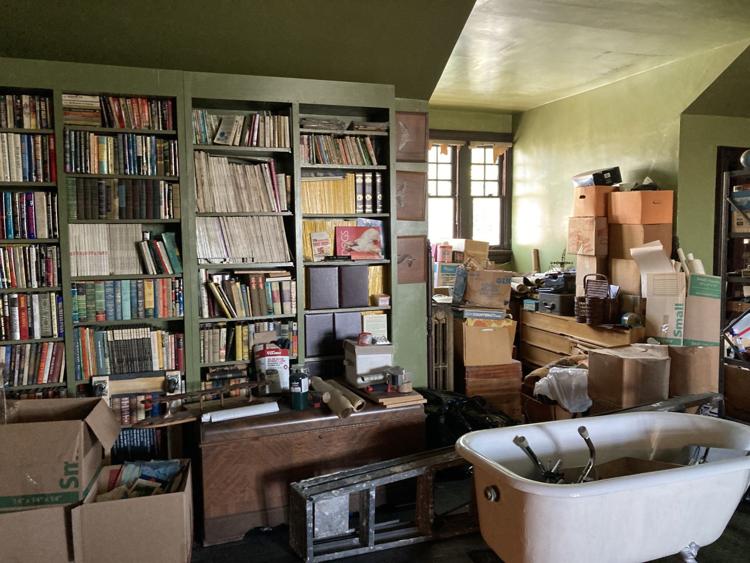 IMG_2946.jpg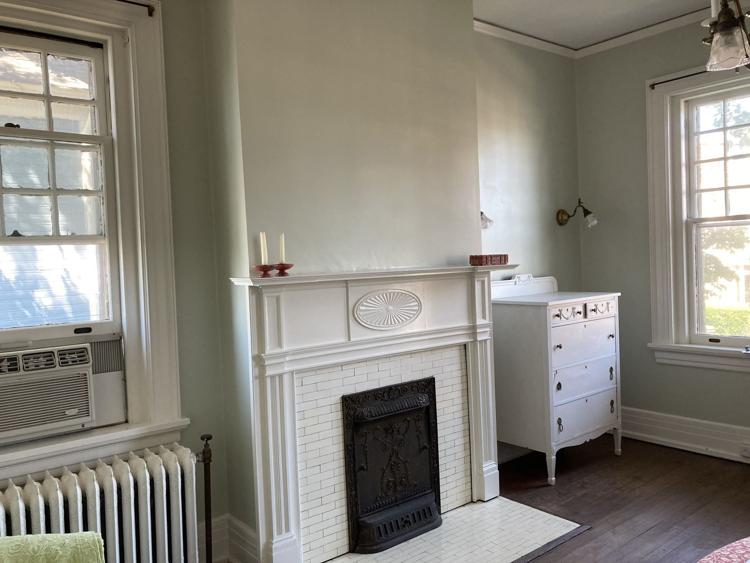 IMG_2944.jpg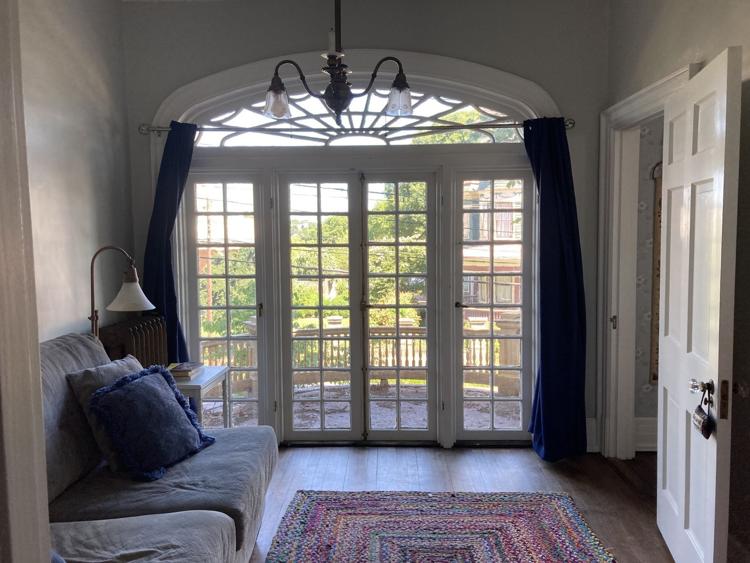 IMG_2941.jpg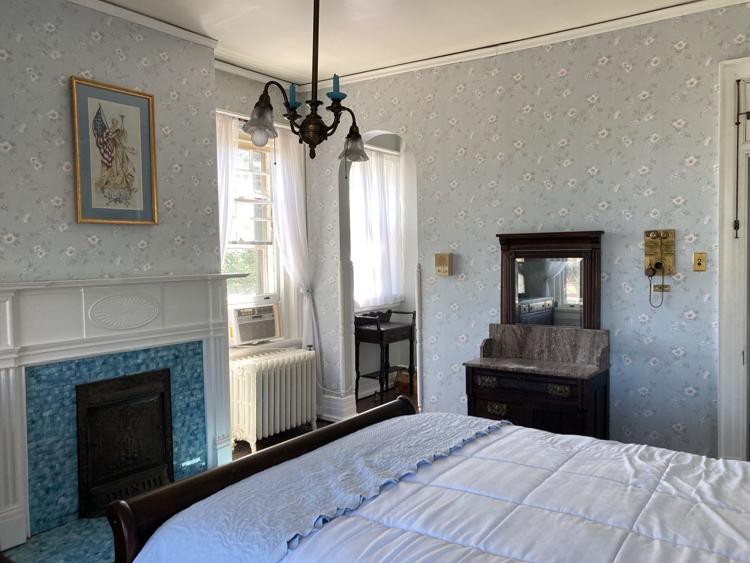 IMG_2938.jpg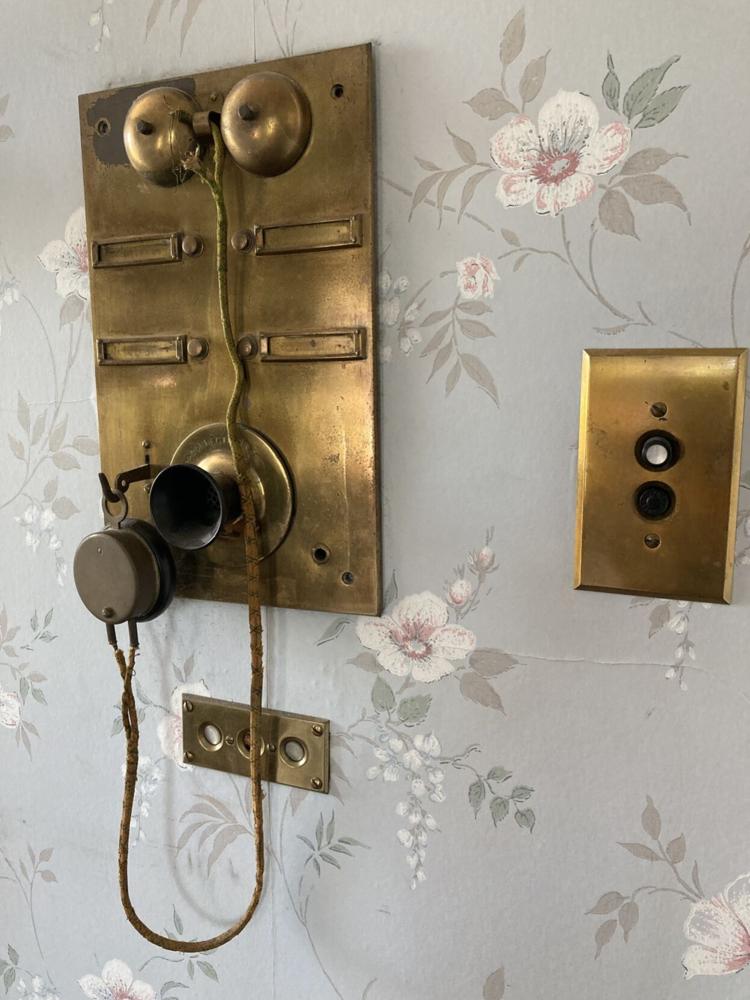 IMG_2936.jpg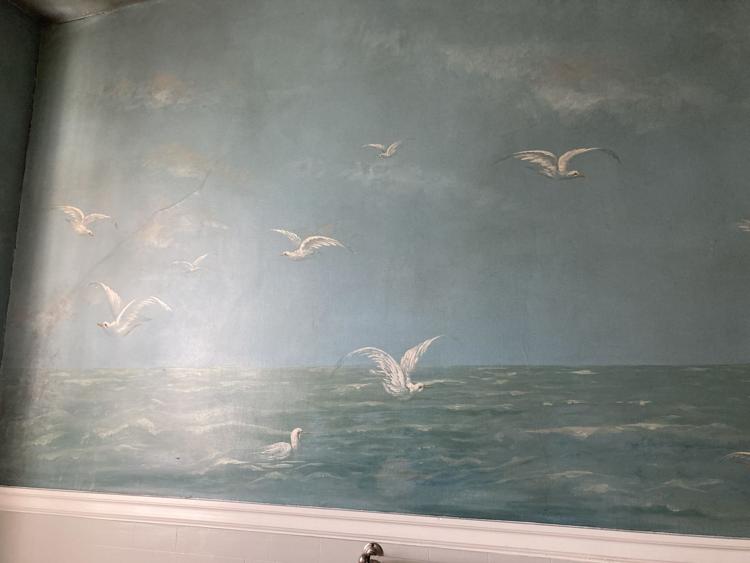 IMG_2934.jpg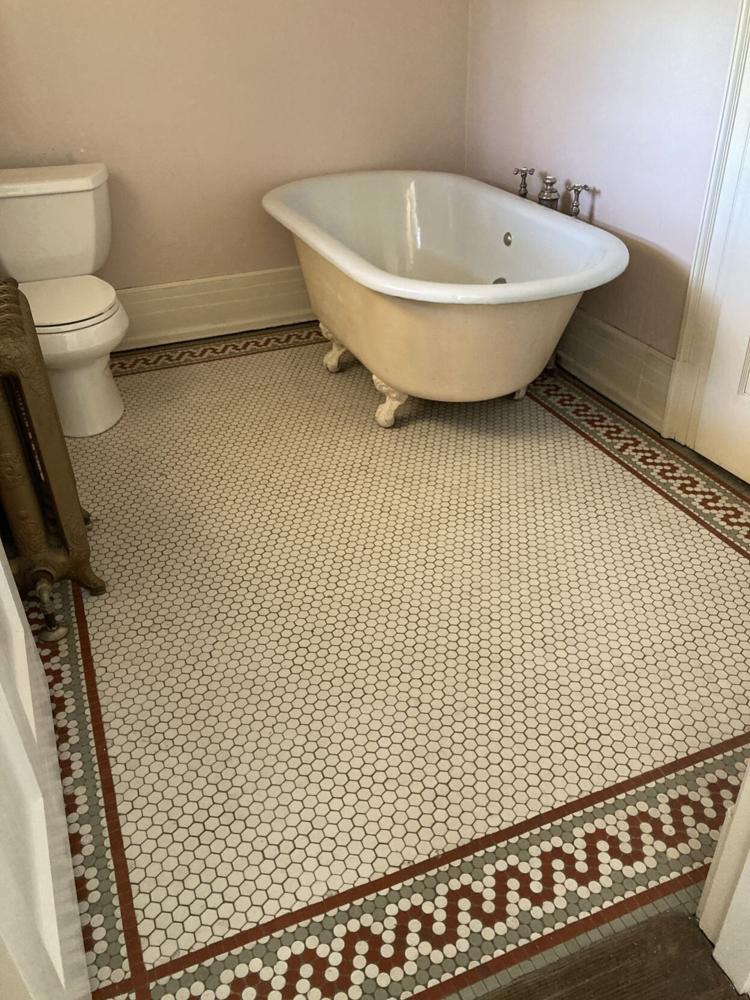 IMG_2933.jpg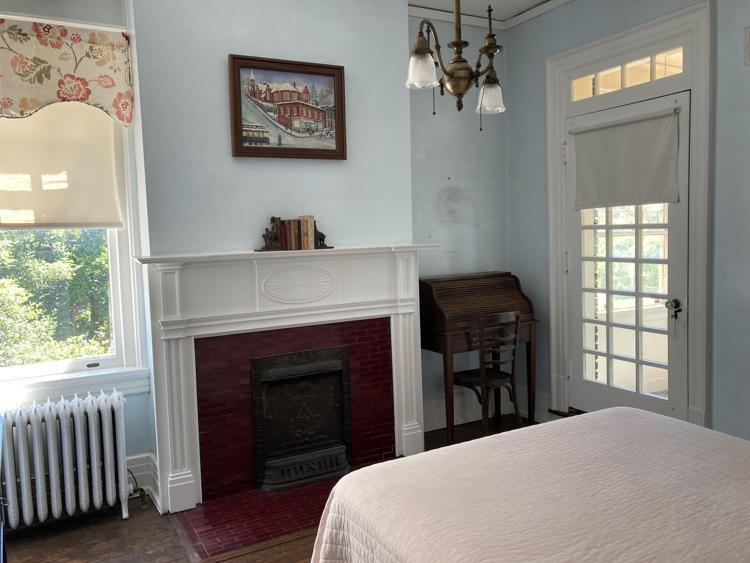 IMG_2931.jpg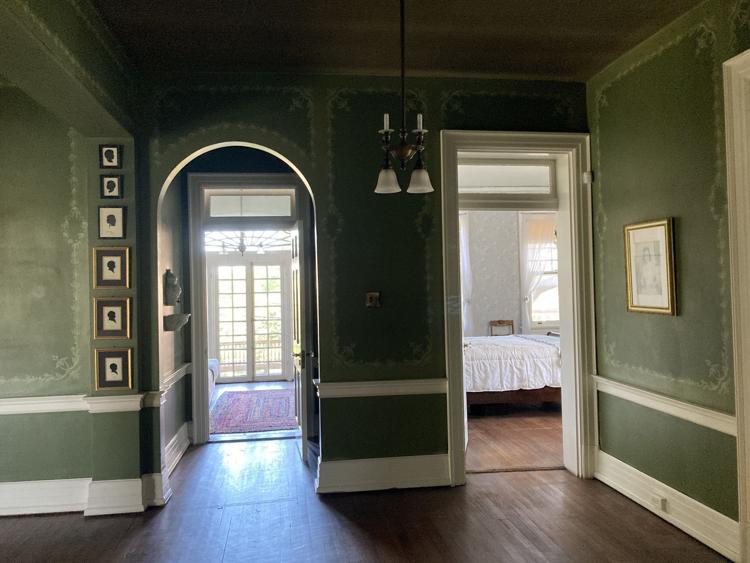 IMG_2930.jpg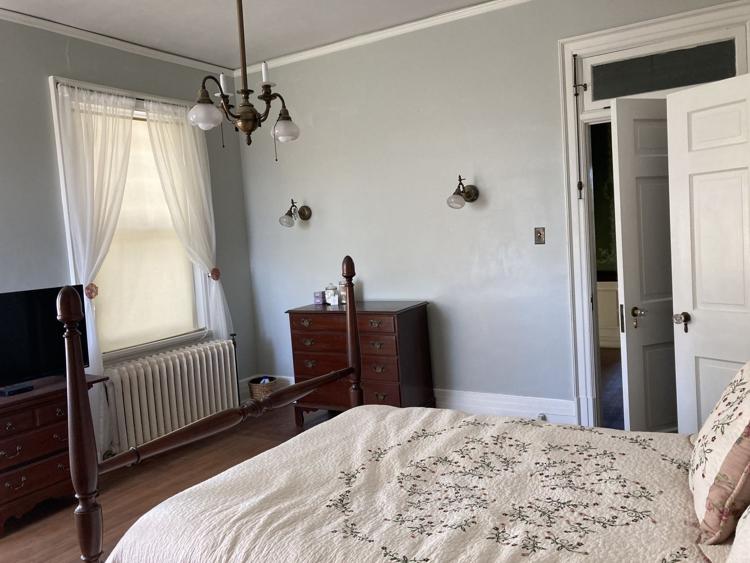 IMG_2927.jpg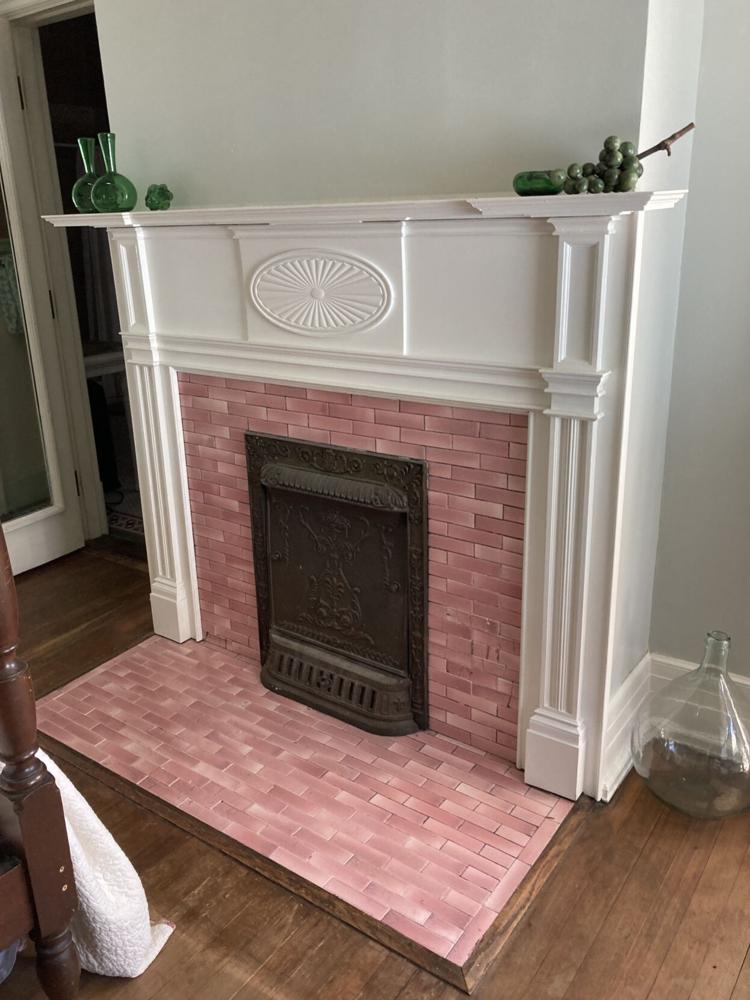 IMG_2926.jpg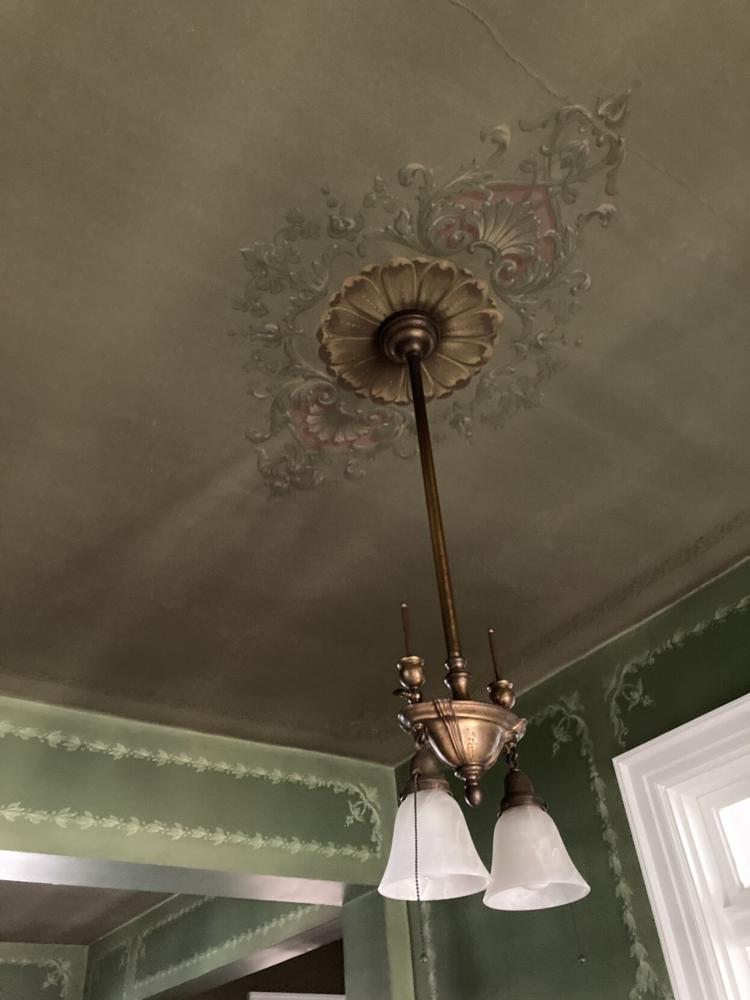 IMG_2925.jpg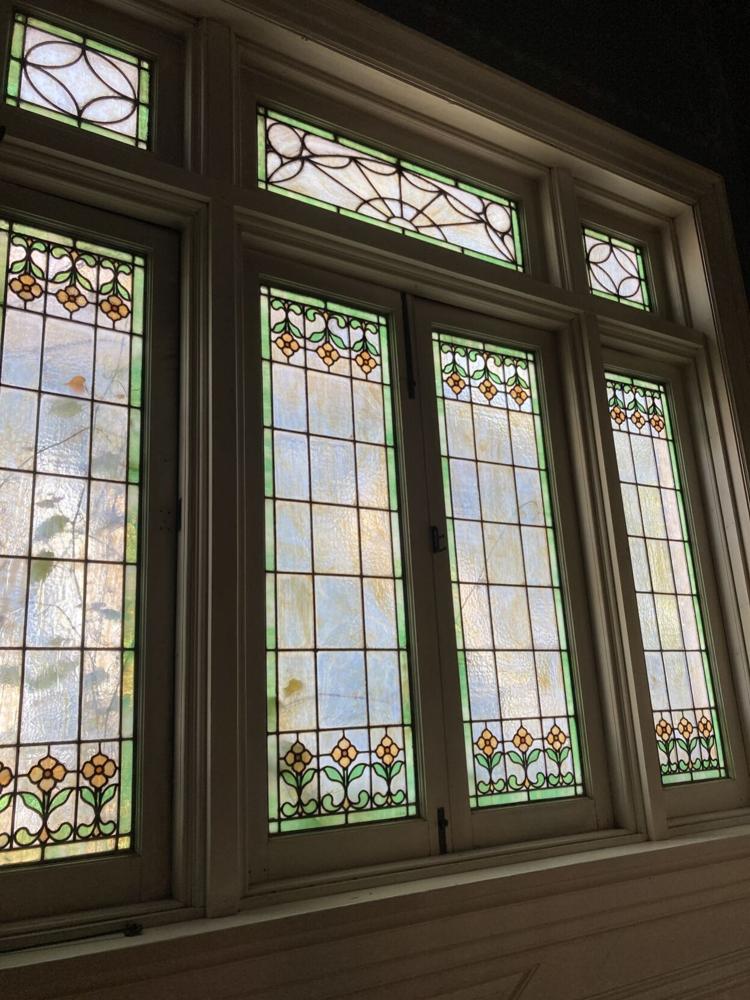 IMG_2924.jpg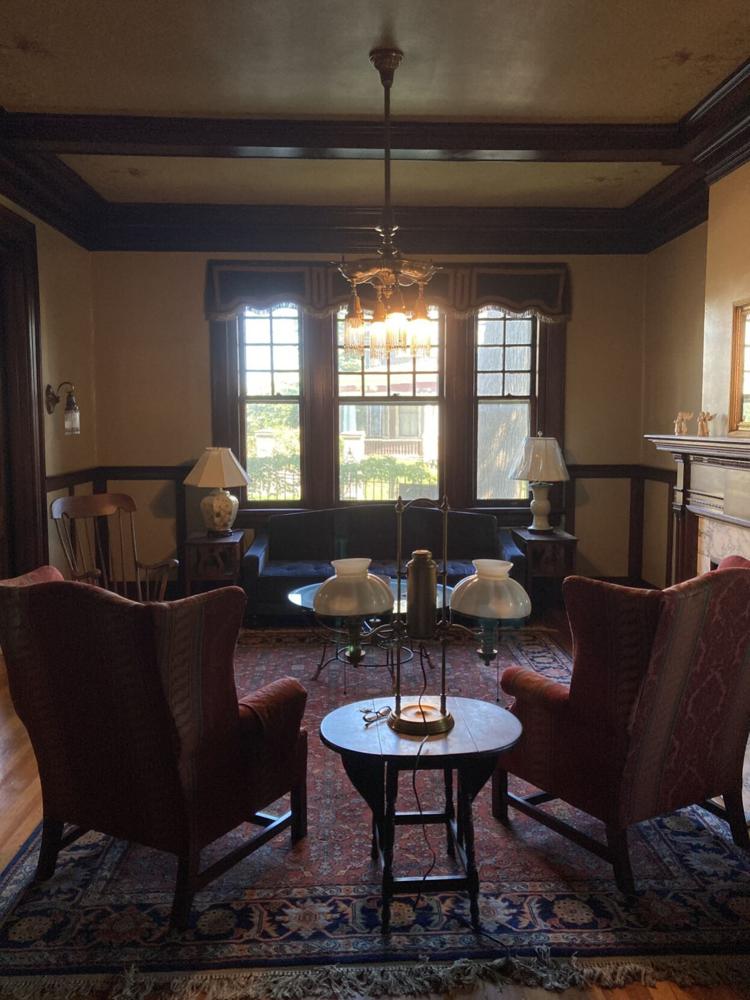 IMG_2923.jpg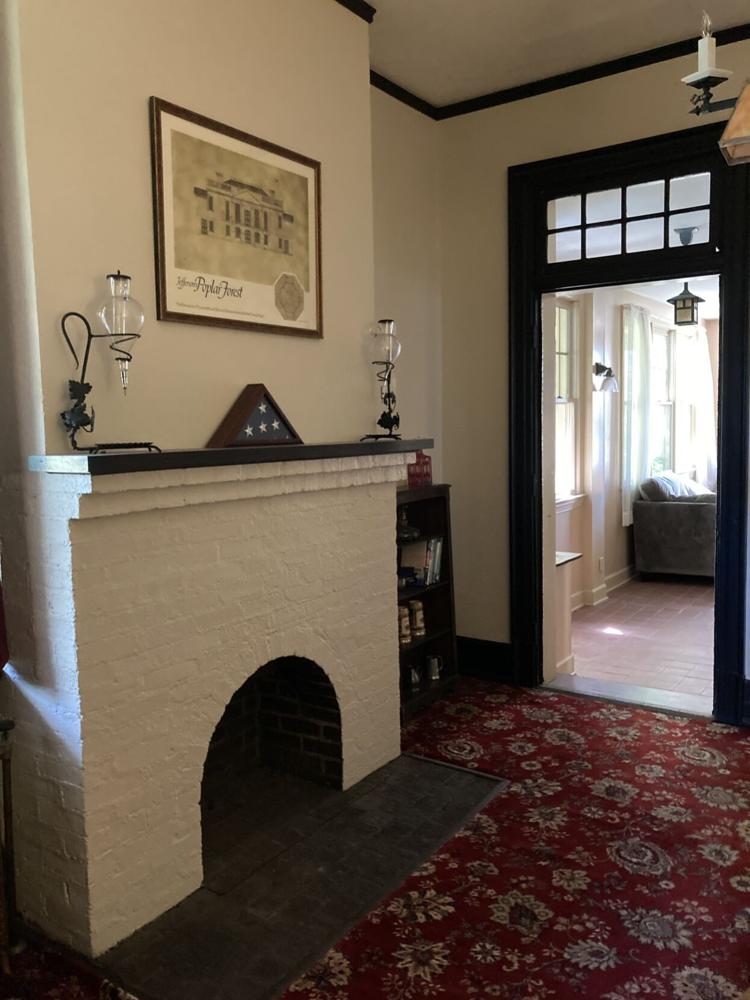 IMG_2922.jpg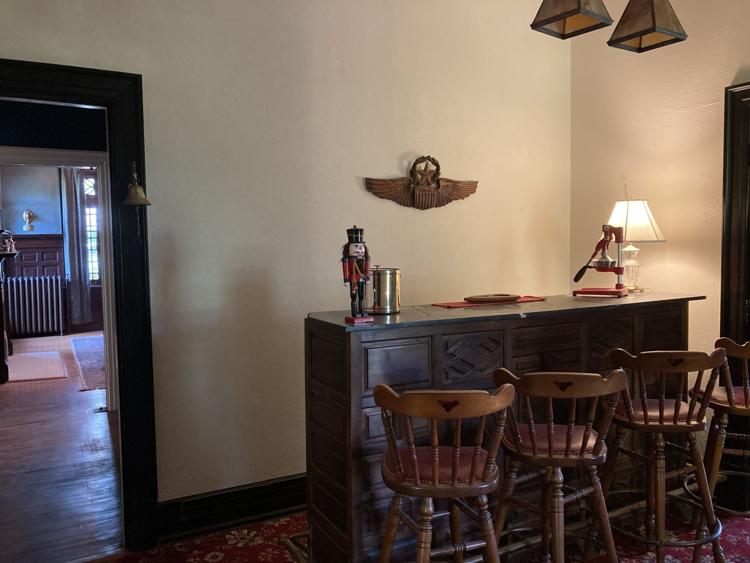 IMG_2921.jpg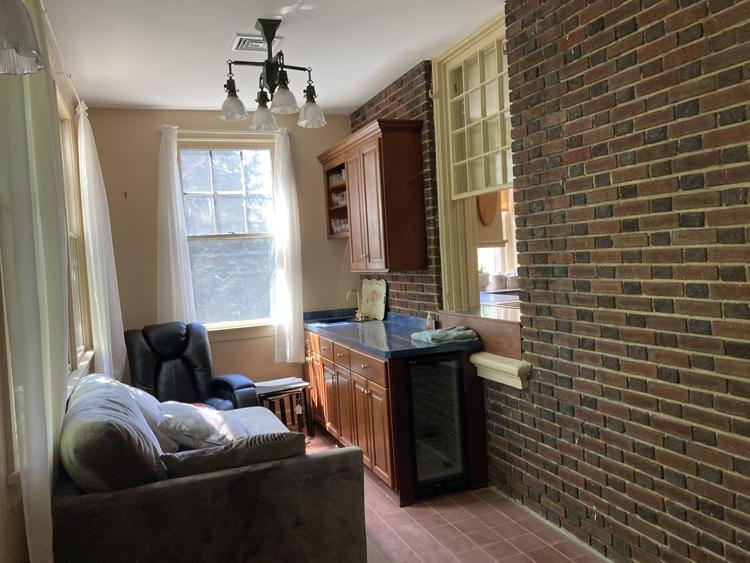 IMG_2920.jpg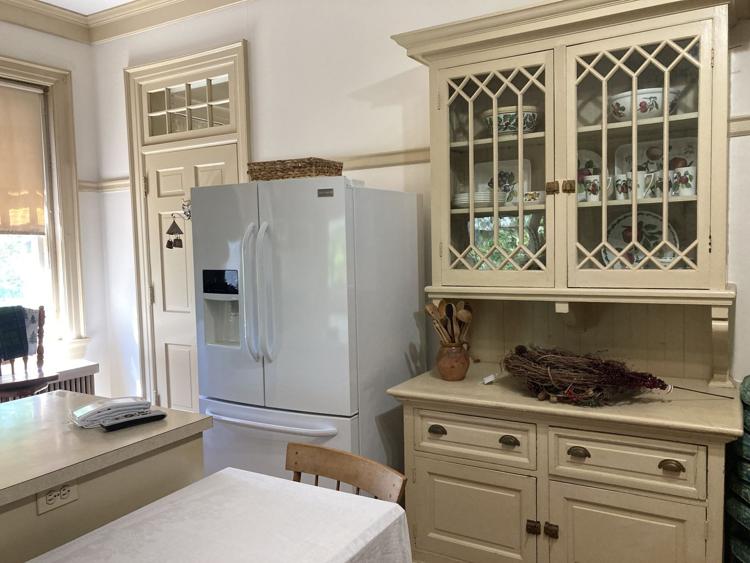 IMG_2919.jpg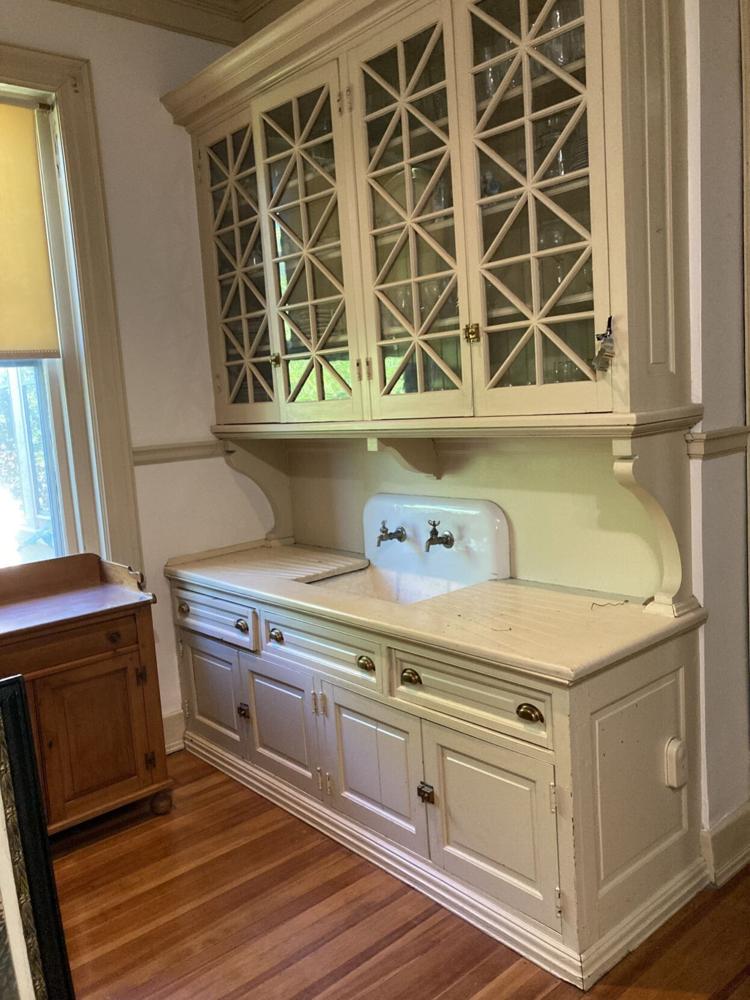 IMG_2918.jpg
IMG_2917.jpg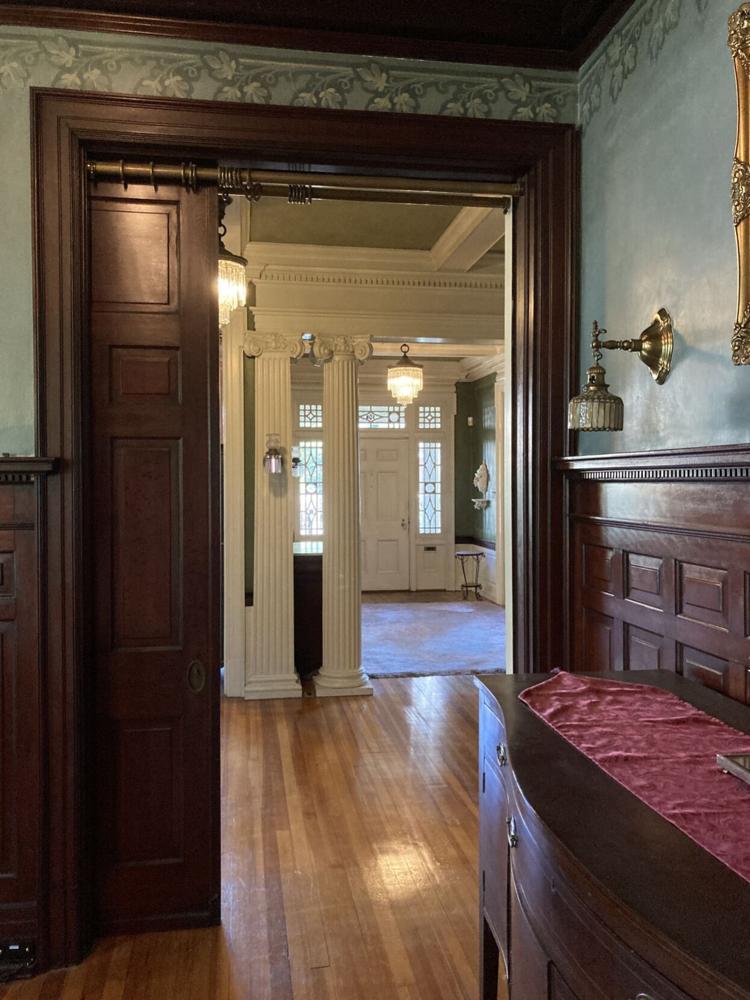 IMG_2916.jpg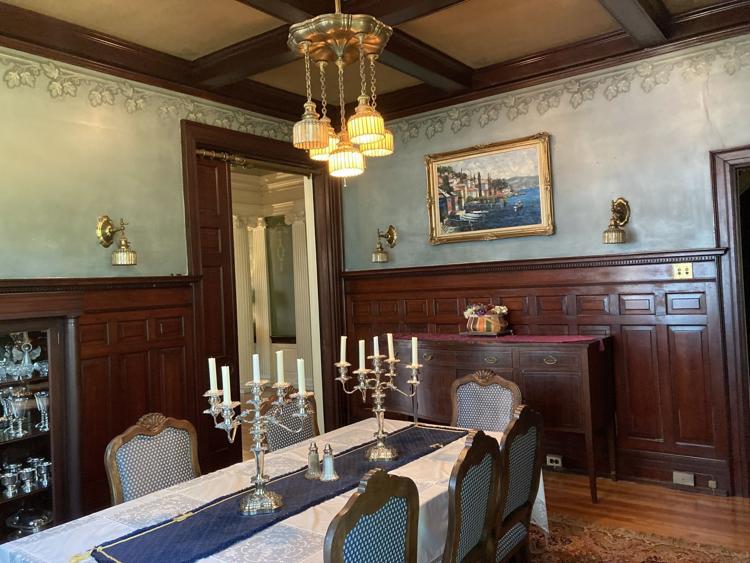 IMG_2915.jpg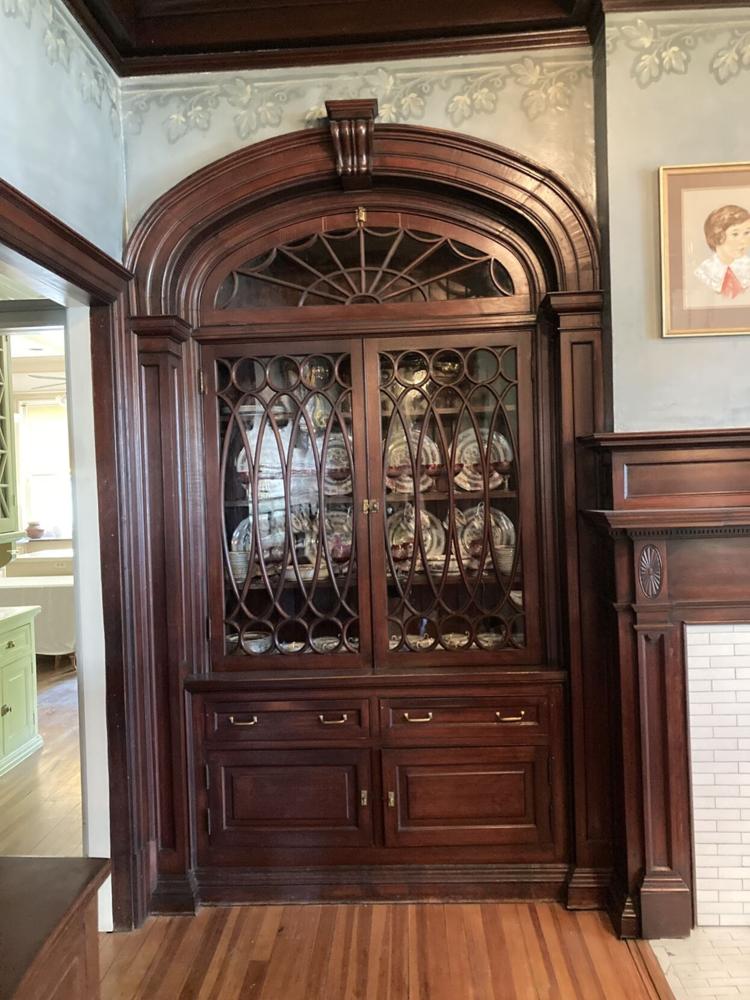 IMG_2913.jpg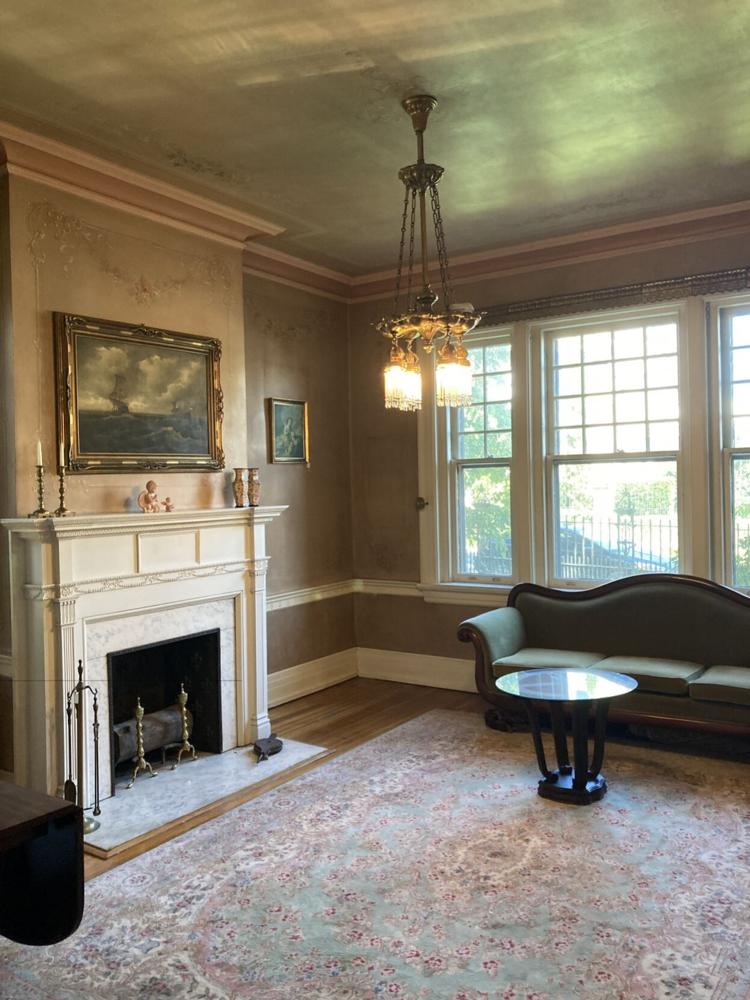 IMG_2911.jpg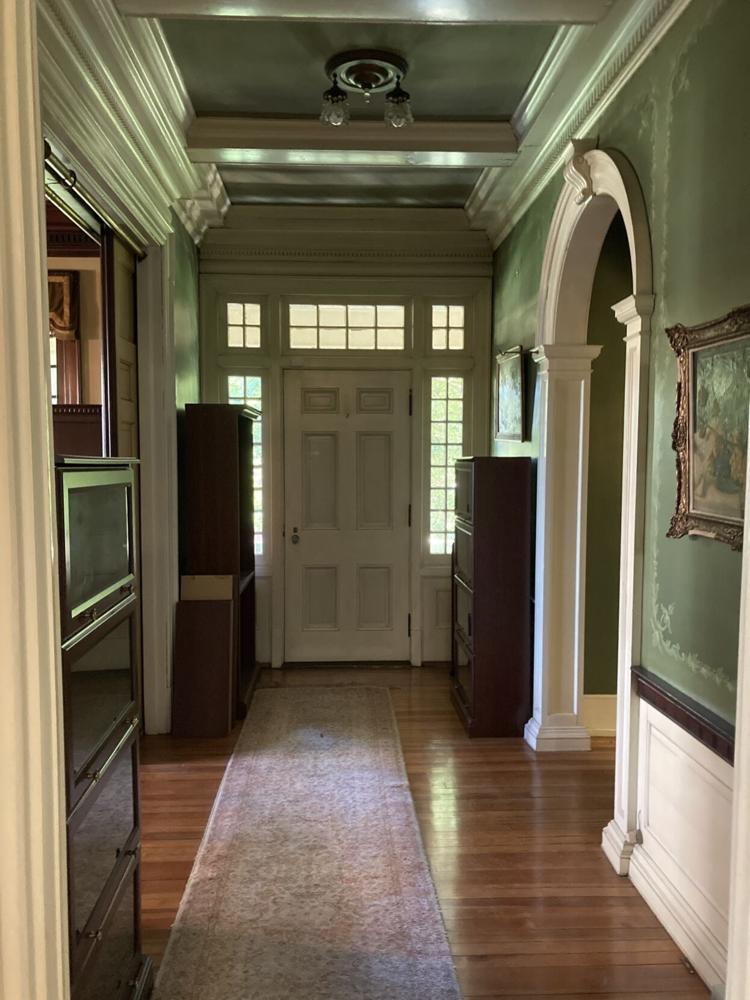 IMG_2909.jpg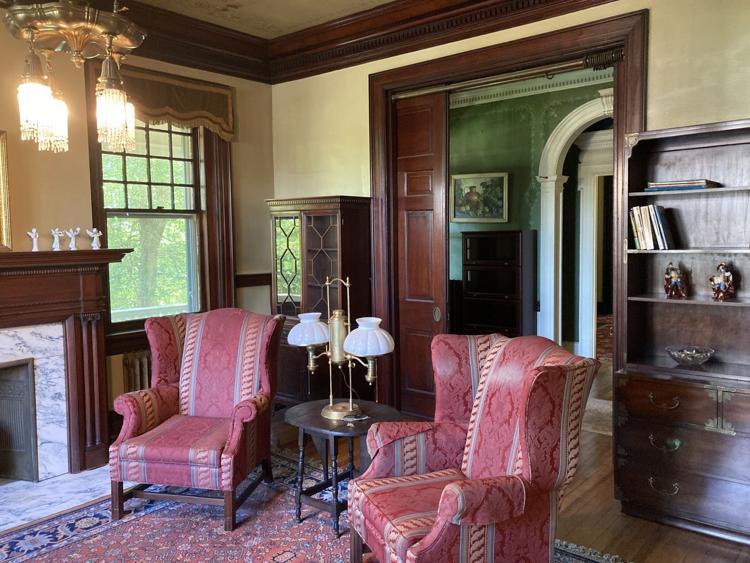 IMG_2907.jpg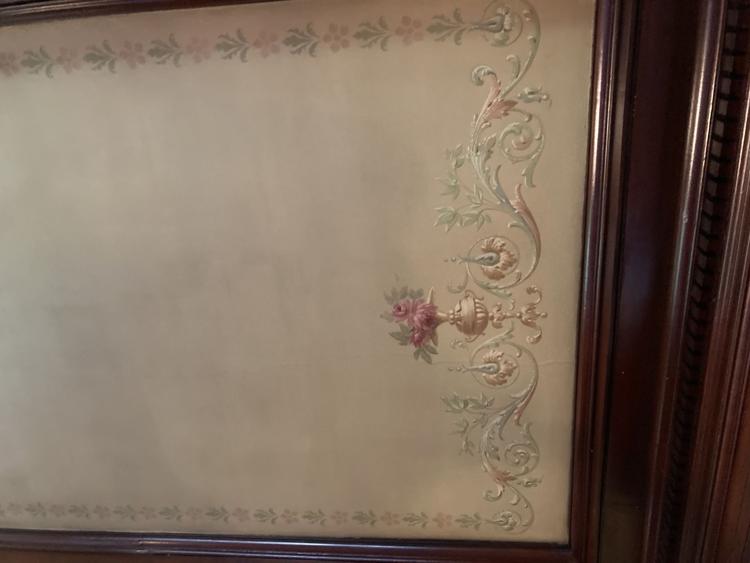 IMG_2906.jpg
IMG_2904.jpg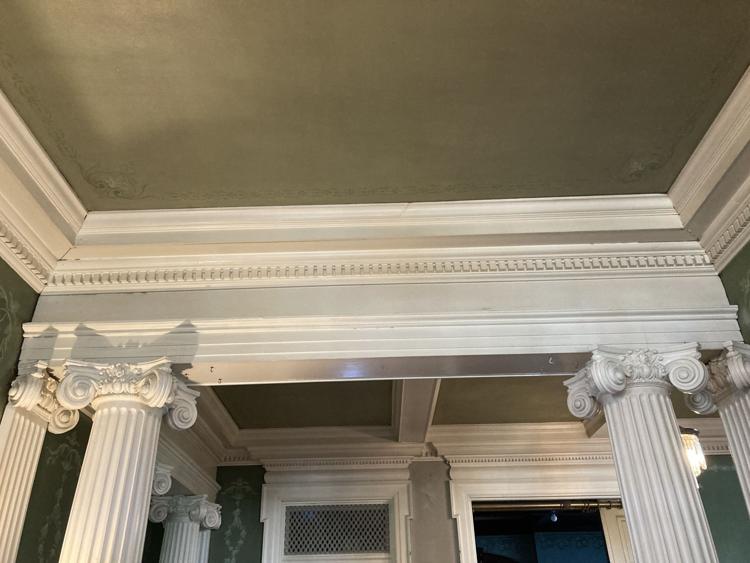 IMG_2903.jpg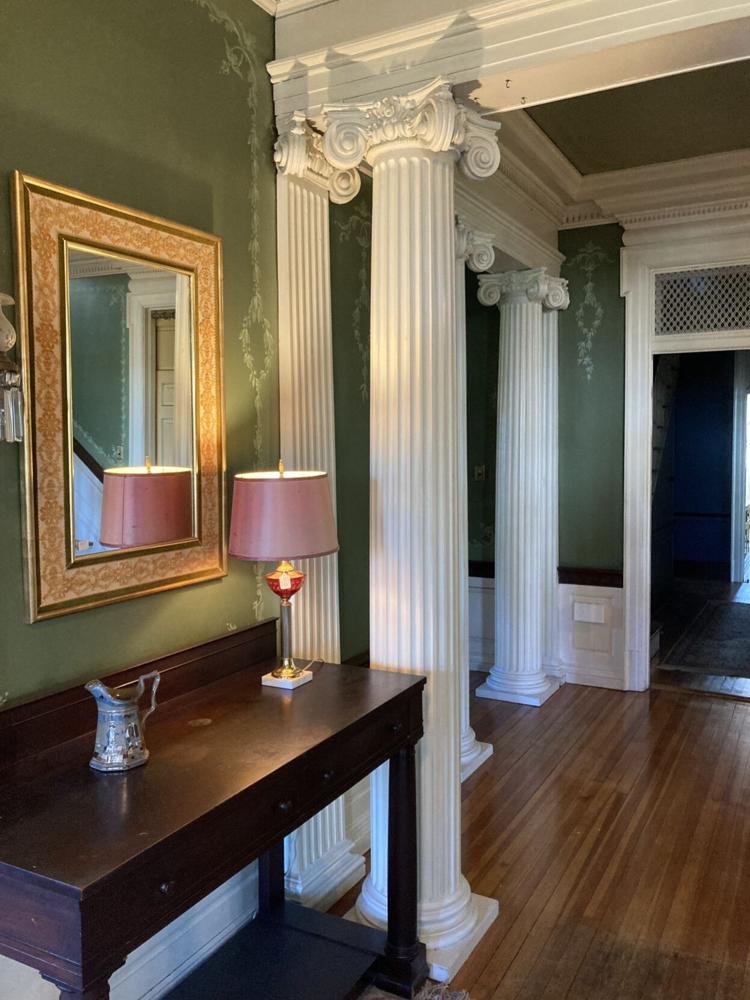 IMG_2901.jpg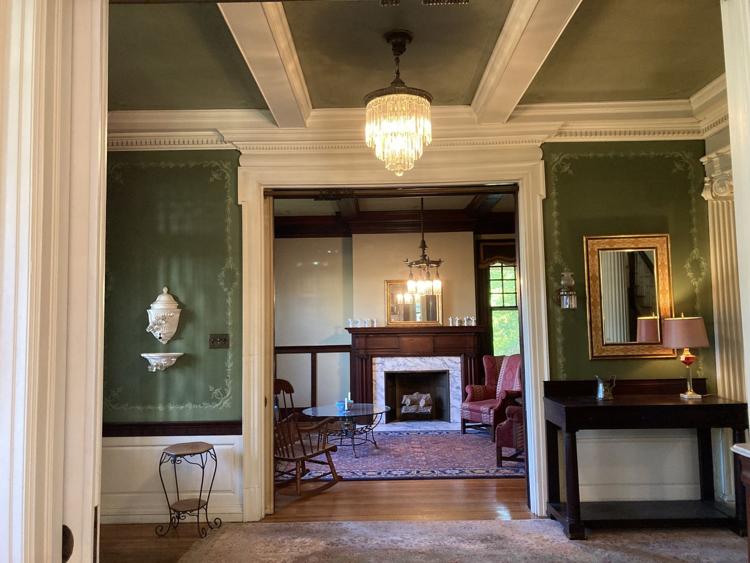 IMG_2900.jpg
IMG_2898.jpg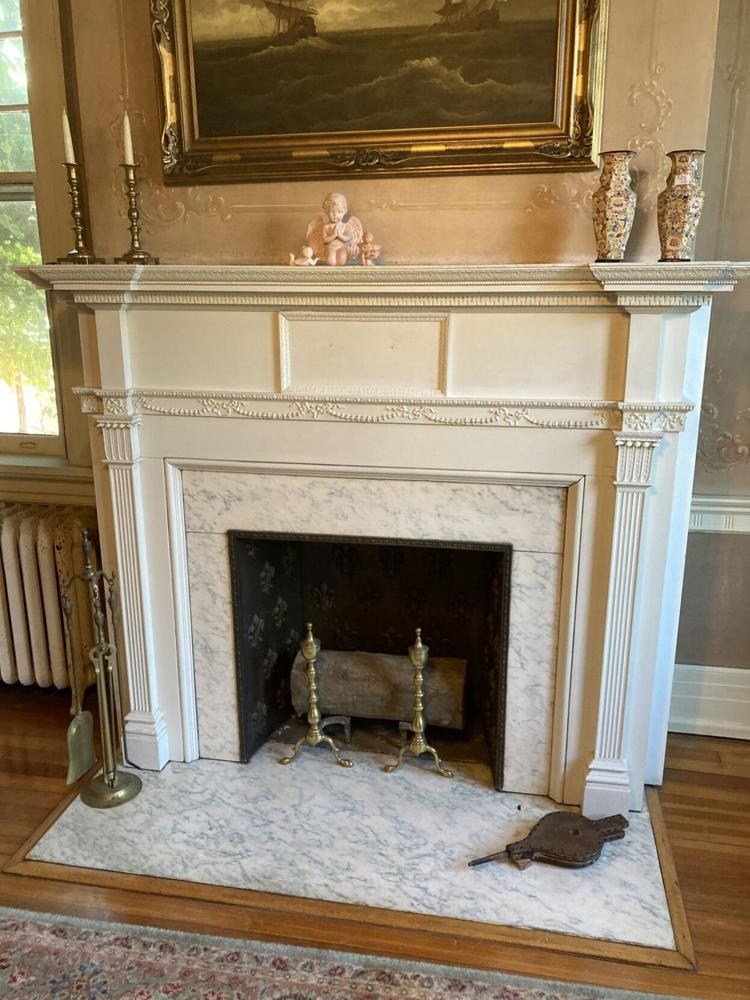 IMG_2895.jpg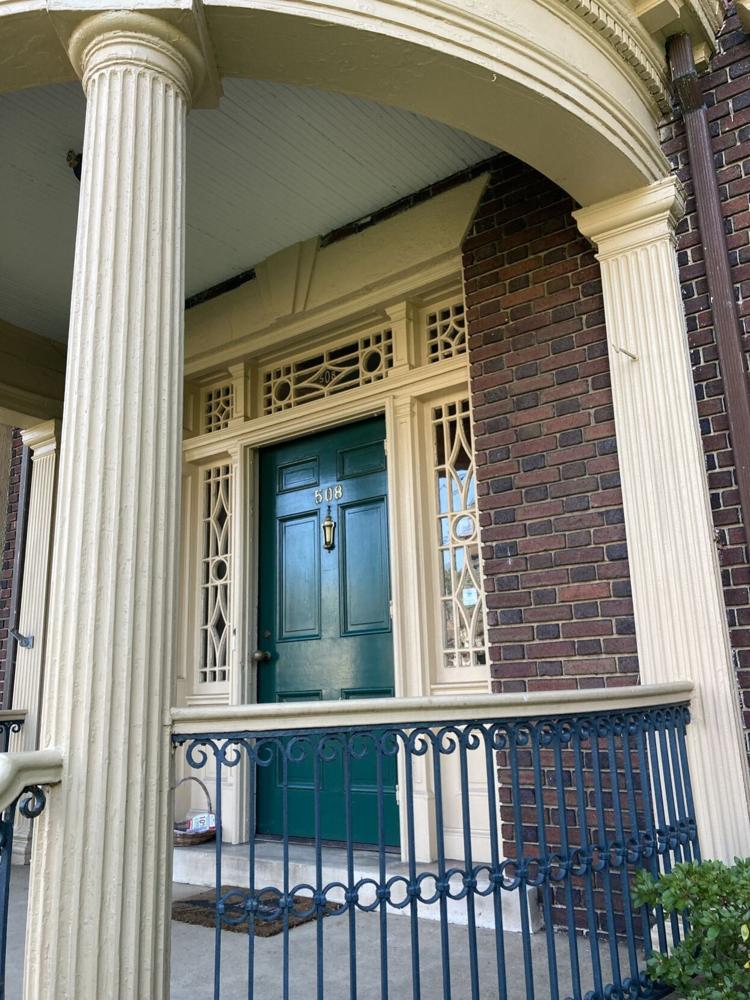 IMG_2893.jpg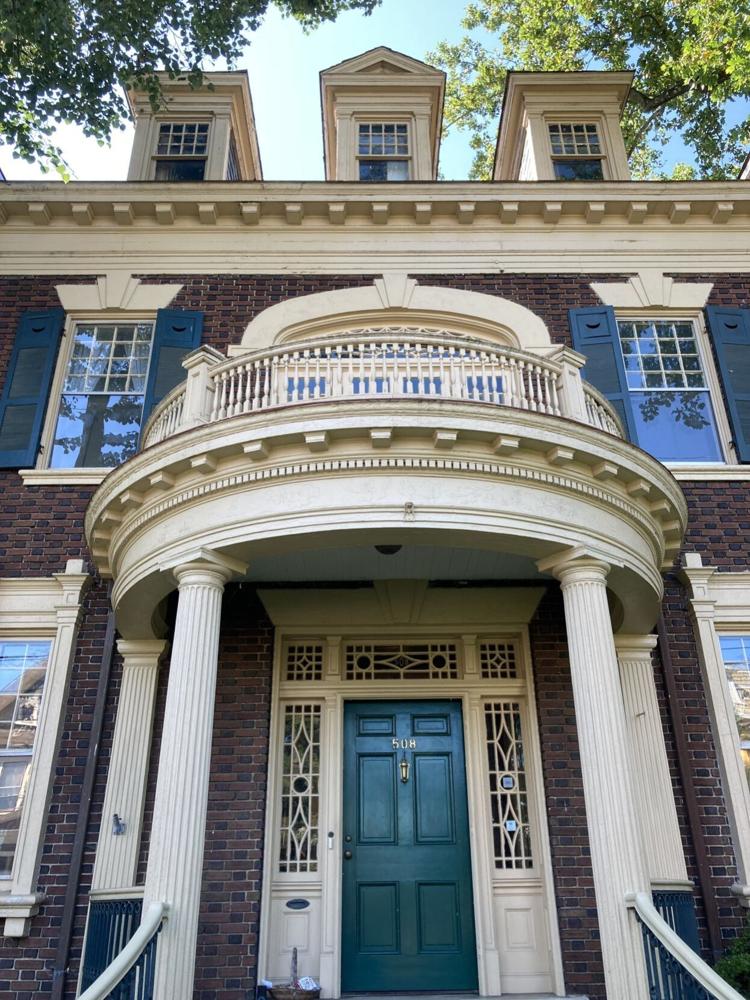 IMG_2891.jpg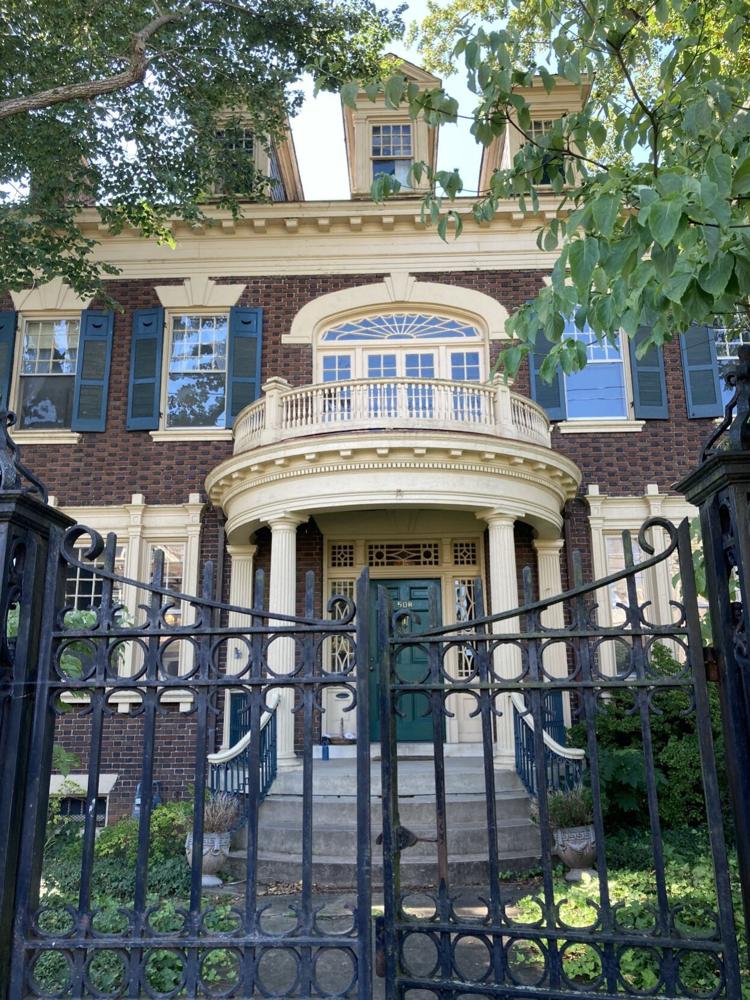 -- Hide gallery titles -- Newsadvance
Sidener is the special publications editor for The News & Advance. Reach her at (434) 385-5539.
Get local news delivered to your inbox!
Subscribe to our Daily Headlines newsletter.