Surrounded by empty bleachers and her closest family members, Alexis McQuaid walked across a stage set on the Brookville High School track to become the third of her siblings to graduate from the school.
Her graduation story, though, will be completely different from that of her older sisters.
Like many other public school divisions in the Lynchburg area, Campbell County Public Schools opted not to hold its large, in-person graduation ceremony as originally planned after large group gatherings were discouraged because of the COVID-19 pandemic. So McQuaid, and the rest of the Campbell County Class of 2020, are participating in individual ceremonies with their families and school staff this week. Brookville and Rustburg high schools held ceremonies all day Wednesday.
Cars covered in balloons, streamers and congratulatory messages made their way to the schools' football fields, where "Pomp and Circumstance" was playing over the speakers. In groups of 10, Brookville seniors and their families drove onto the school's track where they were able to one at a time get out of their cars as their senior walked across the stage to receive their diploma. 
Rustburg High School seniors walked across the school's football field, stopping for photos along the way, until they met Principal Amy Hale on stage. "Class of 2020" was spray-painted on the football field and teacher-made congratulatory signs hung from the stands. Cheers from family members and school staff filled the otherwise empty stadiums.
It was different, but McQuaid said she doesn't mind. She's excited to tell her story.
"It's kind of cool," McQuaid said. "When I'm older and people ask me about my graduation experience, I'll have a completely different experience than what other people have had."
Graduation day has turned into graduation week for Campbell County's four high schools.
Rustburg's ceremonies began Monday and wrapped up Wednesday afternoon, while Brookville's began Tuesday and will continue through Thursday. Altavista Combined School seniors will graduate Thursday and Friday, and William Campbell High School will hold its ceremonies Saturday on campus.
Hale said the most difficult part of this year's graduation season has been not being able to give congratulatory hugs and handshakes to students as she passes them their diploma.
"As a principal, I know graduation is super, super important," Hale said. "I've seen what these past four years have looked like for these kids and what it took for them to get here. I've really enjoyed getting to spend several minutes with each graduate."
Brandon Cook, math teacher at Brookville, said Wednesday was full of excitement from students and their families.
"They went from thinking there would be no graduation, to thinking it might be virtual, to then getting this really cool, personal graduation experience," Cook said. "Parents have really seemed to enjoy getting to play a bigger role in the ceremony, too."
Personal finance teacher Debbie Lester was one of many Brookville faculty members welcoming students to the school Wednesday. Staff encouraged those in the cars to beep their horns and cheer as they made their way around. At 80 individual gradations a day, Lester said it's been all hands on deck. 
"We've missed our kids," Lester said. "We all wanted to be a part of this day with them."
Brookville staff traded their graduation gowns for maroon and gold T-shirts and distributed Popsicles in an attempt to beat Wednesday's over 90-degree heat. 
Hale said many parents and students have enjoyed the intimacy of the ceremonies. She said one parent even commented that they would never get this much face-to-face time with Hale on a traditional graduation day.
Hale said she was excited to hold the ceremonies on the school's football field rather than in the Vines Center at Liberty University as they have in the past, because students have been asking for an on-campus ceremony for years.
"Hopefully that made this even more special for them," Hale said. "They deserve it."
While she said it was a joyful day, McQuaid also said she was disappointed to not be able to share this with her friends and fellow graduates.
"It's been really nice to have my family be part of this day, I just miss my friends," McQuaid said.
McQuaid's mother, Crystal Henderson, said she commends the school and county for coming up with this unique graduation experience for the students. 
"I'm glad they did this," Henderson said. "It's been exciting. It's different, but I think they really encompassed everything that they could do for the kids and [have] given them all they can to make it really special."
Several Brookville teachers and staff members said they would like to see the school incorporate some of the elements of this year's ceremonies in future ceremonies.
"The personalization is just unmatched and so, so fun," Lester said. 
Rustburg High School 01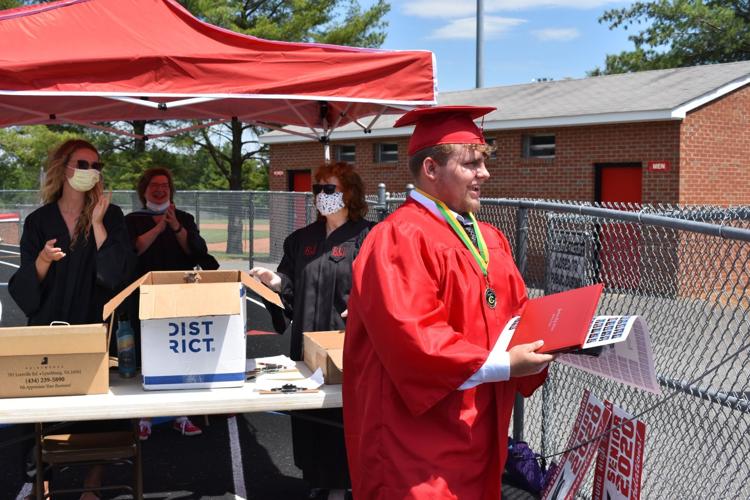 Rustburg High School 02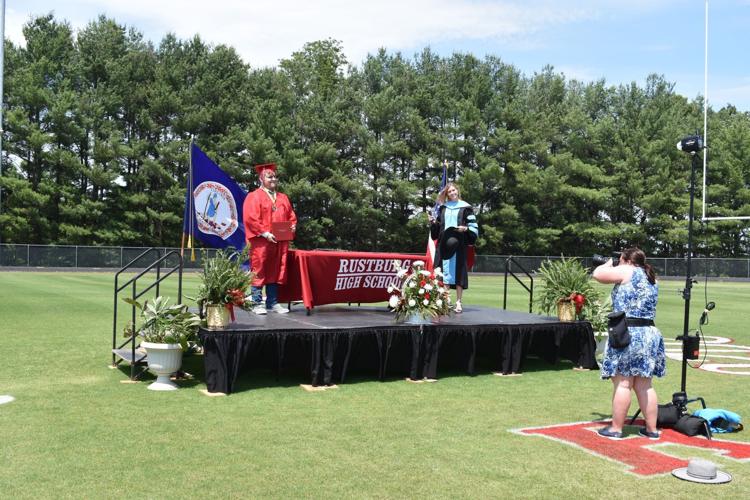 Brookville High School 09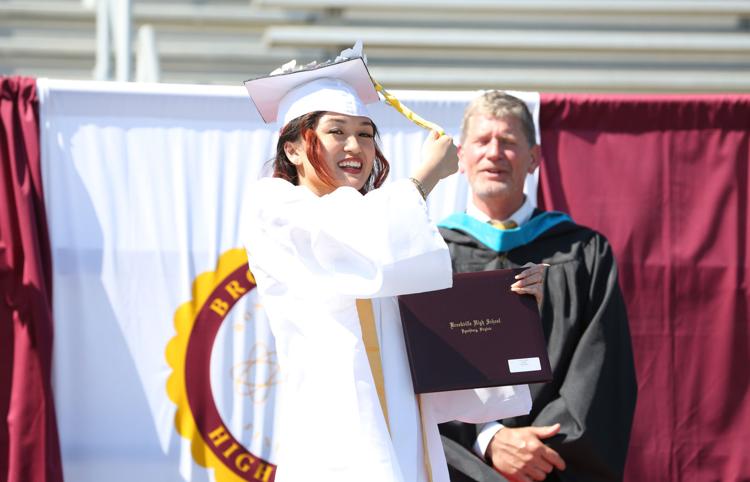 Brookville High School 04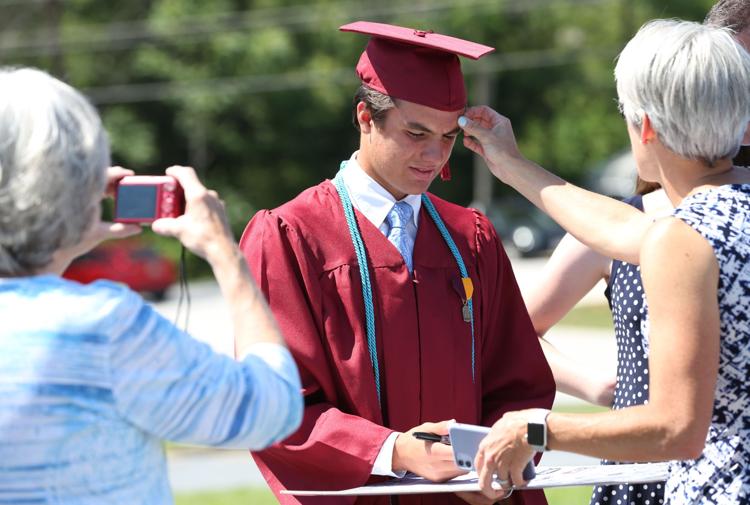 Brookville High School 02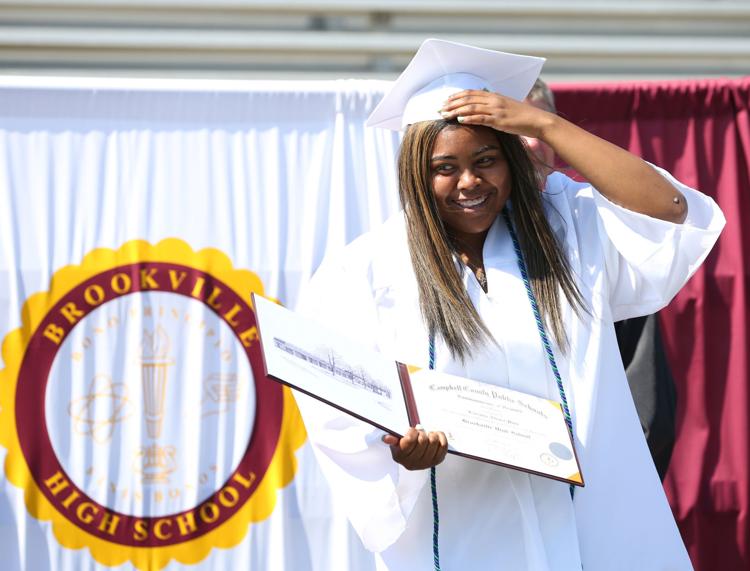 Brookville High School 01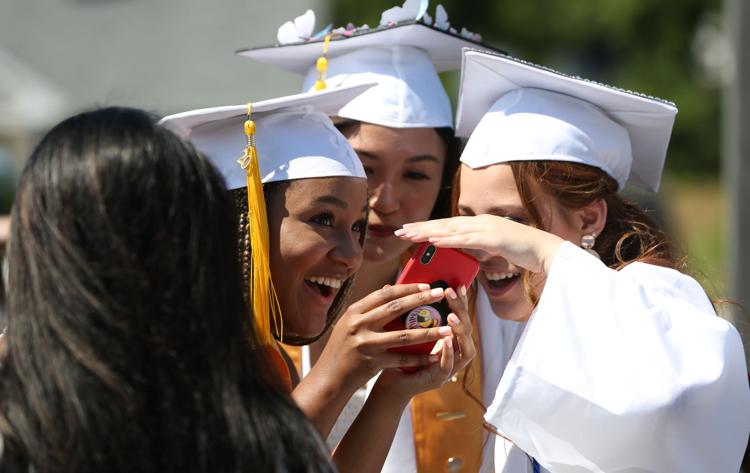 Brookville High School 06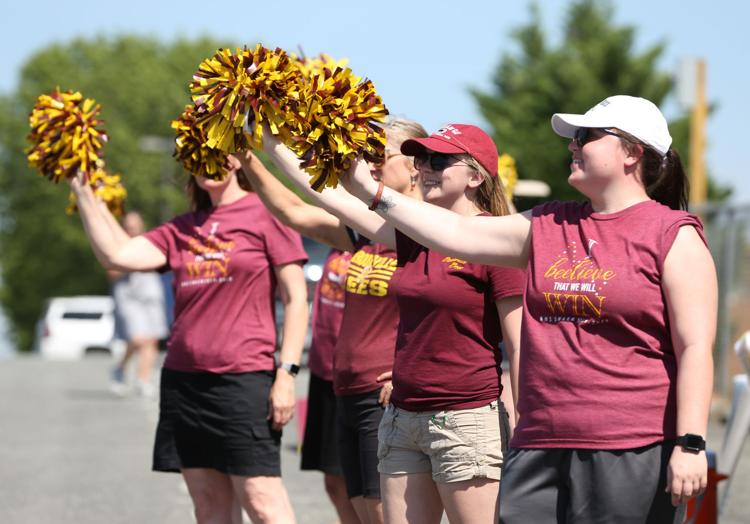 Brookville High School 05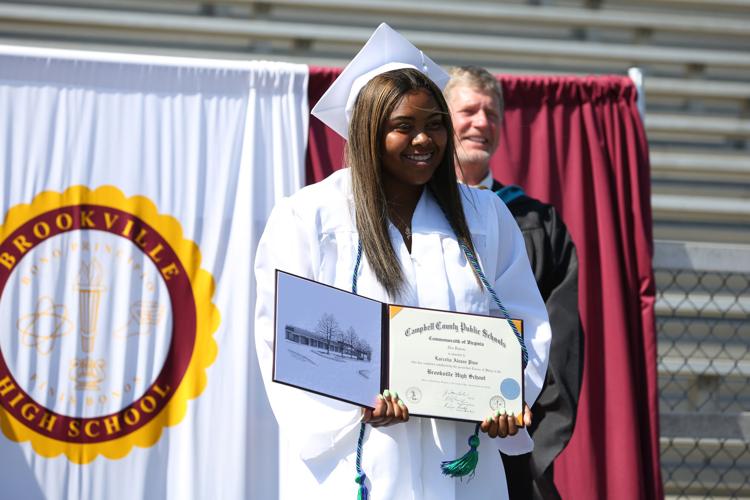 Brookville High School 08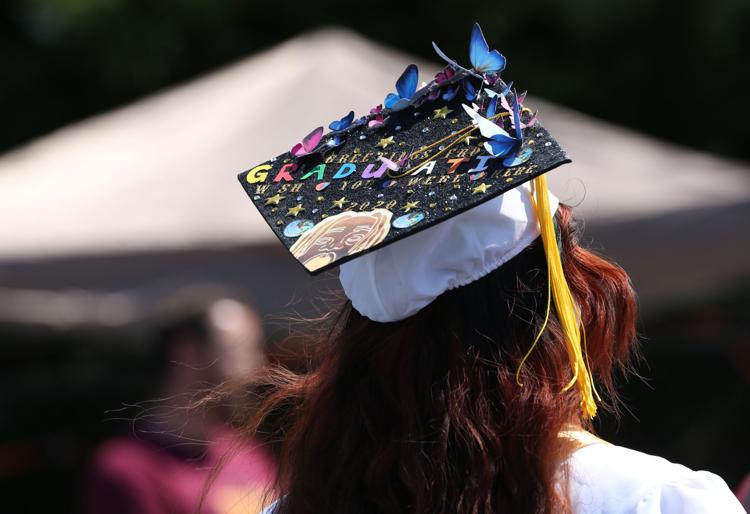 Brookville High School 03
Brookville High School 07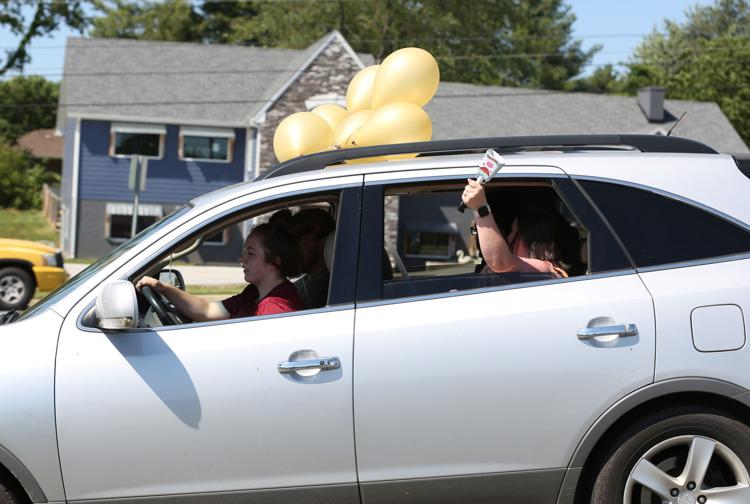 -- Hide gallery titles -- Newsadvance
Jamey Cross covers education. Reach her at (434) 385-5532.
Concerned about COVID-19?
Sign up now to get the most recent coronavirus headlines and other important local and national news sent to your email inbox daily.