A staple of the Woodruff's Store: Café and Pie Shop, Mary Woodruff was honored posthumously last week by two resolutions from the Virginia Senate and the House of Delegates.
Known for her welcoming presence and greeting customers with words of wisdom, hymns or just delightful conversation, Woodruff died in May at age 104.
On Oct. 20, Delegates Ronnie Campbell and Wendell Walker, along with state Sen. Mark Peake, presented resolutions at the shop honoring the face of the store.
"Whereas, in 1952, Mary Woodruff and her husband, James, opened Woodruff's Store in Monroe, proudly serving the community's fuel and other needs for more than 30 years," the resolution reads.
"Whereas after Mary Woodruff's daughter Angela reincarnated the store as Woodruff's Pies in 1998, Mary Woodruff remained a fixture in the store, greeting guests with stories and hymns well past her 100th birthday," the resolution continued.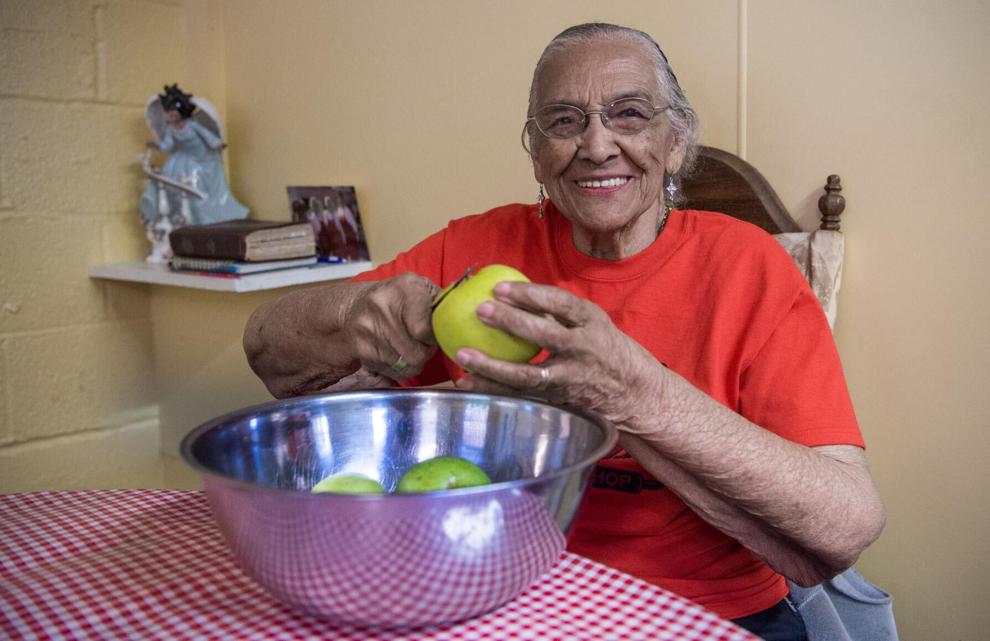 In the years since reopening in 1998, the store located off Virginia 130 in Amherst County, and Mary Woodruff herself, gained national attention.
Journalist Al Roker paid a visit to the shop in February 2020, featuring the shop on NBC's "Today," gave rave reviews of the pie, and his time spent with Woodruff as well.
The store now operates Wednesdays through Saturdays. Saturdays are the busiest; the shop typically sells about 80 pies in a day. Citizens of Amherst County and the surrounding areas will stop by for lunch and then enjoy a slice — or an entire pie, depending on one's appetite.
The store also is a pit stop for travelers. This was true Oct. 20, as a couple traveling through from Northern Virginia stopped in the shop while the ceremony was going on to grab lunch and enjoy a slice of the iconic pie.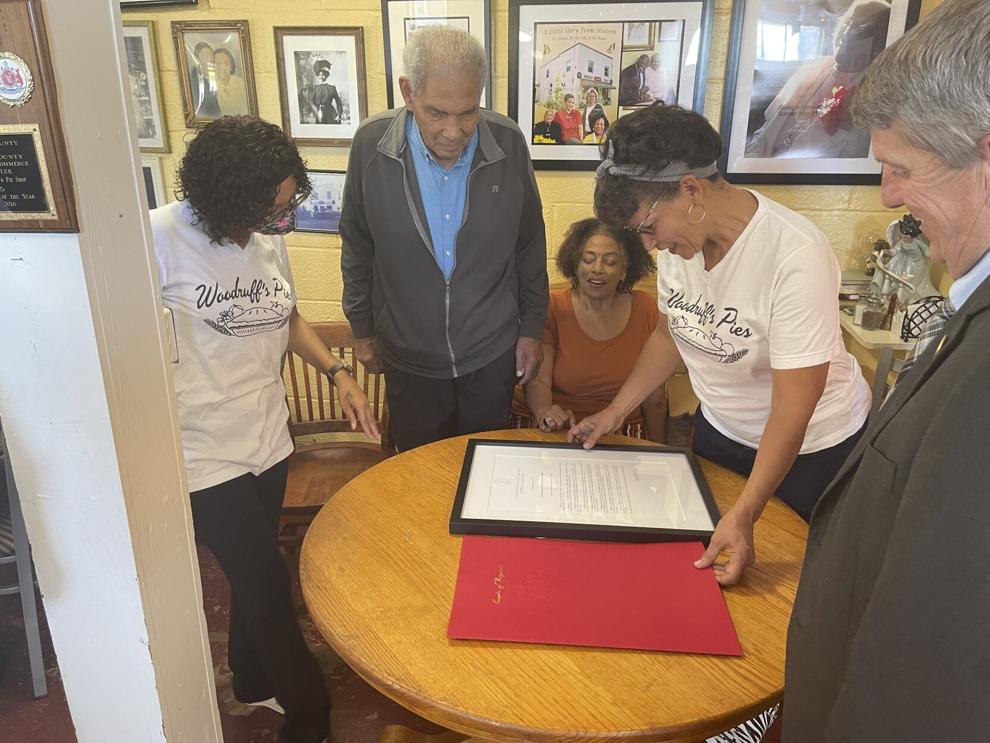 "I'll say, when I put mine in for the Senate ..." Sen. Peake said about putting in for his resolution for the shop, "a Democratic senator that lives in Bath County said, 'Is that the lady who makes all the pies?' And I said, 'Yes it is,' and he said, 'Well, can I sign on to that as well?'"
"So that shows you that both Republicans and Democrats know good food," Peake said.