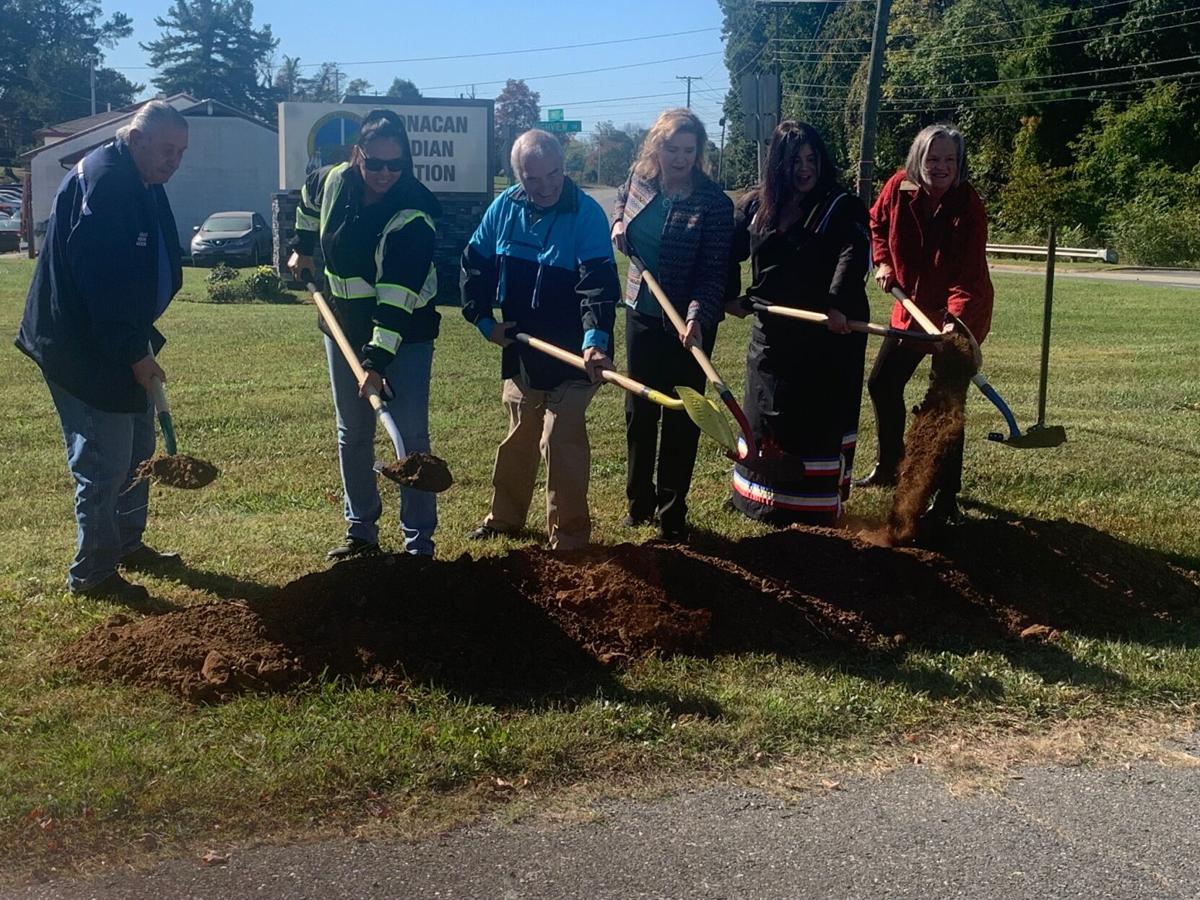 Hugs, laughter and fellowship permeated the grounds of the Monacan Indian Nation's headquarters Wednesday as more than 50 people gathered to celebrate the Amherst County-based tribe's groundbreaking of a new health clinic. 
The 13,000-square-foot facility is planned for the tribe's 6-acre complex on Highview Drive at the intersection of U.S. 29 Business and Dixie Airport Road. Chief Kenneth Branham said the new facility will be built in the parking lot where two buildings that housed a barbershop and another aquatic-centered business will be demolished. 
It will have a drive-through pharmacy and a range of services including dental, vision, hearing, behavioral health and others, Branham said. 
"Any kind of medical situation they would be able to treat, just about," he said.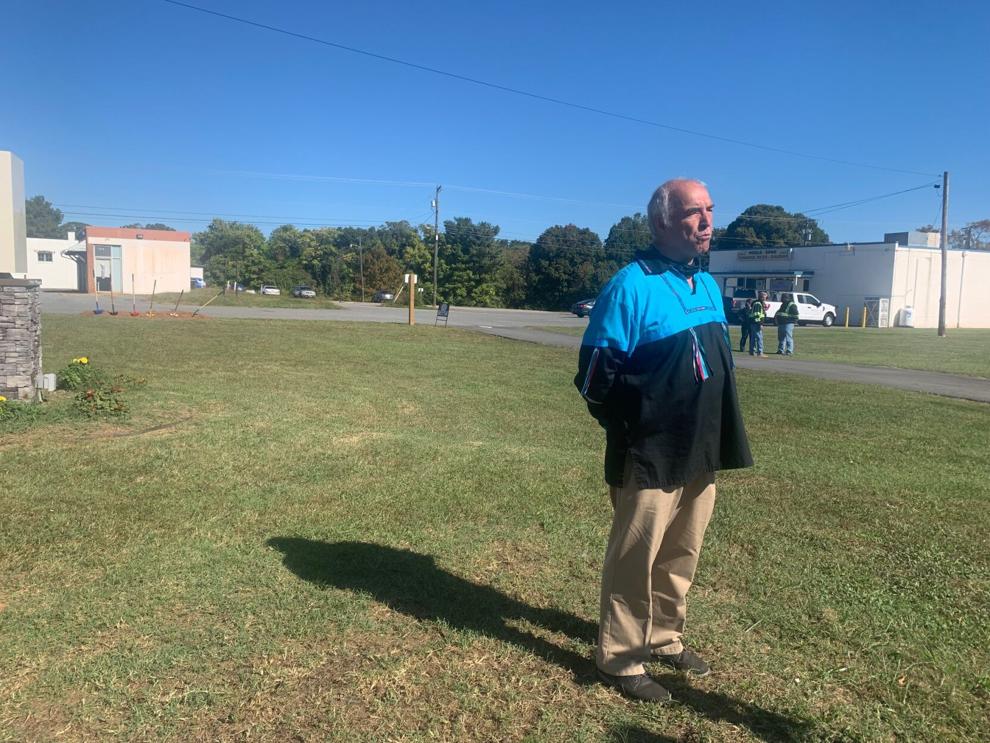 The 68-year-old said when he was growing up in Amherst getting into public school was a fight and the county has come a long way in embracing the tribe. The Monacans achieving federal recognition in early 2018 opened up a wealth of opportunities. 
"This is something we've dreamed about for many, many years," Branham said. "Frankly, I didn't think I'd live long enough to see it... it will bring health care to our people, not just the ones living in Amherst County and Virginia."  
Adrian Compton, tribal administrator, said the groundbreaking is a historical day as the health center will be the first tribal clinic of its kind for Native American tribe members in the state. It will offer free health care to anyone in the country who is a member of a federally recognized Native American tribe, he said. 
Branham said a similar clinic is planned in the Richmond area. The Amherst County clinic also will have meeting rooms for programs and provide medical transportation for those who need it, Compton said. 
"It's a $10 million project that we have fully funded ourselves and we're very proud of what we've done here. This will be the biggest [tribal clinic] this side of the James River."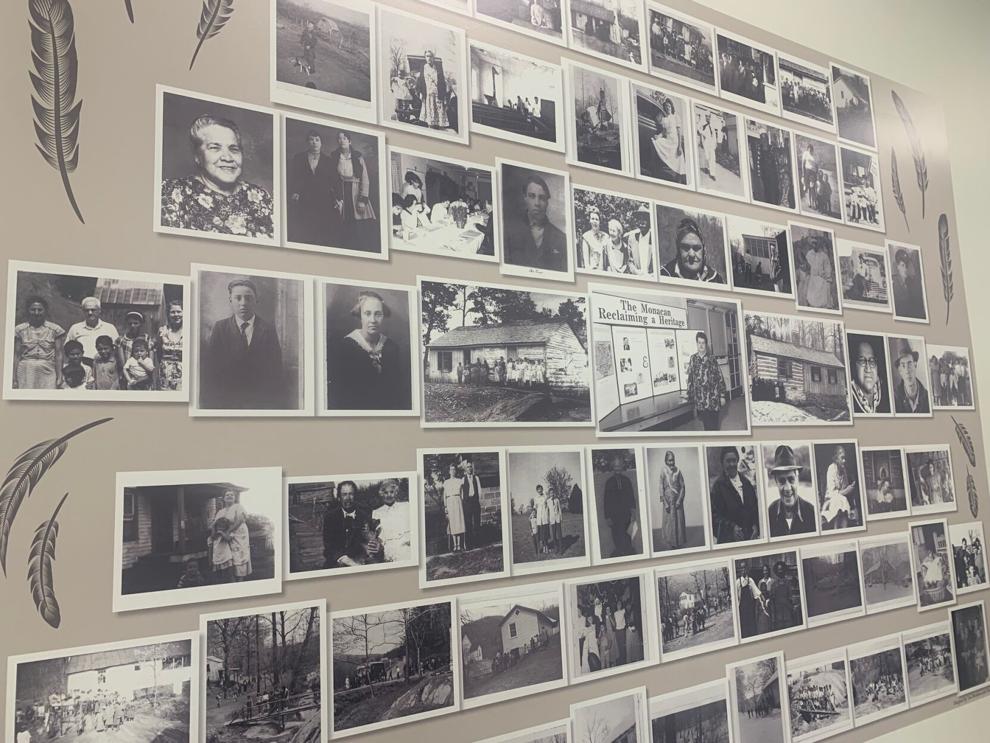 Compton said Monacan tribe members have asked for medical services for years and credited the help of Indian Health Services and U.S. Sen. Tim Kaine, D-Va., and U.S. Sen. Mark Warner, D-Va., for the project coming along. Branham said the hope is to have the structure built and in service by no later than November 2022. 
Branham said he knows many in the tribe who do not like to go to doctors they don't know and this will help them find medical services they are comfortable with. It also will bring more than 20 high-paying jobs to the county and Indian Health Services will recruit those employees. 
"It's a big economic boost to Amherst County," Branham said. "We're going to get the best people available." 
While the clinic is tribe-focused, Branham said the hope it is to "turn this into something that anybody in the community can be proud of." 
Compton said some tribe members have never been to a doctor or dentist.
"The Monacan people have been underserved for centuries in this area," he said. 
When he joined the Monacan tribe's staff it only employed two people and that number has grown to nine, he said. By next year the tribe plans to have 20 people on staff, he said.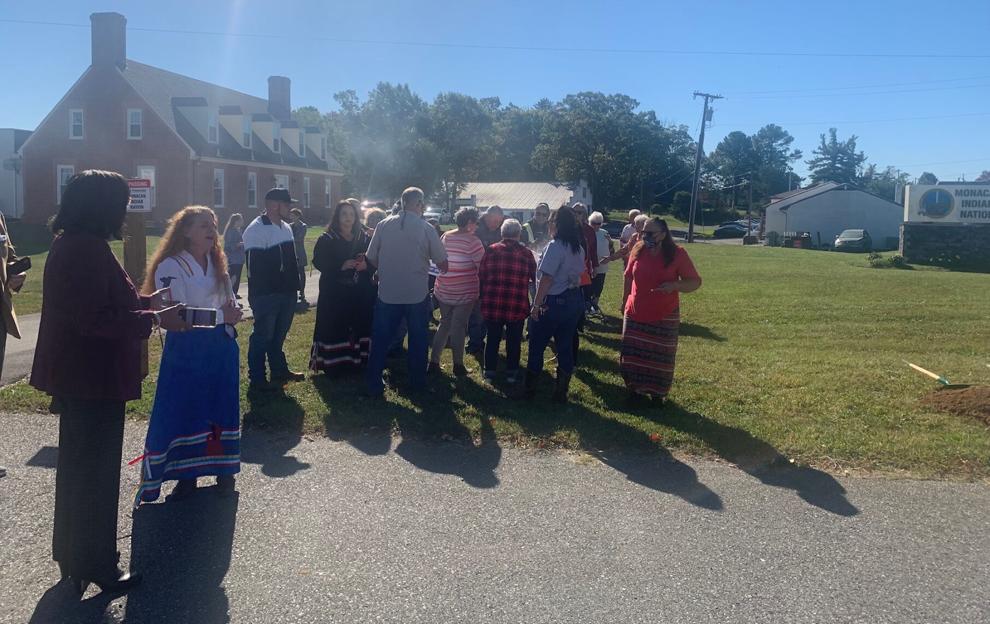 The tribe also is planning a new senior center on the campus, just less than 12,000 square feet, which will have entertainment, daily hot meals, a small gymnasium and nursing tables for those age 60 and older, he said.
Branham said the health clinic is a benefit to the area in difficult times and was in the works prior to the COVID-19 pandemic. 
"I get choked up thinking about it," Branham said of the clinic and other endeavors the tribe is working on. "This is definitely something I wished for."