Note: Michael Paul Williams is a Pulitzer Prize-winning columnist at the Richmond Times-Dispatch in Virginia. This column was written for the 9/11 commemorative section published in this weekend's newspaper.
---
On this day 20 years ago, Democrats and Republicans gathered in grief and resolve on the steps of the U.S. Capitol.
"When people perpetrate acts against this country, we as a Congress and as a government stand united, and we stand together," said House Speaker Dennis Hastert, moments before the group burst into a spontaneous singing of "God Bless America."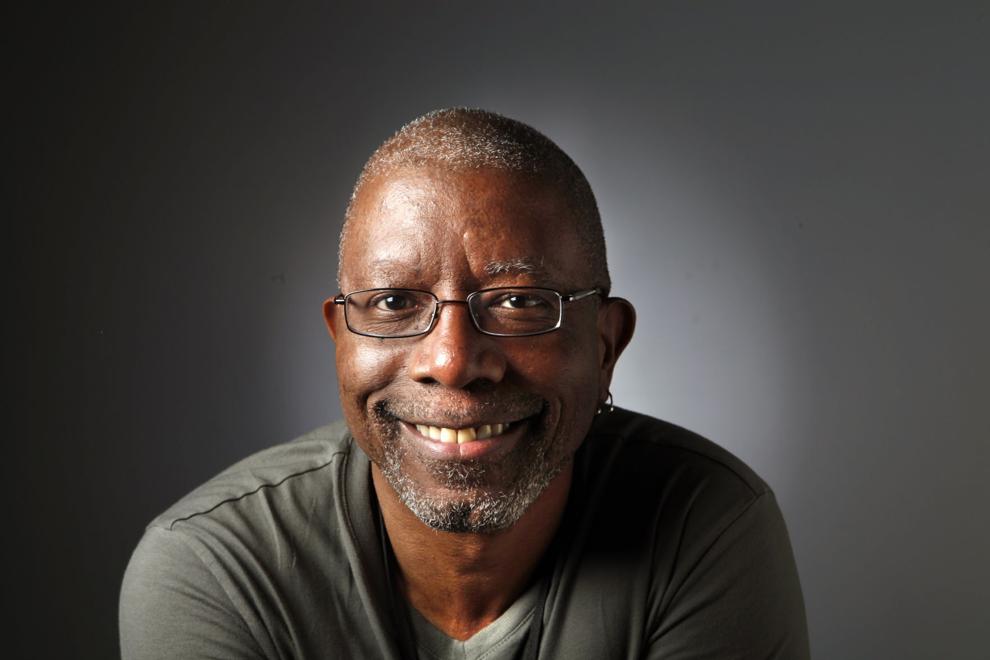 It was a show of unity for a traumatized nation, desperate for solace in the aftermath of an unimaginable attack.
Now, we're splintered in ways we never would have predicted. The terrorism we feared from outside our nation is being birthed, bred and fed from within. Our country, which withstood a multi-pronged assault plotted by Osama bin Laden, staggers today from self-inflicted wounds.
As we pause today to reflect upon the loss of life and our sense of impregnability, it's time to re-establish our sense of collective purpose. 
We will never forget the nightmare of airplanes flying into the World Trade Center, or those towers disintegrating before our eyes; the scorched Pentagon; the passenger heroism on Flight 93, which crashed in Shanksville, Pennsylvania, before its hijackers could plow the plane into the U.S. Capitol; or the grounding of passenger planes throughout the United States, even as President George W. Bush, en route to Washington from Florida, remained airborne on Air Force One during the uncertain hours after the attack.
But we cannot let these harrowing memories, and the manipulation of new fears, goad us into furthering the terrorists' cause of bringing this nation down. Unity and resolve must triumph over the scare tactics and lies that our adversaries — foreign and domestic — weaponize to divide us.
Shortly after Sept. 11, a classic American battle came to the fore, as our better angels grappled with our inner demons.
"In fighting against bad things, we can't forget what we're fighting for," said Mary Bauer, executive director of the American Civil Liberties Union of Virginia. 
For Jason Mollica, a professor in the School of Communication at American University in Washington, the impact of the attack hit close: He lost two cousins at the World Trade Center. A family friend — a Port Authority officer — rushed into a twin tower to help people and never came out.
"Obviously, it brought people together," he said of the attack, which took place months after the contentious outcome of the presidential contest between George W. Bush and Al Gore. "Unfortunately, I think we're more divided than we were, even prior to 9/11.
"I'm not sure if we'll ever get back to that point of feeling that pride in coming together — of making sure that as a nation we are one."
A common refrain about the people who'd terrorized our nation from without was, They hate our freedom. And then we proceeded to chisel away at those freedoms from within. 
We embraced policies — such as the mass surveillance of U.S. citizens under the Patriot Act and the torture of mostly Muslim and Arab detainees at Guantanamo Bay — that are anathema to what our nation professes to stand for.
"We have a history as a nation of reacting to tragedy and bad things that happen by cracking down on civil liberties in really terrible ways," Bauer said, citing the Palmer Raids to capture and deport suspected leftists, anarchists and communists after World War I; the incarceration of people of Japanese descent, including U.S. citizens, in internment camps during World War II; and government spying on U.S. citizens during the Red Scare of the 1950s. "And I see 9/11 in that same way," she said, citing a "huge surge" in discrimination against American Muslims.   
In the aftermath of the attack, we launched wars in Iraq and Afghanistan. The Iraqi invasion, in search of illusory weapons of mass destruction, destabilized the region, bolstered Iran and gave rise to the Islamic State. And Afghanistan, with the withdrawal of U.S. military support, has again fallen under the control of the Taliban, leaving our Afghan allies and that nation's women mired in uncertainty.  
The failure of those protracted wars is a defining aspect of the post-9/11 era, said Angus Kress Gillespie, a professor in the American Studies Department at Rutgers University in New Brunswick, N.J.
"We got used to the idea of a forever war," Gillespie said. "And as it turns out, I believe both were not winnable. The real victor in Iraq was Iran. And apparently, the real victor in Afghanistan is the Taliban. And so the takeaway I see is we cannot be the policeman of the world; that we have to give up on imperialism and militarism." 
Meanwhile, our lives changed in ways big and small.  
Mollica cites the acceleration of a cultural shift: the dominance of the 24-hour news cycle on television. News cameras remained trained on ground zero. Mollica, who lived in South Jersey at the time, left his TV on all night after the attack.    
Our nation created a huge new bureaucracy, the Department of Homeland Security, and its offshoot, the Transportation Security Administration. Air travel would never be the same, with longer lines and more inconvenience. The heightened vigilance at airport checkpoints — down to the 3.4 ounce limit on liquid containers we are allowed to carry — is a constant reminder of the day those planes were hijacked and crashed.
Gillespie supports TSA efforts to keep weapons off airplanes as "common-sense reform." But he laments the more negative impulses stemming from 9/11. 
"I think there is this hostility toward all Arab Muslims, and that's not a good thing," he said. "Another bad thing is there's this crackdown on immigration, with the suspicion that anybody who's coming to the United States is a potential terrorist."
Indeed, other than the victims, survivors and first responders of 9/11, no one has borne the brunt of 9/11 more heavily than American Muslims.
"We went through some challenging times," said Imad Damaj, outreach chair for the Islamic Center of Virginia.  But he has also experienced support and interfaith relationship building. "So while I acknowledge it was a challenging 20 years — and still is to a certain extent — I'm also very hopeful that we as a nation are going to think of ourselves as one community, connected to each other." 
Damaj, a native of Lebanon, sees this day as a time for the survivors to remember loved ones; for community and national remembrance; and to recapture the unity we felt after the attack. "We need to bring back that spirit, together."
That's no easy task in a nation that can't find the capacity to unite against a deadly virus. 
The once all-encompassing threat of Islamist terror is now overshadowed by the homegrown terror of white supremacists. Democracy is reeling from a toxic brew of rage, paranoia and pandemic-induced isolation. On the same steps where congresspersons consoled a nation in shock, a violent mob stormed the U.S. Capitol, intent on overturning the results of a presidential election.
During times of adversity, we discover who we are. This is that moment. 
Ultimately, I believe optimism will triumph over cynicism, and that our nation's eloquent blueprint will someday be realized. Striving to make America's grandest aspirations real is the highest expression of patriotism.
We can't make America great if we lack a consensus on what it means to be an American. We must rally against the enemy within that has turned us against each other.  
What better time for us to start than now?
On this solemn day, we honor the victims by teaching our children how we were attacked, how we answered, and the lessons we should draw from our response. We recapture the compassion and valor in that response, but cast the hate and bigotry aside. We create a fairer, more equitable America — a nation whose ideals are worth protecting and perfecting. 
We are only as great as the least of us. And we stand tallest when we stand together. 
Michael Paul Williams is a Pulitzer Prize-winning columnist from Lee Enterprises' Richmond Times-Dispatch in Virginia. He can be reached at mwilliams@timesdispatch.com.