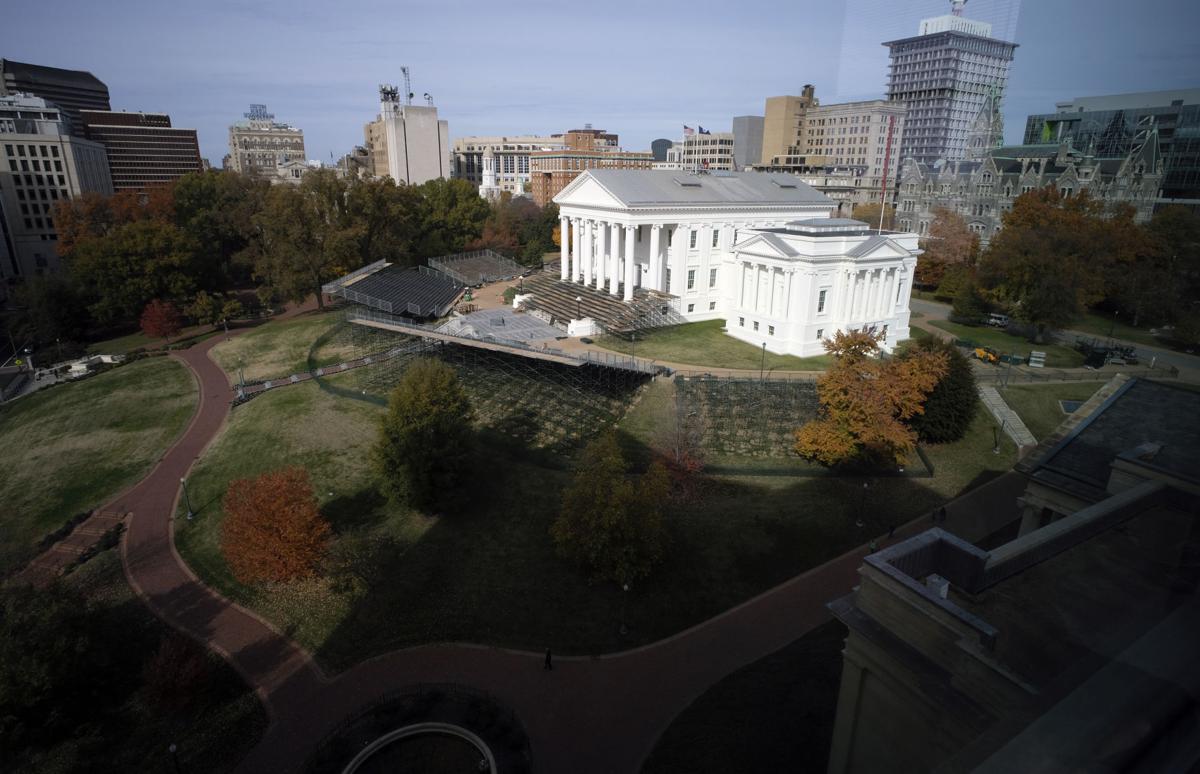 Virginia Democrats hoping to defend and expand their control in the Virginia House of Delegates this fall have on the whole far more cash than their Republican counterparts, campaign filings show.
Overall, Democrats defending or challenging in a House contest have $10.1 million in spending cash heading into the fall, nearly double the $5.2 million Republican candidates have in their coffers, according to an analysis of the filings by the Virginia Public Access Project. That includes more than $2 million held by the top three Democrats in the House, who are not in competitive races.
Meantime, in the race for governor, Democrat Terry McAuliffe outraised Republican Glenn Youngkin between May 28 and June 30, and had far more cash on hand than the Republican through the end of June.
McAuliffe and Youngkin had combined to raise $40 million through June, far outpacing fundraising records in gubernatorial contests in the state going back two decades, according to an analysis by VPAP. The previous record at this stage of a campaign was the combined $17.7 million that Democrat Tim Kaine and Republican Jerry Kilgore had raised in 2005.
House of Delegates
Democrats are defending a 10-seat edge in the House, where candidates are being bolstered by fundraising from their respective parties. Republicans, through various committees, raised a combined $943,000 between April and June. Democrats, by contrast, raised a combined $3.7 million.
If Democrats hold onto power in the House, McAuliffe, who served as governor from 2014 to 2018, could come back to the Executive Mansion with much more power than he had last time, when Republicans controlled one or both chambers. Conversely, if Youngkin becomes the first Republican elected governor since 2009 and if Democrats retain control of the House, Democrats in the legislature could block much of his legislative agenda.
Youngkin, a former private equity executive with significant personal wealth, promised to prop up Republican candidates through a new political committee as part of his pitch in the GOP nominating contest.
Youngkin has so far funneled $400,000 to his Virginia Wins PAC. Between April and June, the committee doled out $144,000 to 42 state and local GOP candidates.
McAuliffe hasn't made direct contributions to House races, but a spokesman said the campaign is actively working with the party and House leadership to prop up its candidates. McAuliffe has in recent years been a key fundraiser for state Democrats, who credit him with helping flip the House in 2019.
Governor's race
McAuliffe raised $7.5 million during the reporting period to Youngkin's $3.6 million. McAuliffe ended the reporting period with $9 million in cash on hand, compared with Youngkin's $2.6 million.
Youngkin's personal wealth, which he readily spent vying for the GOP nomination, could readily boost him. Youngkin already has loaned his campaign $12 million. He did not add to that total during the most recent reporting period.
Both candidates benefited from support from their national party allies. McAuliffe received $2 million from the political spending arm of the Democratic Governors Association, while Youngkin received $500,000 from the Republican counterpart.
Coming into the period flush with cash, Youngkin outspent McAuliffe during the reporting period, with $5.2 million, compared with McAuliffe's $1.8 million.
(804) 649-6254
Twitter: @MelLeonor_