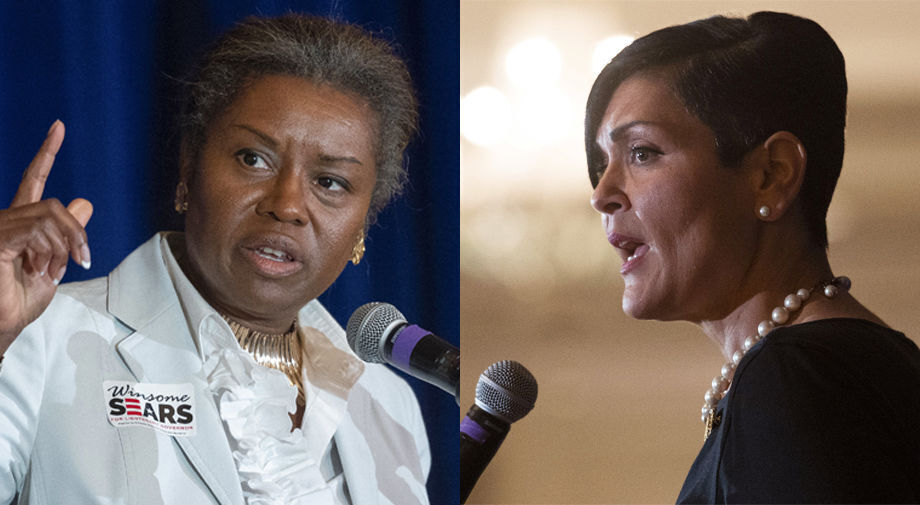 Winsome Sears, the Republican candidate for lieutenant governor, will not say whether she is vaccinated against COVID-19.
Sears, in an interview with CNN, declined to say, prompting criticism from Hala Ayala, the Democratic nominee.
Sears told CNN: "My life is very public. It's just the way it is. But I want to hold certain things close."
She and her campaign spokesman, Tucker Davis, did not respond to voicemails and a text message on Thursday.
Ayala, a delegate from Prince William County, said in a statement: "Real leadership is about leading by example. Real leadership is not being evasive and hiding from Virginians at a time when they need to hear from you most."
GOP gubernatorial nominee Glenn Youngkin has said he got the vaccine and encouraged others to get one as well.
Sears tweeted that she encourages people to get vaccinated, but no one should have to disclose that, "especially not to liberal hack reporters at CNN."
Among questions Sears didn't respond to for this story: What do you think your role is as a public-facing figure when it comes to talking about public health?
More than 13,000 people have died of COVID-19 in Virginia, according to the state health department.
Democrat Terry McAuliffe and Republican Glenn Youngkin are in a close contest to become the next governor of Virginia, according to a new Emerson College and Nexstar Media poll. 
In their second and final debate Tuesday Democrat Terry McAuliffe and Republican Glenn Youngkin offered competing visions for how to bring the pandemic to an end and grow the state's economy, but took similar positions on protecting LGBTQ students in public schools and agreed that the state will retain its right-to-work law.
Former President Donald Trump warned GOP gubernatorial nominee Glenn Youngkin on Thursday that he needs to fully embrace Trump's "MAGA movement" in order to beat Democrat Terry McAuliffe on Nov. 2.
(804) 649-6061
Twitter: @patrickmwilson