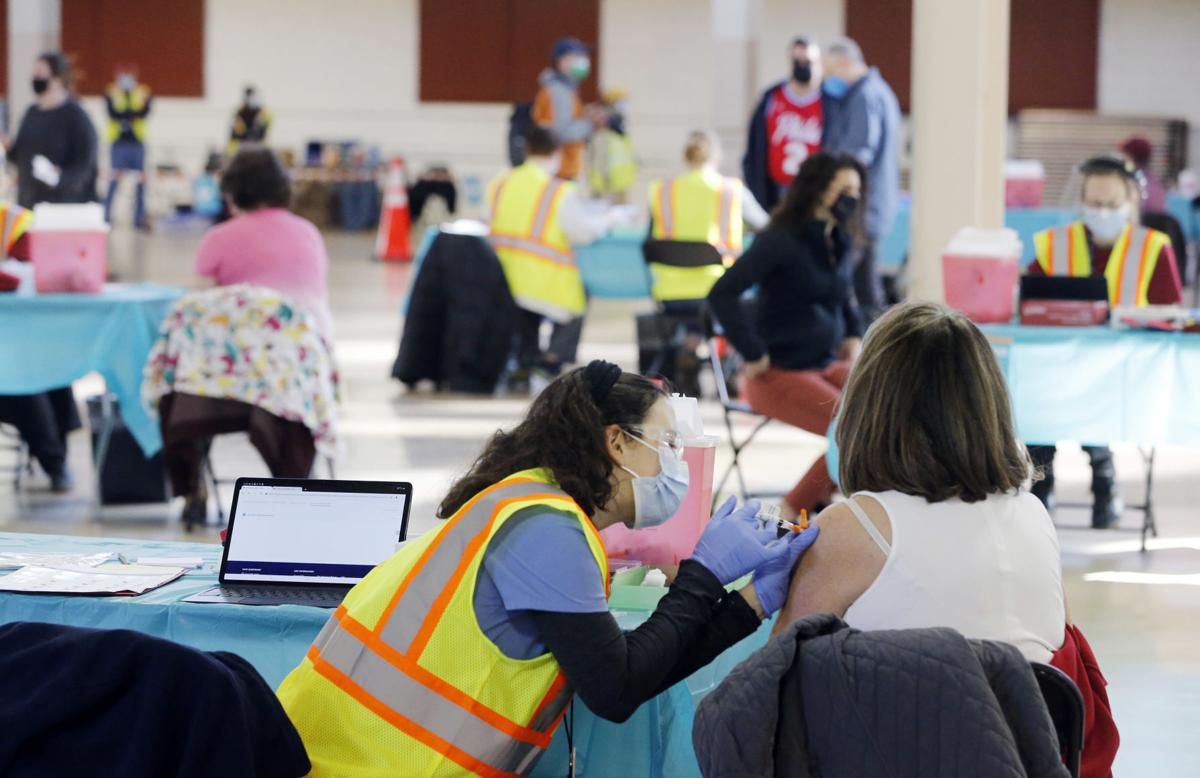 RICHMOND—Some universities across the country said they will require students to be vaccinated against COVID-19 before they arrive on campus for the fall semester. It's unclear if federal laws grant them that authority, and so far Virginia universities are taking a cautious approach.
At least 13 colleges have said they will require vaccines in the fall, including private schools Duke, Notre Dame and Cornell and public universities such as Rutgers. But some universities in Virginia said they don't believe the law allows them to mandate vaccines, even as more than 15,000 cases have occurred on Virginia campuses in the past year and colleges scramble to resume in-person activity in the fall.
Del. Mark Keam, D-Fairfax, the chair of the House's higher education subcommittee, said universities need to be given that authority to keep their communities safe.
"As a policymaker and as the parent of two college kids, I think it's important that schools are open with all the community on campus being vaccinated," he said.
Lisa M. Lee, a professor of public health at Virginia Tech, said mandating vaccines at universities is the ethical thing to do.
"I think the recent rise in cases among young people suggest it might be the right thing to do to mandate them, ethically and from a public health perspective," Lee said.
The question is, does the law allow it?
Federal law requires when a drug is under emergency use authorization, citizens must be given the option to accept or refuse the drug and be made aware of the possible consequences of refusing it. That terminology is unclear, Lee said. Legal experts disagree about the word "consequences" and whether those consequences can include being denied admission to a university.
Given some schools have jumped the gun, it's probable someone will file a lawsuit, putting the question in the hands of a judge, Lee said.
So far, two Virginia colleges have said they don't believe they have the authority to require immunization. Virginia Tech said in a statement last month it cannot require students to take the shot, but spokesman Mark Owczarski said Monday the university still is considering the issue.
"No decision about requiring a vaccine or not has been made, but we continue to follow and discuss the issue," he said.
Locally, no Lynchburg-area college or university has announced plans to require students and staff to receive the vaccine before the start of the fall semester.
The University of Lynchburg is "urging all within our community to be vaccinated," but is not mandating students or staff to be vaccinated at this point, according to Michael Jones, vice president for communications and marketing for the university. Jones said planning for the fall semester is ongoing, but the university will ask all students to show either proof of vaccination or a current negative COVID-19 test when they return for the fall semester in August.
"In all of our communications we are stressing the value of the vaccine and noting that those who are vaccinated will not be subject to quarantine should they come into contact with an individual who has tested positive," Jones said in an email Tuesday.
Brenda Edson, director of college relations at Randolph College, said the college's coronavirus task force has been discussing whether or not to require students to receive the COVID-19 vaccine, and should make a decision on the matter soon.
"However, this is a sensitive and complicated issue, especially since the vaccinations still only have emergency approval," Edson said in an email Tuesday. "While we are strongly encouraging all of our students, faculty and staff to get the vaccine, requiring them to do so creates a set of legal and ethical issues that must be weighed carefully."
Edson added the college's community has expressed a "strong interest" in receiving the vaccine, and the college has received reports of many students, faculty and staff that have chosen to receive the vaccine already. The college is planning for an in-person fall semester, but plans regarding mitigation strategies still are being determined.
Christopher Bryant, vice president of institutional advancement for Central Virginia Community College, said at this point, neither CVCC nor the Virginia Community College System has indicated plans to require students or staff to be vaccinated for the fall semester. After closing amid the COVID-19 pandemic in March 2020, CVCC offered mostly online classes during the past year, with few in-person labs. In the fall, CVCC plans to offer in-person, online and hybrid classes.
Bryant said the college has organized opportunities for staff and faculty who want to receive their vaccinations to do so, and will continue to. While the college is not involved in facilitating student vaccines, Bryant said they are encouraging students to get the vaccine when they are eligible.
Dana Poleski, director of media relations and content strategy for Sweet Briar College in Amherst County, said the college has not yet discussed making vaccine mandatory and is awaiting guidance from the Virginia Department of Health and the Virginia Department of Education. Poleski said over one third of the student body have started the vaccination process – over 130 students.
Liberty University did not respond to requests for information regarding vaccine requirements for the fall semester by the time of publication. As of last week, Liberty University does not list the COVID-19 vaccine under its lists of required or recommended vaccinations.
The Centers for Disease Control and Prevention has given its own guidance, saying whether state, local governments or employers require vaccination is a matter of state or other applicable law. But Virginia law isn't terribly clear on the issue, either.
Virginia law requires students at public universities to receive vaccines for diphtheria, tetanus, poliomyelitis, measles, mumps and rubella. It does not address whether universities can add their own mandates, leaving some gray area. But it does require students to furnish a "health history consistent with guidelines adopted by each institution's board of visitors."
The law could be read either way, to support or oppose vaccination mandates, said Carl Tobias, a University of Richmond law professor.
Keam questioned why emergency-use authorization isn't enough for universities to mandate vaccines. If government agencies are telling people the shots are safe and effective, why should universities need an extra stamp of approval?
Originally, drugs were given emergency-use authorization because health experts didn't know if the drug was effective, but trying it and taking a risk were better than nothing, Lee said.
In the case of the three COVID-19 vaccines tentatively approved in the U.S. — Pfizer, Moderna and Johnson & Johnson — the vaccines have proved safe and effective, and the companies likely will apply soon for full authorization, Lee added. However, administration of the Johnson & Johnson vaccine in Virginia has been suspended while reports of a rare blood clot issue are investigated.
But Lee cautioned no organization can mandate vaccine administration until enough supply is available, a point the country has not reached yet.
Keam urged Gov. Ralph Northam to take action, if necessary. A spokeswoman in the governor's office did not immediately respond to a request for comment.
Most governors in the country have a good deal of power to protect public health and, in Virginia, courts generally have allowed Northam's orders to remain in effect, Tobias said. Northam could consult the General Assembly about how to proceed and could suggest legislation, though there may not be enough time for that before the fall semester begins.
The Office of the Attorney General still is reviewing the matter, Keam said. A spokeswoman in the attorney general's office did not respond to an email Monday.
According to one survey by Maguire Associates, most prospective college students would enroll at a university that requires COVID-19 vaccines. The survey reports 85% of students would enroll and 79% of parents would send their student to a school that mandates immunizations.
But some states already are blocking their universities from doing so, Inside Higher Ed reports. Texas Gov. Greg Abbott signed an executive order that prevents universities that receive state funds from requiring the vaccine. Florida Gov. Ron DeSantis signed an executive order that made it illegal for businesses to require vaccines, and Utah Gov. Spencer Cox has signed a law that stops public colleges from mandating the shot.
Two private schools in the Richmond area, the University of Richmond and Randolph-Macon College, said they have not come to a conclusion on vaccine requirements. A spokeswoman from Virginia Union University and a spokesman for Virginia Commonwealth University did not immediately respond to a request for comment.
Virginia law typically allows unvaccinated students to apply for a waiver under religious claims, but those exemptions are superseded in the event of a health emergency. Students can ask for health exemptions to enroll in school without a needed vaccine.