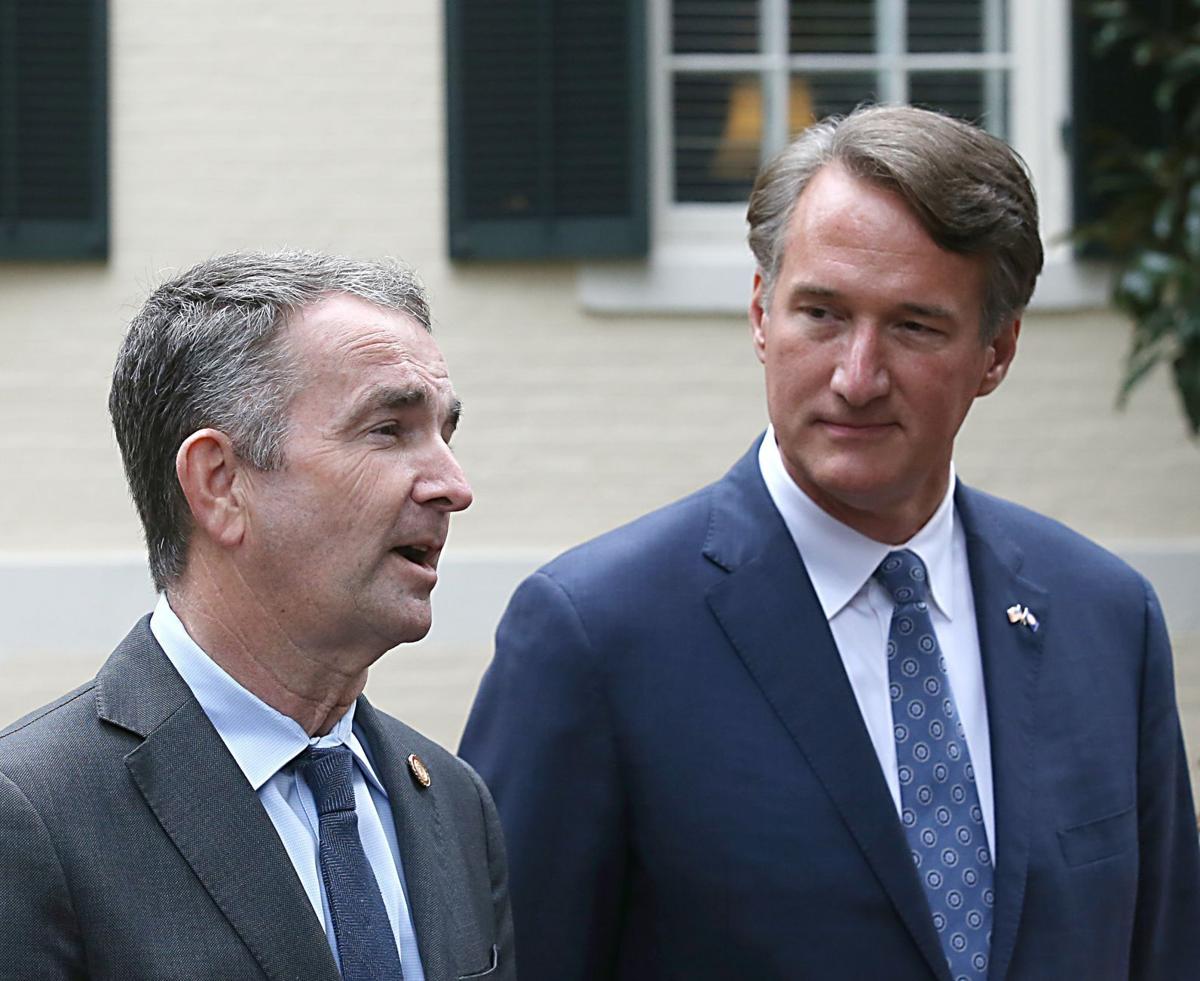 RICHMOND — As Gov. Ralph Northam prepares his final state budget before leaving office, he says he will leave Virginia in "a good spot" for its financial health and economic prosperity.
The budget ran a $2.6 billion surplus in the fiscal year that ended June 30, and the General Assembly expects Northam to add more than $3 billion in revenues to his forecast for the current year. Those new revenues, compounded in each year of the next two-year budget, are expected to top $13 billion over three years, with about $3.3 billion tucked into reserve funds by mid-2023.
The governor, fresh from a European trade trip, sees an underlying economy that's recovering from the COVID-19 pandemic, boosted by economic development success stories from the nascent offshore wind industry in Hampton Roads to a manufacturer of surgical gloves that promises to create 2,500 jobs in Wythe County in rural Southwest Virginia.
The Democrat also touted Virginia's status as "best state for business" in CNBC rankings in 2019 and this year.
"Collectively and individually, we've put Virginia in a good spot," he said Monday before convening a meeting of the Governor's Advisory Council on Revenue Estimates to adopt a financial outlook for the two-year budget he will formally propose to the General Assembly on Dec. 16.
The council's meeting was private, but Secretary of Finance Joe Flores said later, "Everybody agreed with the direction we're headed."
Youngkin's take
To Gov.-elect Glenn Youngkin, sitting next to Northam at the meeting with GACRE, the state's flood of budget revenue carries a different lesson that he intends to put at the front of his agenda after his inauguration on Jan. 15 — it's time to cut taxes.
"I said last summer that Virginians had been overtaxed by $2.6 billion last year, and I fundamentally believed that was happening again," the Republican said in an interview after the advisory council meeting. "And of course what we hear is yes, it is."
"As I've said all along, there is ample, ample, ample money to provide tax relief, to bring our cost of living down to Virginians so we can compete more effectively with the states around us," he said.
Youngkin argued during his campaign for governor that former Gov. Terry McAuliffe and Northam had driven Virginia's economy into a ditch during eight years with Democrats in the Executive Mansion (though not always in control of the General Assembly).
But Northam, in remarks after the meeting, expressed confidence in Youngkin's ability and his plan, which includes a package of $3.5 billion in tax cuts — with one-time refunds and cuts of about $2 billion and ongoing reductions of $1.5 billion.
Asked if he trusts Youngkin's vision for the state's economy, the governor said, "Oh, absolutely."
"He's a listener, he's taking notes," Northam added. "He's making good relationships with the legislature, which, you know, here in Richmond, that's so important for the executive branch to work closely with the legislative branch."
"So I think, you know, we're in good shape and I look forward to his governing in Virginia and think he's gonna do a good job," he said.
Fairfax and Sears
Democratic Lt. Gov. Justin Fairfax met GOP Lt. Gov.-elect Winsome Sears for the first time at the meeting. Fairfax told her he would help her transition team in any way.
"We had a great meeting," Fairfax said. "She also of course noted her excitement about the historic nature of not only her election but ... an African American lieutenant governor handing off to another African American lieutenant governor for the first time ever in Virginia's history."
One area of common ground between Northam and Youngkin appears to be finding ways to match workers with jobs, an issue that Northam said businesses at the table emphasized during the meeting on Monday.
"All the businesses said [that] they have more jobs than they have people to take those jobs," he said. "I've had conversations with Governor-elect Youngkin, that not only are we going to need to continue to train the workforce, but I really think we need to look at, what do we need to do to incentivize individuals to move to Virginia?"
'A tough 20 months'
The impending budget gave Northam an opportunity to tout his accomplishments, despite a pandemic that threw hundreds of thousands of Virginians out of work, with many of those jobs still not recovered.
"We've had a tough 20 months," he said of the public health emergency he declared on March 12, 2020.
Later on Monday, Northam traveled to Wytheville for the groundbreaking of a factory planned by Blue Star NBR and American Glove Innovations to produce disposable nitrile gloves.
It's a product he said he would have loved to have had domestically at the beginning of the pandemic, when Virginia struggled with other states and the federal government to find supplies of personal protective gear, such as surgical gloves, with which to equip health and long-term care workers to protect them and their patients.
"We all remember what it was like to get PPE 20 months ago," Northam said.
Last week, Northam toured the Amazon headquarters complex under construction in Arlington County. With a head start from McAuliffe, he worked with legislators in his first year on a package of incentives, built around investments in higher education for "tech talent," that landed a project that promises a $2.5 billion capital investment and at least 25,000 high-paying jobs.
"It's really been transformational," he said of the Crystal City neighborhood in Arlington.
Northam also predicted the transformation of Hampton Roads from an emerging offshore wind industry off the Atlantic Coast, including plans to manufacture turbine blades in Portsmouth.
"That's going to be a game changer for that area of Virginia," he said.
Northam said that in Europe, he met with more than 25 companies from five countries to lure them to Virginia, with promising results.
"I have never seen so much enthusiasm," he said.