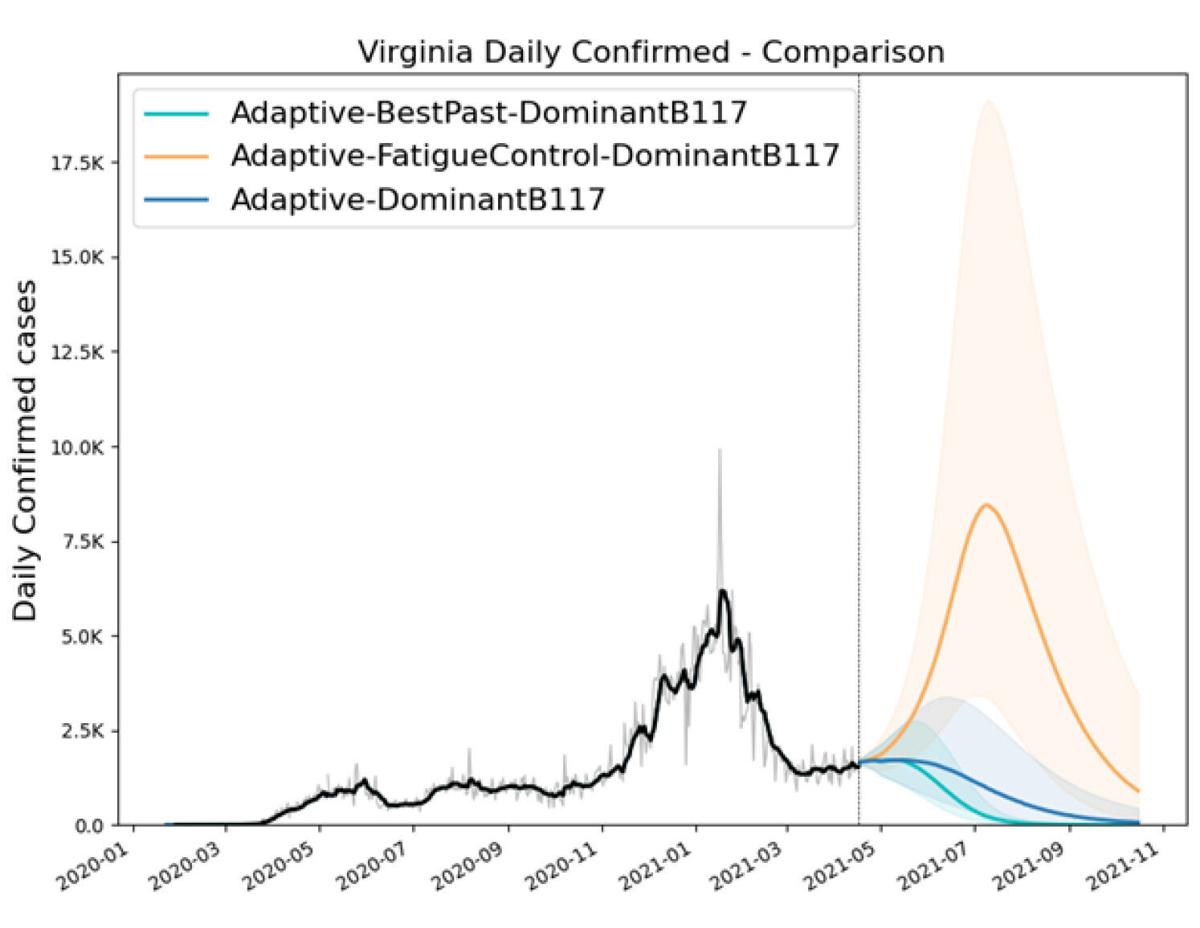 In some respects, measures of the pandemic have leveled out in Virginia.
Ordinarily that would be a sign of encouragement. However, with ongoing vaccinations, these numbers should be dropping more rapidly, the latest University of Virginia report states.
"Case, hospitalization and death rates in Virginia have not changed much over the last several weeks," researchers at UVa's Biocomplexity Institute said in Friday's report. "Earlier in the pandemic stable measures would have been viewed positively."
The report does point to a bright spot: Older adults — the group of Virginians with the highest vaccination rates — are experiencing fewer cases, hospitalizations and deaths from the illness caused by the novel coronavirus.
"Ultimately the degree to which communities can vaccinate the most vulnerable is critical," UVa researchers wrote.
It's the areas with lower rates of vaccinated residents that worry health officials. These "pockets" can provide a chance for future transmissions of COVID-19.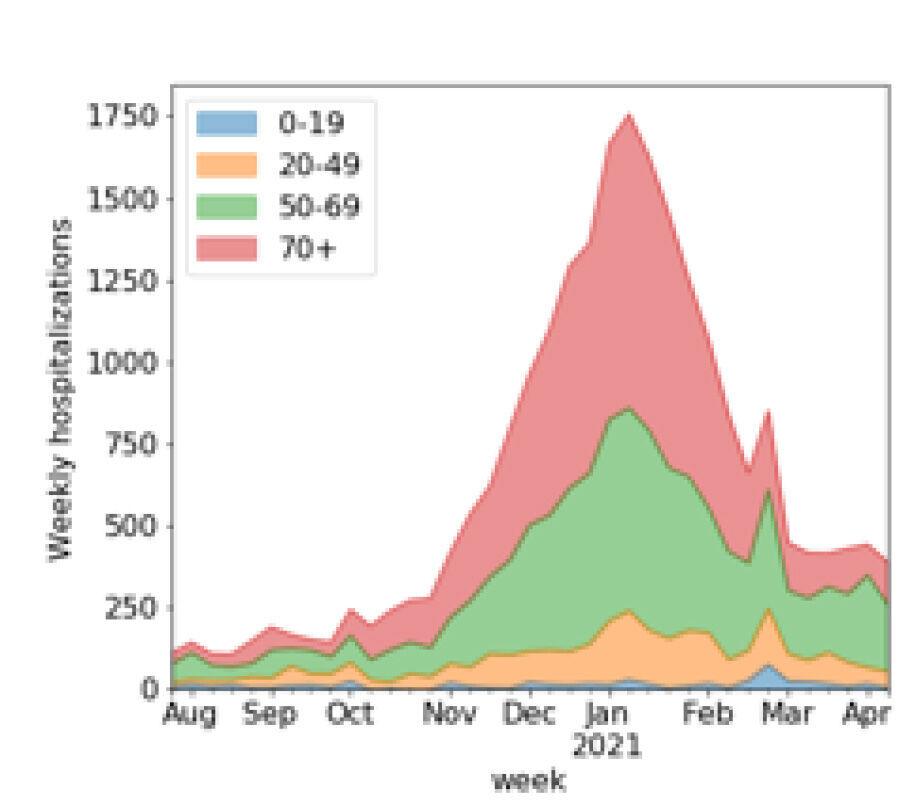 Right now, the state is in a holding pattern. Some of the improvements vaccines may have provided have been offset by the growth of variants mixed with fewer people wearing masks and staying socially distant.
On Friday, Virginia debuted yet another website to track data associated with the pandemic. This new database — which will be updated weekly — displays details on variant cases around the commonwealth.
These variants — basically altered versions of the original coronavirus strain — spread more easily and can cause more severe illness.
Across the commonwealth, variants are impacting the 20 to 29 age group the most.
Vaccinations
Virginia is more than halfway to herd immunity, the UVa report said. That's a level at which a sufficient number of people have been vaccinated — or have immunity from previously suffering from COVID-19 — and the virus isn't able to spread as easily to others who are susceptible.
"However, many more Virginians need to get vaccinated to get vaccination coverage levels to 75-80%," UVa researchers wrote.
Also, daily doses of vaccines dropped last week across the state. Officials in Southern Virginia health districts point to a slowing demand for the shots of protection, even as everyone over the age of 16 is now eligible.
Another worrying trend is the erratic vaccination rates around the state. For example, some counties — Albemarle, Goochland, James City, Lancaster and Northampton — have more than half of the population with at least one dose of a vaccine. On the flip side, places such Patrick, Carroll, Lee and Prince George counties only have about 28% of vaccination coverage.
"Some areas like the Eastern Shore despite high rates of social vulnerability — such as higher poverty rates — have managed very high levels of vaccination coverage," researchers said in the UVa document. "For the 80 years and older population, it is safer to be living in Albemarle, James City and Lancaster counties with coverage rates in this age group of over 85%, than in Carroll, Lee, Patrick and Tazewell counties where coverage in this age group is currently below 60%.
What's next?
Even as cases have dropped slightly across the state in the last week, UVa models still point to an increase in infections in the coming months. The reasons have remained the same in the week-to-week reports: variants and behavior.
Gov. Ralph Northam recently announced more restrictions around social gatherings are being relaxed. Most notable, statewide restaurants can reopen bars for the first time in more than a year. Northam also hinted by June all measures put in place to control the coronavirus — with the exception of mask wearing — may be withdrawn.
The UVa report takes into consideration all of these factors in attempting to predict the course of the pandemic. All scenarios indicate cases could rise by June. The worst-case forecast — coupling rapidly spreading variants with increased social gatherings — shows weekly caseloads would top those experienced in January's surge.
Ultimately, the way to curb infections is to get more vaccine into the arms of more Virginians, experts agree.
"The COVID-19 holding pattern Virginia currently is in will be broken with continued vaccination coverage gains," UVa researchers said.