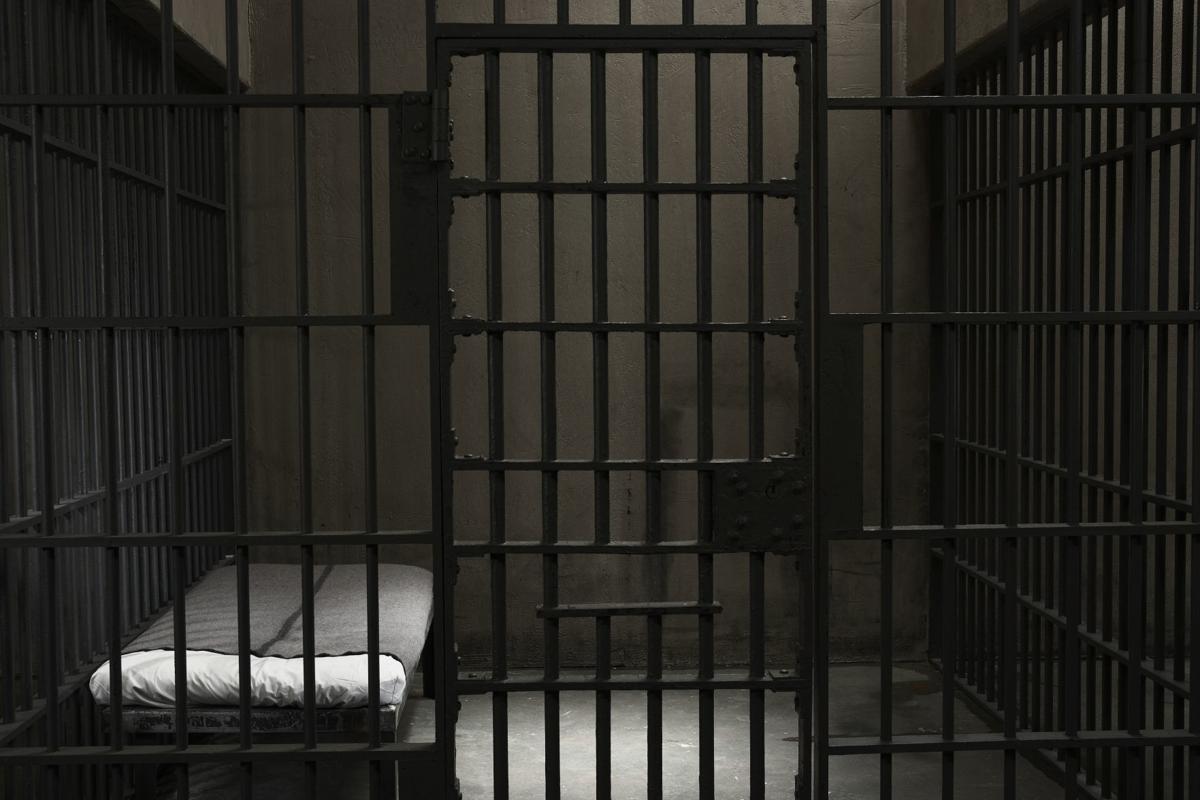 More than one-quarter of the inmates being held at a work camp at the Federal Correctional Institution Petersburg complex have tested positive for COVID-19, according a representative of the staff there.
The Federal Bureau of Prisons would not comment, but Michael A. Castelle Sr., a union representative for the prison staff there, shared an email from a prison official that says all 187 inmates at the camp have been tested and 60 are currently positive for the virus.
The inmates who tested positive have been placed in isolated areas outside the camp, and the remaining 127 inmates in the camp are in quarantine, wrote the official. The camp, as well as adjacent low- and medium-security prisons, is actually located in Prince George County.
Emery Nelson, a spokesperson for the Bureau of Prisons, wrote: "While we do not speak about the conditions of confinement for any particular inmate or group of inmates, we can provide you with the following information about how we are managing all of our institutions, including FCI Petersburg, during the COVID-19 pandemic."
According to Nelson, "all institutions have areas set aside for quarantine and isolation. Inmates are treated at the institution unless medical staff determine they require hospitalization. All inmates are managed per CDC guidelines."
Thomasina Campbell, of Roanoke, is worried about her son, Felix A. Campbell Jr., an inmate at the camp who has asthma and is scheduled to be released in less than a year. Her son did not test positive, she said, but his roommate did.
"They should let him out now because him having that asthma," she said. Campbell also complained about the prison not releasing information to relatives of inmates being held there.
According to the Bureau of Prisons' website, as of Tuesday, it held 127,779 inmates in agency-managed prisons and other institutions and another 13,708 in community-based facilities. The bureau said it has a staff of approximately 36,000.
As of Tuesday, 1,378 federal inmates and 592 staff have confirmed current positive test results for COVID-19 across the country. Nearly 10,000 inmates and more than 800 staff have recovered. There have been 114 inmate deaths and one staff member death attributed to COVID-19. Of the inmate deaths, 4 occurred while on home confinement.
On Wednesday, the bureau's website was only indicating a total of three inmates and two staff at the Petersburg complex currently testing positive for the virus.
However, an email Tuesday from an official at the camp to Castelle reports that all 187 inmates at the camp have been tested and that 60 are positive.
Castelle, the Fourth District National Representative of the American Federation of Government Employees, complained in an email Wednesday that "numerous staff members are being instructed to get tested at their own expense and/or not receiving the duty time for testing."
He wrote that the Bureau of Prisons has turned off drinking fountains to curb contamination, but said that is in violation of regulations requiring staff be given access to drinking water.
And according to Castelle, "correctional staff are being mandated to work double shifts to the point of exhaustion and mental and physical fatigue. Which has adversely impacted their immunity to fight against the virus and has egregiously impacted their moral."
Nelson wrote that FCI Petersburg has an appropriate supply of personal protective equipment - masks, gowns, eye protection and gloves - for staff when entering quarantine units, and during staff screenings.
Cloth face-coverings are issued to all staff and inmates and CDC informational flyers are posted throughout the institution and on the inmate email system, in both English and Spanish, Nelson added.
According to Nelson, "FCI Petersburg is committed to the health and welfare of our staff, the inmates entrusted to their care, and the surrounding community. As staff diligently and safely carry out their responsibilities during this unprecedented time, they remain vested in ensuring public safety."
Concerned about COVID-19?
Sign up now to get the most recent coronavirus headlines and other important local and national news sent to your email inbox daily.