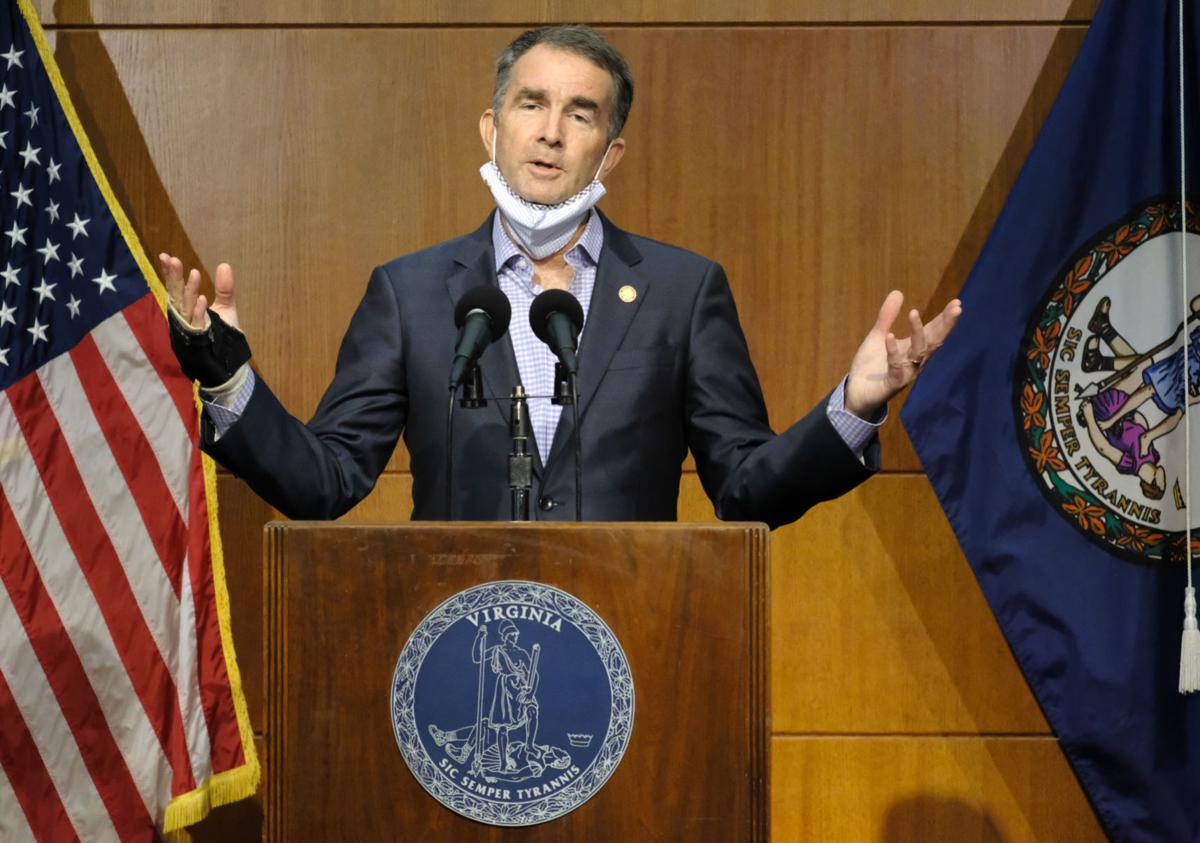 Gov. Ralph Northam on Friday announced new COVID-19 restrictions for the state, limiting gatherings to 25 people both indoors and outdoors ahead of the Thanksgiving holiday. 
The Northam administration will also ban the serving of alcohol after 10 p.m. statewide, echoing a measure put in place in the state's eastern region to limit bar-like activities.
The restrictions go into effect Sunday night at midnight.
The state will also ramp up enforcement of mask-wearing and social distancing inside essential retail businesses, much like it does currently inside restaurants, penalizing business-owners for not enforcing the safety guidelines.
The administration's announcement comes as Virginia sees its cases tick up alongside other states. The state's positivity rate — the share of positive tests among everyone tested — cleared 6% this week. The World Health Organization suggests states should remain below 5% as an indicator that enough people are being tested to catch outbreaks, and that the virus is somewhat contained. 
"Virginia is not an island, and while our cases are not rising as rapidly as some states, I do not intend to wait until they are. We are acting now so that things do not get worse," Northam said.
"Everyone is tired of this pandemic. I'm tired, and I know you are tired too. But these mitigation measures work — we saw that earlier this year. I'm confident that we can get our numbers back down, but it takes all of us working together to do the right thing."
(804) 649-6254
Twitter: @MelLeonor_