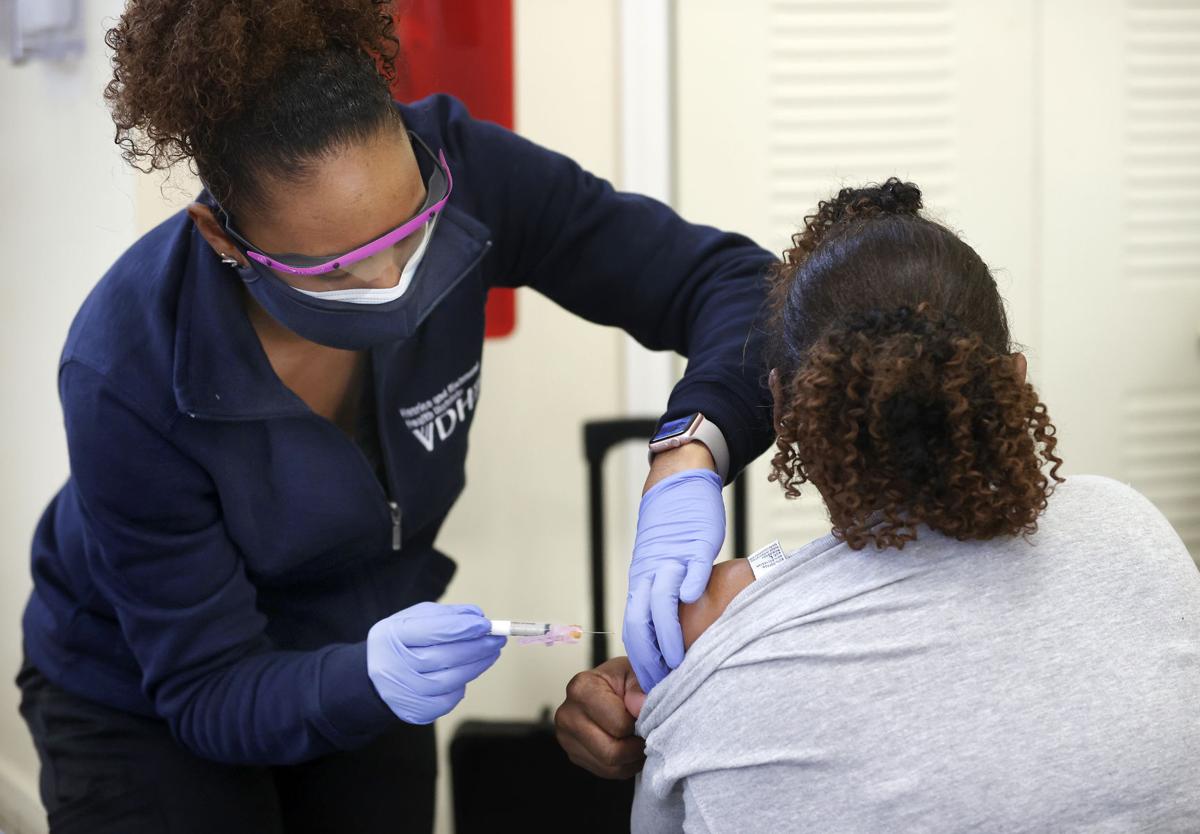 RICHMOND — Winter storms sprawling across the U.S. that have burst pipes, left millions without power in freezing temperatures and fueled severe food shortages are now disrupting Virginia's weekly vaccine shipments.
More than 106,000 doses will likely be delayed, as will the supply kits of needles, syringes, personal protective equipment and vaccination cards tied to each order.
The Virginia Department of Health said the stalled delivery is "due to distribution channels in the Midwest and elsewhere that are currently shut down" in a media release Thursday.
FedEx and UPS facilities in Memphis and Louisville — two cities experiencing record snowfalls — are the hubs for the Southeast, which includes Virginia and neighboring states.
Another round of freezing rain in the next few days, and no end in sight for extreme temperatures in most of the U.S., could mean additional challenges for an already backed-up shipment.
"Even if the roads are clear in Virginia, the fulfillment of orders and the movement of these vaccine and ancillary supplies may be delayed in other parts of the country," said Logan Anderson, VDH spokeswoman, in the release.
Anderson said the VDH is working with providers on identifying the status of their vaccines and supply orders and with the federal government on "next steps to mitigate the delay and impact to Virginians."
Hazardous road conditions have also forced some vaccination clinics statewide and nationally to close and residents to wait longer for a dose.
The Centers for Disease Control and Prevention said the second shot can be administered as late as six weeks after the first, meaning delays in distribution will not interfere with the vaccine's effectiveness.
The Chesterfield Health District has postponed Friday and Saturday events at the county fairgrounds and is working to reschedule appointments for next week. Richmond and Henrico County have canceled four vaccination events between Thursday and Friday and have rescheduled the Richmond Raceway events to Monday and Tuesday of next week.
Pending weather, all other Friday events are open. Updates will be posted on their website.
Virginia is currently under a state of emergency. Gov. Ralph Northam said Thursday that the precaution will remain in effect until the severe weather subsides.
Between midnight and 11 a.m., Virginia State Police had responded to 270 traffic crashes and 165 disabled vehicles.
Travel conditions are very dangerous," Northam said in a tweet Thursday afternoon. "Please stay off the roads, monitor local weather forecasts, and check in with neighbors and loved ones."
(804) 649-6103
Twitter: @sabrinaamorenoo