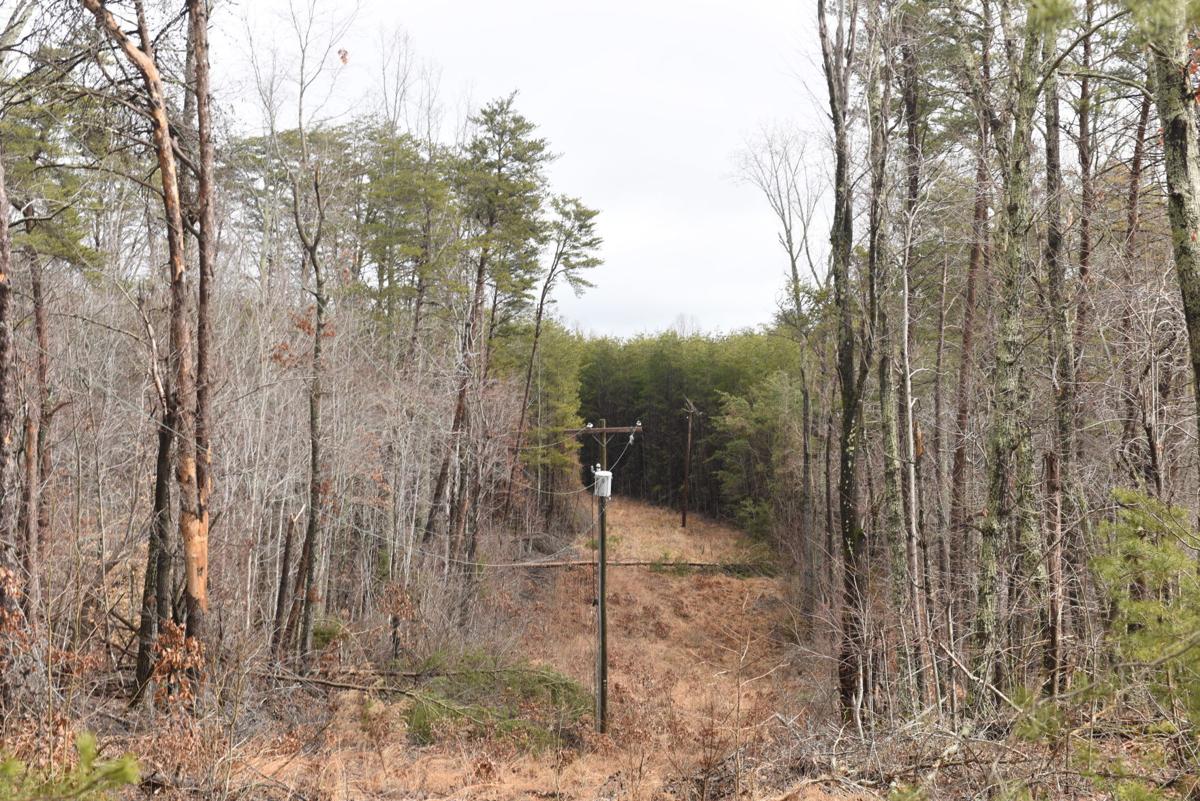 UPDATE: The Danville Utilities lineman who was injured Tuesday morning is in stable condition at Wake Forest Baptist Medical Center in Winston-Salem, North Carolina, a release from the city said.
"Our thoughts and prayers are with our colleague," Jason Grey, director of utilities, said in the release. "There is nothing more important than the safety of our workers and this incident is a tragic reminder of the hazards we face in the work we do."
Danville Utilities, the Occupational Safety and Health Administration and other authorities will investigate the incident.
---
BROSVILLE — A Danville Utilities lineman was injured Tuesday morning while restoring power to an area of Pittsylvania County after Saturday's ice storm.
The injury happened at about 11 a.m. on Sugartree Church Road in Pittsylvania County, Jason Grey, director of utilities, said in a news release.
Grey did not provide details when contacted by the Danville Register & Bee on Tuesday, but said he would interview utility workers to find out more information.
"I don't have much more than what we put out in the press release," Grey said Tuesday afternoon.  
The worker suffered an electric shock, he confirmed. 
The city and the Occupational Safety and Health Administration will investigate the incident, Grey said. 
Contract workers at the scene at Sugartree Church Road in the Brosville area would not talk on the record to the Danville Register & Bee. 
While the extent of the injuries are unknown, the worker suffered burns, a news release stated. He was responsive and communicated with emergency responders.
The employee was airlifted to an unidentified trauma center.
The news release did not identify the injured worker or offer any details on what caused the incident.
In July 2017, 63-year-old Danville Utilities employee Samuel Thompson, died while working on a power line on Applewood Drive in Pittsylvania County.
Thompson and a co-worker were responding to a power outage in the area. Thompson was in an elevated bucket truck when the electrocution occurred.
Thompson had worked as a lineman for the utilities department for more than 20 years.
Tuesday's incident came after an ice storm Saturday resulted in 25-30 broken utility poles, numerous trees falling on power lines and about 3,000 Danville Utilities customers in the region without power. 
Crews continued to work to restore power to about 500 customers Tuesday morning. 
Another wintry storm with ice and sleet expected is in the forecast for Wednesday into Thursday.