RADFORD — A woman who collected a 10-year-old boy's urine to substitute for her own in screens for illegal drugs – and who fed him Suboxone so the urine would show traces of the medication that she was supposed to be taking – was sentenced Friday to serve four years in prison.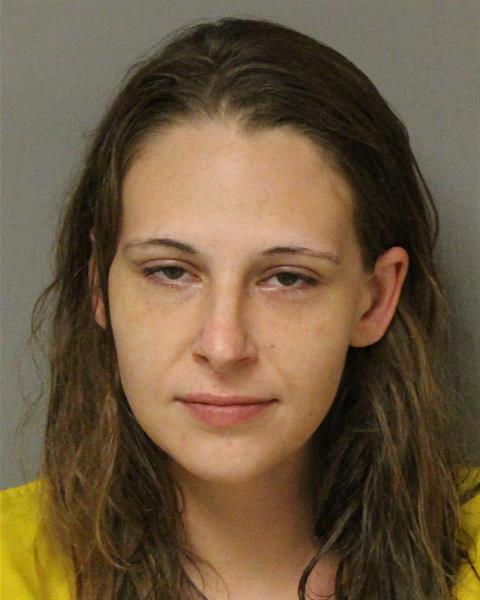 Additionally, for at least a year after her release, Katie Sowers Hinkley can have no contact with minors, including her former boyfriend's son, who she gave Suboxone to, and her own children, Judge Joey Showalter ordered in a sentencing hearing in Radford Circuit Court.
Hinkley, 31, of Radford, pleaded guilty in August to six charges linked to the dosing of "Little Man," as she called her then-boyfriend's son: two counts apiece of distributing a drug to a minor; cruelty to a child; and child abuse or neglect. Showalter imposed 15-year prison terms for each distribution charge, and five years on each of the others, then ordered that they run concurrently for a total sentence of 15 years.
The judge said that after Hinkley served four years, the rest of her prison sentence would be suspended. She will be supervised by the probation office for five years after her release, Showalter said.
At earlier hearings, prosecutors said Hinkley was prescribed Suboxone to treat an opiate addiction. She was required to undergo a urine screen each time the supply of Suboxone was renewed. Hinkley for months turned in her sister's urine. Then she began asking "Little Man" to urinate into bottles.
But Hinkley decided that since she was supposed to be taking Suboxone, the urine she turned in should show traces of it. Twice in October 2018, Hinkley gave the boy half of one of her 8mg Suboxone pills, according to prosecutors and a search warrant. The ploy was discovered when the boy began dry-heaving, shaking and crying at school. He was taken to the hospital and tests showed he had taken Suboxone, prosecutors said.
Prosecutors said the boy could have died but recovered and seems to have no lasting physical effects from the episode.
Because of the pandemic, Hinkley appeared at her sentencing hearing by a video link from the New River Valley Regional Jail.
Commonwealth's Attorney Chris Rehak noted Hinkley had a past conviction for child abuse against her own child. When she gave Suboxone to the 10-year-old, it was just seven months after she had completed probation for the earlier conviction, Rehak said.