Nearly 80 years after he joined the U.S. Navy to fight in World War II and 77 years after his death, a Clinchco native's remains have been returned to his Southwest Virginia home for burial.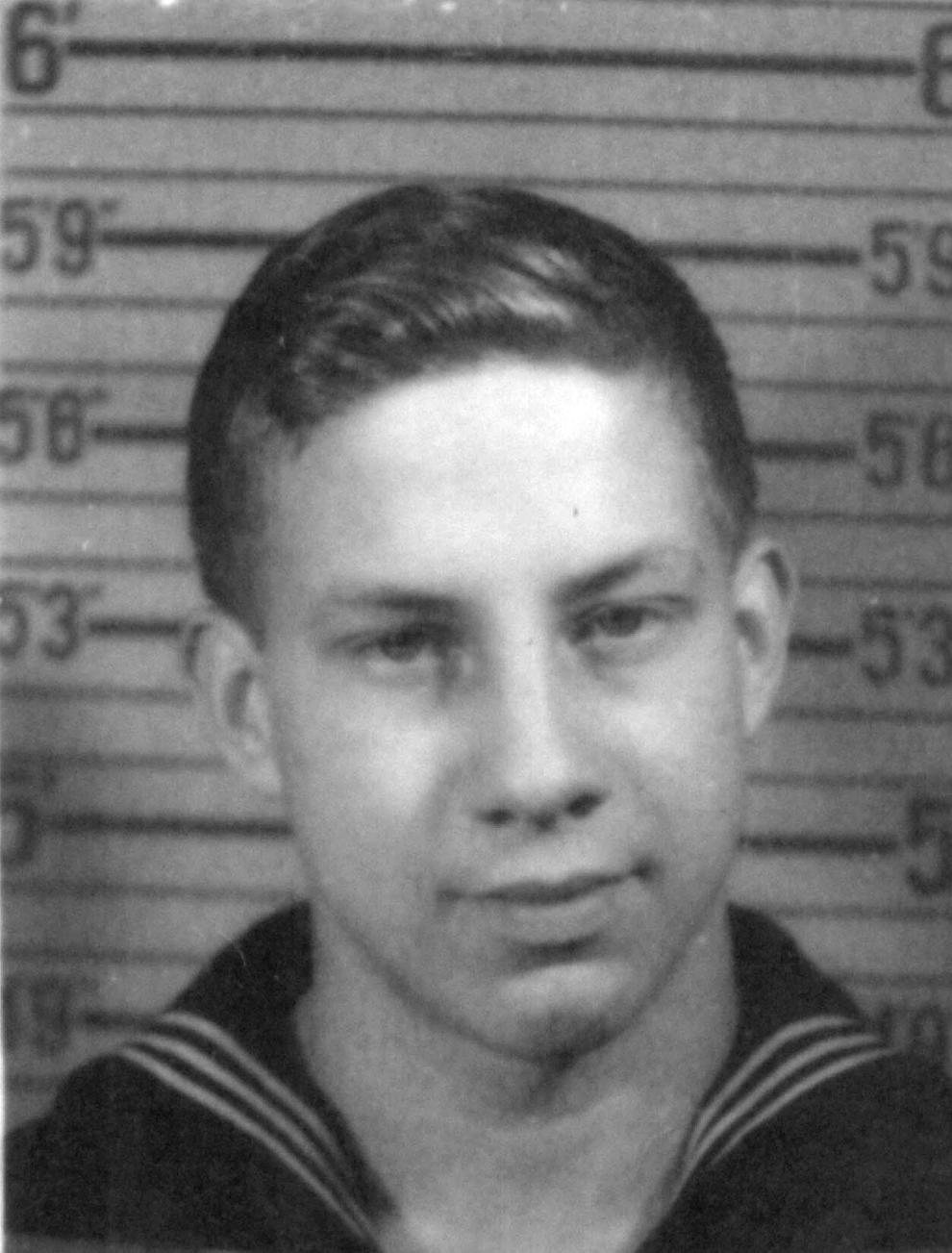 Born in 1924, Seaman 1st Class Stewart Jordan was so young when he joined the Navy that he had to have his father's signature to enlist, said Jordan's great-nephew, the Rev. Windell Ely, who officiated last week at the funeral in Castlewood, in Russell County.
Jordan was initially assigned to Navy destroyer USS Tucker, but after the Tucker sank in August 1942, when Jordan was just 18 years old, he was reassigned to the USS Nelson.
On June 12, 1944, while anchored off the coast of Normandy, France, just days after Allied forces invaded, the Nelson was struck by an enemy torpedo, according to the Defense POW/MIA Accounting Agency (DPAA). The 20-year-old Jordan was among 24 crew members either killed or unaccounted for.
Jordan's body, which later washed ashore, would remain unidentified until 2019. Five months after his death, a graves registration team learned of the remains, which had a tattoo depicting the sinking of the USS Tucker. Jordan and one other of the 13 unaccounted for crew members had previously served on the Tucker, according to the DPAA. Jordan's remains were declared unidentifiable and buried at what is now the Normandy American Cemetery as an "unknown."
At the time of his death, Jordan left behind his wife, Gloria, and son, Stewart Jr. Today, his survivors include several great-nieces, great-nephews and cousins, according to his obituary.
At Jordan's funeral service, Ely recalled being a small boy walking through his grandmother's home.
"I remember looking up, seeing a picture and asking my grandmother, 'Who is that?' She said, 'That's Stewart. He got killed in the war.'"
"When you're only 4 or 5 years old, something like that really stays with you," he said. "All of my life, I remember that Stewart paid a price for this nation. All of my life, I would have thoughts of that day that my grandmother said that he was killed in the war."
Ely's son, Macel Ely, who also officiated the service, told those attending that though 77 years had passed since Jordan's death, "We are ecstatic and truly rejoicing today to have his body returned back to the home place of southwestern Virginia. And we're doubly blessed to see the fulfillment of many of our loved ones' prayers answered."
In 2018, the DPAA and the American Battle Monuments Commission exhumed the sailor's bones for examination. Through anthropological analysis and examination of mitochondrial DNA, Jordan's identity was confirmed.
Windell Ely said he was reminded of the Old Testament story of Joseph, who told the Israelites to make sure his bones were taken home to the Promised Land after his death. It was no easy task, but Joseph's loved ones saw his wishes fulfilled, carrying his body inside a coffin from Egypt, through the Wilderness of Sinai for 40 years, to Israel, where they had to conquer enemies that held the mountain where Joseph was to be buried.
"This is a huge thing that the nation has paid the price," Windell Ely said. "That the people have set aside time and worked and put all their labor in to bring the bones of Stewart back home, where his heart was. Home, the place that, like Joseph, is where he wanted his bones buried — no other place in the world."
Windell Ely, who is a Vietnam veteran, said it was his duty to bear witness for both the dead and the living.
"Witness [so] that we never forget how dangerous this life is for all of us. We will never forget the dead, because if we do, then we actually kill them a second time. So, in the end, all that's left when we die from this place are our memories. My memory is of a young hero in my family that gave his life for this country. They fought, they died [so] that all of us could be free today. … We've got to remember the cost of war because it's a great cost to have freedom like we have."
He said each freedom enjoyed in the U.S. is owed to its military members and thanked the Navy members who attended the funeral for their service.
"I have a high respect today for you sailors who are seated here right now. I want you to know that. And I just admonish you to have in your heart the knowledge to know that many truly do appreciate you and what you're doing."
Ely concluded the service by also thanking his great-uncle.
"Though he's not here to hear it, from my heart, thank you, Stewart Jordan, for being willing to lay down your life for our nation, as so many others have, that we could be here today and that we too someday can say that we still have a homeland because of men and women like you."
Jordan's name was recorded on the Walls of the Missing at Normandy American Cemetery. Following his identification, a rosette was placed by his name to indicate that he has been accounted for.
According to the DPAA, 400,000 of the 16 million Americans who served in WWII died in the war. As of now, there are still more than 70,000 unaccounted for, with approximately 30,000 believed to be recoverable.
Following Jordan's long-overdue service, his remains were laid to rest for a final time at Temple Hill Memorial Park in Castlewood. Full military honors were conducted by the U.S. Navy Honor Guard.