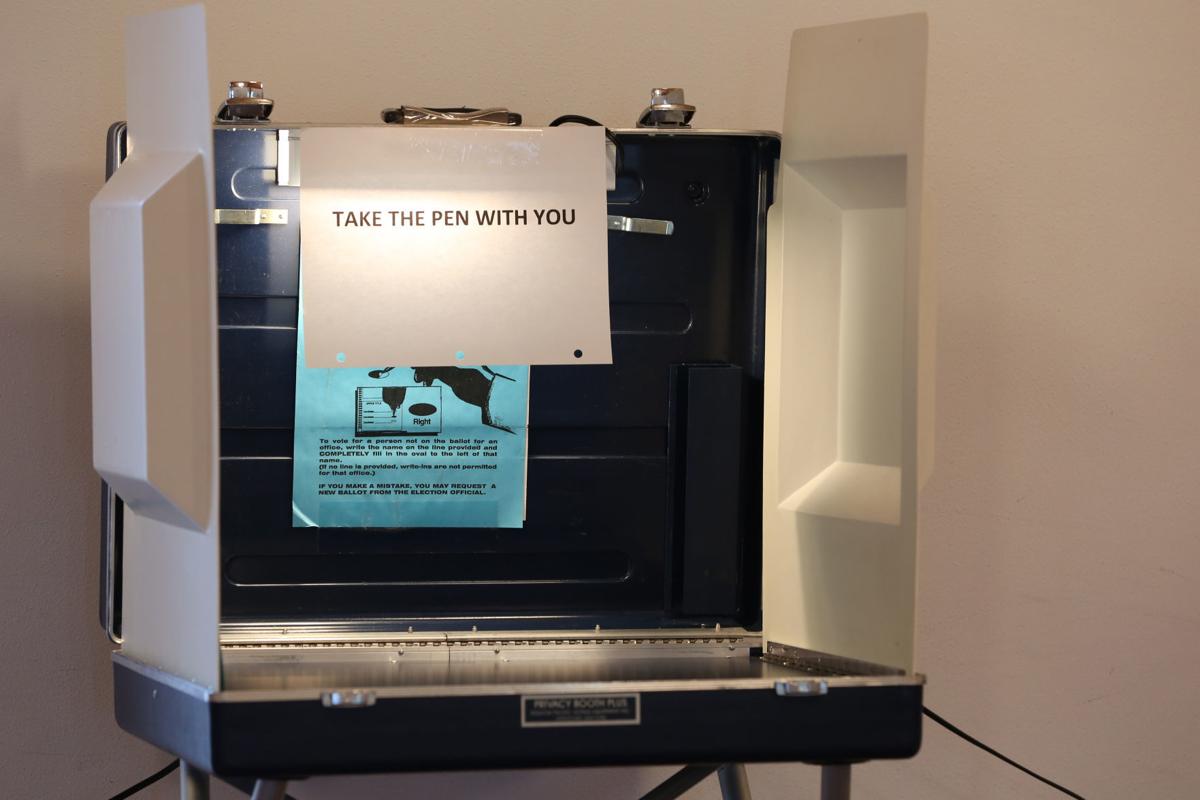 RICHMOND — Tuesday's voting in municipal contests across the state gives an early indication that — at least for now — many Virginians would rather vote absentee than stand in line with other voters amid COVID-19.
The Virginia Public Access Project reports that voters cast 61,220 ballots via mail for the municipal elections, a drastic increase over the 1,452 submitted through the mail in 2016.
In the races for Lynchburg City Council's four ward seats, unofficial figures showed 3,278 absentee ballots were cast, which amounts to about 37% of the more than 8,800 total votes. Four years earlier, just 120 residents voted absentee.
Elsewhere in Virginia, absentee ballots accounted for nearly 92% of the tally in Louisa's town council elections and for nearly 47% of the vote in Ashland's town council contests. High percentages of absentee voting were reported from Vinton (87%) in Roanoke County to Vienna (77%) in Fairfax County.
"The governor and the (Department of Elections) are committed to providing the safest elections that we can and one way to do that is by encouraging individuals to vote absentee by mail, thereby reducing the number of individuals who show up at the polling place," said Virginia Department of Elections Commissioner Chris Piper.
A total of 86,922 of the 90,942 people who requested an absentee ballot for Tuesday's municipal elections in 115 towns and cities listed "disability or illness" as their reason, a justification Gov. Ralph Northam and other state officials encouraged. That justification is the subject of a lawsuit filed last week in federal court.
Five states hold elections solely by mail — Colorado, Hawaii, Oregon, Washington and Utah, according to the National Conference of State Legislatures.
According to NCSL, potential advantages of voting by mail include voter satisfaction, possible savings because fewer poll workers might be needed, and potential increases in turnout because of convenience for voters. The organization says potential drawbacks include printing costs, the loss of a shared civic experience at polling places and potentially delayed results.
Del. Jennifer Carroll Foy, D-Prince William, who plans to run for governor next year, urged Northam in March to direct election officials to "consider the feasibility of executing an all vote-by-mail system in Virginia" for the November elections.
In such a setup registered voters would automatically get ballots in the mail.
Lawsuit
As voters and elections officials look ahead to the June 23 congressional primaries, just how far to expand absentee voting in the immediate future has become the subject of a court fight.
A new state law that takes effect July 1 will permit early voting starting 45 days prior to an election without requiring an excuse. Under current state law, a voter who wants to cast an absentee ballot must provide one of a list of accepted excuses for an inability to vote in person, such as a work, school or military obligation or a planned out of town trip.
Jim Bopp, who represented Citizens United in the landmark 2010 campaign finance case against the Federal Elections Commission, filed the lawsuit this month on behalf of six voters in Northern Virginia. In the complaint, which is similar to one Bopp filed in Nevada, they argue letting residents vote absentee if they are not sick and do not have a disability encourages them to make a false statement.
They also claim it disenfranchises voters, saying "due to the sudden surge in absentee ballots that will result from the plan, many voters will be disenfranchised because requested ballots never arrive or arrive too late and filled-out ballots get lost or are delayed in the return process."
"The same social distancing and good hygiene practices — which are effective for preventing the spread of the virus when going out for essential services, like grocery shopping and other essential services — are also an effective way to prevent the spread of the virus for in-person voting," the lawsuit said.
Attorney General Mark Herring said in a brief filed Wednesday if state officials were to change course and not encourage absentee voting through the disability or illness reasoning, it would cause confusion and potentially disenfranchise residents.
Herring's office and The Lawyers Committee for Civil Rights Under Law have charged that the lawsuit is part of a voter suppression campaign.
Northam in April signed bills to ease access to the polls. Those measures, which take effect July 1, include bills to do away with the photo ID requirement, and to make Election Day a state holiday.
Outlook for upcoming elections
Election officials saw Tuesday as a test run for the June primary elections and the November presidential election.
Tuesday saw no major issues, Piper said, the largest being a power outage in Surry County. Poll workers were outfitted with personal protective equipment and precincts offered curbside voting, among other safety precautions.
Voters will return to the polls (or mailboxes) next month for primary elections, most notably to decide a GOP challenger for Sen. Mark Warner, D-Va.
The municipal elections and the June primary "are opportunities to put plans in place that we can fine tune and perfect in time for November," Piper said. "Obviously November is going to be a bigger turnout and there's going to be more votes cast, either by absentee by mail or in-person."
On Wednesday Northam again urged voters to request absentee ballots for the June primaries, which are scheduled for June 23 after the governor pushed them back two weeks. The deadline to request an absentee ballot for that election is June 16.
"I encourage as many Virginians (as possible) to please vote absentee," Northam said.
Piper said the state elections agency's plans for November include preparations for more absentee ballots to be cast by mail, including sending guidance to local election officials to "ensure we can manage the increase in (voting) by mail."
"We're confident in the system that we have in place and we look forward to a safe and secure election in November," he said.
Historically, fewer than 10% of ballots cast in Virginia in a presidential year have been via mail, but Piper said the state is anticipating that number going up this year.
For the upcoming June and November elections, local election officials told the state Elections Department in a recent survey that they'll need roughly 172,000 face masks, 580,000 pairs of gloves and 41,000 bottles of hand sanitizer.
(804) 649-6012
Twitter: jmattingly306
(804) 649-6645
Twitter: @AndrewCainRTD
- This report includes information from The Associated Press.
Be the first to know
Get local news delivered to your inbox!