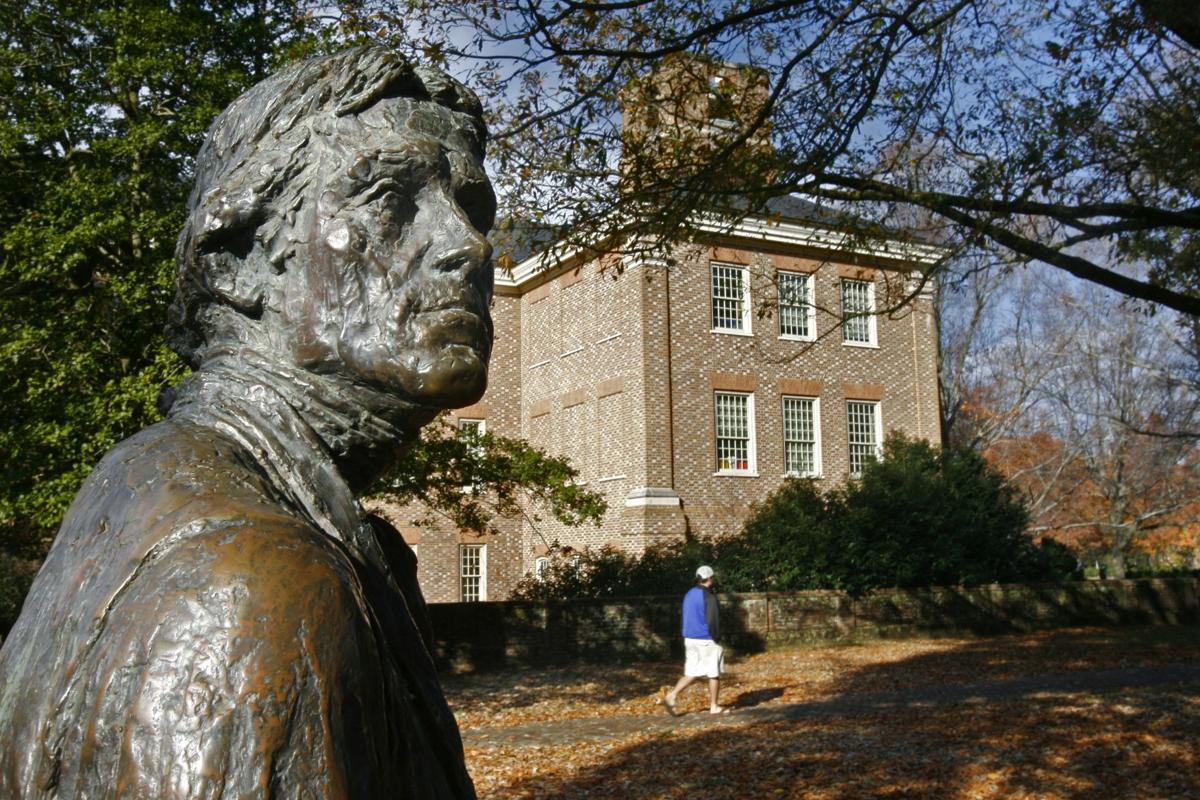 A new panel will review building names at the College of William & Mary, the country's second-oldest university announced Thursday.
President Katherine Rowe has charged the work group, made up of administrators, alumni, students, faculty and staff, with creating guidelines for the naming and renaming of buildings, spaces and structures at the Williamsburg campus.
"Much progress has been made over the past decade to build a fuller and more accurate narrative of our past, led by the deep and nuanced research of the Lemon Project," Rowe said in a memo to Rector John Littel, outlining the group's charge. "More work remains to fully realize William & Mary's values of belonging and integrity. Yet because the work to date is substantial, some near-term steps can be thoughtfully advanced."
The board of visitors has the ultimate decision-making power for building names.
"If any institution can approach complex questions about its institutional memory in evidence-based and nuanced ways, it is a university — and especially this university," Rowe said. "Because of William & Mary's history, we have an obligation to continue the important moral and intellectual work of revisiting whom and what we commemorate."
She added: "William & Mary has engaged for over a decade in sustained scholarship and forthright self-examination of the institution's history of slavery and racism. This working group will advance how the university implements the lessons learned, now and for the future."
The university, which relied on slave labor for more than 150 years after its 1693 founding, established a special initiative, formally called the Lemon Project, to research William & Mary's role in slavery while making its findings public and lead the memorial creation.
The university's governing board formally apologized for the school's history of slavery and racial discrimination in April 2018. It's erecting a memorial to African Americans enslaved by the school.
In 2015, William & Mary removed a Confederate plaque that hung in the hallway of the Wren Building, among other things.
Littel, the board's rector, asked Rowe to create the new panel.
"This is critically important work that has the potential to have a lasting positive impact over generations," Littel said in a statement. "The Board believes this is the right time in our long history for measured and principled action to ensure that our university landscape is welcoming to all who belong here."
The group will also create principles for developing commemorative or explanatory markers throughout campus. Rowe has asked the group to prepare a preliminary report before an August board retreat.
A final report is due to Rowe by February 2021.
(804) 649-6012
Twitter: @jmattingly306
Be the first to know
Get local news delivered to your inbox!