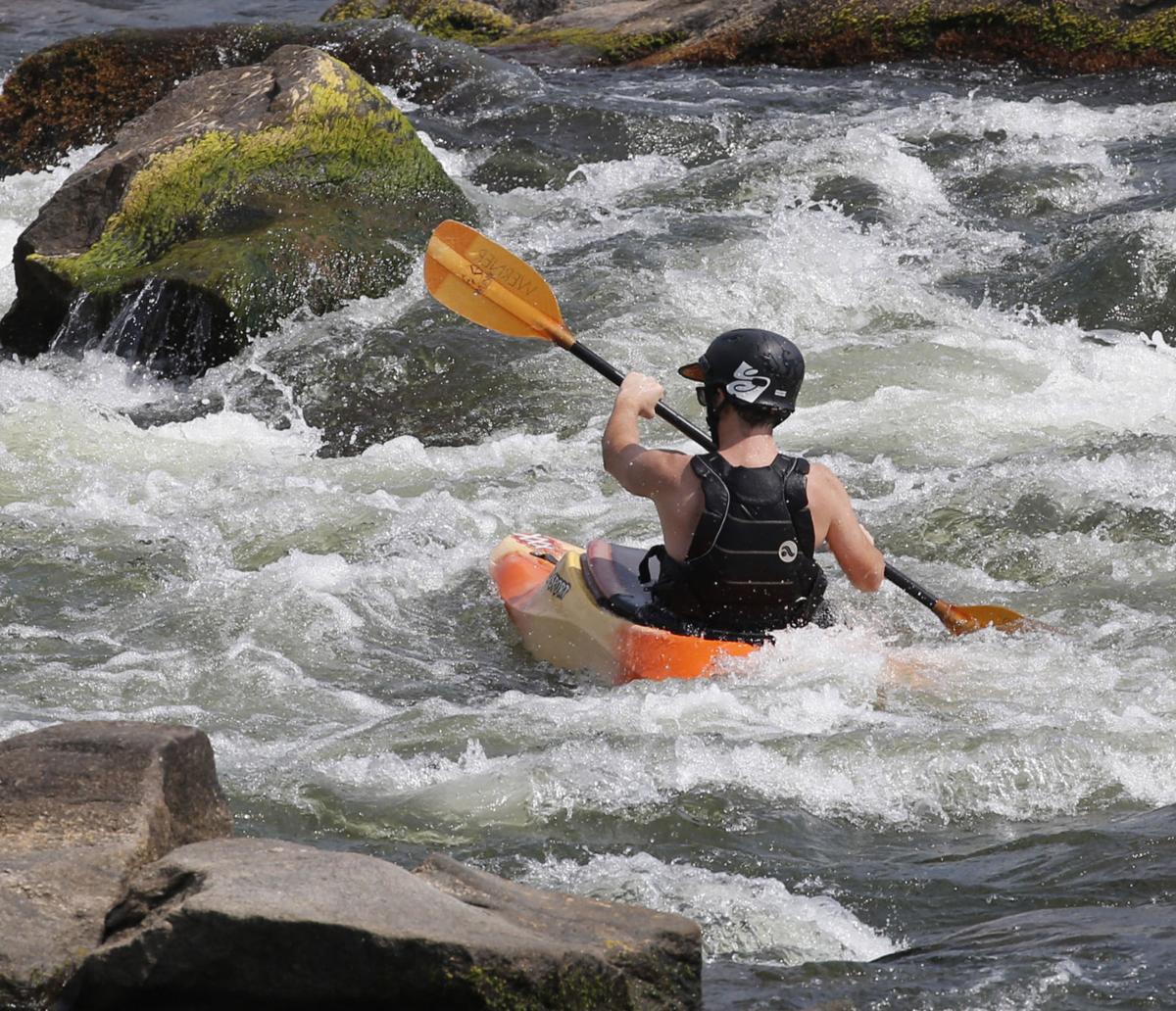 Virginia boasts some of the nation's most beautiful and historic rivers — the James, the Appomattox, the Clinch and the Staunton among the many gorgeous waterways. A state program that's turning 50 this year is helping them remain that way.
The Virginia Scenic Rivers Program seeks to "identify, designate and help protect rivers and streams that possess outstanding scenic, recreational, historic and natural characteristics of statewide significance for future generations."
The program started the year the first Earth Day observance took place in 1970, amid the emerging environmental movement.
Today, 36 segments or entire rivers are part of the Virginia Scenic Rivers System, encompassing 971 miles. This year marked the greatest number of additions to receive the designation — 111 miles from parts of six rivers, which represents less than 2% of the state's nearly 50,000 river miles.
The designation, according to the state Department of Conservation and Recreation, which administers the program, "brings awareness of the importance of unspoiled rivers and the benefits they provide such as clean water, quality of life and economic opportunity."
Local communities seek the designation, which must be approved by the General Assembly. The only legislative mandate of the program is that new dams only can be built on state scenic rivers with General Assembly approval.
More than one-quarter of the scenic river segments fall within the James River basin. As Bill Street, CEO of the James River Association, explained, "When communities are able to see direct benefits from the river, they have a greater stake in making sure it is protected."
In these stressful times, a soothing riparian retreat offers untold benefits to our well-being. Enjoy these scenic rivers.