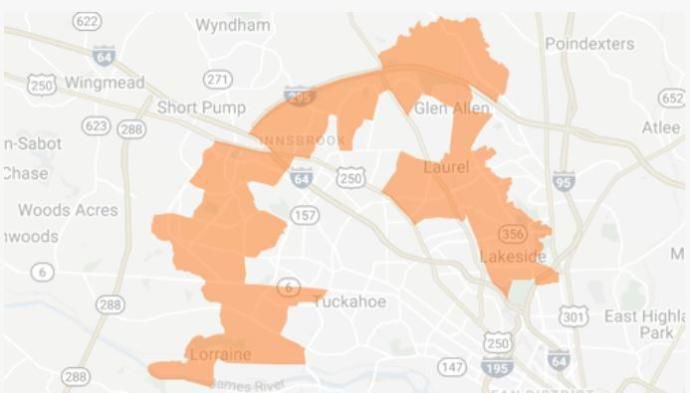 Question: After bitterly complaining that legislative and congressional districts in Virginia were gerrymandered to protect the Republican majority that drew them in 2011, after supporting lawsuits claiming that district lines disenfranchised minority voters and after making their case so persuasively that the General Assembly twice passed a constitutional amendment to turn redistricting over to an independent bipartisan commission, guess what the Democrat Party of Virginia is now officially urging voters to do in November?
Answer: They want you to vote against the very electoral reform they've been demanding for at least a decade.
At their virtual convention in late June, state Democrats overwhelmingly passed a resolution that encourages local party committees to urge voters to say "No" to the proposed constitutional amendment on the sample ballots they distribute on Election Day.
In Virginia, a proposed constitutional amendment must first pass two consecutive sessions of the General Assembly before it is put to voters as a ballot referendum the following November. The redistricting amendment, which enjoyed widespread public support, was passed the first time in 2019 by a wide margin in both chambers. It passed again this year by a 54–46 vote in the House and 38–2 in the state Senate.
If approved by voters, the 16-member Virginia Redistricting Commission would consist of eight legislators from both major political parties, and eight citizens selected by five retired circuit court judges. Using the results of the 2020 Census, the commission would draw up a new redistricting plan and submit it to the General Assembly for an up-or-down vote, with no alterations by either the legislature or the governor allowed. In the event the plan is voted down or vetoed, the Supreme Court of Virginia would step in and draw the new districts itself.
Yet Democrats who voted for the most comprehensive redistricting legislation passed by any state — not once, but twice! — are trying to torpedo it now that they are in charge in Richmond. Despite their previous claims to the contrary, Virginia Democrats are apparently in favor of gerrymandering — as long as they're the ones who get to do it.
In the current uber-partisan political climate, voters should not be under any illusions that if this constitutional amendment is rejected in November, they will have another chance to end gerrymandering in the commonwealth. The Virginia Redistricting Commission is a once-in-a-generation opportunity to make the process as fair and as bipartisan as humanly possible.
"It is an obvious conflict of interest for the legislature to draw its own district lines. Both parties have participated in this practice for centuries — the party in charge always wants to stay in charge," stated OneVirginia2021, which has long championed the amendment. "Ending gerrymandering isn't about right vs. left — it's about right vs. wrong."
Quite so, and the General Assembly was right to pass this much-needed electoral reform. Gerrymandering itself — and the Democratic Party of Virginia's hypocritical and self-serving attempt to preserve it — is just plain wrong.
As the Princeton Gerrymandering Project wrote in a Feb. 26 letter to House Speaker Eileen Filler–Corn, D–Fairfax, urging the amendment's passage: "The nation's eyes are on Virginia, and it is too close to the finish line to give up now."
The (Fredericksburg) Free Lance-Star
Catch the latest in Opinion
Get opinion pieces, letters and editorials sent directly to your inbox weekly!