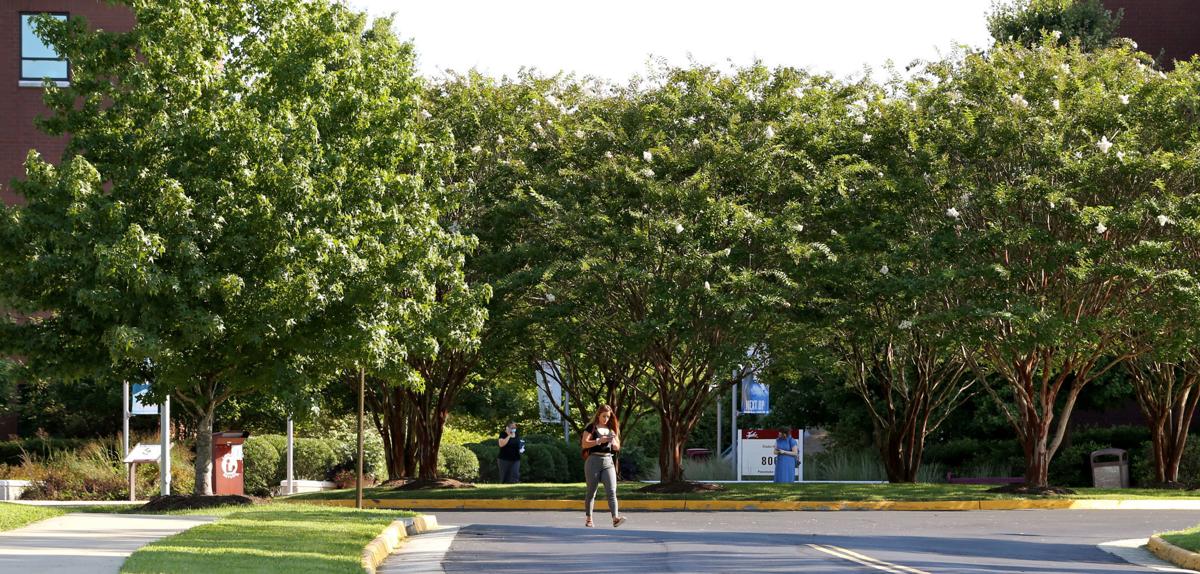 The COVID-19 pandemic has disrupted significantly the way in which we live and work.
Virginians have fought through furloughs, seen their hours reduced or completely lost their jobs.
And the struggle disproportionately is being felt by workers without college degrees. In a recent statement, state Secretary of Education Atif Qarni said more than 70% of people recently filing for unemployment had some college or less.
With less than two months until the Dec. 30 deadline to use federal CARES Act dollars, state leaders are launching a new effort to "REV" up Virginia's workforce. It's a sound investment.
This past week, Gov. Ralph Northam announced the commonwealth would direct $30 million in federal aid toward retraining Virginia workers whose jobs have been affected by COVID-19.
According to a release from the governor's office, the Re-Employing Virginians (REV) initiative will provide scholarships for eligible individuals toward a workforce or community college program in high-demand sectors: health care, information technology, skilled trades, manufacturing, public safety and early childhood education.
"Investing in programs that help people develop skills in high-demand fields is a win for workers, employers and our economy," Northam said. We agree.
According to the Virginia Community College System (VCCS) REV sign-up and frequently asked questions (FAQ) pages, eligible workers must meet the following criteria. First, you're a Virginia citizen. Then you either received unemployment benefits on or after Aug. 1, or you lost a full-time job because of COVID-19 and are working in a low-wage, part-time job with pay less than $15 per hour.
Throughout the pandemic, we have commended the Northam administration and localities for stewarding more than $3 billion in CARES Act money that went to Virginia. We also have questioned the federally imposed Dec. 30 deadline for states and localities to use the funding. As the end of 2020 draws closer, it is clear that fundamental issues tied to the COVID-19 pandemic will continue into 2021.
When we see an initiative that finds a creative way to work past that tight deadline, we recognize it, especially when it builds a foundation for well-trained workers finding good-paying jobs that are essential in our communities. That's the kind of long-term vision we should have while applying these precious dollars, one that fits in with Virginia's pre-existing plan to be the best educated state by 2030.
"Even with high unemployment rates, many employers are still struggling to find the talent they need in critical sectors," Chief Workforce Development Advisor Megan Healy said in a statement. "The REV scholarships will help close the skills gap between the jobs open and the Virginians in search of a new career path."
The one-time awards carry amounts of $3,000 for qualifying full-time programs and $1,500 for part-time or short-term, noncredit FastForward training programs. According to the VCCS FAQ page, the scholarship also is not considered income and therefore does not affect any continued unemployment benefits. The funding is available through Dec. 14.
Of the $30 million allocated by the state, $27 million will go toward VCCS programs and $3 million will go to local workforce development areas in Northern Virginia and Hampton Roads. Those two regions of the commonwealth account for nearly half of all initial and continuing unemployment claims, the governor's office said.
Best of all, the REV program is a flexible windfall. Any current student who enrolled in fall classes that began on or after Oct. 29, and will end by the spring 2021 semester, is eligible to apply for a one-time voucher.
Additionally, the program of classes does not have to begin by Dec. 14. Any interested worker is advised to visit www.vccs.edu/rev/ as soon as possible and initiate the process with a VCCS navigator. From there, the navigator works with the student to certify eligibility; provide career counseling, enrollment and registration support; and apply the voucher prior to that deadline.
As we continue to fend off and adapt to the coronavirus, we hope the REV program will be more than temporary relief for Virginians battling uncertainty about their economic futures.
It should be a step toward recovery, and a fresh start for families — and the commonwealth — after a very trying year.
— Richmond Times-Dispatch
Catch the latest in Opinion
Get opinion pieces, letters and editorials sent directly to your inbox weekly!