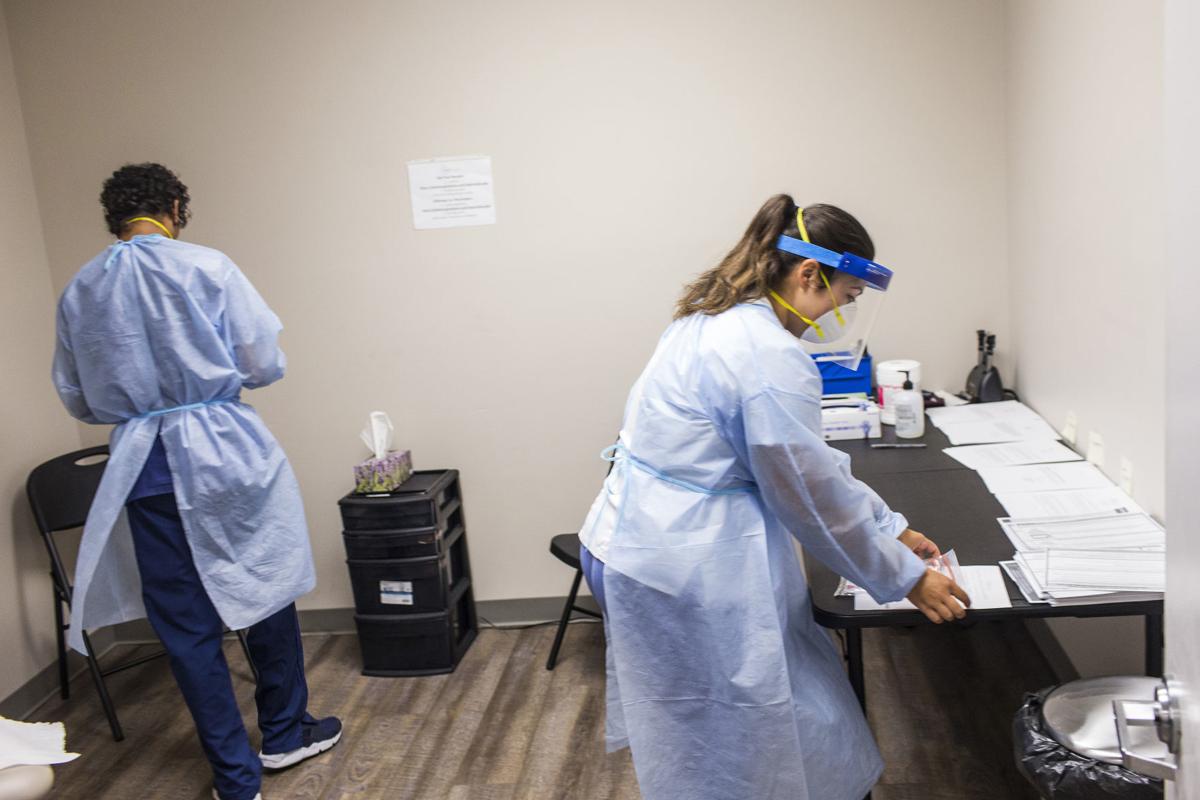 Looking back, the warning signs were there.
One year ago, the term "pandemic" largely was reserved for studies assessing preparedness. In October 2019, the Global Health Security Index (GHSI) released a report assessing 195 countries' abilities to handle pandemics. Some of the top-line conclusions were bleak:
"National health security is fundamentally weak around the world. No country is fully prepared for epidemics or pandemics, and every country has important gaps to address.
"Countries are not prepared for a globally catastrophic biological event.
"There is little evidence that most countries have tested important health security capacities or shown that they would be functional in a crisis.
"Most countries have not allocated funding from national budgets to fill identified preparedness gaps.
"More than half of countries face major political and security risks that could undermine national capability to counter biological threats."
Looking forward, how much of this was true? How can Virginia and the United States prepare better amid this ongoing pandemic?
Our ability to test and treat the coronavirus has improved. Our understanding of who is most vulnerable and how to protect ourselves — masks, social distancing, hand hygiene, staying outdoors — has grown. Our efforts to deploy an initial vaccine are ongoing.
But our experience with and recognition of COVID-19, even at the highest levels of leadership, continues to vary.
And even if and when a vaccine is here, it still likely will vary.
Take the flu. One hundred years after the 1918-19 influenza pandemic, the Centers for Disease Control and Prevention found only 45.3% of U.S. adults got a flu shot during the 2018-19 season.
Even with a flu vaccine, a new version has to be developed annually and public health campaigns still have to prod people to get protected. And even after being vaccinated, you still can get the flu.
What will our long-term COVID-19 landscape look like? Our preparation for handling the virus rightfully is shifting to how we might handle it with a better public health solution than masks or staying apart.
Last month, Gov. Ralph Northam announced $22 million in federal CARES Act dollars that would help jump-start a state program for COVID-19 vaccine preparations.
According to a release from the governor's office, the state's plan is assessing several factors, from identifying critical populations and priority groups for immunizations, to monitoring the safety of a vaccine, to building public confidence in its safety and efficacy.
This is a start, but we have a long way to go. There is so much more we have to learn and do to tackle the challenges ahead — and be better prepared than we were pre-COVID-19.
While we adapt to the challenges ahead, the coronavirus pandemic is leaving its damaging mark on cultural institutions and that damage may be permanent.
One in three museums could shutter in the United States because of the public health crisis, according to a survey earlier this year by the American Alliance of Museums, sparked by plummeting ticket and gift shop sales, and canceled school trips and events — all primary sources of funding.
Sadly, that's being felt across the Central Virginia region as museum attendance and activity has plunged.
As the RTD's Colleen Curran recently reported, lower attendance, layoffs and financial losses in the millions — along with additional costs for COVID-19 safety protocols — are the new normal.
After being closed through the spring and gradually reopening this summer, the number of visitors has dropped 50% or more at many local attractions — and isn't expected to climb anytime soon. It could be late 2021 or 2022 before activity returns to prepandemic levels.
Jamie Bosket, president and CEO of the Virginia Museum of History & Culture, called the pandemic's financial impact "unprecedented — probably the most significant disruption in our modern history."
Our cultural institutions need our support, now more than ever.
Art museums, botanical gardens, historic homes and other attractions preserve, spotlight and interpret our culture. They bring our communities together, and offer opportunities to learn more about the human experience.
Some local museums, for instance, have been collecting journals, photographs and artwork from residents that chronicle their COVID-19 experiences, as well as holding virtual discussions to hear firsthand about life amid the pandemic. An informed society relies upon its cultural institutions.
Our community offers an abundance of these treasures. Support them: Make a donation, become a member or visit a favorite — or new — attraction. It's worth it.
— Richmond Times-Dispatch
Catch the latest in Opinion
Get opinion pieces, letters and editorials sent directly to your inbox weekly!