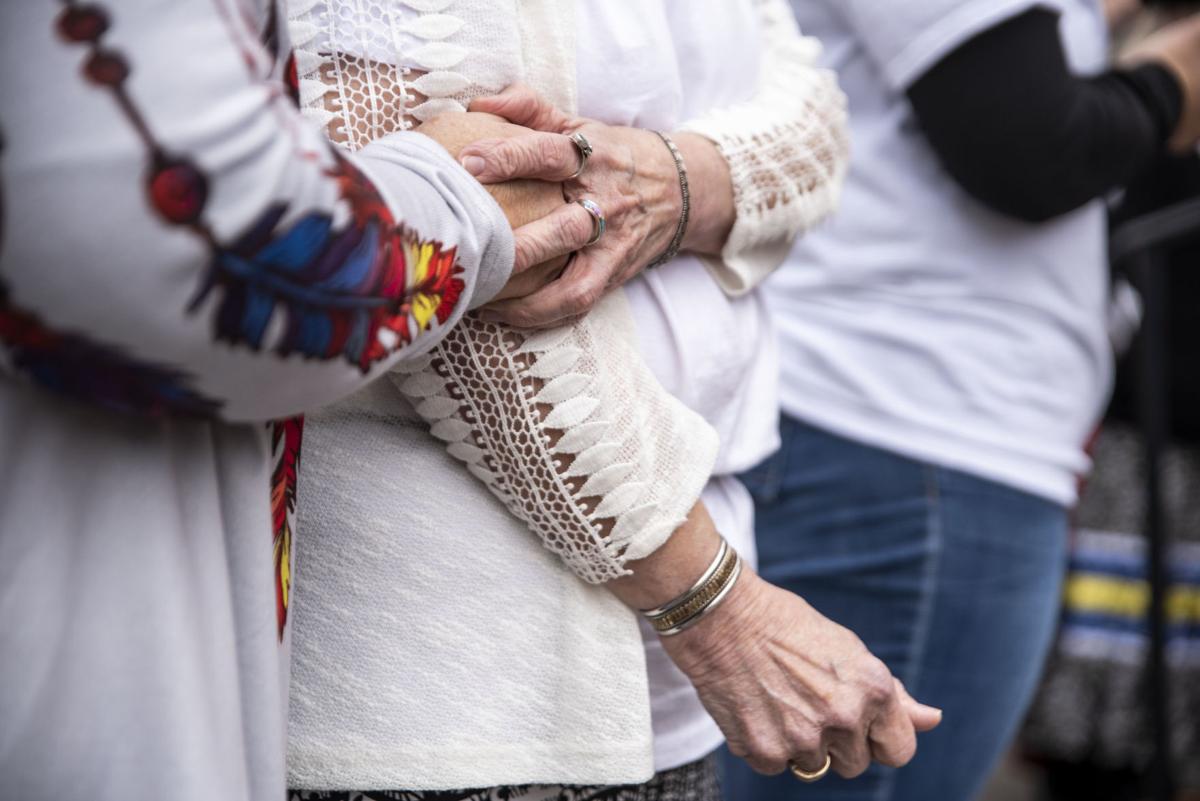 Congratulations to the Monacan Indian Nation on its purchase of nearly 1,300 acres in Amherst County.
The tribe already is headquartered in Amherst; this property will allow consolidation of existing activities plus the chance to add new ones — including development of a rehab center and, possibly, creation of housing and a retirement community.
The site also may be used for the nation's annual pow-wow, when it is resumed after the COVID pandemic wanes. The gathering has been held on rented land.
The Monacans once were widespread and powerful in the mid-Atlantic region. Their territory covered half of Virginia.
They've been federally recognized since 2018, and this land purchase is another milestone in their resurgence.
A new VEC delay
Remember the technology upgrade that the Virginia Employment Commission was going to implement come Oct. 1?
Remember the warnings that such an upgrade could cause additional problems?
The VEC heeded those warnings and postponed the upgrade to Nov. 1.
The Joint Legislative Audit and Review Commission had cautioned that, while new technology was a critical need, the VEC was unprepared to safely transfer data from the old system to the new.
Sure enough, the agency had difficulty moving information accurately. A JLARC official also said the VEC may have started too late to train staff on using the new system.
The delay should make the upgrade safer when it does occur, but meanwhile unemployed Virginians — who already have enough to worry about — must continue to deal with the inefficiencies of the current system.
USPS woes spread
Rep. Abigail Spanberger, D-7th, is arguing for better postal service.
U.S. Mark Warner visited Charlottesville in August to learn more about mail slowdowns and lack of deliveries, and pushed hard enough so that recently the U.S. Postal Service shipped in carriers from other jurisdictions to conduct a delivery blitz.
In August, he said, "I've been getting many more complaints about mail delivery in Charlottesville by far than anywhere else in the commonwealth."
Warner and U.S. Sen. Tim Kaine also sent letters to U.S. Postmaster General Louis DeJoy in February and to the USPS district manager for Virginia in August.
Spanberger reports a similar rush of complaints from constituents.
"Without a functioning USPS and proper support for Postal employees, Central Virginians cannot reliably receive lifesaving prescription medications, bills, letters from loved ones, and other essential items, and many local businesses cannot fill customer orders in a timely manner," she said.
Spanberger is also concerned about the 22407 ZIP code, which includes the Spotsylvania and Fredericksburg areas. Last month, she, too, sent a letter to the Virginia district manager, detailing issues there and asking for answers about how the USPS plans to solve its problems generally, including staffing shortages, continued delivery delays and elimination of mail pick-ups at some post offices.
Spanberger cosponsored the Delivering for America Act, which last year passed the House. It would "prohibit the USPS from making any structural changes impacting its service during the COVID-19 pandemic," according to her office. "…Additionally, the bill seeks to prevent any targeted structural changes that would weaken the USPS or threaten the job security of its employees."
Charlottesville-Albemarle residents may feel a sense of schadenfraude — or, more charitably, sympathy — upon hearing that others in Virginia are experiencing frustrating mail delays. The information confirms just how severe are the Postal Service's problems.
It's all well and good to try to legislatively prohibit the USPS from limiting service (even if the bill had passed both houses of Congress) during the pandemic. But the Postal Service's problems have gone well beyond such stop-gap measures.
What's needed is comprehensive reform, probably including routine tax support. If mail delivery is considered to be a public benefit — and it is by many Americans — then it should be funded accordingly.