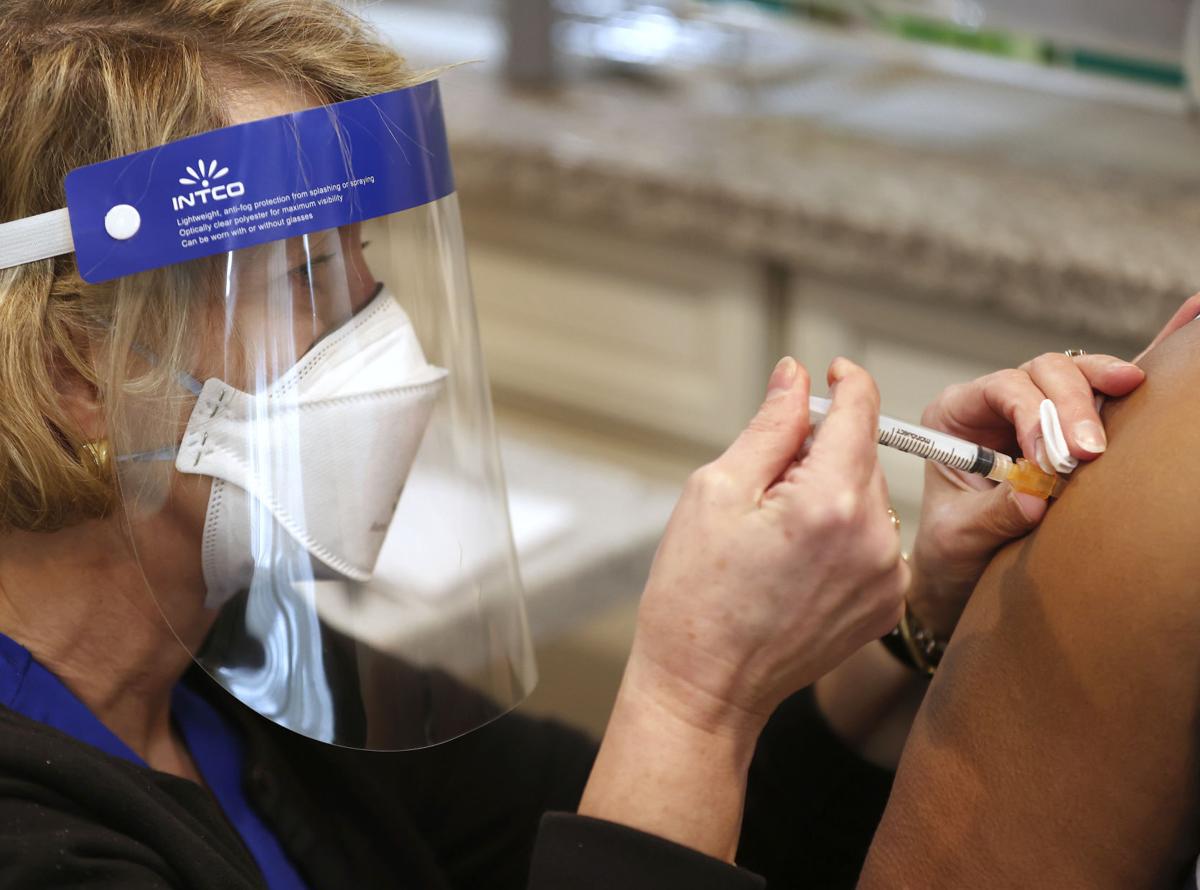 A year ago on March 14, just days before the official start of spring, Virginia announced its first coronavirus-related death. A James City County man in his 70s died of respiratory failure as a result of COVID-19. Two days later, officials reported the virus had claimed its second victim in the commonwealth.
Instead of a entering a season that signals rebirth, the spring of 2020 became marked by retreat. Amid shutdowns, lockdowns, closures and cancellations, Virginians steeled themselves for the worst pandemic in a century — as did others across the globe.
Let's put the numbers in perspective. COVID-19 has claimed more than 2.6 million people worldwide. That's roughly the population of Chicago.
In the United States, more than 530,000 souls have departed this world — more deaths, President Joe Biden pointed out in his address to the nation, than in World War I, World War II, the Vietnam War and 9/11 combined.
The death toll in Virginia stands at about 10,000, about the number of residents in the Fauquier County town of Warrenton.
Most everyone knows someone — a family member, friend, colleague, neighbor — who has contracted the virus, or, more sadly, died from it.
But as we approach the spring of 2021, we are hopeful this will be a time of renewal — and relief, thanks to the one of the most extraordinary scientific feats in history, the development in less than a year of vaccines for this highly contagious virus.
The word "relief" has dual meaning. For the past year, we have viewed it through the lens of grief and assistance. In addition to lost lives, we've experienced lost jobs: About 250,000 people in the commonwealth still are out of work.
We all have needed some form of relief. Stimulus checks have helped to pay bills. Unemployment benefits and rental assistance programs have helped Virginians keep their homes.
Jugs of hand sanitizer or personal protective equipment have helped keep people safe in public. And even just calls with loved ones have helped everyone grapple with the sea change we experienced in our daily lives.
Now, there is hope the next 12 months will be a time when relief means reassurance — the opportunity to reclaim stability and end a historic cycle of large-scale, life-altering consequences.
Preparation is fueling the hope. The path toward reassurance is accelerating because of the power of the vaccines now at our disposal. And it is an all-hands-on-deck effort.
On March 10, the Biden administration announced it was ordering 100 million more Johnson & Johnson doses. According to The Associated Press, that likely will result in a surplus of vaccines. "We want to be oversupplied and overprepared," White House press secretary Jen Psaki said.
That's a concept we must embrace. We cannot underestimate the power of this virus, the possibility of new variants that could require booster shots, or the way some populations — notably children — will be part of the ongoing path toward herd immunity. While children largely have avoided the worst cases of COVID-19, trials are ongoing to find a vaccine that fits ages 16 and under.
During his Thursday prime time speech, Biden laid out a timeline where July 4 would "mark our independence from this virus." Per a White House fact sheet, key steps to achieve that include increasing the number of places where Americans can get vaccinated and the number of people who can provide shots in arms.
The places range from pharmacies, to community health centers, to mass vaccination sites run by federal agencies in partnership with states. The professionals who will become eligible include everyone from dentists, to emergency medical technicians, to veterinarians.
Access to a lifesaving treatment is the first step toward reassurance. We're all seeking to reclaim different points of meaning in our lives, whether it's safety at work, stability in our bank accounts, extended time with friends and family, or the freedom to go anywhere without thinking twice.
"We need to get as many people as we can to get vaccinated," Gov. Ralph Northam said at a press conference Tuesday, to build herd immunity. "All along we've said getting vaccinations is key to getting your life back to normal."
It's been a rough year, and an especially tough winter. Ice and snow storms forced us inside. Many lost power. We're going stir-crazy after a year, for many of us, of staying at home.
But just as the number of cases spiked after the end-of-year holidays, we could suffer another surge as warming temperatures lull people into complacency as they shed masks and forgo social distancing. More than ever, it's important to continue observing the safety protocols that have been drilled into us.