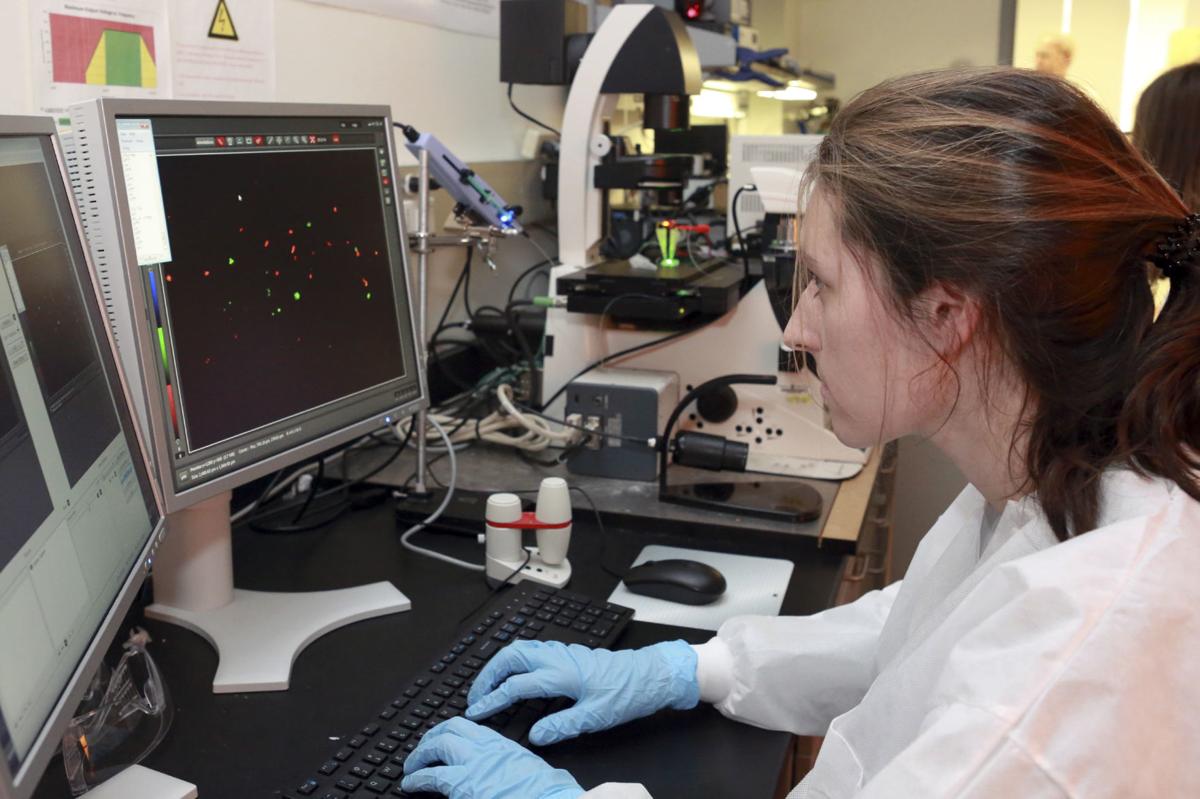 Seven is considered a magic number. We traditionally have had seven seas and seven wonders of the world and seven deadly sins. Some gamblers consider seven a lucky number; Christianity teaches that even God Himself rested on the seventh day. And many sports leagues — baseball, basketball and hockey among them — play a best-of-seven series to determine their champions.
And that is what brings us here today. For the past seven years, we have indulged ourselves in an experiment: Whenever there's a major sports championship, we examine the two cities represented to see if there are any economic lessons there that we can apply here.
Today, let's take stock of what we've learned from all these cities over the past seven years.
1. Cities naturally rise and fall as economies change. The challenge is how well those cities adapt to new economic realities. That's a lesson that hits home for all of us. Roanoke once was a railroad city and no longer is. Danville was once a textile-and-tobacco capital. Martinsville was home to textile plants and furniture factories. The coalfields were an energy capital when coal was the nation's main energy source. Now all those things have changed, some more abruptly than others. The lesson seems clear: No community should ever place all its economic bets on one thing. Consider this: Our assessment earlier this week of the NBA finals painted a pretty dour picture of Milwaukee's economic future — and that was just quoting from sources there. By contrast, Phoenix was hailed as an economic marvel that's now coming into its own as a technology capital. Had we been writing a century ago, the assessment would have been quite different, because Phoenix then wasn't much bigger than Pulaski and Milwaukee in the early 1900s was a technology capital of its day. The Allis-Chalmers company originally developed cranes powered by ropes, which led to cranes powered by electric motors, which eventually led to Milwaukee as a center for producing industrial controls. It still is, but their share of the economy is simply much smaller as manufacturing evolves. That brings us to:
2. Some cities do a better job of building a new economy than others. Milwaukee stands as an example of a city that hasn't. We don't mean to pick on Milwaukee, it's just a handy and current example. By contrast, let's look at another industrial city that has now refashioned itself as a technology capital — Montreal. So it can be done. Boston is another. Pittsburgh is a third. All the go-go cities today are tech hubs but none began as tech hubs. They all evolved into that from something else.
3. Some economic changes take a long time. That's a dispiriting lesson for some because, as the old saying goes, Rome wasn't built in a day. Neither was Silicon Valley, whose San Jose Sharks played in the 2016 Stanley Cup finals. Its technology roots date back to telecommunications work that began there before World War II, work related to military installations at nearby San Francisco. Former Roanoke city council member Ray Ferris liked to speak of local government as "cathedral building," noting the great cathedrals of Europe took centuries to build. This observation is harsh but true: If a community is suffering economic problems today, it's often because local leaders decades ago didn't sufficiently plan for the future. That's hard to do, of course. Who in the 1950s in Danville could have foreseen a day when textiles and tobacco would be gone?
4. Some economic changes can be made quickly, although quickly is relative. Montreal owes its current status as a tech hub to decisions made in the 1990s. Pittsburgh's transformation can be dated back to the 1980s. Those dates are now three and four decades ago, of course, which helps underscore the point we made above: Building a new economy is generational work. That brings us to this point:
5. Governments matter. We haven't found any clear evidence that either Democrats or Republicans do a better job of building a new economy, but there's plenty of evidence that an activist government can. Let's use a non-American example to make our point: Montreal made the transition from a dying Rust Belt city into a tech hub because the French separatists in charge of the Quebec provincial government in the 1990s enacted a tax credit for video game makers. That helped lure a big employer from France (which also was looking at tech-friendly Boston) and that, in turn, jump-started a technology center there. That's probably the most dramatic example we've found but every city we've studied has had some kind of active government involvement in economic development happening at some level. And that brings us to:
6. Universities matter. We can't stress this enough. In the old economy, jobs moved to where the natural resources were — ports and mines. In the new economy, jobs move to where the talent is. Universities, particularly research universities, really are the industrial parks of the today. Boston has made our list a lot because the New England Patriots have been such a strong team but Boston makes the list of tech capitals a lot because it has so many strong universities. Tampa Bay is a "new" city, economically speaking, but the University of South Florida now is regarded as a major research university. The only rising city we've found that doesn't have a major university at its core is Las Vegas, and it's an exception for lots of reasons.
7. We have a geographical disadvantage. Now here's the catch: All the championship cities are big cities, often the major city in their state or province. When Quebec passed that video game tax credit, that naturally helped Montreal but not necessarily the Gaspe Peninsula. We, though, do not live in big cities, or the major economic engines in Virginia. A state government dominated by the urban crescent in general (and Northern Virginia in particular) is never going to care very much about what happens in Southwest or Southside Virginia. We are pretty much on our own, which takes us back to point number five. That might be the biggest lesson we've learned. Remember that when it comes times to vote for your city council or board of supervisors.