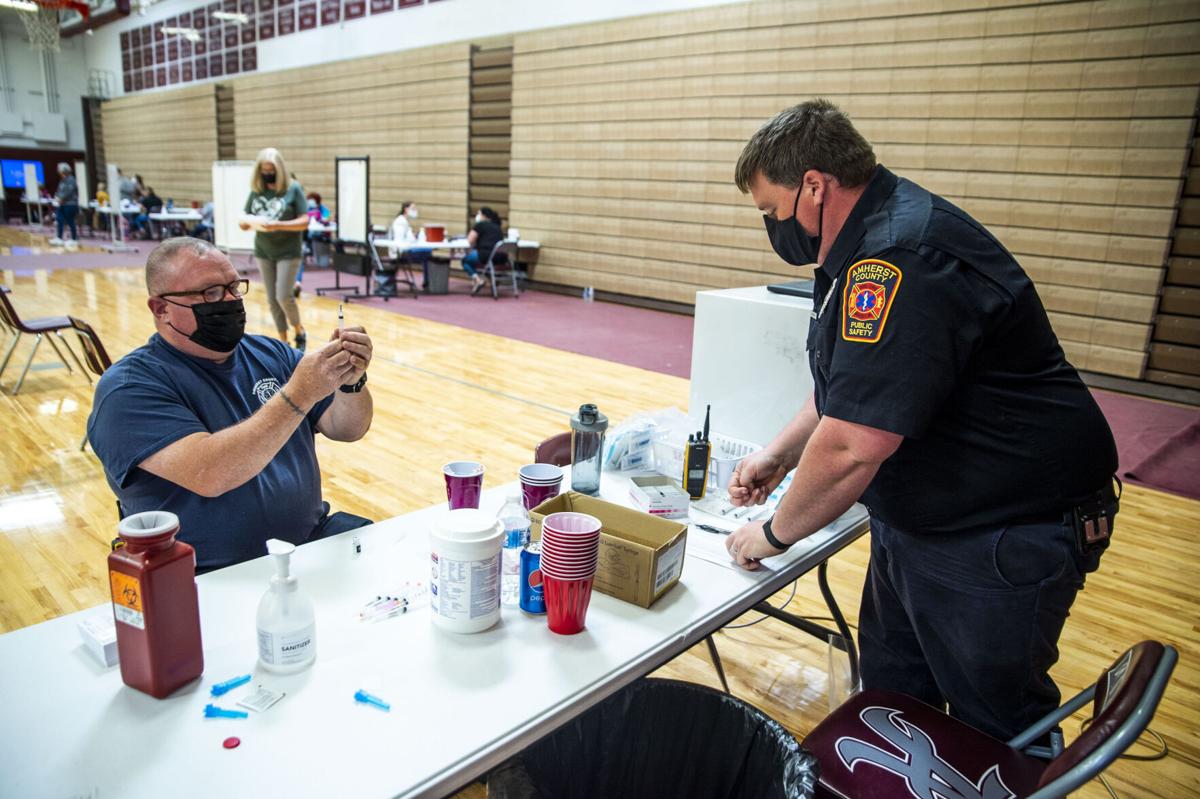 On July 4, President Joe Biden sought to channel the positive energy of celebrating America's birthday toward the drive to end the coronavirus pandemic.
"Two hundred and forty-five years ago, we declared our independence from a distant king," Biden said. "Today, we're closer than ever to declaring our independence from a deadly virus. That's not to say the battle against COVID-19 is over. We've got a lot more work to do."
Two months later, the battle absolutely is not over. In his July speech at the White House, Biden noted that on the back of his daily schedule card, he kept a tally of "the precise number" of people whose lives were lost to the virus. It was 603,018 as of Independence Day. Entering this weekend, roughly 50,000 Americans have been added to the death toll.
Something is not right here. And to beat COVID-19, we need a firmer stance on the "right thing" to do.
That "right thing" concept came to our attention after Virginia Tech football's thrilling 17-10 victory over North Carolina at Lane Stadium on Sept. 3. For some onlookers, this was the epitome of independence from the virus — the ability to attend a packed sporting event and cheer on the Hokies. For others, this was a perceived nightmare — a large gathering amid continuing headlines tracking cases, hospitalizations and deaths.
Dr. Noelle Bissell, director of the New River Health District, which provided vaccines to a handful of fans at the game, had this to say.
"It was outdoors," she said, per a WSEV-TV report. "I know people were yelling and what-not, but it was outdoors. If people did the right thing and stayed home if they were sick, or stayed home if they were in close contact with someone who tested positive, then we really shouldn't see a huge bump."
What is the "right thing" to do? It all starts with vaccines. In Virginia, if every 10 adults were to line up, roughly seven have rolled up their sleeves and gotten their shots.
But the other three have no better protection than day one of this pandemic, when we lived through stay-at-home orders, business capacity restrictions and more. One recent Centers for Disease Control and Prevention study found that unvaccinated people are 29 times more likely to be hospitalized with COVID-19 than vaccinated individuals.
The truth is: Some Virginians who aren't vaccinated don't ever want to be. Some are fearful of getting vaccinated. Some who already are fully vaccinated continue to avoid resuming in-person activities. And like it or not, public health experts don't know what tomorrow will hold regarding how this virus evolves — notably the emerging "mu" variant, which now is in Virginia.
"We have many different irons in the fire, if you will," Brandy Darby, a veterinary epidemiologist with the Virginia Department of Health, told WAVY-TV. "This variant has potential that it could become concerning over time."
The mu variant first was identified in Colombia, which leads us to the real issue. How can Virginians do the "right thing" without better distinctions in policies?
For example, Virginia Tech disenrolled 134 students from school this year for not getting vaccinated. For consistency's sake, would the school deny 134 football fans access to the stadium or other public campus services?
Even the CDC won't even go the extra mile in its international travel policy. In bold letters, people are told in the first sentence not to venture internationally unless they are fully vaccinated. But as of Aug. 25, there only is required testing for people coming to the U.S. on an international trip. Travelers must show a negative COVID-19 test no more than three days before travel, or "be prepared to show documentation of recovery (proof of a recent positive viral test and a letter from your health care provider or a public health official stating that you were cleared to travel)."
What's the point of having vaccination requirements at local levels — workplaces, restaurants and more — when arguably the biggest gate to transmission — our airports — remains open?
These mixed messages spark confusion and frustration. If unvaccinated Virginians respond by continuing to pass on their shots, while the vaccinated remain risk-averse to resuming regular activities, that's bad for public health and bad for our economy. And if the virus does mutate to a point where the current vaccines are not as effective, could we be right back to where we started 18 months ago?
Public health officials and elected leaders need a firmer stance in their messaging, and the public needs to follow their lead. Getting vaccinated is the right thing to do.
— Richmond Times-Dispatch