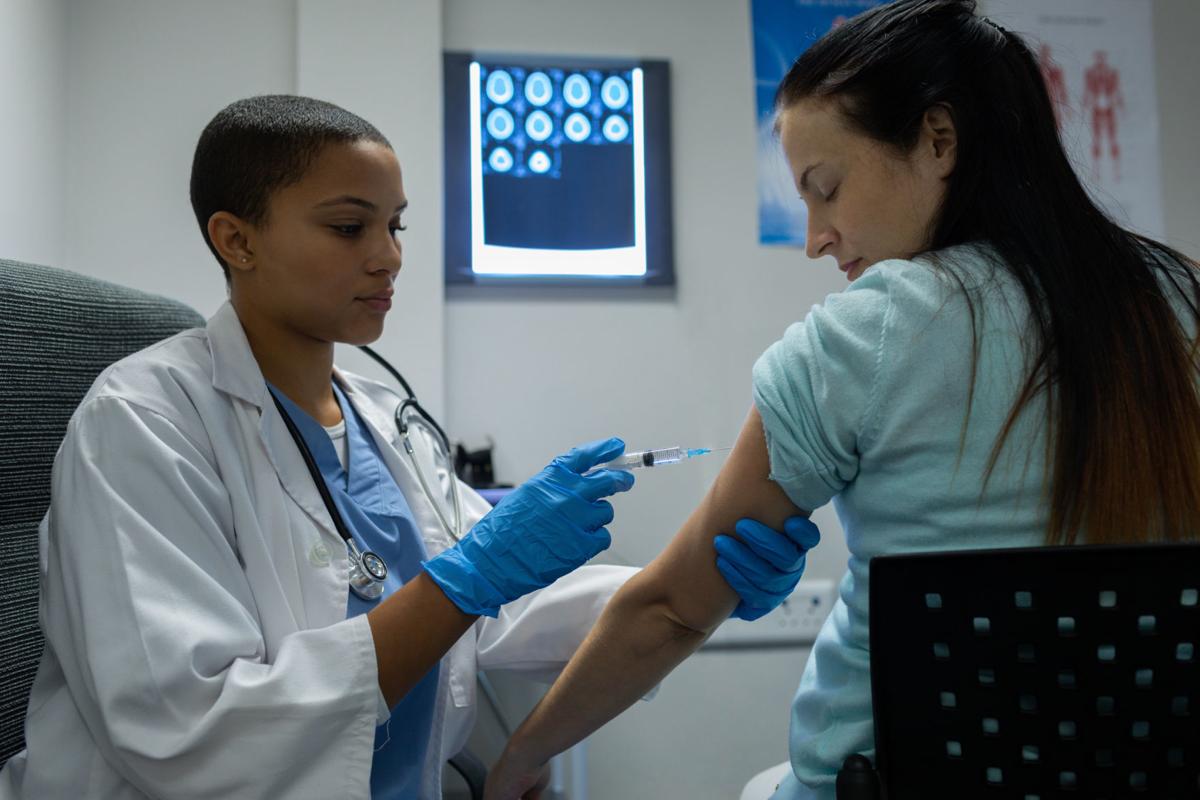 Summer is all but over. The weather is cooler, and morning temperatures in the low 60s make it tempting to reach for a sweater before heading out the door.
We might not be completely back in the swing of things — the majority of schools still are being held online and many businesses continue to operate virtually rather than in person. But the economy gradually is reopening, and people are out and about.
Of course, many of the traditional, beloved rites of fall probably will be different.
There won't be Friday night football games.
And if you are a fan of apple-picking and hayrides, you might need to check the website of your favorite orchard. Many are requiring reservations, limiting the number of guests and taking other precautions.
Whether Halloween parties and trick-or-treating will happen remains up in the air.
But the leaves still will turn, and there still will be pumpkins and chrysanthemums.
One fall practice that still is happening is more important than ever. Getting your annual flu shot this year, doctors say, is absolutely critical.
According to the Centers for Disease Control and Prevention, ever year more than 200,000 Americans wind up in the hospital because of the flu.
Tens of thousands die from influenza annually. Infants, the elderly and people with compromised immune systems are most at risk.
Medical professionals said in addition to influenza's annual return, they also expect to see a resurgence of COVID-19 infections this autumn.
Health officials are quite concerned hospitals and medical clinics could be overwhelmed with a "twindemic" of COVID-19 and seasonal flu.
Centers for Disease Control director Robert Redfield warns America is headed for what might be "the worst fall, from a public health perspective, we've ever had."
Therefore, the Centers for Disease Control recommends everyone 6 months and older get the yearly flu vaccine.
And, contrary to an alarmist study published in early January, the CDC said there is no risk of obtaining the coronavirus from a flu vaccination.
Flu shots can be obtained from almost any local pharmacy, your doctor's office and medical clinics.
Many facilities are offering free shots.
Veterans enrolled with the VA's health care system are eligible for free shots at most pharmacies.
Get vaccinated — for your health and that of everyone else with whom you come in contact.
And please, remember to wear your mask.
— Richmond Times-Dispatch
Catch the latest in Opinion
Get opinion pieces, letters and editorials sent directly to your inbox weekly!