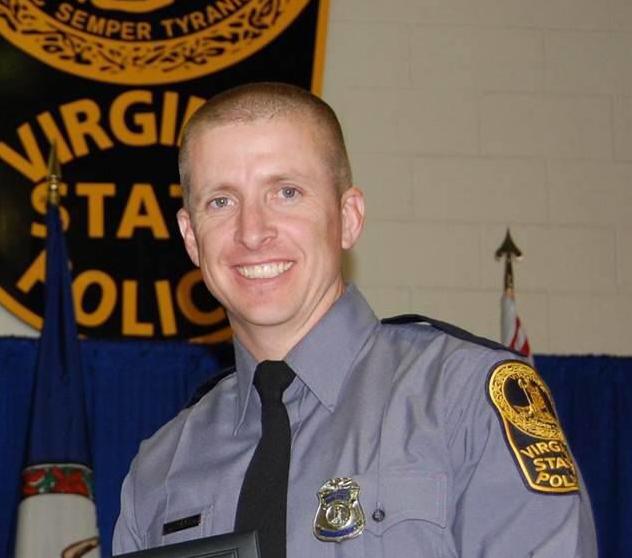 Certain members of the Virginia Senate must have been cooped up too long during the COVID-19 lockdown, or else they are pandering to "activists" who demand an end to police abuse, but not abuse against the police.
Senate Bill 5032, introduced by Sen. Scott Surovell, D–Mount Vernon, would eliminate the mandatory six-month minimum prison sentence for assault and battery not only on police officers, but also on "a judge; magistrate; correctional officer; person directly involved in the care, treatment, or supervision of inmates; firefighter; or volunteer firefighter or any emergency medical services personnel."
The bill, which would allow such assaults to be downgraded from a felony to a Class 1 misdemeanor, passed 21–15 on Aug. 26 along strict party lines. Sen. Ryan McDougle, R–Mechanicsville, voted against it. Sens. Bryce Reeves, R–Fredericksburg; Richard Stuart, R–Montross; and Jill Holtzman Vogel, R–Warrenton, did not vote.
"I think most Virginians would be shocked to think you could get a felony with a minimum six months in prison for situations where there's no injury," Sen. Surovell said in defense of his bill, claiming any assaults involving serious injuries such as broken bones could still be prosecuted as felonious malicious woundings.
What we're shocked at is Surovell's contention that punching, kicking, biting and launching projectiles at judges, magistrates, police officers, firefighters, EMTs and correctional officers who are doing their jobs — and whose ranks include many public servants of color — should be considered a minor offense if the assault doesn't send them to the ER.
"This is nothing more than an attack on every law enforcement officer in the state," responded Roanoke County Police Chief Howard Hall, president of the Virginia Association of Chiefs of Police. "When someone attacks our first responders, in my mind, that is a significant offense, regardless of the severity."
Surovell claims a case he often cites about a mentally ill Hispanic woman who was charged with felonious assault after throwing an onion ring and spitting at a police officer in Fairfax County is an egregious example of overcharging by the police.
What he doesn't mention is the charge was changed to a misdemeanor in court; the woman pleaded guilty to a more appropriate charge of disorderly conduct agreed to by both the prosecutor and her defense attorney; and she was put on probation, not sent to prison for six months. Extenuating circumstances, such as mental illness or the age of the offender, can and should be taken into account by prosecutors in such cases without exposing all first responders to more abuse.
The real danger Surovell's overreaching legislation poses — not only to law enforcement and first responders, but also to the citizens of Virginia they valiantly serve —is obvious to anyone without an ideological axe to grind.
Michelle Dermyer, whose husband, Virginia State Trooper Chad Dermyer, was shot and killed in the line of duty in 2016, told legislators, "If this war on law enforcement continues and elected leaders do nothing to support these men and women, the reality is that law enforcement officers will walk away from their profession because it just won't be worth it anymore. There will be no one applying for law enforcement positions because, honestly, why would you?"
Why indeed? It's a dangerous, dirty, underpaid and often thankless job even under the best of circumstances. Expecting public servants to also endure physical assaults by angry, unstable or dangerous people who have no qualms about breaking the law and violating every standard of decency is asking too much.
And if Virginians think it will be easy to restore the "thin blue line" that protects them, their children and their property whenever they call 911, they should think again.
If the Democratic majority in the House of Delegates is foolish enough to also pass this bad bill, Gov. Ralph Northam's duty to the citizens of Virginia is clear: He should promptly veto this legislative assault on law enforcement and first responders.
The (Fredericksburg) Free Lance-Star
Catch the latest in Opinion
Get opinion pieces, letters and editorials sent directly to your inbox weekly!