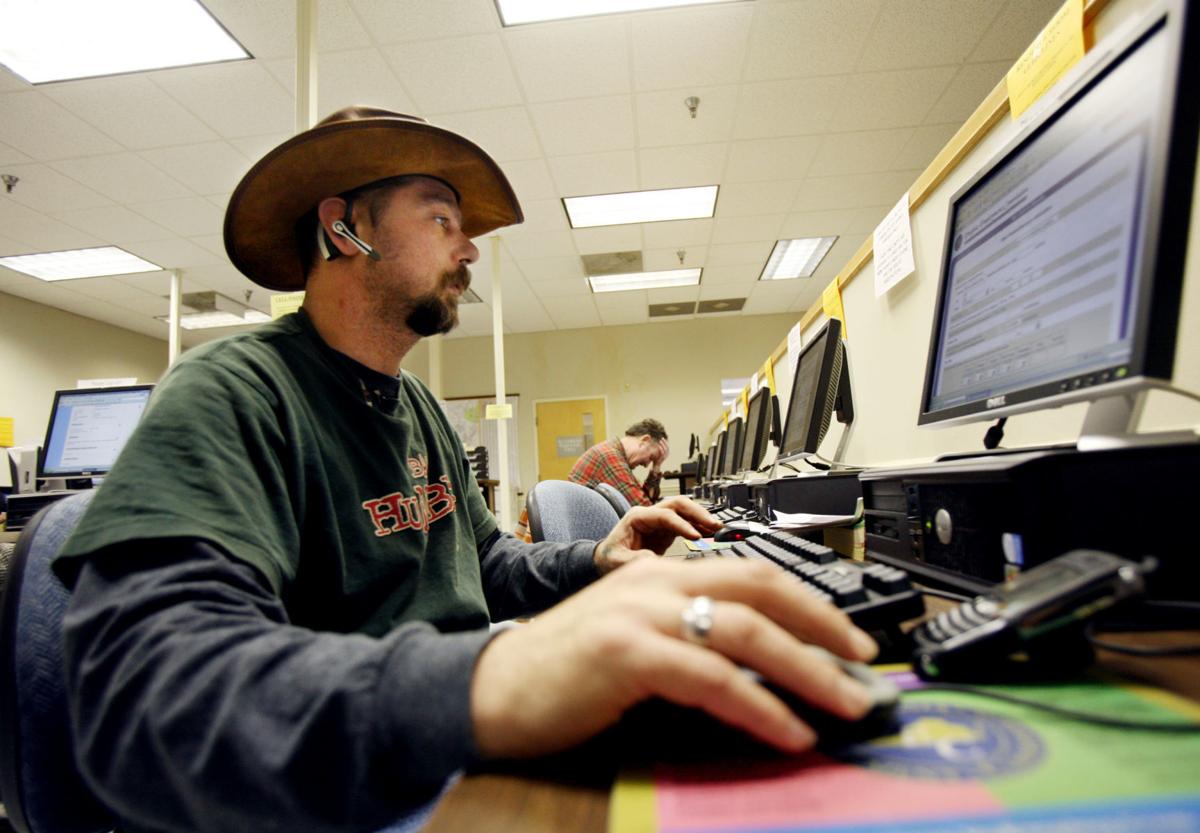 Since the start of 2020, more than 1 million unemployment claims have been filed by Virginians. According to the Virginia Employment Commission (VEC), that figure is greater than the entire claim load from mid-2014 through the end of 2019.
The VEC has struggled to keep pace with the unprecedented demand. On a July 16 call with reporters, officials said 60,000 claims still were in limbo due to various issues. And in a July 19 op-ed for The Times-Dispatch, Commissioner Ellen Marie Hess said that by late spring, 1 in 5 workers in the commonwealth were affected by the economic fallout from COVID-19.
"The impacts of the current pandemic on public health and the economy have been nothing short of terrible, and like everyone else, we look forward to a time when these challenges are overcome," Hess wrote.
So do we, and Tuesday afternoon offered hope for getting Virginians back to work. The VEC hosted a statewide virtual job fair, with more than 200 employers participating. In an interview, Dr. Robert Walker Jr., chief of veteran services at the VEC, added that there was geographic diversity within that list — around 80 employers from the Hampton Roads area, 65 from Northern Virginia and 50 to 55 from the western part of the commonwealth.
As of Monday, more than 3,000 job seekers had signed up and the effort to help Virginians get back to work comes at a time of paramount importance. On July 25, the Federal Pandemic Unemployment Compensation program, which provided an extra $600 per week in benefits, expired in the commonwealth.
That $600 payment opened a fiercely charged debate between two points — the money's role as a financial lifeline and whether it was a factor keeping people from returning to work. A recent NPR report said the $600 payments ended up accounting for around 15% of all U.S. wages during COVID-19. And federal lawmakers continue to debate whether or not to expand all or part of the added benefits.
No matter what Congress decides, employers still are struggling to stay open and keep their workforces and customers healthy.
Households still are fighting to find work at a time when the economy is not its healthiest, and personal challenges such as child care, elder care or pre-existing health conditions are complicating job prospects.
The VEC has a role to play in that fight — as a resource connecting workers to new opportunities. Virtual interviews cannot replace in-person conversations, especially for candidates without internet access.
But if jobs are available, the state is doing its job by facilitating these kinds of events.
Catch the latest in Opinion
Get opinion pieces, letters and editorials sent directly to your inbox weekly!