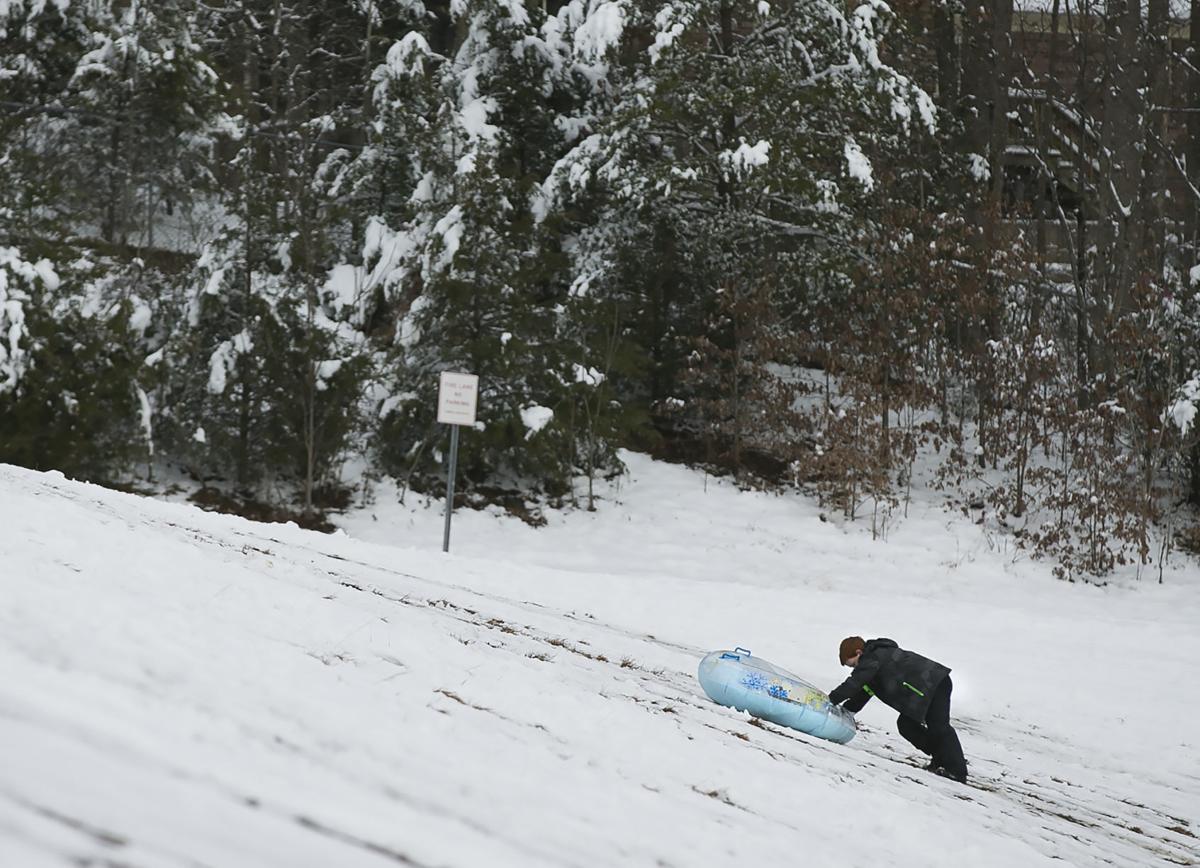 Rhode Island Gov. Gina Raimondo has an interesting take on distance learning, most school districts' main tool for dealing with the effects of COVID-19.
"Maybe," she said not too long ago, "it's the end of the snow day."
The governor said it with a smile, but she has a good point. The logic is as unassailable in Virginia as it is in Rhode Island.
How many times have we seen multiple days of public school education wiped out, to either be made up later or not, by snow or rumors of snow? Sometimes, the culprit is ice that affects only one part of a large district, but most districts take an all-or-nothing approach to weather issues, so everybody stays home.
With all the problems involved in molding young minds via the internet, the pandemic has shown that distance learning is possible. And if it can be done for most of a spring semester and who knows how much longer, then it surely can be done on a daily basis whenever the forecast calls for ice and snow.
In an average winter in our part of the world, it's inevitable that there will be days in which it isn't safe for every student to get to every school. In some, like the unforgettable winter of 2009-10, the days missed climb into double digits.
The Virginia Department of Education says students must have 180 days or 990 hours of instruction. It doesn't say how many of those have to be done in person.
The demise of the snow day will, of course, be bad news for students who were looking forward to a day making snowmen or going to the mall. (Mall visits somehow seem less hazardous than trips to school.) It will inconvenience some teachers and school systems, because somebody has to be on the other end of the transaction, doling out the knowledge.
Necessity, that mother of invention, has forced us into a sometimes clumsy dance with distance learning. It isn't perfect — in the coronavirus world, nothing seems to be perfect — and a lot depends on how inspired the kids are without a teacher looking over their shoulders.
But we have learned that we can do it. This fall, we may learn that we can do it for weeks if not months on end.
And, if we can consider long-distance classes for a semester or more, there is little reason for education to ever be snowed out again.
The demise of snow days might not be good news for some young minds, but it would be a welcome change for school districts where "cloudy with a chance of flurries" is reason enough to call off a day of education.
The (Fredericksburg) Free Lance-Star