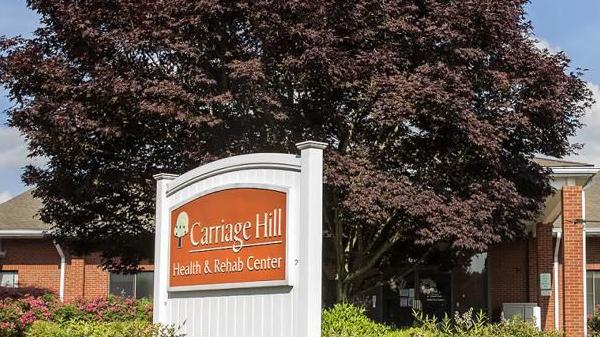 Gov. Ralph Northam announced he was reversing his policy and releasing names of nursing homes and assisted living facilities with COVID-19 outbreaks — which now account for nearly two-thirds of all coronavirus fatalities in the commonwealth.
Northam's original rationale was under state law, these businesses were entitled to the same medical privacy protections as patients, despite pleas by family members worried about loved ones.
The Virginia Department of Health's figures as of June 22 show 1,005 of the total 1,620 COVID-19-related deaths in the commonwealth since the outbreak began have occurred in long-term senior care facilities. Surely state and local health officials must have noticed these facilities were hotspots of contagion.
His reversal last week made clear, the governor at best misled the public. If releasing facility names was not allowed three months ago, releasing them now still would be forbidden since the General Assembly has not met to change the law, as House Minority Leader Todd Gilbert, R–Shenandoah, pointed out.
Northam blamed the Centers for Disease Control and Prevention for releasing faulty information that created "confusion" to explain why he would not let Virginians know which senior care facilities were reporting deadly outbreaks. What exactly was Virginia's physician/governor confused about?
"I cannot fathom the reasoning behind the governor's announcement," Gilbert said. "Families have sought this information — information they could use to protect their loved ones from a lethal threat — for months. Now, after the body count in nursing homes reaches 1,000, the governor has reversed course."
An outbreak at Canterbury Rehabilitation & Healthcare Center in Henrico County killed 51 in two months.
A recent Wall Street Journal analysis found more than 50,000 COVID-19 deaths in nursing homes and assisted living facilities nationwide — accounting for 43% of the 116,700 deaths in the country, even though this demographic accounts for less than 1% of the U.S. population.
During a call with the nation's governors in May, Vice President Mike Pence recommended every nursing home resident and staff member be tested. Yet it took more than a month for Northam to announce Virginia would spend $246 million (most of it federal money) to test long-term care facility resident and staff member in Virginia — by July 15!
That means more than three months after he declared a statewide emergency, testing of every resident and staff member at these hotspots still has not occurred. Without testing, there's no way to tell who is contagious, and who needs to be moved to a safer location.
The appalling death toll at these facilities is a result of inexcusable inaction by Northam and state officials, who were too busy monitoring the beaches and parks to make sure the most vulnerable people in Virginia were protected.
Sorry, governor, this latest after-the-fact announcement is too little — and way too late.
The (Fredericksburg) Free Lance-Star
Concerned about COVID-19?
Sign up now to get the most recent coronavirus headlines and other important local and national news sent to your email inbox daily.