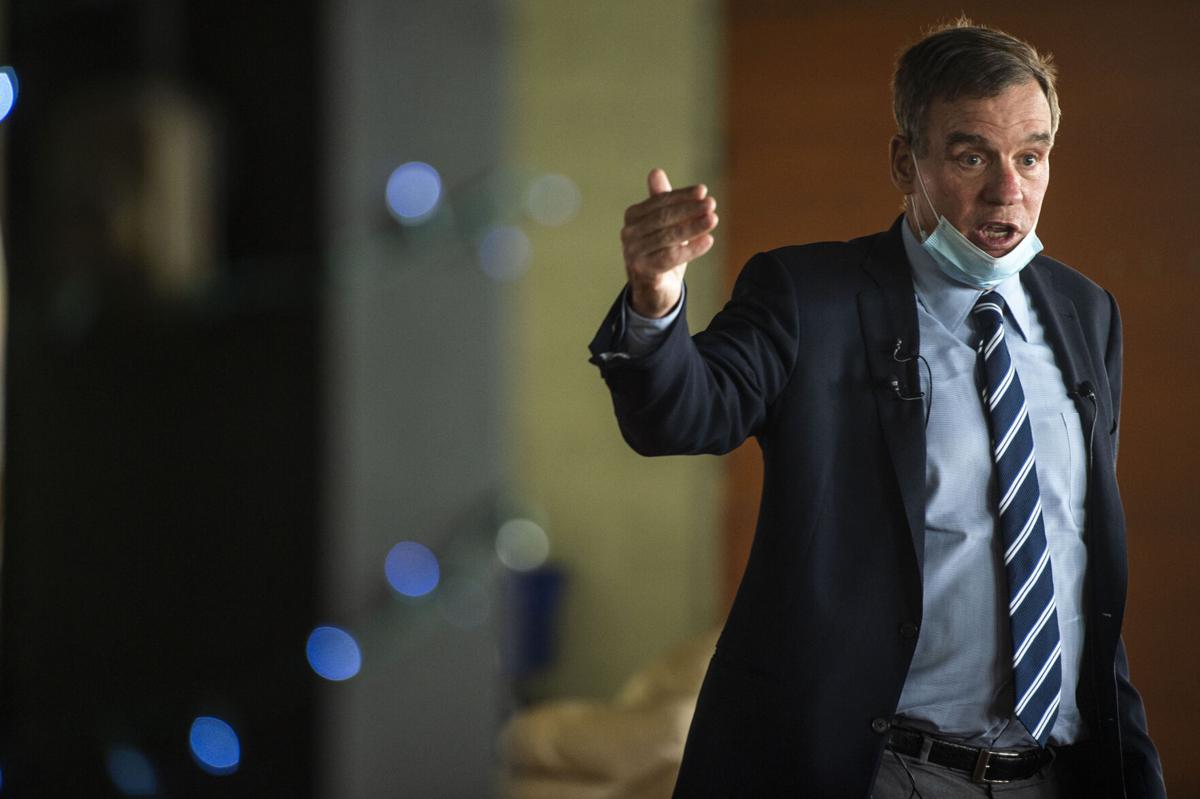 Congress is on the verge of radically altering Virginia's long-established, proven protections for employee-employer relations. Leaders in Washington, including President Joe Biden and Sen. Tim Kaine, are pushing the PRO Act, a piece of legislation that would eliminate the Commonwealth's right-to-work status — along with many other provisions that circumvent employees' rights. Essentially, this would give unions unprecedented power to drag all employees in the Commonwealth under their influence.
Sen. Mark Warner is one of only a handful of Democratic Senate holdouts who have yet to support the PRO Act. As governor, Mark Warner was a defender of the right to work in Virginia. Employees across Virginia need to count on Sen. Warner continuing to hold fast against this anti-worker legislation.
Our right to work has been a strong protection for employees since the 1940s. As a right-to-work state, Virginian workers — not union representatives or bosses — make decisions about whether being a card-carrying union member is best for them. And if a Virginian worker decides that they do not want to join a union, they cannot be forced to pay union dues. It is about fairness, because workers should be free to weigh for themselves whether the benefits of union representation are worth the dues they are expected to pay.
These are important protections, and states and commonwealths with right-to-work policies also have some economic advantages. Studies suggest that businesses in right-to-work states and commonwealths create more jobs and have higher output than in those that allow forced unionization. Among the members within the Lynchburg Regional Business Alliance, we have heard repeatedly that businesses prefer to set up shop and create jobs in places where right-to-work is the law of the land. It allows management and employees to work together as partners, rather than at arm's length.
When he served as governor from 2002 until 2006, Sen. Mark Warner was a strong defender of workers' protections. He kept Virginia's right-to-work statute intact throughout his term and has spoken favorably of its role in protecting workers.
That is why our members, and their employees, are urging Sen. Warner to oppose the PRO Act. This legislation protects workers in name only — in reality, it gives unions a stranglehold over employee-employer relations and power over how workplaces are run. Besides undoing Virginia's and 26 states' right-to-work laws, the PRO Act would impose policies such as requiring managers to go through a union representative to talk with their employees about pay, benefits or anything in the realm of human resources. It would also prevent the use of secret ballots in unionization and union elections, opening employees up to intimidation and harassment. It even allows unions to conduct strikes without notice.
Of course, unions do have an important role to play in the modern workplace. Businesses and employees that want union representation to help with negotiations or other aspects of day-to-day human resources questions should be free to choose to do so. But the PRO Act would go much further than that, amounting to a federal rewrite of Virginia's employment laws to give unions a permanent position in every office, shop floor or factory across the Old Dominion.
Right-to-work has been tested for decades in Virginia, and it has proven itself an important means of empowering workers. Sen. Warner protected the right to work during his time in the Executive Mansion, and now it is up to him to protect it again in Washington. Workers in all industries across Lynchburg and across the Commonwealth are counting on him to stand up for them.
Megan A. Lucas is CEO and Chief Economic Development Officer of the Lynchburg Regional Business Alliance.