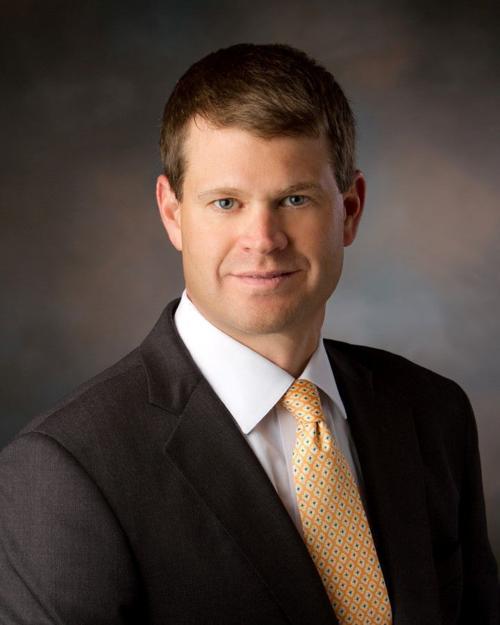 The U.S. Senate confirmed President Donald Trump's nomination of U.S. Attorney Thomas Cullen to become a federal judge Thursday.
Cullen, 43, has served as the Roanoke-based U.S. attorney for the Western District of Virginia for nearly two and a half years. He has worked on a variety of criminal and civil cases during a 16-year legal career. His judgeship could begin shortly. The job, which pays an estimated $220,000 a year, comes with lifetime employment.
Cullen tendered his resignation as U.S. attorney effective at noon Tuesday, according to his office. Attorney General William Barr plans to announce Cullen's successor soon, the office said.
U.S. District Judge Michael Urbanski will swear Cullen in, but no date for the private ceremony has been announced. He'll need a signed presidential commission, a formality that should occur within a few days, and can hire law clerks to assist him in his work.
The court is based in the Poff Federal Building in downtown Roanoke and has six other locations, including Abingdon, Charlottesville, Lynchburg and Harrisonburg.
Cullen, who won't be assigned to one location, will join the federal bench at a time of curtailed operations because of the virus pandemic. Some hearings and many trials have been delayed, but the court is open.
The Western District of the federal judiciary begins west of Richmond and runs from near Winchester to far southwest Virginia. Drug cases dominate the criminal docket, far more than across the nation as a whole.
Federal prosecutors in the district charged 352 criminal defendants during the 12 months that ended March 31. Of the total, 43% faced drug charges, 18% immigration charges and 15% firearms charges, according to federal records.
Cullen took special aim at opioid distribution, including by physicians, and street violence, at the direction of Washington.
A recap of recent accomplishments, released by Cullen's office, quoted Danville Police Chief Scott Booth as saying his city is "a much safer place" because of federal prosecutions of violent criminals he attributed to Cullen's leadership.
The recap also touted efforts to expand drug treatment and education. In the courtroom, prosecutors working for Cullen convicted more than a dozen physicians and health-care providers of trafficking violations related to controlled substances or similar conduct.
Once a judge, Cullen plans to hear no criminal cases for one year to avoid any actual or apparent conflict of interest, he said. After the year, more recusals are possible because some cases that were launched during his tenure as chief prosecutor could still be working their way through the system.
Cullen will spend his first year hearing civil cases, which are more voluminous, with 1,300 filed during the recent year-long period in the district.
Many people say Cullen has done "a strong job as U.S. attorney," said Carl Tobias, a law professor at the University of Richmond who follows judicial issues.
Twenty-five Democratic senators gave a thumbs-up to the nominee of a Republican president, which reflects that, he said.
They include Virginia Sens. Tim Kaine and Mark Warner, even though they recommended to Trump that he nominate either Scott County Circuit Court Judge John Kilgore or U.S. Magistrate Judge Robert Ballou for the job. Trump demurred. Later on in the process, Cullen gained their support.
"We're impressed with his record of prosecuting white supremacists in Charlottesville, and we believe he will serve the Western District well," according to the senators' statement.
Be the first to know
Get local news delivered to your inbox!